The Nissan Armada made its debut on the market in 2004. Since then, many drivers have praised it for its great features. This rugged SUV is a reliable car with high-performance output and serves many purposes.
Whether you want a ride for executive purposes, family activities, or off-road adventures, this is the car to go with.
But while the Nissan Armada may be ideal for many roles, it's worth noting that not all model years are reliable. And with so many options to choose from, there's no reason to have one with faults.
In the article below, we will highlight the model years to get and those to avoid.
The Best and Worst Years for Nissan Armada Are:
The best Nissan Armada years include models from 2013, 2015, 2018, 2019, and 2020. These vehicles had high reviews, especially when it came to reliability. On the other hand, the not-so-perfect years include models 2004, 2005, 2006, 2007, 2008, and 2017.
What Nissan Armada Years Are the Most Reliable?
We will first look at the successful years, as this is the most important section for potential buyers. Meanwhile, don't forget to explore the best and worst Infiniti QX80 years.
2013 Nissan Armada
This full-size SUV with rugged looks is part of the first generation. The car received only a few complaints, which allowed it to quickly become a customer's favorite.
The vehicle has a 5.6-liter V8 engine generating 317 hp and 385 lb-ft of torque. Considering that this was in 2013, that was quite impressive.
Although only a five-speed automatic transmission is available, car buyers can choose between a rear-wheel or four-wheel drive.
The imposing size means plenty of interior space, as the Nissan Armada can accommodate eight people. Thanks to the bowed roofline, the first two rows are comfortable with enough headroom. The third row may be a bit uncomfortable for adults, but okay for kids.
While the outside may have a rugged or aggressive look, the interior comes with softly contoured designs that are straightforward and well laid out.
It also had a good towing capacity of 8500 to 9000 pounds. The ride quality is smooth, absorbing major pumps, thanks to the suspension.
When it comes to safety, the Armada has six standard airbags. Neither the National Highway Traffic Safety Administration nor the Insurance Institute for Highway Safety have conducted crash tests on this SUV. Nonetheless, in a rollover test, NHTSA gave it a 3-star rating.
2015 Nissan Armada
Based on reliability statistics and consumer satisfaction reviews, this model year has proven to be a reliable and trustworthy vehicle for its owners.
According to Consumer Reports, the 2015 Nissan Armada has a predicted reliability rating of 4 out of 5, which is considered above average for its class.
The 2015 Nissan Armada's V8 engine produces 317 hp and 385 lb-ft alongside a maximum towing capacity of 9000 lb. The only available transmission is a five-speed automatic.
Still, buyers can choose between a four-wheel drive and a rear-wheel drive system.
The safety features that make it a great choice include an antilock braking system, traction and stability control, front-seat active head restraints, full-length side curtain airbags, and front-seat side-impact airbags.
All 2015 Armadas have rear parking sensors, but if you want additional safety features, get the Platinum trim level, which also has front parking sensors.
Whether you have a huge family or like taking trips with friends, you'll like this vehicle thanks to its spacious cabin that accommodates eight passengers.
Aside from that, the interior is well put together, with gauges and controls arranged logically.
The ride quality is generally good as the engine delivers robust performance with good acceleration and satisfactory overtaking and merging power.
2018 Nissan Armada
When you look at the 2018 Nissan Armada, you may get a vibe of the Infiniti QX80. That's because these two cars look very similar. But with that said, the 2018 model is another reliable car you should consider.
Coming from the second generation, this gives a much smoother ride compared to those in the first generation.
The steering is responsive, allowing you to maneuver this big boy easily, and the brake performance is powerful, letting you slow down confidently.
For a vehicle weighing about 6000 lb with a high center of gravity, this car is surprisingly agile.
The cozy and spacious interior complements the rugged-like outer shell. Some standard amenities you'll find with this car include:
dual-zone climate control,
heated and power-adjustable seats,
and simulated wood trim.
If you opt for higher trim levels, you'll get additional features like a heated steering wheel, heated and cooled seats with memory, and leather door trim.
The front seats are very comfortable even on long rides, and the second rows are also good and can be switched for captain chairs. Unlike most SUVs where the third row is uncomfortable, this Armada gives you more leg room, ensuring comfort.
Also, explore the best and worst Nissan Cube years.
2019 Nissan Armada
The 2019 Armada's powertrain consists of a V8 engine and a seven-speed automatic transmission.
Its maximum towing capacity is 8500 lb, and the 390-hp V-8 gives a satisfying thrust, especially around town.
It only takes 5.9 seconds to accelerate from 0 to 60 mph and makes a beautiful hearty exhaust sound while doing so.
For a car of such size, the car handles really well on the road. The soft suspension may give a feel of floating, but that doesn't affect the driver's sense of control.
Another reason we consider this 2019 Armada to be reliable is because of its safety features. The car got a four-star in crash tests done by the National Highway Traffic Safety Administration.
Consumer Reports gave the 2019-2020 Armada an overall rating of 79 out of 100, with high marks for its reliability and durability.
It also comes with driver assistance technology like automated emergency braking, forward collision, adaptive cruise control, lane-departure warning, lane-keeping assist, blind-spot monitoring, and rear cross-traffic alert.
2020 Nissan Armada
The 2020 Nissan Armada is part of the second generation and has very few complaints. The V8 engine delivers 390 hp and 394 lb-ft alongside a maximum towing capacity of 8500 lb. This is a very reliable engine.
The biggest upgrade with this car is the 7-speed automatic transmission which shifts smoothly and precisely. The vehicle also has a lot of power, allowing for swift acceleration in most cases.
In J.D. Power's 2020 Vehicle Dependability Study, the Armada received an overall rating of 80 out of 100, which is well above the industry average. 
In terms of safety, the 2020 Armada got a four-star rating in a crash test done by the National Highway Traffic Safety Administration. The driver-assistance technology, such as automated emergency braking, forward collision, blind-spot monitoring, and rear cross-traffic alert, improve this car's safety.
Just like the 2013 Armada, the interior of this model is cushy and spacious. Between the well-insulated cabin and the upholstery made of quality material, it's easy to see why people love this car.
What Nissan Armada Years Should You Avoid?
Now that we have covered the best years of the Nissan Armada, let's also talk about the bleaker side. There were a few years when the car wasn't up to standard.
Here they are.
2004 Nissan Armada
The 2004 model is one of the least reliable vehicles. Consumers reported several problems.
The biggest one had to do with the engine, such as engine grinding and unintended acceleration.
Besides that, the car is known to experience brake problems when it's almost approaching the 90,000-mile mark. The brakes start grinding together or fail to respond in some instances.
One can see how this is a huge problem, especially if you need to stop to avoid hitting someone or something.
The ABS (Automatic Emergency Brake) is also prone to false alarms. A car stopping suddenly when it shouldn't is a big challenge that can even lead to accidents.
That said, we still see quite a few older Nissan Armadas on the road. Here we have more on how long the Nissan Armada lasts.
2005 Nissan Armada
The 2005 Armada was also not the best model. It inherited a number of problems from its predecessor.
The issue with the brakes is probably the worst. After about 90,000 miles, the brakes would start grinding together and stop working.
This presents actual danger if the issue happens at the wrong time.
Besides the sluggish brakes and the malfunctioning ABS, the car also came with a bland interior display. Between the faulty seat belt latches and other shortcomings, this car isn't exactly the most attractive to prospective buyers.
Lastly, there's also the problem with engine stalling and cooling, making it a risky buy.
2006 Nissan Armada
The following year wasn't any better. Most complaints about the 2006 Armada were about sluggish brakes, a soft pedal, and brake lights coming on unnecessarily.
This model also adopted most of its issues from previous years, showing that Nissan didn't do much to rectify those issues.
A problem like the faulty ABS is still seen here, which formed the bulk of complaints from car owners.
2007 Nissan Armada
Although the 2007 Nissan Armada may give you a great ride on a smooth road, the moment you encounter uneven pavement or shaky road, the car shudders or vibrates.
The fuel economy is another discouraging factor.
Unfortunately, we still encounter the issue of sluggishness even in this model. On top of that, most people complained about the catalytic converters malfunctioning because of a faulty fuel pump.
However, the main source of complaint has to do with the brakes and faulty engine leading to unintended acceleration.
Besides that, there's also the problem of the malfunctioning navigation unit, which would display 'error' on the infotainment screen, thus frustrating drivers.
2008 Nissan Armada
One of the frustrating issues with this Nissan Armada is that the overhead console has a habit of falling.
A few car owners said it fell and surprised them as they drove to the point where they almost had an accident.
Other car owners complained that the plastic would easily become brittle, with some bits and pieces falling off from time to time.
The other issue was with the brakes. Some car owners reported that the brakes would judder or pulsate during moderate or light braking. They could feel the vibration either on the steering wheel, pedals, or the whole car body.
In addition to that, the 20008 Armada's sunroof was prone to easily getting rattled or even exploding. This problem may not be as serious as that of engine and brake failure, but it's still worth noting.
2017 Nissan Armada
Lastly, we have the 2017 Nissan Armada, which is from the second generation.
One of the main reasons for the Armada's poor reliability record is its history of breakdowns and recalls.
For example, the 2017 model year had a recall for faulty fuel pumps that could cause the engine to stall or fail to start.
The biggest problem with this car had to do with the transmission. Most car owners who complained said the transmission didn't shift properly – jerky shifting and slipping gears, which can be expensive and time-consuming to repair.
Thankfully, this issue was only seen with the 2017 model as Nissan improved reliability in the following models.
Other complaints had to do with braking, although these were very few compared to those in the first generation.
What Are Some Typical Problems With the Nissan Armada Models?
Now that we've mentioned the best and worst Nissan Armada models, let's look at the common problems this car generally has.
Note that you may encounter these problems even in models we have listed as the most reliable.
The common issues include the following.
Brake issues
Backup Collision Intervention Malfunction
Transmission Faults
Automatic Emergency Braking Failure
Overhead Console Drop
Unexpected Battery Drain
Complications with Seat belts and Airbags
Engine Power Loss
Failure of the Display Control Unit
Failure of the catalytic converter
For a more in-depth analysis, please check out our article for common problems with the Nissan Armada.
Overall, while the Nissan Armada is generally a reliable and well-built SUV, it is not immune to problems and issues that can arise over time. 
If you are experiencing any of the issues mentioned above, it is important to have your vehicle inspected by a qualified mechanic to diagnose the problem and determine the best course of action for repair.
Back to best/worst years for all Nissan models.
Was this article helpful?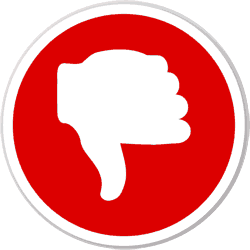 Did you find wrong information or was something missing?
We would love to hear your thoughts! (PS: We read ALL feedback)
ⓘ  The information in this article is based on data from National Highway Traffic Safety Administration (NHTSA) recall reports, consumer complaints submitted to the NHTSA, reliability ratings from J.D. Power, auto review and rating sites such as Edmunds, specialist forums, etc. We analyzed this data to provide insights into the best and worst years for these vehicle models.
---