The world is changing, and so is the way we drive.
While there has been a surge in demand for electric cars, SUVs are also on the rise. Electric SUVs are becoming more and more popular.
One of the most popular features of new electric SUVs is all-wheel drive (AWD). This helps provide better traction in the winter and reduces understeer when cornering. However, it's not a standard feature on every vehicle. 
Here's a look at some of the best electric SUVs with AWD. If you're on a budget, explore cheap electric SUVs with AWD.
Sub-compact SUVs
The first type of SUV we will look at is the subcompact electric SUV. 
These are usually small SUVs that offer decent performance and efficiency without sacrificing too much space inside or comfort while driving. 
This type of vehicle might be perfect if you want an economical car but have little wiggle room in your budget.
1. Hyundai Kona EV
The 2022 Hyundai Kona is a totally electric subcompact SUV with considerable value and a deceptively enjoyable driving experience.
It has rapid handling and an agile feeling around curves. It's also incredibly speedy thanks to its electric engine, which can travel 0-60 mph in a lively 6.6 seconds.
We have number for 0-60 MPH for ALL Hyundai models here.
However, with so much available torque, the Kona's front wheels can spin up quickly enough to lose traction even on dry paved surfaces, a problem that is made worse by rainy, snowy, or wet weather.
The Kona Electric accelerates quickly, makes transitions to freeways without difficulty, and handles steep slopes without issue. 
Hyundai's EV also appears stable and controlled when making turns. Although eco-friendly tires don't provide much traction, driving is still enjoyable. 
The car also has a regenerative braking system with three degrees of adjustment. You can select one using the paddles on the steering wheel to match your preferences or driving circumstances.
Overall, the Kona is comfortable and straightforward to drive for everyday use – it possesses adequate performance but battles during harsh conditions. 
Compact SUVs
A compact SUV is a vehicle with a shorter wheelbase than a mid-size SUV and larger than a subcompact car.
The electric SUV market is booming, and it's a great time to be an EV enthusiast. With more models than ever before, it's now possible to find an electric SUV that suits your needs and style. 
The all-wheel-drive system has been around for decades, but it's still the best way to get through snow and slippery roads. 
Here are some of the best models available today if you're looking for an electric compact SUV with AWD. 
1. Tesla Model Y
While two trim variants are available for the 7-seater Tesla Model Y, the Long Range AWD, which has an Electric motor with All Wheel Drive and costs $67,190, has become the most popular design.
The compact SUV is incredibly enjoyable to drive, has the room and adaptability families require, and boasts an effective and robust electric drivetrain.
This means the Model Y features amazingly rapid acceleration, particularly if you opt for the Performance trim.
With a 6.6-inch ground clearance, the Tesla Model Y is less than adequate for challenging off-road performance.
However, due to its AWD drivetrain and 471 pound-feet of torque, motorists can be confident when traveling through snow and heavy rains and occasionally taking the Tesla Model Y off-road.
Some restrictions exist, even though it can handle many conditions and terrain. It should be okay with more laid-back paths and trails, but it is unsuitable for more challenging trips.
The Model Y managed an excellent sprint from 0 to 60 miles per hour in 4.79 seconds during conducted tests. 
Therefore, the vehicle is not only quicker than competitors but has a longer driving range (330 miles). 
Overall, the Tesla Model Y, with its modern feel, best-in-class electric driving range, and excellent performance, is a thrilling progression of the luxury SUV.
Mid-size SUVs
Mid-size SUV models are typically available in a range of trim levels and offer plenty of room for passengers, cargo, and entertainment.
If you're considering buying a mid-size electric SUV, you'll want to know what features you can expect and how they compare to other SUVs on the market. 
Here are two essential players in the AWD mid-size electric SUV department. 
1. BMW iX
The BMW iX has everything you might want in a high-end electric SUV. 
It is incredibly well-made, filled with cutting-edge technologies, efficient, and pleasant to drive.
The iX's robust electric drivetrain confidently tows the SUV around and provides a considerable driving range of more than 300 miles on a single charge.
The iX handles corners with agility in the traditional BMW way, but it also provides an astonishingly cushioned and smooth ride over uneven roads.
The interior of the iX, though, is its greatest strength. 
The inside is bright, spacious, and loaded with high-end amenities and materials. Additionally, there is a lot of cargo room.
The iX's motor system produces 516 horsepower and 564 lb-ft of torque in the xDrive50i model, enabling a 0-60 mph time of 4.4 seconds.
The M60, the other model of the iX, boosts the horsepower for the dual-power configuration with 532 horsepower, 749 lb-ft of torque, and a 0-60 mph time of roughly 3.6 seconds.
We have all the 0-60 MPH times per BMW model here.
With a ground clearance of 8.8 inches, the iX should be able to plow through snow or travel down light off-roads.
Ultimately, BMW doesn't waste a minute with the iX, making it a high-performance benchmark for future electric SUVs. 
2. Audi e-Tron Sportback
The Audi e-Tron has solidified its position as a well-liked electric option for people seeking a sustainable alternative for family transportation.
The German electric SUV features a tranquil interior, exquisite manufacturing quality, and a 4,000-pound towing capability.
With Boost enabled, the two electric motors deliver an astonishing 402 horsepower. The result is a luxurious crossover SUV that is fun to drive on city streets and broad highways.
Even though people have grown accustomed to the impression that electric cars are fast off the line and generally rather sporty, perceptions are leveling out as more family-oriented EVs, like the e-Tron, are introduced. 
Although its low ground clearance prevents it from becoming an authentic off-road SUV, most snow and gravel roads can be readily navigated thanks to the superior all-wheel-drive system and adaptive suspension.
In general, the Audi e-Tron joins an expanding group of high-end EVs that seek to serve several purposes. 
Although this crossover SUV has a spacious, luxurious, and refined cabin, it falls short of its rivals regarding range (218 miles).
Full-size SUVs
With their spacious cabins and ample cargo room, full-size SUVs offer comfort and convenience for people who need to haul kids or supplies daily.
While most SUVs are available with all-wheel drive (AWD), only a few are fully electric. These vehicles have all the space you need, but they don't put out any emissions while doing it. 
As an added benefit, they often come with off-road capabilities that make them suitable for the most rugged terrain.
Here's a look at some of the best full-size electric SUVs that can tackle any challenge you throw at them.
1. Mercedes-Benz EQS SUV
The 2023 Mercedes-Benz EQS, as its name suggests, is the group's huge, slicked-back EQS luxury sedan's high-riding SUV rival.
Both vehicles have similar wheelbases and share a common framework, but only the SUV has a third row with room for up to seven people.
Due to the additional headroom, the cabin feels more spacious than the sedan's, and the design and material craftsmanship are also of the highest caliber.
Its cutting-edge and luxurious interiors provide space and comfort. The EQS's interior is equipped with luxurious materials and state-of-the-art technology that characterize modern Mercedes-Benz cars.
There are many well-thought-out storage areas around the cabin and a sizable bin beneath the floating center console.
The EQS SUV can handle light terrain and snow thanks to its strong electric motors, quick all-wheel drive, and clever off-road dynamic selection driving mode.
Depending on the model you choose, the 2023 EQS's horsepower and torque numbers will change, but at its best, the EQS accelerates from 0 to 60 miles per hour in just 4.1 seconds.
Having said that, the new Mercedes-Benz EQS SUV is more than a smart choice for most families looking for a family-oriented, emission-free car or for driving fanatics itching to explore uncharted territory. 
2. Ford Mustang Mach-E
The 2023 Ford Mustang Mach-E has a great deal to offer for people who desire a full-size SUV but are keen to get behind the wheel of an electric vehicle thanks to its varied configurations and variety of equipment options.
Those who opt for the Mach-E will also choose between the GT's enhanced performance and the Premium model's wealth of technology.
On that note, if you're looking for AWD, it's only available on the GT trim level. If performance is your concern, the GT model can accelerate from 0 to 60 mph in under 3.7 seconds.
However, the Mach E is unsuitable for very challenging off-road driving, even with AWD. This is due to less than adequate ground clearance. 
Additionally, there are no off-road settings, and the Mach E doesn't have a slip differential, so you can't get the wheel movement you need to get through challenging terrain. 
Nonetheless, it can handle the lightest of gravel roads and snowfall. 
The Mach-E features all the newest gadgets, a stylish exterior, and an adequate driving range. Ford claims the Mustang Mach-E can go more than 300 miles between charges.
Although it doesn't entirely drive like a Mustang, the Mach E is nonetheless a Mustang. It is agile, swift, elegant, economical, and has a fantastic range for an electric car.
Sources
Edmunds: Best Electric SUVs of 2022 and 2023
TrueCar: Best All-Wheel Drive Electric Vehicles
USNews: Best Electric SUVs for 2022 and 2023
Was this article helpful?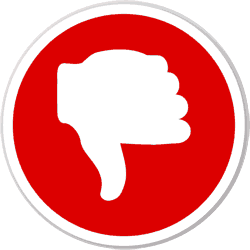 Did you find wrong information or was something missing?
We would love to hear your thoughts! (PS: We read ALL feedback)