Electric SUVs have gained popularity due to their efficiency, low emissions, and increasing range of capabilities.
While many of these vehicles come with a high price tag, there are several options on the market that are relatively affordable and offer all-wheel drive (AWD) for improved traction and stability.
In this review, we will take a look at some of the cheapest electric SUVs with AWD currently available, examining their features, performance, and overall value.
Cheap Sub-compact Electric SUVs With AWD
Well known for their rugged features, these cheap sub-compact SUVs are all equipped with AWD for improved traction and stability in challenging weather conditions. These conditions include snow, rain, and ice.
When affordability is out of the equation, some vehicles are considered the best electric SUVs with all-wheel drive.
1. Hyundai Kona Electric
This sub-compact electric SUV comes with an MSRP of $33,550–$41,550, which is relatively affordable for SUVs in its class.
Its 201-horsepower electric motor is powered by a 640-kWh battery pack. So it packs a better punch than a regular Kona.
Also, it can be charged on a level 2 110–240-volt household outlet or at a DC fast-charging station in less than 10 hours.
This SUV doesn't offer the thrills that regular sports cars give but cruises smoothly at highway speeds due to its low center of gravity.
2. Volvo C40 Recharge
Being Volvo's first electric SUV, which features a sophisticated interior design, a useful Android Automotive infotainment system, and excellent driving performance, this vehicle's base MSRP starts at $55,330.
Having a single-speed transmission, it comes with a 78-kWh battery pack that powers its electric motors at each of its four axles.
Additionally, its electric Powertrain enables 402 horsepower and 487 lb-ft of torque.
Despite its small size, the Volvo C40 Recharge remains smooth even on the roughest surface due to its solid sense of control.
Cheap Compact Electric SUVs With AWD
These are compact SUVs with all-wheel drive that cost below $60,000. If you want other options that aren't electric you may consider the cheapest SUVs with all-wheel drive.
3. Audi Q4 e-Tron
This Audi's MSRP is valued at $50,995, which is affordable for SUVs in its class.
With an electric motor powering each axle, the all-wheel drive Audi model delivers 295 horsepower.
Additionally, its 77.0-kWh battery pack delivers up to 242 miles per charge and can be charged from 5 to 80 percent in just 36 minutes.
4. Hyundai Ioniq 5
The Hyundai Ioniq 5 MSRP starts at a price of $42,745, which is within the range of affordable electric compact SUVs.
This vehicle has an estimated EPA of 266 miles, a longer-range battery of 320 horsepower, and a substantial 446 lb-ft of torque.
With a large 77.4-kWh battery pack, the Ioniq 5 is estimated to charge from 10 to 80 percent in around 18 minutes when plugged into a DC fast charger.
The Ioniq 5 demonstrates its smoothness on various road surfaces, and its wide-for-an-EV tires combined with a low center of gravity make it feel athletic going side to side.
5. Ford Mustang Mach-E
This compact SUV has a standard MSRP price of $46,895–$51,775, which is relatively affordable considering its sophisticated features.
Having a standard-range 70-kWh battery, it runs at 224 miles per charge. Its output is rated at 266 horsepower and 428 lb-ft of torque.
That being said, it's worth noting that the range of this electric SUV may be reduced in cold or hot weather, as the low or high temperatures can affect its battery's performance.
6. Volkswagen ID.4
This SUV is modestly priced at $42,525 MSRP compared to its rivals, which are priced at higher amounts.
Having a dual rear-mounted motor and being an all-wheel-drive model, it pumps out 295 horsepower. According to EPA estimates, the ID.4's 77.0-kWh battery pack can power this SUV up to 280 miles between charges.
Cheap Mid-size Electric SUVs With AWD
Let's look at some affordable mid-size crossover SUVs that are versatile, electric, and created with an all-wheel-drive system. Meanwhile, it's best to know the common problems with all-wheel-drive cars.
Additionally, if you don't drive your car all the time, you may be interested in finding out if rental cars are all-wheel drive.
7. Chevrolet Blazer EV
This two-row mid-size crossover has a starting MSRP of $44,995, which is considered very affordable.
Having a 557 horsepower electric Powertrain with standard all-wheel drive, the Chevrolet Blazer EV hits 60 mph in under 4.0 seconds.
Although Chevrolet has not released much info on the size of the battery packs that will be available on the Blazer EV, what we know is that it will be capable of charging on a DC fast charger and Chevrolet says it can charge at up to 190 kW.
8. Lotus Eletre
This SUV is set to go on sale with an MSRP, which will start at $84,500.While that's not typically considered very affordable, electric SUVs in this category are not usually cheap.
With a 602-horsepower dual-motor electric Powertrain and an estimated driving range of about 315 miles per charge, the Lotus Eletre is promised to be a powerful ride.
It is said that the Eletre's battery pack will offer 112.0-kWh capacity, which is way beyond average.
9. BMW iX
The base MSRP of this mid-size SUV starts at $85,095.
Its two electric motors function optimally with its all-wheel drive performance with more than an ample power of 516 horsepower and can scurry to 60 mph in just 4.0 seconds.
Having a large 105.2-kWh battery pack, its EPA estimates offer up to 324 miles of driving range per charge.
Ultimately, the BMW iX can withstand challenging climate changes and has a steady sense of control.
Cheap Full-size Electric SUVs With AWD
Even though they are generally more expensive than other classes of SUVs due to their size, versatility, and sophisticated construction, these are the most affordable electric SUVs in this class.
10. Rivian R1S
This SUV has a standard MSRP of $70,000–$74,620, which is moderately priced.
The R1S delivers up to about 800 horsepower, 900 lb-ft of torque, and 60 mph from a standstill in 3.1 seconds on all-season tires.
Its 135-kWh extended-range battery pack, placed under the passenger compartments, gives the SUV a low center of gravity.
Also, the R1S has 14.5 inches (36.83 cm) of ground clearance for better performance, even in extreme temperatures and rocky surfaces.
11. GMC Hummer SUV Edition 1
Although its price ranges from $108,700 to $118,306, GMC may cut about $10,000 from the Edition 1's price when another three-motor model called 3X joins the lineup.
Its total output is 1,000 horsepower and 1,200 lb-ft of torque, and it can travel 314 miles on a single charge.
Having the ability to both receive and supply power, this full-sized SUV can transfer 3 kW of 110-volt power to a home, and up to 6 kW of 240-volt power to power other electric vehicles, or appliances.
Final Thoughts
All the above electric SUVs sorted by their sizes offer a good value for their price and have an impressive range and performance.
However, note that the prices of these electric vehicles can vary depending on where you live and any available incentives or rebates.
Was this article helpful?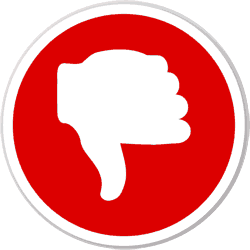 Did you find wrong information or was something missing?
We would love to hear your thoughts! (PS: We read ALL feedback)