The SUV is one of the most popular family cars today. While SUVs come in many shapes and sizes, they are all designed to offer more space than a sedan or wagon.
This makes them ideal for families who need to transport lots of people and cargo but don't want a full-size truck or minivan.
But there are so many different models available that it can take time to find the right one for your needs and budget. 
This guide will help you identify some of the best family SUVs on the market today.
Compact SUVs
Compact SUVs offer many benefits to families and off-road enthusiasts alike. 
The compact SUV is a vehicle that blends the ruggedness of an SUV with the passenger-friendly features of a car. These vehicles are typically smaller than midsize SUVs but bigger than subcompact SUVs.
They are often easier to handle than larger SUVs, making them ideal for driving in urban areas or on narrow mountain roads. They're also more fuel efficient than midsize or full-size SUVs, saving money at the pump.
Here are some of the most affordable compact SUVs that all families are guaranteed to enjoy. 
1. 2022 Mazda CX-5
The Mazda CX-5 offers a stylish interior, many safety features, a smooth drive that absorbs road bumps, and agile curve-handling.
One of the CX-5's key selling features is undoubtedly the interior. This Mazda stands out in its class because of its sophisticated, even luxurious cabin.
The dashboard, steering wheel, and doors all have fine stitching, and the entire inside is furnished with premium plastics and soft-touch materials.
Overall, the infotainment system is simple, and the 10.25-inch digital display is stylish and vibrant. It's also simple to use the incorporated navigation system. 
Turn directions can be projected directly onto the windshield in CX-5s equipped with a head-up display. 
Additionally, natural voice recognition is the foundation of Mazda's voice control system. It works well for registering addresses, making calls, and finding radio stations.
The CX-5's rear outboard seats have two complete LATCH attachments, while the middle seat has a tether anchor. You can fit up to three car seats in the second row with a squeeze.
Since the lower anchors are embedded deep in the seats, the Insurance Institute for Highway Safety (IIHS) awarded this LATCH mechanism its second-highest score for usability.
There are five seats in the CX-5.
The rear seats don't have as much head and legroom as those in some rivals, so it's generally better to reserve these seats for kids on long journeys. 
However, the newly revised front seats are firm and cozy.
Due to its upscale cabin, extensive range of standard safety features, exciting handling, and affordable price, the 2022 Mazda CX-5 excels in the compact SUV category. This makes it one of the most affordable, family-friendly SUVs.
If you're needing more information to navigate the world of child car seats, take a look at our guide on Isofix, Cabriofix and Isosafe.
2. 2
023 Hyundai Tucson
The Tucson boasts a roomy, luxurious cabin with space for five passengers and their cargo. It makes a good impression by sporting comfortable seats, a straightforward infotainment system, and many integrated tech and safety features.
The dashboard fluidly transitions from door to door and serves as a standout of the design, which is clean and modern.
Hyundai provides a conventional 8.2-inch touchscreen and a bigger 10.2-inch touchscreen for the Tucson. Both displays are user-friendly, with quick reactions, straightforward menus, and excellent visuals.
The smaller touchscreen also features dials and buttons, making adjusting the climate and radio while driving simple. These conventional controls are replaced with a touch-sensitive panel on the bigger screen.
Additionally, there are several other features available for family entertainment while driving:
Apple CarPlay and Android Auto compatibility
A six or eight-speaker stereo
Bluetooth
USB ports
Wireless device charging
Ambient lighting
Panoramic sunroof
The Tucson is a five-seater SUV. Front seats that can be adjusted and have cloth upholstery are standard on the basic trim level. 
Additions include heated rear seats, a heated steering wheel, heated front seats with electric adjustability, or leather upholstery.
Even the tallest drivers and passengers may sit comfortably in the Tucson's front seats since they are comfortable, well-cushioned, and offer enough headroom and legroom.
Two adults or three children can easily fit in the back seats, which are nearly as roomy as the ones up front.
Like the Mazda CX-5, the Tucson also has a tether attachment for the back center seat and two complete sets of LATCH attachments for the two back outer seats – making it the perfect family vehicle.
Midsize SUVs
Midsize SUVs are an excellent option for families. They have the space to accommodate your family's needs and the power to take you wherever you want to go.
They are also practical, safe, and comfortable vehicles that offer much flexibility regarding passenger capacity and cargo space.
Here are some of the most affordable, family-friendly, midsize SUVs. 
1. 2023 Kia Telluride
Kia's Telluride is one of the finest midsize SUVs and has been further improved in 2023. The Telluride captivates with its elegant and spacious cabin, easy-to-use features, smooth driving characteristics, and exceptional value for the money.
The Telluride has a stylish cabin that almost qualifies as a luxury SUV.
Although the cabin components are sharp in the lower trims, they become increasingly luxurious as you move up the trim hierarchy. 
There are a lot of cushioned and soft-touch surfaces, as well as a blend of modern metal and wooden details.
Kia's most recent infotainment system, featuring a 12.3-inch display screen that effortlessly transitions into a 12.3-inch digital gauge cluster, is included in the 2023 Telluride. 
This system is user-friendly and has a slick, modern aesthetic because everything is housed within a solitary curved display. 
Some of the most in-demand features are offered by Kia with the 2023 Telluride.
Below are a few of the available features families love: 
Apple CarPlay and Android Auto
Navigation,
Satellite Radio
A six-speaker or 10-speaker stereo
Wi-Fi hotspot
Wireless device charging
Rear-seat entertainment system
The Telluride features three rows for eight seats, but a seven-seat option also substitutes two captain's seats for the second-row rear bench.
Front seats are relaxing and supportive irrespective of the configuration. The SUV offers a dominating perspective of the open road and clear visibility to the sides and rear window. 
Adults seated in the first and second rows can expect plenty of head and legroom. Even the back row can squeeze adults in. However, it works best for navigating around little children.
The Kia Telluride also includes three sets of LATCH attachments for the back seats.
2. 2023 Hyundai Palisade
The Palisade is an SUV with an emphasis on family transportation and is jam-packed with features that are offered as a standard with the base-level trim. 
Furthermore, the Palisade stands out for its luxurious interior, generous passenger room, and comfortable ride. 
The 2023 Palisade also offers one of the best interiors in the midsize SUV category. It unites a stylish and contemporary design with top-notch materials and excellent craftsmanship.
The infotainment screen is also simple to use.
The conventional touch screen is aesthetically pleasing and has fast response rates. A few strategically positioned physical dials and buttons improve the system's overall usability and simplicity.
Some of the Palisade's most desired features include:
Apple CarPlay and Android Auto
Navigation
Wi-Fi hot spot
Voice recognition
A 12-speaker Harman Kardon audio system
Wireless device charging
An in-car intercom
A 115-volt household-style power outlet
When a second-row bench is installed, the Palisade can accommodate up to eight passengers. For models featuring second-row captain's seats, the number of seating is reduced to seven. 
The seats in the front two rows are roomy, plush, and cozy. Even the third row can facilitate adults on shorter trips, albeit having much less comfort and legroom than the first and second rows.
Lastly, there are three LATCH attachments for the third-row passenger-side seat and the second-row outer seats. The center seat in the third row also includes a tethered attachment, making room for up to four car seats.
If you're looking for a three-row family SUV, the Palisade is among the most well-rounded SUVs in its class and is worth considering.
Full-size SUVs
When it comes to large family vehicles, the full-size SUV is one of the most popular options. 
Full-size SUVs are large vehicles designed to carry five or more passengers comfortably. Most have four doors and seating for up to eight people, with the third row of seats near the vehicle's rear. 
These four-door vehicles are spacious and comfortable and can offer superior off-road performance. They're also great for longer trips since they have enough cargo space for all your luggage and gear.
Let's take a closer look at two of the most affordable full-size SUVs that families love. 
1. 2023 Toyota Sequoia
The new 2023 Toyota Sequoia is an excellent choice if you're looking for a big SUV. 
The 2023 Sequoia has a spacious cabin with wide first and second-row seating, an elegant and user-friendly entertainment system, and several standard driver-aid technologies.
The vehicle's interior is striking and elegantly designed, from the center console to the side panels. Many of the components are cushioned and comfortable to the feel, and upper trim levels have luxurious wood and metallic details too.
Toyota equips the new Sequoia with two options for the infotainment system's touchscreen displays. While all other trims have a 14-inch display, the lowest SR5 trim level has an 8-inch screen. 
The interface features extensive menus and big icons on both touch screens, making them both straightforward to view and use while driving to minimize distractions. 
Both screens react quickly to commands, and they come with physical controllers for standard operations like changing the radio station and climate control. 
Although Sequoia's digital gauge cluster arrangement is equally simple, only a small portion of the screen is configurable.
While the Sequoia has eight seats in its three rows, there is also a seven-seat alternative via captain's chairs. 
Taller drivers and passengers can spread out in the Sequoia's front seats, which are comfortable, supportive, and have ample head and legroom. Like the front seats, the second-row seating is relatively roomy too.
However, there is substantially less room in the third row.
That said, it's easy to get in and out of due to the second row's fold-and-tumble design, but adults will be unhappy with the lack of head and legroom.
Although the rear lines of sight are somewhat constrained, the SUV's front and side views are also relatively solid.
The second-row outer seats in the Sequoia also include two sets of LATCH attachments.
2. 2023 Chevrolet Suburban
The Suburban is a skilled passenger and cargo vehicle, and with its wealth of standard equipment and well-tuned handling qualities, it represents decent value for money.
The three-row SUV offers a spacious cabin with room for up to eight passengers in comfortable seats. A nine-seat arrangement is also available, although it is not nearly as inviting.
It sports the largest cargo capacity of any SUV. A multitude of user-friendly technology and driver-aid technologies are available in the luxurious interior, including GM's Super Cruise hands-free system.
Chevy equips the Suburban with a 10.2-inch touchscreen display on all upper trim levels and an 8-inch touchscreen on the base trim.
However, the larger screen has a more streamlined design and better graphics and is paired with a vivid digital gauge cluster.
If your family travels frequently, consider the rear-seat entertainment system, which has two 12.6-inch touchscreen displays.
Users can stream films and TV shows and even play video games on these devices.
Here are a few more appealing features you might want to consider:
Wireless Apple CarPlay and Android Auto
Wi-Fi hotspot
Wireless device charging
Nine- and 10-speaker stereos
A panoramic sunroof
The outer front seats of the Suburban are comfortable, firm, and spacious enough for taller passengers to spread out, and even taller passengers can fit comfortably in the second row. 
Although the seating in the third row isn't as comfortable, there is still enough room for adults.
Last but not least, the Suburban offers tether anchors for all third-row seats and three separate sets of LATCH attachments in the second row.
Sources
USNews: Best Midsize SUVs for 2022 and 2023
USNews: Best Compact SUVs for 2022 and 2023
Was this article helpful?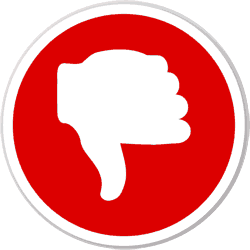 Did you find wrong information or was something missing?
We would love to hear your thoughts! (PS: We read ALL feedback)