Not so long ago, whenever people wanted to drive, the first essential tool they needed was a key. However, at the turn of the century, luxury car manufacturers began producing cars without keys.
Although they were first introduced in luxury vehicles, keyless ignition systems are common in affordable models today.
Check out our compiled list of cars that can still come with regular keys.
1. Toyota Camry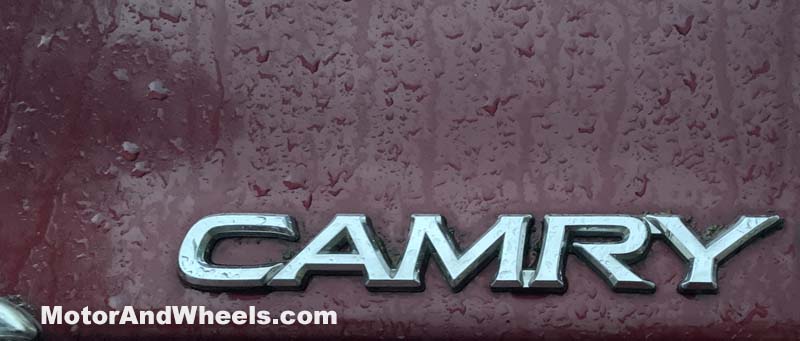 The Camry is available in several trim levels, including the LE, SE and XLE trims. We often regard it as a smart choice because of the variety of trims to choose from.
Some sedans are more stylish or offer better performance. However, the Camry will make you feel you've made a bright decision.
That being said, the base LE and SE trims do not offer the push button start as a standard feature. It only comes as an option and you'd only need a key to start up your car. However, this also means car buyers can enjoy the push button feature on these trims if they so desire.
The Camry is also easy to drive and comfortable to be in. Don't forget you can enjoy lower operation costs for several years.
Historically, Toyota vehicles have always outperformed their competitors in resale value. They've also led the way in quality, durability and reliability. You can expect the same from your Camry.
2. Toyota Corolla
The Toyota Corolla offers easy driving and excellent fuel economy at a low cost. Little wonder it's so popular in the global market.
It could, however, be average in its class. This is because some of its competitors have more distinctive appearances and more sporty driving dynamics.
The Corolla, like the Camry, is available in several trims, including hybrids. The different models offer choices of a standard five-speed manual or an optional four-speed automatic transmission.
Despite its beautiful and luxurious interior, the base LE trim Toyota Corolla sedan does not feature a push button start function.
3. Honda Accord
The Honda Accord is a front wheel drive, five seat sedan. It has a solid reputation for reliability and is quite smooth to drive.
It is also available in various trims, including LX, Sport, Sport Special Edition, EX, EX-L and Touring.
This sedan combines innovative technology and high quality with everyday economy and attention to detail.
The popular LX and EX models are excellent vehicles with comfort and convenience features for everyday driving. Despite the car's sporty performance, the base trim still functions with regular physical keys.
Related: Honda Accord & Keys: 11 Questions Answered (For Newbies)
4. Toyota Highlander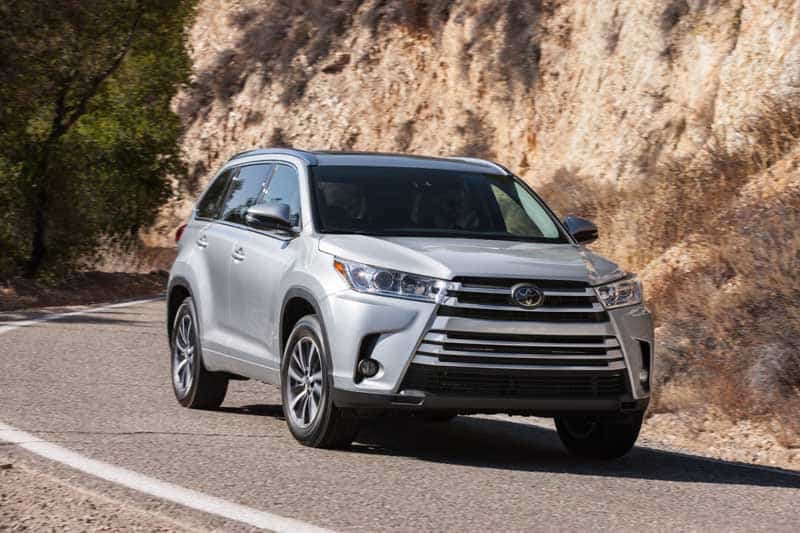 The Toyota Highlander is a fullsize SUV with gas and hybrid power trains. It promises premium quality, durability and reliability. Its practicality and simplicity are just the icing on the cake.
The Highlander can accommodate up to seven passengers, since it has the option of a third row of seats. When the seats are folded down, 80 cubic feet of cargo space opens up.
The Toyota's Smart Key function makes all Highlanders seem to have the same functions as push button starts. In fact, the latest models of the Highlander may even have no trims without push-button starts.
However, on older model years, not all trims feature a push-button start. Drivers can still power some of them with a traditional key.
The Highlander also offers what most people expect from a modern car regarding its infotainment system. It is an excellent choice as a versatile and reliable all-wheel-drive vehicle.
5. Toyota Yaris
The 2008 Toyota Yaris has a very short wheelbase of 96.9 inches and is one of the shortest cars at around 150 inches long. Ideal for the tightest parking spaces and perfect for commuters who want to make long trips when necessary. However, despite its good maneuverability, the suspension is soft.
The Yaris lacks a push button start function, but it uses a key.
It has an attractive design with a speedometer in the center of the dashboard and a tall central control unit. Its features include cramped front seats.
We can overlook these features since the Yaris dominates in the compact car segment. Besides, the lift backs provide a decent amount of space. Although they are difficult to sit in, kids should love it back there.
It's not just limited to the 2008 model alone. Recent models, even up to the 2017 model year, have trims that feature regular transponder chip or remote head keys.
Related: How Long Do Toyota Yaris Last? (Solved & Explained!)
6. Pontiac Vibe
The Vibe was one of the first products in the high performance small van segment. Known for its similarity to the Toyota Matrix, it combines the features of an SUV, minivan and small sports sedan. Such versatility causes it to stand out among competitors.
It also features a high driving position as expected from an SUV. Also, it has a spacious interior, an adjustable cargo area and a sporty design. It's impressive fuel economy and low price only makes people covet it more.
The Pontiac Vibe is one of the few cars that uses a conventional key and ignition. However, we expect this, since they discontinued it after the 2010 model year. If production had continued, it is likely that Pontiac would've featured at least one trim with a push-button start by now.
If you're considering buying a used Pontiac Vibe, you should know the advantages it packs.
The Vibe is smaller than other compact SUVs, making it easier to parallel park and maneuver in tight spaces. Its unique architecture with raised seats creates a spacious interior for rear passengers.
The luggage compartment is also flexible, and the plastic floor can be cleaned quickly. Also, the passenger seat can accommodate long items.
The highlight of the Vibe is the chrome finish and metallic accents. When not providing roomy seating for passengers, the rear seat folds flat to give more usable cargo space.
7. Honda Civic
Few cars in the compact sedan class can match the Civic's reliability while keeping up with its affordability. The details on its exterior are sleek and modern. They can even be likened to that of Mercedes vehicles.
Still, understated styling hasn't stopped the Civic from selling best-in-class products over the years. We expect more from the favorite car of inexperienced drivers in the years to come.
Models even as recently as the 2013 model don't come with push button start feature on all of its trims. In fact, for this model year, most drivers with push button start had it installed as an after market option.
Even on the 2014 and 2015 models, up to the 2017 model, you'd find many trims without this feature.
It also considers factors like practicality, durability, comfort and low cost of ownership owed to its fuel economy.
For a car its size, the Civic has a quite spacious interior. More spacious than the average car in its class. That's why we can understand the rear seat's generous legroom for adult passengers.
Related: Honda Civic & Keys: 12 Questions Answered (For Newbies)
8. Volkswagen Golf GTI
The Volkswagen Golf is one of the oldest car models on the market with uninterrupted production since its debut. The Golf GTI is a variant that doesn't fall too far from the tree when we consider performance.
The 2021 Volkswagen Golf comes standard with a push button start. However, the 2021 Golf GTI doesn't have it available in its base trim.
It's common knowledge that the Volkswagen Golf has a rugged build irrespective of how recent the model year. Of course, this contributes to its added quality. While competitors may offer better looks or a more enjoyable driving experience, no model offers the performance the GTI does.
It depreciates slowly and has decent running costs. Its fuel efficiency is also good for both the petrol and diesel variants.
From the inside, the car's controls are well placed and have good forward visibility. It also provides plenty of headroom for all passengers.
Besides all these features, the Volkswagen Golf GTI comes with a standard air conditioning system, power steering, and central locking.
Final Thoughts
The keyless start feature has become very popular in most vehicles today. However, the vehicles that still use physical car keys have their advantages.
One of such advantages is that it acts as a reminder when exiting the car. Using a key in today's overly quiet engines decreases the likelihood of forgetting to turn off your car.
Still, it's just a matter of years before they totally scrap regular ignitions out of automobiles. Meanwhile, Luddites can enjoy the few ones still available on the market.
Was this article helpful?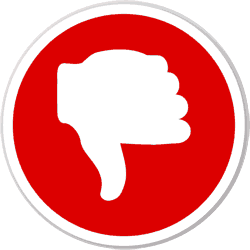 Did you find wrong information or was something missing?
We would love to hear your thoughts! (PS: We read ALL feedback)