Harley-Davidson has produced some of the most iconic leather jackets of the 20th and 21st centuries, some of which have incredible resale value.
Spurred by an interest in all things vintage, motorcycle aficionados and hipsters alike scour thrift stores and online vintage sellers for these incredible leather goods. 
Fortunately for you (and us!) Harley-Davidson jackets are available today in many styles from different eras. Some Harley riders like myself aren't into the new designs and styles, but prefer the look of leather from a bygone era.
Another reason to choose a used Harley-Davidson jacket is the well-engineered features of these riding jackets.
High quality, waterproof cowhide leather, adjustable venting, and a comfortable lining put used Harley-Davidson jackets at the top of the list for resale value.
A lot of jackets are available through resale sites like eBay and Etsy, and can also be found in vintage boutiques or by the occasional thrift shop score! 
Harley has been making riding apparel since 1912, and put their first motorcycle jacket- the Schott Perfecto- on the rack in 1928! With 100+ years of experience making and selling motorcycle jackets, the used market is flush with these quality products.
We've compiled a list of 7 examples, from the simple Harley jackets available at a low price to higher-priced models available for sale on the internet.  
Here's How Much You Can Expect to Pay for a Used Harley-Davidson Jacket:
Used Harley-Davidson jackets can be affordable, with standard and low-cost models being affordable in the $50-$100 range. If you want an older, legendary Harley jacket like your dad used to wear, be prepared to shell out some serious clams. Other higher-end models might cost you up to $500-$600, which bring you features made only for special riding jackets.
Jackets You Can Pick Up for Less Than $100
While used Harley jackets come with the stigma of being pricey, we know from our research that it is a myth. You can get your shoulders inside some great used jackets for under $100, and we want to show you!
Harley-Davidson Perfecto Leather Jacket $64
For under $100, you can find the mother of all Harley-Davidson jackets! Ringing in at only $64, this vintage beauty is for sale on the Mercari website. 
This leather jacket is perhaps the prototype style that is conjured when people think 'motorcycle jacket.' This jacket design, known as the Perfecto, was pioneered in 1928 for Harley-Davidson riders by famous jacket manufacturer, Schott. 
Worn by stars on the screen and stage alike, it's easy to picture yourself keeping up on a ride with Marlon Brando's character in 'The Wild One,' or feel like a member of the Ramones on a good day! 
Because buttons and closures are difficult to deal with while wearing motorcycle gloves, heavy-duty zippers are helpful when riding and making pit stops.
The patent side zip design allows for a crouched rider's comfort, and the belt feature on the bottom of the jacket keeps the wind out on milder days!
Harley-Davidson wasted no time in manufacturing these jackets under their own branding.
This Harley jacket incorporates the side-zip jacket closure and full cowhide leather. The high quality of materials used has kept this jacket functional and fashionable over time. 
Harley-Davidson 'Perfecto' Leather Jacket $64
Used Women's Harley-Davidson Riding Jacket $60
Once again, we aim to prove that Harley-Davidson jackets can be obtained used and at a great price! 
This women's nylon riding jacket is in great condition and only shows some slight cosmetic signs of having been worn before. With wide 3M reflective striping, the wearer is bound to be more visible to other vehicles on the road, an added safety feature of plenty of modern nylon jackets.
The jacket also features adjustable wrist closures to keep air from entering the jacket while riding. A common problem is wind entrance when your hands are on the handlebars and your arms are stretched out straight in front of you.
On top of it all, it comes with the Harley skull and wings logo stitched on the upper shoulders. One of the reasons we love used our older Harley jackets is the cool logos!
Related: Do Harley-Davidson Boots And Clothes Run Big (Or Small)?
Harley-Davidson Jackets in the $100-$200 Range
With the price increase comes both excellent rider's features and maybe some cool vintage perks as well! 
Leather Screamin' Eagle Riding Jacket $179
Here's where the amazing features start to arise in used Harley-Davidson jackets. 
The leather Screamin' Eagle model of jackets comes with built-in spine/back protection, and padding on the shoulder and elbows. Like a lot of well-designed riding jackets, the rider has the option to add body armor in pockets specifically designed for extra protection!
Although this Screamin' Eagle is a bit in the high range of our $100-$200 level, there are even more things about this used jacket to drool over.
2 venting ports in the front and 2 in the back make this heavy-duty leather jacket comfortable even on hotter riding days.
Sometimes we forgo safety for comfort in the middle of the summer and ditch the leather for a less-safe alternative. Proper jacket ventilation can make the ride safer and more comfortable.
Pre-curved sleeves will keep you comfortable while in a riding position!
On top of it all, the distressed leather, leather patches, and Harley embroidery make you look good while you're doing it!
You can typically find a Screamin' Eagle Riding Jacket at around $180 online.
Make sure to also familiarize yourself with rules for wearing biker patches, as well as learn about these 15 patches you shouldn't wear on your motorcycle jacket.
Holy Fringe, Batman! $175
This amazing specimen is from a bygone era when Native American-style fringe hung from many a motorcycle jacket. This jacket looks well-worn but quite worth the price for anyone searching for that classic look!
Even though this adorned Harley jacket is the epitome of style, its cowhide leather construction still holds up as the tough layer between you and the road.
Heavily customized by the previous owner, the original Harley design holds true to the original motorcycle jackets. 2-tone leather, fringe, braiding and bangled-how cool would it be to roll out on the highway looking like aces, fringe flying in the air!
Many riders love the tradition of Harley-Davidson, but this time-honored piece of outerwear shows how fashions have changed over the years! Although this design is obviously based on the original Schott Perfecto motorcycle jacket design, it smacks of the 1960s-1970's love for free-flyin' fringe!
On a smaller note, we love the leather stitching over the right pocket!
We found it online at around $175
Yup, Some of These Jackets Cost You Deep in the Pocket
Invariably, Harley-Davidson has made a lot of jacket designs over almost a hundred years (75th edition releases of early jackets now also count as 'vintage'). Some jackets have been made in limited supply and their rarity has jacked up prices, to be sure.
Another scarcity is the Harley-Davidson series' design jackets. These monuments to the past were often customized years ago by the racers, trick riders, teams, and owners for once-in-a-lifetime races and rallies. 
Related: 7 Best Harleys For Women (And What To Consider!)
AMA National Super Series Harley-Davidson Jacket $298
On the lower end of our price range for super special Harley jackets is this AMA National Super Series jacket. Talk about a piece of history! 
For the invested buyer, this AMA Superbike series is a unique find. Although Harley-Davidson has never won the AMA Superbike Championship, this jacket is from the early days of Harley's participation in the race.
This Harley-Davidson jacket is perhaps more of a collector's item than a reliable riding jacket. The light fabric jacket looks custom, well-made, and as interesting as comfortable!
AMA National Super Series Harley-Davidson Jacket $298
Harley-Davidson Cow Leather Jacket With Fur Collar $415
Yet another classic style of riding jacket, the fur-collared bomber was bound to show up on our list, and tellingly with a high price tag!
Early motorcycle culture has its roots in the military servicemen who craved the brotherhood they experienced in the wars of the 20th century.
Thus, a lot of early protective gear was a mish-mash of Harley-Davidson's designs and protective military outerwear, like the air force 'bomber' jackets worn since the onset of the Second World War.
Fortunately, Harley-Davidson was quick to redesign the Air Force bomber to fit the needs of motorcycle riders. This hefty cow leather jacket looks as sturdy as it is warm and is an excellent example of used safety gear that just keeps on tickin'!
We saw it online at $415.
Leather Rider's Jacket Hand Painted $1,743
Depending on how much room you have in your wardrobe for badass, airbrushed biker babes, this one-of-a-kind leather jacket is top talent and top dollar!
This jacket is all Harley-Davidson and one hundred percent 1980s!
The jacket itself is fully distressed leather that probably looks best topping a pair of quality acid-washed jeans! The great paint job only adds to the appeal of this haute couture piece, a biker lady standing behind a killer Harley chopper!
We saw it online at $1740.
One Last Noteworthy Jacket 
A Harley-Davidson 110th-anniversary motorcycle jacket signed by Pope Francis was sold to an anonymous American purchaser for just under $78,000! 
Before the holy signature even graced the jacket, it was valued between $1,400-$2,000.
Although we thought we could never put a price on the divine, turns out it's around $75,000.
Obviously, this outlandishly expensive jacket is an outlier in the price range for used Harley-Davidson jackets. Still, it goes to show that even as a canvas for a signature or an airbrush design, used Harley apparel is worth the money you pay for it!
Sources: 
When Harley Almost Won An AMA Superbike Race | CycleNews.com
The History of the Motorcycle Jacket | ApeToGentleman.com
Was this article helpful?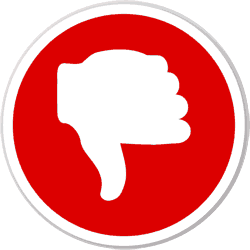 Did you find wrong information or was something missing?
We would love to hear your thoughts! (PS: We read ALL feedback)