The Toyota Supra is a sports car/grand tourer that made its way into the auto market in 1978 as part of Toyota's growing fleet. It entered its fifth generation in 2019 and the model came to be through a partnership between Toyota and BMW.
With several awards and six-figure total sales under its belt, the Toyota Supra is no doubt one of the most iconic cars in its class.
However, some have alleged that it is too expensive and this article will focus on providing answers as to the costliness and worth of the Toyota Supra.
Here's the short answer to why the Toyota Supra is so expensive:
The obvious answer to this question is that the Toyota Supra is a sports car and sports cars are generally expensive. Other possible reasons include its gorgeous exterior design, a spate of intuitive tech features, massive engine power, and long-standing reputation amongst others.
Is the Toyota Supra Overpriced?
Before determining whether the Supra is overpriced, how about we have a look at its prices across all trim levels?
The Toyota Supra has 4 trims, namely GR Supra 2.0, GR Supra 3.0, GR Supra 3.0 premium, and the GR Supra A91-CF edition.
GR Supra 2.0
The GR Supra 2.0 has a starting price of $44,315. Popular features include a turbocharged 2.0-liter four-cylinder engine, 18-inch wheels, eight-speed automatic transmission, and heated auto-folding side mirrors, amongst others.
GR Supra 3.0
The Supra 3.0 starts at $52,565 and sports a turbocharged 3.0-liter six-cylinder engine, heated power-adjustable seats, and adaptive variable suspension, amongst other features.
GR Supra 3.0 Premium
The 3.0 Premium has an MSRP of $55,715 and features such as a 12-speaker JBL audio system, leather-wrapped steering wheel, wireless charging, amongst others, are standard.
GR Supra A91-CF Edition
The A91-CF edition is the ritziest of all the Supra trims, with only 600 units available for sale initially. It starts at $64,305 and popular features include leather-trimmed sports seats, 19-inch wheels, carbon-fiber side rockers, and carbon-fiber front splitters amongst others.
Now that we know how much it costs to cop the different trims of the Supra, let's take a deep dive into its features and determine if it's worth the price.
Gas Mileage/Fuel Efficiency
For a sports car, the Toyota Supra boasts a splendid fuel economy. The four-cylinder engines deliver up to 25 MPG in the city and 32 MPG on the highway. The six-cylinder engines, on the other hand, get 22 on the city and 30 on the highway.
Engine Options
As we mentioned before, the Toyota Supra is available with a 2.0-liter turbocharged four-cylinder engine and a 3.0-liter turbocharged six-cylinder engine. Both power plants have eight-speed automatic transmission to go along with them and there is no all-wheel-drive option.
The four-cylinder engine churns out an impressive 255 horsepower and 295 pound-ft of torque. Meanwhile, the six-cylinder engine does even better with 382 horsepower and 368 pound-feet of torque.
The Toyota Supra has a pretty impressive engine and the only drawback would be the absence of an all-wheel drive.
Speed and Acceleration
If you are getting a sports car, one thing you expect to get is incredible speed. The Toyota Supra delivers on this with a massive acceleration rate of 0-60 mph in 3.9 seconds for the six-cylinder engine and five seconds for the four-cylinder engine.
Both engines have top speeds of 155 miles per hour. Incredible is the word.
Cargo Space/Seating
The Toyota Supra has a decent cargo space with a 10.2 cubic-foot trunk, just enough for a few bags and some tennis balls, maybe.
In addition, the Toyota Supra only has two doors with two seats, as is common with coupes. It does well with the comfy and nice-looking seats, not to mention the perfect headroom even for tall occupants.
The seats have standard leather upholstery and are manually adjustable with heated and power-adjustable seat options. However, certain owners and critics have found an issue with its low rooflines and huge blind spots. These issues may make getting out of the car more difficult than it ought to be.
Infotainment System
One thing a sports car has to get right is its infotainment system and the Toyota Supra comes correct in this area. Standard features include an 8.8-inch display with super fast response and high-end graphics, Bluetooth, USB port, and a four-speaker stereo.
Optional features include Apple CarPlay for smartphone connectivity, a 10-12 speaker sound system, and wireless charging, amongst others.
It really is the full package except for the lack of an Android Auto which users of the popular OS wouldn't find impressive.
Safety Features and Ratings
Sports cars like the Toyota Supra have incredible speed and while that's exciting, it could also mean an increase in the risk of a crash. Thankfully, the Toyota Supra has made moves to forestall this with standard features like rearview camera, forward collision warning, and lane departure warning.
Front/rear parking sensors, rear cross-traffic alert, and head-up display are also available as part of the Supra's safety package.
While there are no safety ratings available for the latest Supra models, this range of features has excellence written all over them.
Related: Toyota Supra In Snow & Winter Driving? (Explained)
Critic Ratings/Reviews
On CarandDriver, the Toyota Supra scores a perfect 10/10 rating and the publication praised its top-shelf powertrain and exciting cabin. It also ranks #4 on their list of top coupes.
CarConnection, however, was a lot less impressed; it gave the Supra a 6.2 rating and praised its looks and price while faulting its overreliance on BMW. They also rank the Toyota Supra #14 on their list of top coupes.
The Toyota Supra notched an overall score of 8.1/10 on U.S. News alongside a stellar critics' rating of 8.7/10. However, it still failed to crack their list of top 10 luxury sports cars and lands at the #12 spot instead.
Pricing/Affordability
The Toyota Supra is actually one of the most affordable cars in the luxury sports car class.
It starts at $44,315 and its class rivals include:
the BMW Z4 ($50,895),
Chevrolet Corvette ($62,195),
and Porsche 718 Cayman ($61,850).
Few luxury coupes are as affordable as the Toyota Supra GR and that's a major selling point for it.
To cap this all up, having delved into the primary features of the Supra as well as its ratings and affordability, we believe the Toyota Supra is fairly priced. While it has its faults, "overpriced" is not a fair way to describe it.
How Much Has the Price Increased Year for Year?
Below is a list of the initial MSRP for model years of the Toyota Supra:
2020 Toyota Supra- $50,985
2021 Toyota Supra- $44,115
2022 Toyota Supra- $43,315
From the list above, we see that what has been happening is quite the opposite. The starting price for the Toyota Supra has actually been decreasing over the last 3 years with a whooping $6,000+ decrease between '20 and '21.
Related: 11 Toyota Supra Statistics You Should Know (Facts & Numbers)
Why Does the Toyota Supra Cost More Than Other Similar Cars?
The Toyota Supra belongs in the luxury sports car category and is one of the most inexpensive cars in its class.
It carries a considerably cheaper price tag than competitors, such as Chevrolet Corvette, BMW Z4, Jaguar F-type, and the Audi R8.
Why Are Used Toyota Supra Models So Expensive?
Used models of the Toyota Supra are some of the most expensive ones on the market. Prices for used Toyota Supra models on the market are within the $48,590-$58,590 range. They sell at almost the same price as the brand new models.
As a matter of fact, a used Toyota Supra model was auctioned off for $121,000 in 1994.
Reasons prices for used Toyota Supra models stay incredibly high, include:
Incredible Engine Power
Like we have seen earlier, the Toyota Supra boasts extraordinary engine power for its price and it doesn't seem to decline either. This is one reason why the used models appear to be just as pricy as the brand new models.
Vintage Class
The Toyota Supra hit the markets in the 1970s and it has had a lot of iconic model years since then. Some of these ancient models are especially classy, which explains why they sometimes sell for ridiculous prices. The rarity of these vintage models does not help matters either.
Low Maintenance Cost
The Toyota Supra also has an incredibly low maintenance cost. According to CarEdge, the Toyota Supra only requires about $4,950 for maintenance and fixes in its first decade. It does much better than the industry average, with a $2,221 advantage.
Also, the chances of a Toyota Supra requiring a major repair in its first decade stand at 12.57%. Considering these numbers, it's no surprise that used Supra models sell for such amounts on the market.
Read More: How Long Do Toyota Supra Last? (Solved & Explained!)
How Much Should You Pay For a Brand New Toyota Supra?
If you are looking to purchase a brand new Toyota Supra, the market average price for the base trim is $45,373. This is about 2.4% above the MSRP, according to TrueCar.
For loan payments, you are looking at $797 per month for the 2.0, $961 for the 3.0, $1,023 for the 3.0 premium, and $1,148 for the A91-CF edition. The loan payments often cover a term of 60 months, with a down payment of $2,500.
Lease payments, however, cover a term of 36 months and are due at signing at $2,000. Payments include $659 per month for the 2.0, $799 for the 3.0, $852 for the 3.0 premium, and $925 for the A91-CF edition. Annual mileage is often set at 12,000 miles.
Does the Toyota Supra Hold Its Value?
The Toyota Supra definitely holds its value quite well. According to CarEdge, it is expected to depreciate by 40% after five years, depending on a number of factors. However, the percentage is usually much lower or even non-existent in the market, given the current prices for used models.
For instance, the 2021 Toyota Supra 2.0 sells for as high as $49,000, even though it had an original MSRP of less than $45,000.
Was this article helpful?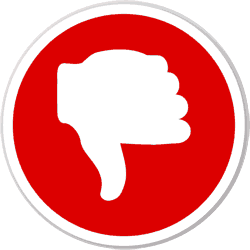 Did you find wrong information or was something missing?
We would love to hear your thoughts! (PS: We read ALL feedback)