The Ford Explorer is a popular nameplate for a line of SUVs manufactured by Ford since 1990.
Now in its sixth generation, the Ford Explorer has had various chassis with the first and second generation adopting the Ford Ranger's.
The Explorer is one of the most popular vehicles in America and in 2020, CNBC famously called it America's all-time best-selling SUV. Ford has sold over 8 million Explorer units in the United States alone, and the model enjoys mostly positive reviews from critics, especially with its stellar reliability.
Hence, it's no surprise that used Ford Explorers are heavily in demand at the "Used" section of the auto market. If you are curious about how much a used Ford Explorer costs in today's market, this article promises to help with that.
Here's the Short Answer to How Much a Used Ford Explorer Cost?
There are different model years of the Ford Explorer you could cop if you are scouring for a used one. For a used 2021 Ford Explorer with a little over 10,000 miles, you are looking at $41,997, according to CarFax.
How Much Does a Ford Explorer From 2010 to 2021 Cost?
Below is a table of likely price tags for used Ford Explorer models between 2011 and 2021, according to CarFax:
| | | |
| --- | --- | --- |
| Model Year | Price | Mileage |
| 2011 Ford Explorer | $12,980 | 154,738 miles |
| 2012 Ford Explorer | $13,899 | 150,005 miles |
| 2013 Ford Explorer | $15,000 | 140,775 miles |
| 2014 Ford Explorer | $16,990 | 105,411 miles |
| 2015 Ford Explorer | $17,995 | 98,416 miles |
| 2016 Ford Explorer | $22,996 | 85,564 miles |
| 2017 Ford Explorer | $29,950 | 53,567 miles |
| 2018 Ford Explorer | $28,777 | 46,424 miles |
| 2019 Ford Explorer | $31,460 | 40,780 miles |
| 2020 Ford Explorer | $36,875 | 30,119 miles |
| 2021 Ford Explorer | $41,997 | 10,741 miles |
Related: How Long Do Ford Explorers Last? (9 Important Facts)
What Ford Explorer Years Are the Best to Buy?
The Ford Explorer is one of the most reliable models in its class.
Before we proceed, make sure to check our article listing the best and worst years for Ford Explorer.
However, certain model years have been outstanding in terms of quality and consumer satisfaction and we have a list of them for you:
1. 2008 Ford Explorer
The 2008 Ford Explorer is one of the best Explorer model years ever made. It delivers an enjoyable riding experience with family-friendly features and top-tier handling, all of which contribute to its overall excellence.
The car has a plush and spacious interior with enough legroom for multiple passengers; an entire family, if you will. Not to mention its top-shelf safety ratings from the NHTSA, scoring 5/5 for the frontal barrier crash and the side barrier crash and a decent 3/5 for rollovers.
You can't question its reliability either, as the model is still in use even to this day. If you are looking for a Ford Explorer model, the 2008 Ford Explorer should be on your list.
2. 2011 Ford Explorer
The 2011 model year was the first for the iconic fifth generation of the Ford Explorer, which makes it all the more exciting. It came with significant overhauls, which included a unibody design that transformed it into a crossover SUV.
Featuring three trim levels, the base model sports a six-speaker sound system, blind-spot safety system, and 17-inch wheels, amongst other exciting features.
The standard engine on the 2011 Ford Explorer is a 3.5L V6 motor, which produces an impressive 290 horsepower and 255lb-ft of torque. Add to that, a six-speed automatic transmission which makes for super-responsive driving.
Still on the subject of power, the 2011 Ford Explorer has a standard front-wheel drive with available four-wheel drive to help with off-roading.
For a crossover SUV, the 2011 Ford Explorer was absolutely a gem; still is. You'll also be amazed to know that the Ford Explorer will tow more than 5,000 pounds.
3. 2012 Ford Explorer
Think of the 2012 Ford Explorer as a slight upgrade to its previously mentioned predecessor. It sports the same features as the 2011 Explorer with fewer bugs and mistakes from the engineers.
It also adds a massive turbocharged 4-cylinder engine as an available feature with up to 240hp and 270 lb-ft of torque. If there is one thing the 2012 Ford Explorer does better than the 2011 variant, it is engine variety.
4. 2013 Ford Explorer
No, this is not just a list of model years in order; Ford engineers actually delivered a hat trick of excellent Explorer model years, as we are about to see. The first interesting thing about the 2013 Explorer is that it adds a new trim level known as the Sport Trim.
The Sport Trim is an impressive innovation focused on efficiency and performance and it makes this happen with the combo of a turbocharged engine and sport-tuned suspension. Driving is a lot smoother on this trim, for sure.
Besides, the 2013 Ford Explorer also sports a heated option for the steering wheel, which is pretty cool (pun intended). Not just that, you also get a power tilt and telescoping option for the steering, lane departure warning and lane keep assist system for the Limited trims.
5. 2016 Ford Explorer
The 2016 model year of the Ford Explorer received a mid-generation facelift, which makes it one of the best Explorer models to look out for.
While the 3.5L V6 engine remained standard for this model year, the available engine got upgraded to a turbocharged 2.3L engine with an impressive delivery of 270hp and 300lb-ft of torque.
The 2016 Explorer also added a proxy, high-end trim known as the Platinum for customers with ritzy tastes. If you get your hands on a used 2016 Ford Explorer Platinum, an auto-dimming driver-side mirror, perpendicular parking, and automatic high beams are amongst the many features you will enjoy.
Related: Ford Explorer In Snow & Winter Driving (Explained)
Which Year Should You Avoid?
Just as there are great Ford Explorer model years to look out for, there are some you should absolutely avoid when searching. Below is a list of the worst model years for the Explorer:
1. 2002 Ford Explorer
The 2002 Ford Explorer is possibly the worst model year to hit the auto market.
The model is renowned for very serious, off-putting issues, gravest of which is a transmission failure. It gets even worse when you realize the average mileage for the problem is 94,800 miles and it costs about $2,480 to fix. Little wonder, complaints about this total 441 with a severity rating of 9.3.
181 complaints of the total were about wheel bearing failure, which had an average mileage of 88,900 miles. The issue costs customers an average of $820 to repair and the bill depends on the number of damaged wheel bearings.
A severity rating of 8.1 tells you how bad this problem is.
If you are in the market for a used Explorer, we advise you to avoid 2002 model year.
2. 2006 Ford Explorer
Problems appeared to be more serious, developed at an early mileage, and cost more to fix.
Even though the 2006 Ford Explorer was a redesign, it didn't really resolve the problems with the previous models.
Of the 770 total complaints, 236 were about transmission lunges and annoyingly hard jolts during shifting. The problem got an egregious severity rating of 7.9 with an average mileage and repair costs of 49,450 miles and $1,830, respectively.
237 other complaints were about radiator leaks and this issue got slammed with a severity rating of 7.7.
The average mileage for the leak was about 63,800 miles and it cost an average of $720 to repair. Some owners even raged on about how they've had to replace the radiator on multiple occasions.
The 2006 Explorer is certainly a contender for the worst one ever made and we advise that you shun it completely, even if it costs a dime.
3. 2003 Ford Explorer
The 2003 model year sits pretty on every list of Ford Explorers to avoid. On CarComplaints, the model received no less than 1,852 complaints, which is the 3rd highest.
A major problem with the 2003 Ford Explorer is transmission failure, which often develops before the vehicle reaches 100k miles. Usually, owners have to replace the entire transmission with costs totaling up to $3,000.
The 2003 Ford Explorer also suffers a wheel bearing failure, which often develops at around 90,000 miles and costs between $500-$1,000 to fix.
Without mincing words, the 2003 Ford Explorer is not a great model year, and you should steer clear of it.
4. 2004 Ford Explorer
Another model you need to avoid is the 2004 Ford Explorer. To start with, it has received about 2,466 complaints on CarComplaints, making it the Explorer model year with the second most complaints.
It shares the transmission and wheel bearing failure problems with the 2002 and 2003 models, all of which develop before 100,000 miles.
5. 2005 Ford Explorer
The 2005 Ford Explorer joins its predecessors, the 2002, 2003, and 2004 models as one of the worst models ever made. It has had 827 total complaints, most of which were about an apparent transmission failure, which costs over $3,000 to fix.
It also has problems with the rear panels cracking and while this is not that big of an issue, it messes up the ambient Ford logo.
Overall, the 2005 Ford Explorer is a horrible model year, and avoiding it completely is a prudent decision.
Related: 3 Most-Common Problems With Ford Explorer (Explained)
3 Things to Look for When Choosing a Ford Explorer
Below is a list of things to look out for when picking out a Ford Explorer:
Transmission Problems
Transmission failure is a very common problem with Ford Explorer models, especially models from 2002 to 2005. If you are going to cop a used unit, you need to acquaint yourself with the vehicle's service history and make sure transmission failure has not been a recurrent problem.
Vehicle Mileage
While it's true that the Ford Explorer can last well over 200,000 miles, we still advise getting one with relatively low mileage.
For instance, getting a model with just 50k miles on it will likely afford you more service years than one with over 150,000 miles.
Tech Features
If you are looking to cop a used Explorer model with fantastic bells and whistles, you are better off settling for a post-2011 model. With such models, you get features like Bluetooth, a modern sound system and intuitive safety features.
You'd just have to pay considerably more than you would have if you were settling for an older model.
Was this article helpful?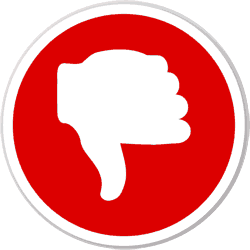 Did you find wrong information or was something missing?
We would love to hear your thoughts! (PS: We read ALL feedback)