The Ford Focus is classified as a compact car and Ford began its production in. 1998. Now in its fourth generation, the Focus has sold multiple millions of units globally, with most of its sales coming from Europe, China and the U.S.
It has enjoyed mostly positive ratings and its very last model in the U.S. earned a #3 spot on U.S. News' list of top compact cars. The Focus also scored an excellent 9.0 Critics' rating on the platform, and an overall rating of 8.6.
At the start of the second quarter in 2018, Ford announced the discontinuation of the Ford Focus in North America alongside other passenger cars. Sales however continued in other territories, including Europe and China.
In this article, we will look into the Ford Focus, its cost, value, reliability, and whether it is overpriced.
Here's The Short Answer To Why The Ford Focus Is So Expensive:
The last Ford Focus model to be sold offline in the U.S. had a starting MSRP of $18,825. Its smooth ride, turbocharged engines, popularity, and reputation contribute to its not-so-hefty price tag, as we'll soon see. 
Is The Ford Focus Overpriced?
Before we look deeply into whether the Ford Focus is worth its cost, how about we first find out how much it actually costs, shall we?
The Ford Focus comes in seven different trim levels known as the S, SE, SEL, Titanium, ST, Electric, and RS.
Ford Focus S
The Ford Focus S had a starting MSRP of $18,825 and sports features like a keyless entry system, 15-inch wheels, power mirrors, tilt and telescopic steering, amongst others.
Ford Focus SE
The SE sold for $20,120 and had hatchback and sedan variants. Its standout features include automatic headlights, cruise control, 16-inch wheels, voice control and a 60/40 rear seat split for the hatchback.
Ford Focus SEL
The SEL started at $22,745 and sports a 17-inch wheel, 2.0L Ti-VCT direct engine I-4 engine and an estimated 24 MPG on the City and 34 on the Highway.
Ford Focus Titanium
Starting at $25,145, the Ford Focus Titanium had sedan and hatchback variants.
It also carries a 2.0L I4 engine,17-inch wheel size, a moon roof, and front heated seats, amongst other features.
Ford Focus ST
The Ford Focus ST sold at $26,045 and featured a 2.0L EcoBoost I4 Turbo engine, 18-inch wheel size, and Climate Control to mention just a few.
Ford Focus Electric
Priced at $29,995, the Ford Focus Electric notably sports an electric motor, 17-inch wheels, front heated seats, and triple figures in combined fuel economy estimates.
Ford Focus RS
The Ford Focus RS had an MSRP of $41,995 with a 2.3L I4 Turbo engine, auto start-stop technology, 19-inch wheels and other top-shelf features the Ford Focus has to offer.
Now that we've got an inkling of the starting MSRP across the model's trims, let's look into some features and see if they're worth those prices.
Cost And Affordability
The Ford Focus started at less than $20,000, which was much less than plenty of its other rivals in the compact cars category. It's no surprise U.S. News ranked it at #4 on its list of most affordable small cars in the 2018 model year.
Considering the fact that it is also one of the best cars in its class, it would be grossly incorrect to call the Focus "overpriced".
Fuel Efficiency
In terms of its gas mileage, the Ford Focus has varying numbers across its different trim levels, with manual transmission trims getting lesser numbers. For automatic engines, the Ford Focus delivers 28 MPG in the city and 38 MPG on the highway for a combined 31 MPG.
For manual transmission trims, however, gas mileage sinks to 26 MPG in the City and 38 MPG on the highway for a combined 30.
The electric engines blow these out of the water as expected, with a combined MPGe of 107. The best part is it is not so far from the other trims in terms of its price.
These are fantastic numbers and they do not in any way betray the Ford Focus' price tag.
Engine Performance
Base trims of the Ford Focus sport a four-cylinder engine churning out about 160 horsepower, which is enough for most compact car owners.
Other optional power trains include the turbo-charged 2.0 liter 4-cylinder engine for the ST trims, which delivers a massive 252 horsepower. Then, there is the 2.3-liter four-cylinder engine for the RS trims with an incredible 350 horsepower.
Electric trims sport a single electric motor and a lithium-ion battery which can only deliver 143 horsepower.
Overall, the Ford Focus performs mightily for a small car and the actual spice is in its variety of engines. Definitely not overpriced.
Ford Focus Seats
The Ford Focus has two rows and can seat up to five people, which is absolutely great. It does well with some space in the front, but the back row can get really cramped, especially for adults.
In addition, cloth upholstery is standard. Available features to make the seats even more comfy include heated front seats, heated steering wheel, Recaro leather seats, and a power-adjustable driver's seat.
Tech and Infotainment Features
Tech and infotainment features are some of the many things the Ford Focus gets right. Standard features include a 4.2-inch SYNC display, four speakers, USB port, voice recognition and Bluetooth.
To take that a notch higher, it adds an 8-inch SYNC 3 display, 10-speaker Sony sound system, HD Radio, proximity keyless entry amongst others on some trims or as optional equipment.
For its price, that is a pretty fantastic line-up.
Related: 3 Most Common Problems With The Ford EcoSport
Safety Features
The Ford Focus also sports excellent safety features. Check out this sleek line-up: rear-view camera, blind spot monitoring system, rear cross traffic alert, lane departure warning, active park assist, and automatic high beams amongst others.
And they aren't just there for show either; the features are tested and efficient. The NHTSA lent their valuable credence to that with an overall five-star rating as well as five stars in frontal crash and side crash tests. Meanwhile, the IIHS also marked it "Good" in four crash tests, which is the highest possible rating.
When you consider these great features and the Ford Focus' affordability, it just wouldn't be accurate to call it overpriced.
How Much Has the Price Increased Year for Year?
The Focus was discontinued after the 2018 model year to allow Ford to concentrate on consumer-favored vehicles like SUVs and pickup trucks. Below is a list of Ford Focus model years that show just how much the price has increased year for year:
2009 Ford Focus- $16,215
2010 Ford Focus- $17,015
2011 Ford Focus- $17,365
2012 Ford Focus- $17,295
2013 Ford Focus- $16,995
2014 Ford Focus- $17,635
2015 Ford Focus- $18,045
2016 Ford Focus- $18,100
2017 Ford Focus- $17,650
2018 Ford Focus- $18,825
The list above shows that over the course of 10 years, the Ford Focus had a price range of $16,200-$18,800. Some model years even cost less than their immediate predecessors. And between 2014 and 2018, the difference in cost barely exceeded $1,200.
Related: 11 Ford Fiesta Statistics You Should Know (Facts & Numbers)
Why Does The Ford Focus Cost More Than Other Similar Cars?
The Ford Focus was rivaled by other cars in the compact car segment, including Kia Rio, Chevrolet Cruze, Honda Civic, Hyundai Elantra, and Volkswagen Golf.
Starting MSRPs for the models were; Kia Rio ($14,795), Honda Civic ($19,835), Hyundai Elantra ($17,835), Chevy Cruz e($17,850), and Kia Forte ($17,695).
This list shows that Ford Focus carries a heftier price tag than all the competitors mentioned except the Honda Civic. While the differences aren't so large, certain factors are responsible for the Ford Focus' cost. They include global popularity, resale value, and the Ford reputation .
Why Are Used Ford Focus Models So Expensive?
Used Ford Focus models are all over the market in the model's wake's official exit from the market back in 2018.
A base 2018 Ford Focus S sedan with 67,446 miles on the odometer sells for about $15,995 in the used market. That's only a few thousand dollars lesser than the original MSRP and below are reasons the used models sell for that much:
Global Popularity
The Ford Focus' enjoyed and still enjoys global popularity, as evidenced by its monster sales number in the U.S., China and Europe. Most sellers bank on this popularity and keep the prices for their used Focus high.
Longevity
Reports and estimates from auto pundits across the board show the Ford Focus' can last between 200,000 to 250,000 miles. Dealers have come to understand this, and it's a major reason they keep the prices so close to the original MSRPs.
Scarcity
Now that there are no new Ford Focus models, dealers often capitalize on the scarcity of Focus models to keep their prices up there.
Related: How long do Ford Focus Last? (7 Important Facts)
How Much Should You Pay for a Brand New Focus?
Truth is, there are no brand new Ford Focus models anymore, at least not in the United States. However, the price range listed for a 2022 Ford Focus on ZigWheels is $17,950-$41,120.
You could also consider used models with base trims for the 2018 models priced at $12,000-$16,000 or thereabouts.
Does The Ford Focus Hold Its Value?
Historically, Ford Focus models have never been particularly great at retaining their value with depreciation percentages of up to 39% in less than five years. However, this has changed since the model was discontinued in 2018.
As of now, the Ford Focus holds its value quite reasonably and the prices for the used models are sufficient proof of that. On CarFax, used Ford Focus models sell for as much as $20,000.
Was this article helpful?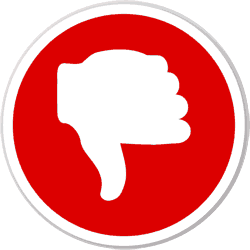 Did you find wrong information or was something missing?
We would love to hear your thoughts! (PS: We read ALL feedback)