If you want a compact car that delivers on all fronts, the Honda Civic is a perfect candidate.
This model offers a balanced ride, frugal fuel consumption, cozy interior and affordable price tag.
Where are Honda Civics made? Let's find out.
Where Are Civics Made?
Honda manufactures the Civic models at different locations in the USA, Japan, Canada, UK, Turkey, Pakistan, India, China, Thailand, and Malaysia. In the US and Canada, Civic manufacturing takes place at Honda plants in Greensburg, Indiana and Alliston, Ontario, respectively.
Manufacturing locations of the Civic in Asia include Yorii, Saitama, Japan; Lahore, Pakistan; Wuhan, China; Prachinburi, Thailand; Alor Gajah, Melaka, Malaysia; and Greater Noida, India.
Honda manufactures the Civic in Europe at its plants in Turkey (Gebze) and the United Kingdom (Swindon).
The Japanese automaker also manufactures the Civic in South America at the Sumare plant in Brazil.
You may also like to read our article about Honda Civic & Light
Are Civics for the U.S. Market Produced in the U.S.?
Honda produces the Civic models for its American customers at its plant in Greensburg, Indiana.
This is in line with Honda's policy of producing vehicles close to where it sells them.
The Honda Manufacturing of Indiana plant where production takes place in the US produces up to 240,000 vehicles annually. You can check here what years are best for Honda Civic.
Are They Being Assembled in the U.S.?
Honda assembles the Civic models it sells on the US market right there in the country.
Presently, assembly of Civic models in the USA occurs at the Honda Manufacturing of Indiana factory in Greensburg, Indiana.
Note that some Civics sold in the USA are imported from Canada since Honda has a bigger factory there.
Please read our article about how long Honda Civics last.
How Can You Check Where a Specific Civics Was Produced?
The best tactic for knowing where production of a particular Civic took place is to check the Vehicle Identification Number.
Described as a vehicle's "fingerprint", the VIN is a unique 17-character code that identifies your vehicle.
It contains details including your car's production location and date of production.
The first VIN character is a pointer to your vehicle's production location.
Generally, Honda Civics made in the North America have numbers between 1-5 as the first VIN character. Similarly, vehicles made in South America use numbers between 8-0 as their first VIN character.
Honda Civics made outside the Americas have letters as the first VIN character.
Honda Civics made in Asia often have letters between J-R as the first VIN character.
Honda Civics manufactured in European countries usually have letters between S-Z as their first VIN character.
Are Japanese or European Built Civics Better?
From what we can tell, Honda Civics made in Japan and Europe have similar levels of quality.
Honda builds Civics in Japan at Yorii, Saitama and in Europe at Swindon, England and Gebze, Turkey.
Make sure to also read our article about driving the Honda Civic in snow and winter.
Where Is the Civic Designed?
Honda designs the Civic at its various design studios around the world.
In North America, Honda in-house team designs the Civic at Torrance, California.
The following people handled design of the tenth-generation Honda Civic models:
Jared Hall (Honda Civic sedan)
Guy Melville-Brown (Honda Civic coupe)
Daisuke Tsutaimori (Honda Civic hatchback)
Where Are Civics Made for the Australia Market?
Honda imports Civics into Australia from Thailand. This is because Honda doesn't have enough factories to produce the Civic in Australia.
Production of the Civic in Thailand happens at Honda's Prachinburi plant.
Where Are Civics Made for the Canada Market?
Honda assembles Civic cars sold on the Canada market at its factory in Alliston, Canada.
Production of the Honda Civic in Canada started in 1988; before Honda had to import Civics into the country.
The Honda Manufacturing of Canada plant that handles assembly of the Civic in Canada produces around 390,000 vehicles annually.
Where Are Civics Made for the U.K Market?
Honda manufactures Civics for UK buyers at the Honda factory in Swindon, England.
Production of the Civic in the United Kingdom started in 1994. The Swindon plant has production capacity of 250,000 vehicles per annum.
Also read our article about where the Honda Pilot is made.
Is Honda Planning to Move Its Production?
Honda may move production of the Civic from the UK to plants in other regions, according to reports.
The Swindon, England plant which currently handles production of the Civic Type R and Civic hatchback is set for closure in 2021.
Reports suggest Honda may move Civic production from the UK to its plants in either North America or Japan.
Besides these pointers, there are no indication Honda plans to move Civic production elsewhere.
Is Honda Hiring or Firing in the U.S.?
Honda announced some temporary layoffs this year due to slowed production caused by a reduction in demand.
Per reports, it may end the furlough of workers as demand rises and car sales pick up.
Nevertheless, the Japanese automaker is still conducting small-scale hires at its plants, especially those in the US.
This is according to job listings on sites including Indeed.com and Glassdoor. Some of the vacancies include Senior Brand Representative and others.
Is Honda an American Company?
Despite its huge popularity in the American car market, Honda is a Japanese car-making company with head offices in Tokyo, Japan.
The company has a strong presence in the United States. It manufactures up to 70 percent of the vehicles it sells in the US in the country.
Honda is also the first Japanese carmaker to build cars in the United States.
Was this article helpful?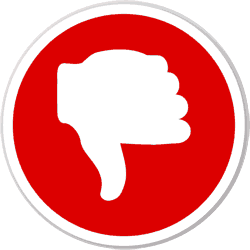 Did you find wrong information or was something missing?
We would love to hear your thoughts! (PS: We read ALL feedback)