The Ford F-250 is part of the American automaker's iconic F-Series line of trucks.
Also called Ford "Super Duty", the F-250 offers more luxury and power than most heavy-duty trucks.
Let's find out where the F-250s are made.
Where Are Ford F-250 Being Made?
Ford manufactures the current models of the F-250 at the Kentucky Truck Plant in Louisville, Kentucky, USA. The 2011-2016 model years were manufactured in Kentucky, as well as the Escobedo, Nuevo Leon Plant in Mexico, and the Valencia, Carabobo Plant in Venezuela. Other Super Duty models produced there include the F-350, F-450 and F-550.
Are F-250 for the U.S. Market Produced in the U.S.?
Presently, Ford produces F-250 trucks sold on its US market in Kentucky, USA.
However, it uses a great deal of foreign-sourced parts which explains its low position on Cars.com American-made Index.
The CAI measures how American a production vehicle is based on the percentage of components produced in the US.
Are They Being Assembled in the U.S.?
Ford assembles the F-250 trucks at the Kentucky Truck Plant in Kentucky, USA. The plant has an annual capacity of 365,000 vehicles.
How Can You Check Where a Specific F-250 Was Produced?
A foolproof way to check your F-250's manufacturing location is to find the Vehicle Identification Number.
The VIN, as it's known, is usually present on the vehicle's metal dashboard or driver's side door jamb.
It contains 17 characters, including a code letter that'll tell what assembly plant an F-250 truck came from.
Thus, you only need to find an F-250's Vehicle Identification Number to know its location of manufacture.
Please also read our article about driving the Ford F-250 in snow and winter.
Are Japanese or European Built F-250 Better?
Ford has never produced the F-250 in either Japan or Europe. Thus, we cannot make any comparisons.
Where Is the F-250 Designed?
Ford designs most of its vehicles, including the F-250 at its Research & Engineering Center in Dearborn, Michigan.
Ford automotive designers, Andrew Jacobson and Moray Callum, designed the first F-250 models.
Where Are F-250s Made for the Australia Market?
The Ford F-250 is unavailable for purchase on the Australia market.
This is due to Ford's refusal to manufacture right-hand drive variants of the F-250 truck.
Nonetheless, you can import the F-250 if you're willing to pay for a right hand-drive conversion.
Meanwhile, Performax International also sells modified F-250s in Australia. The company does the right-hand drive conversion, saving you stress and money.
Still, buying a RHD F-250 will cost more on average compared to the regular model.
Make sure to also read our article about whether the Ford Super Duty lasts long.
Where Are F-250s Made for the Canada Market?
Ford assembles F-250 trucks for its Canada market at the Truck Plant in Kentucky, USA.
From there, it exports the trucks to Canada.
Where Are F-250s Made for the U.K Market?
The absence of a right-hand drive F-250 means you cannot buy one in the UK.
You may decide to import the vehicle into the country.
However, you will need to pay for a right-hand drive conversion before you can drive the truck.
Is Ford Planning to Move Its Production?
Ford has shown no indications it plans to move production of the F-250 away from Kentucky.
It closed the Kentucky Truck Plant sometime ago due to a global slowdown in car sales. However, the company has since reopened the plant and restarted production.
Also read our article about 11 Ford Super Duty statistics and facts.
Is Ford Hiring or Firing in the U.S.?
Ford has been retrenching workers as part of a cost-saving measure for some years now. It announced plans to lay off over 1,000 employees some time ago.
It also laid off thousands of workers last year. Some have suggested reduced production because of dwindling sales.
However, this doesn't mean Ford isn't hiring at its American facilities.
In fact, we found a handful of vacancies listed for jobs at Ford's US facilities on Glassdoor and Indeed.
Is Ford an American Company?
Ford is American car company founded by Henry Ford in 1903.
It is the quintessential American automaker, having lasted over a century in the business.
Ford's Model T was perhaps the first mass-market vehicle sold in the US.
Even now, Ford remains committed to its American roots and is among the highest employers of American labor.
Please also check out our article about the best and worst years for the Ford F-250.
Was this article helpful?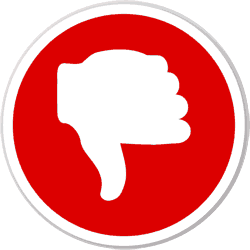 Did you find wrong information or was something missing?
We would love to hear your thoughts! (PS: We read ALL feedback)