Tesla is a renowned vehicle manufacturer that specializes in producing electric vehicles and it currently employs more than 11,000 employees across its branches worldwide.
These are the following employee facts you should know if you have the ambition of working with Tesla. Meanwhile, there are some Tesla employee perks you should know.
Are Tesla Employees Paid Well or Underpaid?
Based on a survey conducted by Indeed, more than half of the 4,000 employees that participated confirm that they are fairly paid for their services.
These employees include current and previous workers in the company. On the other hand, Glassdoor confirmed that the average pay is slightly higher than the national average pay.
Only big brands such as Microsoft, Apple, and Google pay higher than Tesla based on a Glassdoor survey.
What Are the Lowest and Highest Salaries at Tesla?
The average salary of Tesla is around $108,037 per annum or $51.94 hourly.
Employees in the lower cadre at Tesla receive around $75,000 per annum while the higher-ranking officials earn over $154,000.
For instance, IT specialists earn an average salary of $119,489 per annum while engineering staff members earn at least $112,443 per year.
One crucial factor that determines the earnings of workers at Tesla is location.
It has been confirmed that employees in Fremont, CA, Sparks, NV, and Austin, TX are the highest paid of the lot.
The highest-earning officer at Tesla is the Director of Sales, and the person earns $225,480 per annum. The receptionist's annual income is around $38,015.
The yearly average salary of the design department members is around $85,484, while a sales department member earns around $136,615.
A Communications department member has an annual salary of $102,520, while the Legal team members earn a yearly salary of $196,224.
How Long Are the Breaks at Tesla?
Tesla employees who work more than five hours per day are entitled to take a 30-minute lunch break.
You can also choose to skip your meal period minutes.
However, if you are working on a long shift and have taken 60 minutes of mealtime, you can waive 30 minutes of mealtime in a shift.
How Many Hours Do Tesla Employees Work?
Tesla employees work an average of 40 to 45 hours every week. This is higher compared to the industry average of 40 hours weekly.
On the other hand, Tesla employees have a sporadic schedule of 3-4-4-3 working days and work at least ten to twelve hours daily.
There are some periods when employees work five or six days weekly, and sometimes on weekends and public holidays.
Several employees working in the Tesla Fremont factory confirmed that they work for at least 10-12 hours.
In other Tesla factories, the issue is not different as workers are mandated to work for long hours.
Most Tesla factory employees do not follow the normal 8-hour shifts, and only get overtime after working for ten hours.
Though the number of hours vary, some employees have confirmed working from 30 to 80 hours a week.
Are Tesla Employees Unionized?
Tesla is the only automaker in the United States without a union of workers.
However, in the fall of 2016, one Tesla employee, Jose Moran, contacted the United Auto Worker, going public with a "Fair Future at Tesla" campaign in 2017.
He cited factors such as long hours at work, a high rate of injuries among employees, and lower remuneration packages.
Are Tesla Employees Allowed to Work From Home?
Tesla used to have remote workers. However, Elon Musk, the CEO of Tesla, sent an email to Tesla employees that executives are no longer allowed to work from home.
In the email, Elon Musk stated that whoever wants to do remote work must be on site for at least 40 hours weekly.
In the email sent from Elon Musk, he would consider any request personally.
Do Tesla Offices Have Gyms?
According to one commenter, there is an on-site gym at Tesla.
Other facilities on the Tesla site are a cafeteria with pay-for-lunch options, pool tables, ping-pong tables, an onsite gym, and showers at the Fremont and Palo Alto factories.
Do Tesla Employees Typically Drive Teslas?
Tesla employees can drive Teslas by test-driving, leasing, borrowing, renting, and purchasing a Tesla.
It is important to note that Tesla employees do not receive free Teslas as part of their contract.
They only take their Tesla vehicles to get familiar. We explained in greater detail in our article do Tesla employees get to drive Teslas?
Do Top-level Tesla Employees Get Free Teslas?
No. Tesla does not give free Teslas to its employees. Giving vehicles to top-level employees was against the principle of equality postulated by the Tesla CEO.
Does Tesla Have a Flat Organizational Structure?
Tesla is distinguished by its practical organizational structure that depicts a lack of delegation.
Musk's preference to avoid delegation means the company embodies characteristics of a flat structure with a higher ratio of subordinates to managers.
In certain scenarios, Tesla may exhibit flexible or very little structure whatsoever.
How Are Tesla Employees Motivated and Rewarded?
Tesla motivates its employees by providing comprehensive medical coverage, 401 (k), stock discounts, grants, and more perks.
Other benefits include a confidential mental wellness program, full medical, dental, and vision coverage, and maternity and paternity leave.
Tesla employees are also motivated by infertility benefits, as well as assisted reproductive technology, financial assistance for unplanned hardships, generous paid time off, and flexible scheduling.
Other perks include a free full self-driving capability option package, discounted accessories, free shuttles, monthly carpool subsidies, free electric vehicle charging, and discounts on travel and cell phone plans.
Do Tesla Employees Get Stock?
Tesla offers stock options as a portion of the compensation packages for all employees, including sales and production staff.
Based on the survey from Electrek, new employees are given between $20,000 and $40,000 of restricted stocks vested more than three years, starting a year after their employment confirmation at Tesla.
Employees used to be offered performance-based equity bonuses, but it has been suspended.
Do Tesla Employees Get Holidays Off?
Tesla offers a liberal paid-time-off program for its employees. The female staff gets twelve weeks of maternity leave and male staff members are entitled to seven weeks of paternity leave.
Tesla employees also get five weeks of vacation annually and close their offices for ten holidays yearly.
These holidays include Easter, Thanksgiving, and Christmas seasons.
These are also paid holidays and Tesla uses this to motivate its workers. Unfortunately, there is no publicly available schedule for Tesla's annual paid holidays.
Based on reports on employment websites such as Indeed, these holidays are optional.
In some cases, some workers choose to work on these holidays to increase their wages instead of taking the day off.
How Many Employees Does Tesla Have?
Zippia utilized a database of 30 million profiles, and the entire number of staff at Tesla is around 99,290 employees.
At least 22% of Tesla employees are women, and 78% are men. A large percentage of the employees are white, and it stands around 52% while 24% of Tesla employees are Latino or Hispanic.
On the other hand, 11% of the employees at Tesla are from Asia. Find out whom Tesla hires.
Do Tesla Employees Get Discounts on Teslas?
Tesla is renowned for taking care of the workforce. The brand offers a challenging workplace for its staff members.
Its aim is to build a future of clean energy with sophisticated products and technology.
There are numerous benefits attached to being an employee of Tesla. These include discounts on their vehicles after spending six months at Tesla.
Other discounts also cover items such as phone cases, apparel, and other products.
Sources
What Holidays Do Tesla Employees Get Off | Cyber Back Pack
Was this article helpful?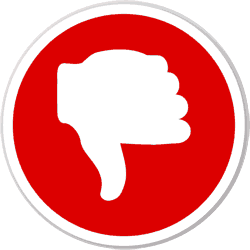 Did you find wrong information or was something missing?
We would love to hear your thoughts! (PS: We read ALL feedback)