Tesla is among the top 10 countries in the world by market value, so talent naturally gravitate towards the company.
Whether you want to be a part of the innovative team at Tesla or just want to earn a large salary and have the credentials for the job, it might interest you to know the type of people the company hires.
In this article, we answer 24 common questions about how to get jobs at Tesla.
Where Can You Find Available Tesla Job Posts?
You can find new job openings on the Tesla Careers page of the company's website.
You can also find Tesla job posts on reputable recruitment sites such as Glassdoor, Indeed, and tech-inclined job boards such as AngelList.
As a brand that is fast accelerating its transition into the design and production of solar panels, electric vehicles, energy storage systems, and other products that promote green energy, Tesla is committed to hiring qualified talents across the globe for any specific discipline.
Meanwhile, explore some interesting Tesla employee facts you must know.
Does Tesla Ever Hire From India?
You are not likely to get a job at Tesla if you're in India. Tesla usually recruits its employees from regions where it has a commercial presence, and the company doesn't have that in India.
For instance, most engineering roles are based in the United States, and candidates are usually picked from the United States.  
Does Tesla Ever Hire International Students?
Tesla has a Tesla Internship Program where international students can apply for internships throughout the year.
This program provides international students a lifetime opportunity to collaborate with creative minds at Tesla. 
If they impress during their internship, there is a higher chance that they will be hired.
Tesla has a reputation for giving equal opportunities to professionals irrespective of background, age, nationality, race, or gender. 
Does Tesla Ever hire mechanical engineers?
Tesla has a large number of mechanical engineers and continues to hire people from this background as it expands its operations. 
The role of mechanical engineers is to develop several Tesla vehicle components. For instance, these experts work on power transmission, chassis, and other crucial parts of the cars. 
Does Tesla Ever Hire Electrical Engineers?
Tesla hires electrical engineers. The responsibilities of the electrical engineers include the design and production of hardware, from specification, design, prototype, and reliability validation to mass manufacturing. 
They also work with the PCB layout and firmware engineering teams to design, confirm and create power converters. 
Does Tesla Ever Hire Civil Engineers?
Tesla hires civil engineers for several projects.
Besides building electric cars, the company's engineers play an important role in the design of its factories, testing grounds, and other facilities that require the expertise of civil engineers.
Does Tesla Ever Hire Computer Engineers?
Tesla hires computer engineers. Computer engineers help Tesla develop software, design vision technology for autonomous driving and perform other specialist functions in the company.
Does Tesla Ever Hire Industrial Engineers?
Tesla recruits industrial engineers whose duty is to design the material flow for Global Factory Design projects for energy products and electric vehicles. 
Does Tesla Hire Mechatronic Engineers?
Tesla also works with mechatronic engineers. The responsibility of these professionals is to determine the locations and mounting arrangements of ECUs and transducers.
These engineers play a major role in the design and manufacturing of Tesla's motors, battery management systems, robotics, and several other critical research and development efforts.
They also help develop structures with the CAE group to ensure the expected system performance. 
Does Tesla Ever Hire Environmental Engineers?
Tesla also recruits environmental engineers who assist in the planning for changes in physical facilities. They also evaluate the developing trends and changes in regulatory compliance laws, rules, and regulations. 
Does Tesla Ever Hire Software Engineers?
Tesla hires software engineers. These engineers help the company create proprietary software for a wide range of uses. Tesla has an ERP system called WRAP used for planning its product releases, procurement of materials, and car production. 
These engineers also create the software used in Tesla cars, over-the-air updates and other programmes.
They also develop the company's customer relationship management software, which is used to oversee client relationships.
Does Tesla Ever Hire Chemical Engineers?
Tesla employs chemical engineers, and these experts offer technical support to the production teams.
They also develop operating procedures, safety protocols, and maintenance plans for state-of-the-art chemical process equipment. 
They also support the operations teams in achieving material quality and production targets.
Does Tesla Ever Hire Physicists?
Tesla hires people with a physics background into many of its departments. Physicists can be recruited into the battery tech department of Tesla. 
They can also work in research and development, automation, propulsion systems and other critical units of the company.
Does Tesla Ever Hire Aerospace Engineers?
Tesla hires aerospace engineers. These engineers help the company develop aerodynamic concepts and evaluate and refine designs using specialised computer software.
They also help define, design, and execute wind tunnel, road and track test programs and analyse simulation results, among others.
Does Tesla Ever Hire Biomedical Engineers?
We couldn't find any information about whether Tesla hires biomedical engineers.
The company doesn't produce biomedical devices, so it doesn't require the expertise of these engineers.
Does Tesla Ever Hire Architects?
Tesla hires architects who help conceptualise and design its infrastructure. Architects for Tesla will also ensure the management of several construction projects through design, build, and qualification. 
Related: Are Tesla More Fun To Drive? (Than Similar Cars)
Does Tesla Ever Hire People Without a Degree?
It is better to check the job listings and see the requirements. You can still work at Tesla without a degree, as some jobs, such as factory roles, may not require a college education.
Elon Musk once said there is no need to have a college degree before working with Tesla. He said he looks forward to working with passionate individuals. 
Does Tesla Ever Hire Consultants?
Based on our knowledge, Tesla hardly hires consultants for their projects. 
Related: How Reliable Are Teslas Really? (We Checked)
Does Tesla Ever Hire Remote Workers?
Tesla doesn't have specific remote positions, but some employees are allowed to work remotely.
The company's policy toward remote work changes, so check the job listing of the position you want to apply for to know if it's remote or office based.
Does Tesla Ever Hire Part-Time Workers?
Tesla hires part-time employees. Note that part-time work at Tesla may be restricted to temporary positions.
Does Tesla Ever Hire Older Workers?
Tesla doesn't discriminate based on age for employment. However, you must be age 18 or older to work with Tesla. 
Related: Are Tesla Cars A Good Investment? (We Checked)
Does Tesla Ever Hire Veterans?
Tesla is a brand that respects veterans and has veterans on its payroll. Most of them are workers at the Tesla factory in Fremont. 
Does Tesla Ever Hire Misdemeanors?
Tesla hires misdemeanors. However, it would be best to make it known before they run a background check on your profile. 
Does Tesla ever hire felons?
Tesla hires those with certain felonies on their record. It is advisable to inform Tesla in writing to prevent a flag on the background check.
Tesla's decision to hire you will be determined by the class of your felony case. 
If you are qualified and passionate, you will be recruited by Tesla. Everyone has an equal opportunity at Tesla, irrespective of background, age, or race. 
Was this article helpful?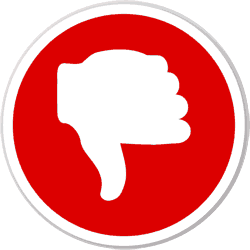 Did you find wrong information or was something missing?
We would love to hear your thoughts! (PS: We read ALL feedback)