Tesla is an innovative American manufacturing company that produces solar panels, clean energy products, and electric vehicles. 
Tesla is one of the most attractive tech employers for engineering graduates seeking employment opportunities in the United States. 
Over the years, the benefits and compensation packages have attracted and retained employees in the Tesla workforce. 
Based on a report from Statista, Tesla has employed over 100,000 highly skilled employees in their fields. Since 2010, the Tesla workforce has experienced exponential growth in terms of productivity. 
Tesla offers mouthwatering salaries and employee benefits to entice and retain top tech industry professionals. These are some of the unique perks that you will enjoy when you work with Tesla:
Salaries of the Employees
According to PayScale, the average annual salary for Tesla workers is $102,000. The wages of Tesla employees vary based on several factors, such as job description. 
For instance, the average annual salary of an engineering manager is $200,804, while the mechanical engineer's annual salary is around $131,836. 
Quality engineers also earn an average salary of $122,346 per year, and an operations manager's wages are $108,244 yearly. 
Data analysts are likely to earn an average annual salary of $103,944, and the average annual compensation of training coordinators is around $93,942. 
The average annual salary of a production supervisor at Tesla is around $93,553, and an equipment maintenance technician earns an average salary of $83,040 per annum.
Production associates at Tesla earn around $57,037 per year, and the salary of a service technician is approximately $78,995 annually. Software engineers at Tesla earn an annual salary of $115,661, and process engineers earn about $88,000 per year.
Tesla boasts a solid salary structure with attractive raises and bonuses.
As an employee of Tesla, you have access to sweet perks such as health insurance, life insurance, paid parental leave, retirement plans, wellness programs, and paid time off.
There are other Tesla employee facts you may want to know.
Health Insurance
One reason why most employees are with Tesla is health insurance, as Tesla offers comprehensive health insurance for all employees. 
Due to its broad options, the health insurance policy remains one of the most competitive policies in the automotive industry. 
The health benefits offer coverage for primary healthcare, medical supplies, hospital accommodation, prescription drugs, and ambulance fees. 
Interns and full-time employees are qualified for vision and dental insurance on their first day at work. The children and spouses of employees can access medical, dental, and vision health benefits. 
Life Insurance
Each employee who works on a full-time basis with Tesla gets primary life insurance benefits.
Beneficiaries of the policy get payment of a lump sum of the double amount of the deceased employee, up to $1,000,000.
Employees can buy extra life insurance benefits up to $2,000,000, but not higher than eight times their salaries. 
Paid Parental Leave
Tesla is a humane brand that believes in building bonds with your family. Employees are suitable to receive up to 16 weeks of paid family leave.
Male employees who just became fathers receive six weeks of paid time off, while new moms receive nine weeks. Tesla also provides parental leave benefits for adoptive and birth parents. 
Retirement and Financial Plans
Employees at Tesla have the chance to select from different financial plans to secure a beautiful future.
The workers can choose the conventional and Roth 401 (k) plans for the Tesla retirement benefits. 
They can benefit from the employee stock purchase program (ESPP) that gives employees a 15 percent discount on all Tesla stocks. 
Long-Term Disability Insurance
Tesla offers its employees long-term disability insurance benefits at no extra charges.
This means that Tesla will be responsible for paying two-thirds of the employee's monthly salary after they cannot work due to disability for up to 180 days. 
The insurance benefit is capped at $15,000 per month. 
Short-Term Disability Insurance
This short-term disability insurance is free for all Tesla employees.
You will receive up to 66.7 percent of your salary for at least six months. Workers of Tesla are likely to receive a weekly payment of $2,308 on the short-term disability insurance policy. 
Wellness Programs
It is no longer news that being an employee in the automotive industry may have some impacts on your health. Tesla understands that fact, and it is one reason why they introduced a wellness program.
Tesla employees have access to a low-cost membership to the fitness app "Gympass." This app provides live-streamed fitness classes and personal training sessions. 
Employees of Tesla also enjoy the privilege of using the gym facilities provided on site to keep fit. 
Paid Time Off
Tesla has a different time off policy for hourly and salaried employees. Most employees who earn salaries at Tesla have unrestricted PTO, but they need their manager's approval to get their time off. 
Training Programs
Irrespective of the Tesla location you work, you are required to attend regular training programs. 
One perk of working with Tesla is that the training program by Tesla ensures the improvement of communication skills among the workers. 
The training program provides the employees with the knowledge about handling modern technology. It also teaches them new tech skills and gives them the chance to develop in their professions. 
For instance, Tesla has a program, Tesla Start Program, an intensive, full-time program that prepares students for the chance to work in the automotive and manufacturing departments of Tesla for 16 weeks. 
The Tesla training programs are available for potential workers without work experience or relevant education. This program provides the participants with the skills required to work for Tesla or another automaker. 
Tesla Bonuses
According to PayScale, the average annual bonus at Tesla is around $8,858. Most Tesla workers receive annual dividends of $3,750 to $27,500. 
Based on the report of PayScale, senior software engineers receive the most significant chunks of the yearly bonuses. Production associates get the lowest bonuses each year.
Tesla also gives new employees signing bonuses to entice professionals in the industry. Most of the new employees interviewed by Comparably confirmed that they received a signing bonus from $1,000 to $5,000. 
In some cases, workers with a master's degree receive up to $10,000 in signing bonuses for joining Tesla. 
Tesla Employee Discount
Tesla employees are qualified to get up to 35 percent off on all Tesla Motors kits. It is important to note that there is no employee discount on cars. 
Other advantages of working with Tesla are as follows: 
Childcare Discount 

Business travel insurance

Stock market consultation services

Overtime compensation

Pet insurance 

Commuter stipends
Requirements to Work at Tesla
More individuals want to work at Tesla due to the incredible experience and perks the employees enjoy. 
Tesla's rich culture promotes productivity as employees are encouraged to give their best output. 
To work at Tesla, you must have technical skills, a thorough understanding of Tesla products, a passion for solving problems, and innovation. 
Engineering positions are the most common jobs at Tesla, and it is noteworthy that Tesla pays more for other specialists. If you are a service technician, production associate, or data analyst, you can have a career with Tesla. 
Working with Tesla offers you an incredible chance to put your efforts into producing clean energy products and electric cars. You also have the opportunity to learn new technology, receive paid time off, and collaborate with a team of experts. 
Eligibility for Tesla benefits 
Most full-time Tesla employees are qualified for most benefits from the Tesla management. On the other hand, part-time workers are eligible for some work benefits. 
Employees need to work for a specific period, typically several months, before they can enjoy parental leave benefits. Tesla follows the federal laws in each state and country regarding employee perks and benefits. 
Why Work With Tesla: Advantages
Tesla employees enjoy a fast-paced work atmosphere. They tend to move through projects quickly. 
You will have access to work with talented team members. Employees at Tesla are intelligent, supportive, and ready to help. 
It is good to work in a company that promotes green technology that ensures the reduction of fossil fuel consumption.
The safety of the environment is the goal of the Tesla brand, and working in the company offers you a chance to be a part of the green initiative. 
Was this article helpful?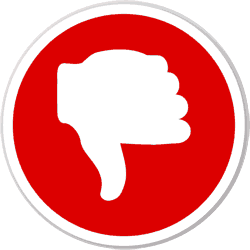 Did you find wrong information or was something missing?
We would love to hear your thoughts! (PS: We read ALL feedback)