Safety is of the utmost importance when purchasing a new vehicle, especially if you are a parent of a young child. To ensure your children are as safe as possible, you must look for a car with the child seat anchoring connectors you require.
But that doesn't mean you need to sacrifice aesthetics.
Since the early 2000s, ISOFIX has been a standard on new sporty cars and offers easy-to-use points that enable you to keep your children safe while arriving in style.
1. Tesla Model S
The Tesla Model S may seem like an odd choice for parents looking for a vehicle that can accommodate three child seats in a row, but it's a pleasant one.
In addition to having three ISOFIX latches across the back seats that come standard with every model, owners benefit from a luxury drive, including:
Sophisticated interior
Exceptional performance
Environmental and economic perks of owning an electric vehicle
Given that the middle back-row seating is less spacious than the ones on the left and right think twice before purchasing a third child seat for the center.
Nonetheless, the ISOFIX points are quick and straightforward to access.
The Model S also features two trunks, one in the back and one in the front, where an engine would typically be – highlighting the vehicle's remarkably functional design in providing suitable storage for your children's seat when unused.
Therefore, the Tesla Model S is one of the more functional yet sporty vehicles available today. But this car isn't just practical – it's also fast.
Thanks to an all-electric drivetrain, operating expenses aren't too high either.
The Tesla Model S is undoubtedly an excellent opportunity to integrate into the next generation of vehicles while still being able to keep your children safe.
If you're keen on Teslas, the Model 3 also includes ISOFIX. Though a sporty car, this is certainly family-oriented in design.
2. Audi Q5
Even though it's considered a compact SUV, the Audi Q5 is another sporty-looking car geared toward performance and equipped with many ISOFIX child seat mounting points.
Two of the three ISOFIX connectors are on the back row's outer chairs.
Owners will have no trouble attaching their child seats to the ISOFIX points and should be able to get them in and out of the car with little difficulty due to its spacious interior and wide door openings.
The ISOFIX fastening points in the back can only accommodate two child seats because the Audi Q5 has one row of rear seats (as opposed to other SUVs with two).
On the other hand, if you require three child seats simultaneously, you can fasten one to the third ISOFIX point on the front passenger side.
The three ISOFIX points are available on the 1st (2008 – 2017) and 2nd (2017 – present) generation models.
But that's not all – if safety is your concern, you and your family will be glad to hear the Audi Q5 is one of the safest vehicles on the road.
Vehicles are subjected to extensive testing by the Insurance Institute for Highway Safety to determine their safety. From these tests, the 2022 Audi Q5 receives the highest rating possible.
The Q5 has gained top marks for roof strength, the seats and head restraints, and the front, driver's side, and passenger's side crash testing.
While there are many practical elements throughout the elegant and comfy interior, the Audi Q5 is undoubtedly among the top cars on this list to provide safety and comfort to your children.
If you're in the market for an Audi, take a look at our article about Audi cars with the most recalls.
3. Buick Regal / Vauxhall Insignia Grand Sport
The Buick Regal, or Insignia Grand Sport from Vauxhall (UK), has enjoyed tremendous success throughout its existence because of its exceptional value for money, performance, and enjoyable driving experience.
It's also incredibly roomy, featuring a large trunk for a family station wagon and lots of space inside for you and your kids, which is helpful if you're moving a family back and forth.
We have a list of notable years for Buick Regal (best and worst).
If you have younger children, you can put your mind at ease with three ISOFIX points for each seat along the back row.
There are also other safety precautions to ease your worries.
Along with receiving a perfect five-star safety rating in its crash tests, the Buick Regal/Vauxhall Insignia Grand Sport is equipped with automatic emergency braking as a standard feature.
This vehicle offers something for everyone because it is supplied with various specifications and a selection of different engines.
It's important to note that it doesn't matter what spec you choose in terms of ISOFIX points – each specification comes with three connections for your child's seat.
4. Mazda 6
The Mazda 6 has a stunning design that goes above and beyond being visually appealing.
A quick throttle reaction and the audible noise this vehicle makes would undoubtedly appeal to drivers who enjoy a sporty ride. Most owners should have satisfactory performance.
The sporty saloon shape of the Mazda 6 is also excellent for passengers.
Wide door dimensions simplify entering and exiting the vehicle, which is a blessing when a child seat needs to be installed.
While the Mazda 6's elegant exterior and sloping roofline don't suggest that it can hold three child seats in the back, the design of the rear seats has shown that it can.
Three child seats can be installed on all trim levels quickly and safely thanks to the vehicle's three ISOFIX points.
Comparing the Mazda 6 to other less sporty-looking rivals that can only fit two child seats, our research shows that it is far superior.
5. 2022 Audi A3
The 2022 Audi A3 has a stylish, authoritative stance, and for improved economy and power delivery, the turbocharged engine has been modified using mild hybrid electric vehicle technologies.
If you're looking for more sporty features, the Black Optic Sport option upgrades the Audi A3 with the following:
Sports suspensions
Wider 18-inch wheels
A commanding black grill.
Enough about performance, though.
Regarding safety for your child, the 2022 Audi A3 features three ISOFIX points.
Even the sportier model is compatible with ISOFIX technology. However, this is generally the case throughout all Audi vehicles.
When utilizing ISOFIX in the Audi A3, you don't need to stress about space by attempting to fit three car seats in the rear – two connections are on the outside back seats, and the third is on the front passenger seat.
Besides safety for your children, performance is one of the greatest joys of owning this vehicle.
Additionally, because it's an Audi, you'll enjoy a comfy ride and all the newest technology.
How Do I Know if My Car Has ISOFIX?
Having been installed in most car models launched since the early 2000s, ISOFIX is the name of a standard for installing child car seats.
It's a system that allows parents to buy car seats compatible with their vehicles, so they can more easily transfer a car seat from one vehicle to another.
The simplest way to determine whether your car has ISOFIX connections is to search for labeling between the base and rear of your car seats. Alternatively, consult your vehicle's manual or call your local dealer.
Ultimately, ISOFIX was designed to make installing and removing a child seat easier, so you don't have to struggle with the vehicle's seat straps. It's also safer than using seatbelts.
Final Thoughts
ISOFIX is a type of child seat installation that is becoming increasingly popular in the United States, as this article reflects.
As such, when purchasing a new car, double-check if it's compatible with this technology.
The vehicles mentioned in this list are a great place to start – they offer multiple ISOFIX points that will keep your child safe for many future road trips.
Sources
Best cars with three Isofix points (2022)
Cars with 3 or more ISOFIX points
Cars That Fit 3 Car Seats
Was this article helpful?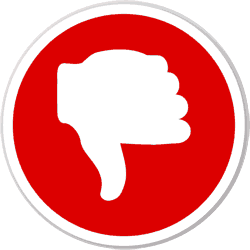 Did you find wrong information or was something missing?
We would love to hear your thoughts! (PS: We read ALL feedback)