The Gold Wing is a series of touring motorcycles manufactured by Honda; it's been one of the most recognized baggers in the moto market since its release in 1974.
The Gold Wing features a shaft drive and a flat engine, and as far as special features go, Honda wrote the book on bikes with bells and whistles on this model.
Still, no bike is perfect, and there are bound to be a few complaints about a bike with such a wide audience as the Gold Wing.
So, let's fly right into the most common issues customers have encountered with their Honda Gold Wing.
1. Honda Gold Wing's Infamous "Ghost Clutch"
This first section is strictly a matter of taste. But while some love it, we have encountered Honda Gold Wing riders who dislike the notorious "Ghost Clutch" inherent in the motorcycle's DCT.
The top-level Gold Wing comes with a DCT or a Dual-Clutch Transmission.
Because operating a transmission with two clutches is too sophisticated to do by hand-foot combo like most bikes, the DCT is computer-operated.
Many riders complain about how they can't help but reach for the clutch while riding. And reaching for a clutch lever that isn't there leaves some riders disheartened to the point that they're removed from the riding experience.
 Many of the owners of the DCT-equipped Gold Wing are fascinated, though, with how the DTC intuitively shifts at the same time that they reach for the lever.
Others have taken issue with the DCT transmission during deceleration to a complete stop, complaining that the decel can be clunky.
For some riders, an automatic shift removes the fun out of mastering stops and starts without weaving, and the DCT takes that charm away from them.
Another complaint about the DCT is that, while close maneuvering, a softer touch on the throttle is needed to keep the bike from accelerating further than intended.
Honda has tried to address this problem by introducing a "creep " gear that employs the starter motor used in the "reverse" gear to inch forward very slowly with a push control button on the left handlebar.
Of course, like any computerized function, the DCT takes some getting used to.
For riders transitioning to the Gold Wing from a history of riding bikes with more traditionally operated clutch controls, here are a few troubleshooting tips to consider if your DCT doesn't seem to be shifting like normal: 
Be sure you released the emergency brake.
Ensure you haven't unintentionally hit the manual button.
Should you suspect the DCT isn't operating precisely, goes into Sport mode, and returns to touring mode after a minute or two, tour and see if it resolves the problem.
Please also read our article about 6 most common problems with Yamaha Tricity 155.
2. Notorious Sticky Handlebar Switches
This is a straightforward issue with a simple fix. Still, it is a rather widespread complaint, so we figured we'd include it for new and prospective Gold Wing riders alike to clarify any alarm upon encountering these issues for the first time.
On many Gold Wing models, there are push-on/push-off buttons on the handlebars that use the rider's input to manage features like cruise control, hazard lights, and the audio mute.
The shaft connecting the buttons to the inner switches is greased inside. This grease picks up dust and dirt over time until its lubricating power is hindered by the debris, turning it into more of an adhesive than a lubricant.
The button will press in to turn on just fine, but the problem occurs upon pressing it again to flick the function back off.
What happened is the tiny spring inside the switch is not powerful enough to release the button after getting stuck by the contaminated, glue-like lubricant—once on, Gold Wing owners can't turn the function off.
The straightforward solution is an electrical contact cleaner; use a quick-drying contact cleaner to avoid leaving a residue behind.
While some riders swear by WD-40, others have found that the oily lubricant attracts dust and dirt, meaning that the switches will begin sticking all over again in due time. 
Here is how to release your stuck handlebar switches with an electrical cleaner: 
Do the audio mute switch first; it requires no disassembly. Inject the electronic cleaner straw into the right side of the tuning switch, push until you sense the resistance of the switch inside, and spray with a 2-second discharge. If the switch is already stuck, wiggle it in and out until it's freed. It may take a few rounds of this to release the switch.
Lubing up the hazard light switch requires dismantling the left grip. There are two screws on the bottom; remove them. Now separate the top from the bottom until you can access the bottom of the switch's top half. Insert the straw and lubricate it the same way.
The cruise control switch on the right-handgrip has two screws on the bottom that must first be removed, but the switch mechanism is much more exposed and easily treated. Fasten the halves back together and screw the screws back in place.
More than a few Gold Wing riders have added this to their annual maintenance list. So, if you're interested in avoiding handlebar switch impediment down the road, get some electrical contact cleaner and get cracking.
NOTE: Be wary; if you spray too much lubricant, it can pool inside your buttons. Even though most of the formulas are quick-drying, the drying process requires some air.
Make sure to also read our article about the 5 most common problems with Yamaha XV1600 Roadstar.
3. Blocked Secondary Master Cylinder (Solved via Recall)
Here's one that plagued a huge number of Gold Wing models for most of the 200os.
If brake maintenance on your Gold Wing is less than regular, the check valve opening of the secondary master cylinder could become obstructed by brake fluid sediments.
Once the pressure rises in the cylinder, and upon pressing the brake lever, the jammed check valve orifice may limit that pressure from clearing when the lever is released, triggering a brake drag.
Honda announced that the concerned motorcycles might experience unforeseen braking/brake dragging, increasing the risk of a crash.
Riding on a dragging brake generates friction and causes a high levels of heat, which can warp rotors, damage brake pads, and maybe worse.
Honda advised customers to contact their local Honda dealership to check their VINs and, if their bike is listed as a potentially affected motorcycle, schedule a repair.
The Honda mechanic will replace the secondary master cylinder at no cost with a modified secondary master cylinder equipped with an upgraded check valve.
The dealership will also replace the rear master cylinder, flush the present brake fluid, and replace it with fresh component.
Affected models include the 2001-2010 and 2012-2015 model year GL1800 series and 2001-2005 GL1800A and 2013-2015 GL1800B.
Also check out our article about 3 most common problems with Yamaha Bolt.
4. Potentially Cracked Frame (Solved via Recall)
This is a big issue to keep in mind if you're in the market or currently own a Gold Wing manufactured in the early 2000s.
In 2003, American Honda administered a safety recall on 2002 and 2003 GL1800/A Gold Wing bikes in response to complaints about cracking frames.
Honda stated that some Gold WIngs manufactured in that year had lower cross member frame welds that do not meet their specifications.
Under certain conditions, some of the existing unreinforced welds were cracking and failing, so Honda prompted its dealer mechanics to add extra TIG welding to the frame where the lower cross arm joins the side.
Honda pulled any affected GL1800/A off the sales floor until the dealership had performed the required repairs, pressing all departments in every Honda dealership (Parts, Sales, and Service) to familiarize themselves with this situation. 
Honda took this very seriously.
Since the services of a skilled and adequate welder were required to perform TIG welding on aluminum, mechanics were required to confirm their welding qualifications.
If none of the mechanics had the welding credentials required, the dealership was encouraged to find a qualified welder, and offered assistance locating such professionals if need be.
Honda sent a kit containing all the required items to support the welder providing the additional welds for the recall. If the dealership had sold any GL1800/A recently, they would submit the warranty registration information.
This recall affected the 2002/2003 GL1800/A's included in a specific VIN range.
So, if you're in the market for a Honda Gold Wing that fits that bill, get the VIN and contact your local Honda dealership to see if your bike qualifies for an upgrade, and, if so, whether it already had its welds enhanced.
General Pros and Cons for Honda Gold Wing
Here are some of the advantages and disadvantages of the Honda Gold Wing motorcycle:
Pros
Despite these few complaints about the Honda Gold Wing, this iconic touring bike that wrote the book on comfortable riding garners overwhelmingly positive responses. 
The Gold Wing's reliability is legendary; it's not uncommon to see Gold Wings on the road that have not only passed the 100k or even the 200k mile mark but are also still running like brand new.
Traveling on a Gold Wing is often described as luxury touring by its riders and owners.
Its riding position, massive luggage capabilities, and powerful, one-of-a-kind engine, with all kinds of special features, makes the Honda Gold Wing one of the most rock-solid choices for a cross-country rider of any demographic. 
Cons
Honda Gold Wing's Infamous "Ghost Clutch"
Notorious Sticky Handlebar Switches
Blocked Secondary Master Cylinder (Solved via Recall)
Potentially Cracked Frame (Solved via Recall)
What Do The Reviews Say?
"And that engine. Very smooth, very happy to effortlessly motor along at 1,500 rpm, it gets pretty animal when you let the revs rise. Overall recorded fuel economy during testing was 40.8 mpg. With the fuel tank's 5.6-gallon capacity leads to a 229-mile range to empty.
Add in superb cruise control, keyless ignition and bag-unlocking, the electrically adjustable windscreen, auto-canceling turn signals (which can be made manual in the menu) and it is a very easygoing motorcycle to live with for commuting or touring on a day-to-day basis."
Source: cycleworld.com
What's the Resale Value of a Honda Gold Wing
| | | |
| --- | --- | --- |
| Year | Mileage | Price |
| 2016 | 1,659 | $16,999 |
| 2008 | 75,900 | $8,100 |
| 2006 | 34,620 | $8,295 |
| 2021 (New) | New | $23,500-$21,000 |
Sources
https://www.cycleworld.com/story/motorcycle-reviews/2020-honda-gold-wing-tour-dct-test-review/
Was this article helpful?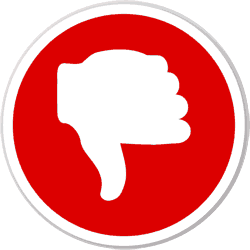 Did you find wrong information or was something missing?
We would love to hear your thoughts! (PS: We read ALL feedback)
ⓘ  The information in this article is based on data from National Highway Traffic Safety Administration (NHTSA) recall reports, consumer complaints submitted to the NHTSA, reliability ratings from J.D. Power, auto review and rating sites such as Edmunds, specialist forums, etc. We analyzed this data to provide insights into the best and worst years for these vehicle models.
---