Apple CarPlay is now the next generation of technology when it comes to car infotainment systems. Having this feature in a sports car means you'll be going faster and have more entertainment options.
Apple CarPlay is not a relatively new technology in the car industry and will not be included in many cars. This means that even fewer sports car manufacturers will include it as a standard feature.
In this article, we're looking at some sports cars that come with Apple CarPlay as a standard feature. Meanwhile, don't forget to explore the best SUVs with Apple CarPlay.
Let's begin.
1. Audi R8
The Audi R8 is one of the most sought-after sports cars from the German automaker and has been for years. This model comes with Apple CarPlay as a standard feature embedded into the infotainment system.
It will let you access all your apps from your iPhone directly from the car's infotainment system. People like to use iTunes, Google Maps, and even Spotify from the R8's touchscreen display.
For CarPlay to sync with the R8, you will need an iPhone 5 or newer to use it. Another requirement is that your iPhone smartphone must be running iOS 7.1 or newer software.
The R8 is also one of the most comfortable cars to ride in, especially for long-distance drives. This is that German excellence that you can also find in the likes of BMW and Mercedez.
For luxury cars like the R8, it just makes sense for it to have wireless Apple CarPlay. A car of this magnitude should also have the latest technology to go along with it.
Another factor people love about the infotainment system in the Audi R8 is that it is really simple to follow. You'll have no trouble following the on-screen instructions to connect your phone to the car.
Unfortunately, the 2017 model of the Audi R8 did not have Apple CarPlay support, and owners had to find workarounds. Owners also complained that the earlier version of CarPlay did not look modern in the R8 and was sometimes clunky.
Regardless, the latest models of the Audi R8 have come a long way to integrate CarPlay in the car's factory infotainment system. It is now very responsive and has additional features.
If you love driving long distance in a sports car, it'll interest you to know that the RM is one of the popular sport cars with cooled seats.
2. Nissan GT-R
Wireless Apple CarPlay was introduced back in 2016 for the Nissan GT-R model. This was one of the few sports cars to introduce Apple CarPlay in their systems.
Nissan has always provided their customers with some of the best infotainment technologies in the industry. It is no surprise that they include CarPlay in almost all of their newer models.
CarPlay was also voted one of the best in-car integration technologies for most vehicles. It works quite well with the factory-fitted infotainment system and does not slow it down.
It is important to note that some older GT-R models only accepted wired CarPlay. You had to have a cable to connect your phone and Apple CarPlay.
Newer models of the GT-R do not need a cable and will connect the smartphone via Bluetooth. You can then carry your phone with you and the connection will be re-established once it is close enough.
Nissan keeps developing their infotainment systems and rolling out updates. These software updates make the infotainment system faster and give it more features.
For example, you might have CarPlay access but without screen mirroring. A software update can enable screen mirroring without any additional hardware needed.
Cars like the Nissan GT-R are very fast and you don't want to take your eyes off the road for too long. This is where features like voice commands and hands-free calling from Apple Carplay come in handy.
Using your voice to control certain functions is not only safer, but it can also be convenient.
Thanks to its decent pricing, compact size and easy-to-handle driving, the GT-R will make an excellent sport car for girls.
3. BMW Z4
Older BMW Z4 models from 2016 to 2018 did not include Apple CarPlay. The 2022 model includes the feature in all its trims within the 10.25-inch infotainment screen.
BMW Z4 2019 model only included CarPlay in the premium trims. The lower trims did not include the feature, as it was a relatively new addition to the auto industry.
Even though the in-built infotainment system has great features like navigation, people still prefer using their smartphone apps. With CarPlay connected, you'll be able to sync apps such as Google Maps and Waze.
It's also a great way to use your iPhone's voice command system to control some functions of the car. Using voice command systems like Apple's Siri can also help drivers focus more on their driving and reduce accidents.
The driving experience in a BMW has always been luxurious and the Z4 now introduces even more speed.
Long drives are excellent with a comfortable interior and in-car infotainment system.
BMW sports cars also come with the company's iconic iDrive infotainment system. When you couple it with Apple CarPlay, you then have a whole entertainment suite.
4. Volkswagen Golf GTI
Owners of the VW Golf GTI will now be pleased to know that it supports wireless Apple CarPlay as a standard feature. Older models could only connect to CarPlay with a cable attached to phones.
The 8th generation of the VW Golf GTI is a great redesign from the German company. Not only is it packed full of features for its price, but it is also quite affordable.
Owners of this model are satisfied with the performance of the Apple CarPlay in the VW factory system. The infotainment system responds well to commands and your iPhone connects quite quickly.
For those who struggle with setting up CarPlay, they can just bring along their charging cable and connect it to the car. This is an alternative way of connecting to CarPlay if you can't set up the Bluetooth connection.
If you can't connect to CarPlay, you'll have to check your cable or the Bluetooth connection. It could also be a software glitch with the car, or your VW model is not compatible.
For those that have older models of the VW Golf GTI, they can opt for aftermarket setups. These can be quite expensive to install but they will give older cars access to new infotainment system features.
VW is now working on getting its infotainment systems to work really well when receiving software updates. This comes after several owners complained about the lack of regular software updates.
If you're a new driver and want to experience the thrill of performance cars, the Golf GTI will make a good sports car for beginner drivers.
5. Toyota Supra
A Toyota Supra is a marvelous sports car that comes with all the latest bells and whistles together with excellent performance. The 2022 version gets an 8.8-Inch touchscreen along with wireless Apple CarPlay compatibility.
The surprising announcement from Toyota was that all the features you'd expect in a premium trim are included in lower trims.
The integrated navigation system by Toyota was also given an overhaul and is now very user-friendly. However, people still prefer to use their iPhone apps for navigation and other features.
Toyota Supra and some other models use BMW's version of the iDrive infotainment system. Unfortunately, Apple CarPlay will eventually be subscription based in the coming software updates.
Some older models of the Supra did not get Apple CarPlay as a standard feature. The feature was then enabled as a software update.
It is important to note that even though a software update can enable CarPlay in an older car, it might be limited. This is mainly because the software does not necessarily have the hardware to support it.
Owners of the Supra also noticed that a wired connection worked much better than the wireless version. This might be because of a glitch in the car's software, but it makes the touchscreen sluggish.
Models that come directly from the factory with Apple CarPlay support have fewer problems than ones that received the feature with updates. The CarPlay is thoroughly tested for glitches to make sure that it is smooth and responsive.
Another issue with some Toyota Supras is that the infotainment system gets slow when the car is hot. This might be due to some wiring or the dashboard unit not being properly insulated.
One of the most loved features of Apple CarPlay is the ability to use smartphone mirroring. The touchscreen will show everything that you can see on your phone.
Screen mirroring is not available on all Supra models but can be made available with a software update in the future.
Was this article helpful?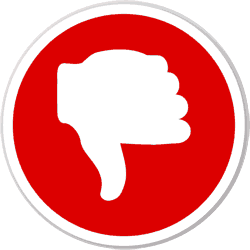 Did you find wrong information or was something missing?
We would love to hear your thoughts! (PS: We read ALL feedback)