Apple CarPlay is a driver-friendly infotainment feature that enables drivers to connect their iPhones and gain access to several apps on their devices.
It also has voice control that enables the drivers to dictate their text messages, play music, make phone calls, send emails, and perform other tasks.
Apple CarPlay's popularity has recently increased among new buyers, so it's almost a must-have among young drivers.
Let's look at some SUVs with Apple CarPlay based on size.
Sub-compact SUVs With Apple CarPlay
Here are some sub-compact SUVs equipped with Apple CarPlay. This shows that automakers equip even affordable vehicles with the feature today.
You should also check out some electric cars with Apple CarPlay.
1. Kia Soul
If you are searching for an SUV at a reasonable price and on a tight budget, you can get the 2023 Kia Soul for just $21,000.
The Korean auto manufacturer delivers as the Soul comes with standard features. They include forward automatic emergency braking, lane-keep assist, and of course, Apple CarPlay.
The 2023 Kia Soul has ample space for passengers and cargo. The convenient ride with agile handling will awe you.
Interestingly, the 2023 Kia Soul offers consumers a lengthy 10-year or 100,000-mile warranty, whichever comes first.
An all-wheel drive option is unavailable. You may also have to cope with sluggish movement on the highway when you own this SUV.
2. 2023 Honda HR-V
If you want an affordable and reasonably priced SUV for commuting, the 2023 Honda HR-V is an excellent vehicle to consider.
It has a premium cabin with comfortable first and second-row seats, an ample cargo area, and a user-friendly infotainment system.
With the 2023 Honda HR-V, you can enjoy a fairly pleasant ride, irrespective of the road terrain. Notably, it has attractive features such as adaptive cruise control and Apple CarPlay.
The problem with this exquisite SUV is that its four-cylinder engine has limited speed in an emergency. However, you'd get a reasonably outstanding performance in other areas.
The new Honda HR-V model is an improved SUV that beats its predecessor and performs better.
Compact SUVs With Apple CarPlay
There are a lot of similarities between compact and sub-compact SUVs. However, we're really only interested in one; Apple CarPlay.
On that note, check out some popular sports cars with Apple CarPlay.
3. Audi Q5
The Audi Q5 is a famous vehicle with Apple CarPlay. In recent times, it has further proven itself as an SUV that offers real value for the money.
Here are the best and worst years for Audi Q5.
It also offers a spacious and well-designed cabin, so you're assured of a pleasant experience on long journeys.
These additional factors make the Audi Q5 a smart choice if you want an SUV with Apple CarPlay.
The Q5 further comes standard with driver and passenger airbags, fog lights, and alloy wheels.
The 2023 Audi Q5 boasts a 12.3-inch digital gauge cluster, satellite radio, a surround-view parking camera system, and a heated steering wheel. No doubt, the Q5 offers enough convenience for drivers.
4. Nissan Rogue
The Nissan Rogue is an impressive compact SUV with lively handling because Nissan made its suspension for a smooth ride. This Japanese SUV has the plushest seats and ample space for passengers to sit conveniently.
The 2023 Nissan Rogue has an edge over several other compact SUVs. Notably, it offers features like Amazon Alexa voice assistant and wireless Apple CarPlay smartphone connectivity.
This compact SUV includes the NissanConnect 8-inch touchscreen display, the Nissan Safety Shield 360, and 17-inch aluminum alloy wheels.
Unfortunately, the Rogue is not as sporty as you think, but Nissan consoled us with its balanced driving dynamics.
The platinum model has a 12.3-inch reconfigurable digital gauge cluster, a wireless smartphone charging pad, and a large 10.8-inch head-up display.
You will love the Nissan Rogue's safety features, which include:
Adaptive cruise control with semi-autonomous driving mode
Standard automated emergency braking with pedestrian detection
Standard blind-spot monitoring with rear cross-traffic alert
Mid-Size SUVs With Apple CarPlay
Mid-size SUVs are the go-to class for all kinds of standard and fancy features. It doesn't take much effort to find vehicles in this segment with Apple CarPlay.
These are some we've explored. However, you should also check out some popular cars without Apple CarPlay.
5. 2022 Porsche Macan
The 2022 Porsche Macan features an improved front and rear facade, newly designed side blades, and a new rear diffuser.
Standard features include wireless Apple CarPlay, lane departure warning, rear park assist with a rearview camera, and so on.
Other features are LED headlights with Porsche Dynamic Light System and a seven-speed dual-clutch automatic transmission.
It has a standard 2.0-liter four-cylinder engine with a 13-horsepower increase to 261 hp. hence, this Macan is a mid-size SUV that does not compromise on driving performance or style.
It's an exquisite SUV base model available at a starting price of $54,900 and can accommodate five people comfortably and make their journey memorable.
The features on the Porsche Macan are user-friendly and designed to make your ride a smooth one.
6. Volvo XC90
If you want a luxury SUV with incredible power, the Volvo XC90 is the real deal.
It has ample space for passengers and cargo and is loaded with the most recent technology, such as Apple CarPlay.
If you want a smooth ride, the Volvo XC90 gives you that royalty feeling. The spacious and luxurious cabin is another excellent feature that enthusiasts will love.
The 2022 Volvo XC90 is a beautiful luxury SUV with an elegant cabin that can accommodate up to seven passengers.
It also has a spacious cabin, and a turbocharged engine lineup with good gas mileage.
On the Volvo XC90, you will find features such as a head-up display, blind spot information system, air purifier, and driver assistance technology.
7. Nissan Murano
The Nissan Murano would suit you if you desire a big SUV but have a limited budget. You are assured of a spacious interior with heated seats in the Murano.
The 2022 Nissan Murano is equipped with a 260 hp 3.5-L engine and delivers an exciting experience.
You can enjoy features such as rear-cross traffic alerts, lane departure warnings, and Apple CarPlay. All of these qualities allow you to enjoy a pleasant and memorable ride.
Full-Size SUVs With Apple CarPlay
Finally, these are the most giant SUVs with Apple CarPlay. However, not everyone uses an iPhone, so many popular cars also offer Android Auto.
Anyway, let's get back to our list.
8. Jeep Grand Cherokee
Jeep Grand Cherokee is one of the sport utility vehicles in high demand in the market, and it has Apple CarPlay.
Individuals with a taste for class and high-tech find this SUV attractive; it has a 7-inch touchscreen that makes navigation easier.
With the Grand Cherokee, your driving information is just a touch away. Every driver is assured of a pleasant experience while driving it.
These incredible features make people fall in love with it. Its powerful engine enables faster movement on highways.
The presence of premium audio in this SUV ensures you enjoy the full potential of the Apple CarPlay.
9. Nissan Armada
A functional 400-horsepower 5.6-liter V8 engine powers this full-size SUV. It can also tow weights as heavy as 8,500 pounds and comes standard with a new 12.3-inch screen.
The Armada provides you with Apple CarPlay and Android Auto and lets you set up your Wi-Fi hotspot.
Its S trim comes at a base price of $50,745, and you'll love the safety features of the 2022 model. They include driver attention alerts, blind-spot warnings, forward-collision warnings, and adaptive cruise control.
The cargo space behind the second row is 49 cubic feet and 16 cubic feet behind the third row.
This SUV further comes with a seven-speed automatic transmission.
Final Thoughts
While Apple CarPlay isn't standard on some cars yet, we believe it's only a matter of time before most automakers deem it necessary.
This is because once you use a vehicle with Apple CarPlay, it becomes a requirement for you when choosing your next car. The same applies to drivers who've used cars with Android Auto.
Sources
What SUVs Have Apple CarPlay | VEHQ
Every 2022 Full-Size SUV Ranked from Worst to Best | Car and Driver
Was this article helpful?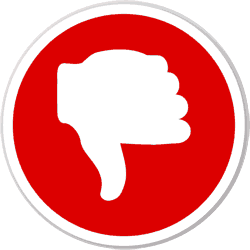 Did you find wrong information or was something missing?
We would love to hear your thoughts! (PS: We read ALL feedback)