While we often associate sports cars with men, there are sports cars that women can get and enjoy.
Like men, many women love the thrill of driving sport cars.
However, they may find it difficult to get one that suits their choice, because women have peculiar designs, colors and handling expectations when shopping for sports cars.
Whether you are a man trying to get one for a girl in your life, or you are a girl looking for a sports car that suits your taste, check out these performance cars we curated specifically for women. 
1. 2021 Acura NSX
Acura built the NSX to captivate attention and offer high performance.
The 2021 Acura NSX is a single model you can customize to your liking. This sports car offers 11 original exterior paint colors buyers can choose from. Some of these colors will suit a girl's taste.
The car offers a standard paint option of 130R White, Curva Red, and Berlina Black. However, you can upgrade to more color options.
Of these colors, we believe included are some outstanding paints that will suit the taste of most girls. They include Indy Yellow pearl and Long Beach Blue Pearl, Thermal Orange Metallic, Valencia Red Pearl, and Nouvelle Blue Pearl.
Though these colors might not be as bright as most girls will expect, they are still brilliant and unique enough to satisfy your girlie tastes. However, note that you won't get the common girlie color options you are expecting from the NSX exterior.
Also, the 2021 Acura NSX proves easy to drive with its hybrid power train and 573 horsepower. This gives the car the ability to drive in EV mode for a short distance. To drive the car, all drivers need to do is to press the start button and push the drive button and the car will move.
The car offers four driving modes. They include Sport, Quiet, Track, and Sport Plus. In the Quiet and Sport modes, the steering is accurate and light to touch.
While the electric power is in the Track and Sport Plus modes, the electric power steering system adjusts the weight more precisely.
Regardless of the mode you are in, be sure to enjoy a smart response to any input you give when driving. Another interesting thing about NSX is that it proves to be a beast on the road. It also possesses a lovely, powerful and attractive design girls will love.
Overall, Acura NSX is a good option for girls looking for sports cars that suit their needs in performance, looks, and colors.
Please also read our article about common issues with older model Acura NSX vehicles.
2. 2022 Ford Mustang
The 2022 Ford Mustang is fast and fun to drive, like most sports cars. It possesses a powerful engine, comfortable front seats, and an appealing design.
You will also get advanced automobile technology and updated styling that gives it a decent look.
Girls will love the 2022 Ford Mustang for its engaging handling that makes driving very easy. It steers into corners with no effort.
The steering offers a great feel and has an excellent response to input. It is light when driving at a low speed and manages the weight well as the speed increases.
The brake pedals may feel a little firm but perform excellently at any speed. The gas pedal also gives a premium performance with effortless input.
For the color options, Ford Mustang offers unique colors such as Grabber Blue Metallic, Atlas Blue, Rapid Red Metallic, Race Red, Mischievous Purple. Oil Slick Blue-Purple, Cyber Orange Metallic, Brittany Blue, and Eruption Green.
These colors offer girls enough options to choose lovely and interesting colors of their choice. There are plain colors to choose from for girls that are not particular about hues.
Please also read our article about sports cars with cooled seats.
3. 2022 Mazda MX-5 Miata
Mazda has designed the affordable 2022 Mazda Miata with a human-centric philosophy that gets you attached to the car when you are behind its wheels.
According to Mazda, it has produced the MX-5 Miata so drivers feel the car is a part of them.
Not only is the car fun to drive, but it also proves engaging when driving. Driving it beyond the limit poses no problem, as the car maintains its lightness, preciseness, flexibility, and responsiveness to input.
Just like Mazda mentioned, driving Mazda MX-5 Miata makes you feel like Mazda built the car into a part of you.
However, you might have a problem with the noise the car produces when driving at a high speed. Also, rides may not be smooth when passing on bumps.
For the exterior colors, girls can choose from the Soul Red Crystal Metallic or the Deep Crystal Blue Mica. You can also choose from plain colors like Machine Gray Metallic, Jet Black Mica, and others.
The car will suit modern lady drivers with its impressive performance and outstanding handling.
4. 2022 Porsche 911
The 2022 Porsche 911 is an excellent sports car for girls. With an easy-to-activate and control launch mode, you can sprint 0-60 mph within just 3.2 seconds.
The brakes are also impressive for casual and high-performance driving.
Also, you have access to predictable handling and impeccable steering.
The 2022 Porsche 911 gives drivers a quick and precise response when turning and makes drivers feel a connection to the car during the drive. Girls will little driving capability can effortlessly drive the car in everyday conditions and enjoy their rides.
This car is also one of the sports cars with extra legroom, which makes it ideal for long road trips.
For the exterior colors, Porsche offers some paints that will interest girls. Some prominent ones include Racing Yellow, Shark Blue, Lava Orange, Python Green, Guards Red, and Carmine Red.
For girls that love plain hues, there are also enough options to choose from. Some of them include Black, Carrara White, Jet Black Metallic, etc.
Also, the car offers comfortability girls will fall in love with. With its optional sport suspension, drivers can feel every defect in the road with a reduced impact.
The car offers a stylish design despite being fun to drive. It is a desirable sports car for girls with its performance, style, and driving experience.
Related: Are Porsches Built To Be Driven Hard? 12 Facts To Know
5. 2022 Audi R8
Despite some Audi R8 problems, it is another impressive sports car girls will love. Audi R8 has proved competitive with its sharp styling, comfortability, practicality, and capabilities.
The car proves easy to drive with its ability to perform like other sports cars.
It offers consistent braking. Drivers have access to excellent feedback at low and high speed, and quick responses during drives.
Also, it filters out rough impacts drivers may experience when driving and keeps out the road and wind noise.
The 2022 Audi R8 offers limited colors for girls that like vibrant paints. They include the Tango Red Metallic, Vegas Yellow, and Dynamo Red paints. Others are plain colors, such as Mythos Black, Suzuka Grey Metallic, etc.
With its refined design, great handling, lovely looks, and comfortability, the 2022 Audi R8 is a good option for girls considering sports cars.
This car offers a splendid and thrilling overall performance that girls will find in other competitive sports cars.
6. 2020 Toyota Supra
The 2020 Toyota Supra is a sports car that girls can easily fall in love with. The car proves impressive in performance and looks for girls with the help of BMW.
Drivers will enjoy driving straight-line speed lines and nimble handling without effort.
Also, the car is quick and highly responsive to input. With a steering wheel that proves communicative, you can efficiently maneuver around turns and twisty roads when driving.
The exterior colors, Nitro Yellow, Renaissance Red, and Downshift Blue, are a great option for ladies.
Others are plain colors that girls may find boring. If you are looking for a quick, stylish, lively, fun, comfortable, and performing sports car, the 2020 Toyota Supra is a great option.
Read more: Why Are Toyota Supras So Expensive? (Explained)
7. 2022 Chevrolet Corvette
Chevrolet Corvette offers an impressive performance that girls will enjoy. The car offers an impressive and responsive steering and handling any girl will get comfortable with.
Be sure to enjoy a smooth, fun, and simple drive with quick shifts behind the wheels of 2022 Chevrolet Corvette.
The new Caffeine Metallic color offers a warm, sturdy exterior look girls that like matured colors will go for. However, other colors include Amplify Orange Tintcoat, Accelerate Yellow Metallic, Torch Red, Rapid Blue, and so forth.
Sure, there are plain colors girls can go for, for those who are not fans of the ones listed above.
Read more: Are Corvettes Good For Road Trips? (Explained)
Sources
Was this article helpful?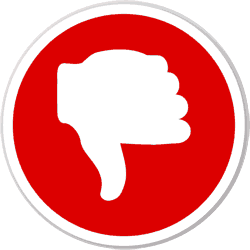 Did you find wrong information or was something missing?
We would love to hear your thoughts! (PS: We read ALL feedback)