There are several functionalities in vehicles today that make them more popular and very much easier to use. One of such functionalities is the split tailgate which, as it turns out, is not an available feature in most cars in the market. 
A split tailgate has two sections by which users can access/open the rear tailgate. It is often split in a 60/40 fashion rather than a 50/50. Perhaps the most incredible thing about a split tailgate is the fact that one can access and open the tailgate, even if the vehicle is towing a trailer. 
The split tailgate system makes it a lot easier to haul and unload heavy cargo, and the other bottom half can help stop loose cargo from tumbling all the way down. Not to mention, it creates more cargo space than the traditional system. 
There aren't that many vehicles that come equipped with a split tailgate. However, if it sounds like something you'd like to have in your next car, below is a list of some popular cars with split tailgates:
1. BMW X7
The BMW X7 hit the market in 2018 as a full-size luxury SUV. Not only is it BMW's largest vehicle, but it's also the most expensive. The model is known for its top-shelf interior, nimble ride, powerful engine options, and relatively cheap base price. 
Its latest edition also sports a split tailgate system, which, of course, is split into upper and lower sections. This helps create more cargo space for a car that already seats up to seven people and has two to three rows. 
With the split tailgate, you get to access smaller items by opening just the top and you'd only have to open the entire thing for larger cargo. The BMW X7 essentially gives you style, comfort infotainment at top levels while making just enough space for you with the split tailgate. 
While it might not be the most spacious full-size SUV there is, the power split tailgate system is always a plus. 
2. Range Rover
The Range Rover, also known as the Land Rover Range Rover, was first launched in 1970. Now in its fifth generation, it has evolved to become one of the classiest and prettiest vehicle models ever. Celebrities love it and every day people fawn over it, for the sheer class it exudes. 
Some of the best features of the Range Rover include its range of powerful engines, balanced ride, swanky interior, and a slew of top standard features. It is currently ranked #2 on the U.S. News' list of the best luxury large SUVs for the latest model year. 
It has a split tailgate which opens in two sections, as we have explained before. The lower half can help stop loose items from tumbling down when the car is in an inclined position.  It can also be used as a seat for outdoor tailgating events, which is why a backrest, cup holders, and cushion are optional packages. 
With the Range Rover, you also get a standard 40.7 cubic ft of cargo space behind the rear seats and as much as 83.5 cubic ft when you fold them.
While it doesn't boast the most cargo space in its class, it still does quite well for itself, especially when you consider the split tailgate addition.
If you love tailgating as a lifestyle, we also have an article about SUVs with tailgates.
3. Lexus LX 570
The Lexus LX is a full-size luxury SUV that debuted in late 1995 for the 1996 model year. It is the largest and priciest SUV in Lexus' lineup and is based on the Toyota Land Cruiser. Now in its fourth generation, the Lexus LX remains a force in the luxury SUV market. 
While the split tailgate doesn't feature on the newest LX models, it is an available feature on the 2021 Lexus LX 570. The split tailgate on the LX 570 is divided into the top and bottom parts. The top part looks like a hatchback liftgate, while the bottom part typically folds down like a truck's tailgate. 
Many consumers found the split tailgate very useful as it helped load and unload items and groceries without the fear of anything rolling out. 
For reasons best known to the manufacturers and engineers, the split tailgate isn't a present feature on new LX models. However, if you like the Lexus LX and you want to see what it's like with a split tailgate, you can arrange for a 2021 LX 570 or an older model.
Despite its large size, the LX 570 is easy to drive in tight spots because it's one of the SUVs with folding side mirrors.
4. Ram 1500
The Ram 1500 is a part of the iconic Ram pickup truck series that has been in production since 1980. Now in its fifth generation, Ram trucks have sold well over 10 million units in the U.S. alone as of 2021. 
They are also considered some of the very best trucks, with excellent results in almost every important department. 
The Ram 1500 particularly boasts a ritzy interior, supple ride, gorgeous styling, spacious cabin, and potent engine options. It also boasts impressive fuel efficiency, great off-roading packages, and tons of standard safety technologies.
Its version of the split tailgate system is called "multifunctional tailgate" which is an optional feature. You can either swing it down like traditional tailgates or open it sideways (up to 88 degrees) like you would a car door. 
When you lower it like traditional tailgates, you can rest assured it will handle whatever weight you put in it. You can also lay out the bed and make a seat out of that for yourself and a couple of other people. 
The 60/40 split grants easy access to the bed and the flexibility allows you to stand close to the bed and remove cargo without hurting your back. This formation also makes forklift loading much easier. 
As we mentioned before, the multifunctional tailgate system is optional and will cost you over $900. For everything it offers, we would say it's definitely worth it.
Please check out our article about the RAM 1500's cargo capacity.
5. Chevrolet Silverado 1500
The Chevrolet Silverado is a line of trucks introduced in 1998 for the 1999 model year. It is one of the best-selling vehicles in the United States with over 12 million units sold since debuting in the late 90s. 
Its most popular variant is the Silverado 1500, which competes directly with the Ram 1500, Ford F150, and Toyota Tundra. It boasts outstanding powertrains, incredible tow and payload ratings, and a top-shelf infotainment system. 
The Chevy Silverado also offers a "Multi-Flex" tailgate system. While it isn't exactly split, the tailgate is designed to open and close in several ways. This helps to protect heavier cargo and allows owners to climb up to the bed easily. 
You get to fold the inner gate all the way down for ease of access when loading and unloading items. Not to mention the inner gate load stop, which prevents items from rolling out of the box. 
You also get a standing workspace on which you can place your laptop as well as other work equipment. Additionally, there are options to add Bluetooth speakers to the tailgates, which makes for great adventuring.
The Silverado's smaller sibling, the Chevrolet Colorado, is one of the pickup trucks mechanics recommend buying thanks to its longevity and reliability.
Was this article helpful?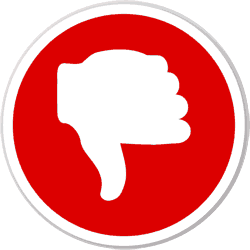 Did you find wrong information or was something missing?
We would love to hear your thoughts! (PS: We read ALL feedback)