There are some important factors that affect the price of mini trucks. We'll get into that shortly.
First, let's take a quick glance at the prices of mini trucks.
How Much Do Mini Trucks Cost?
Here's a list of how much the popular mini trucks cost on average:
| | |
| --- | --- |
| Model | U.S. Price |
| Daihatsu Hijet | $19,000 |
| Honda Acty | $12,000 |
| Suzuki carry 4WD | $14,800 |
| Subaru Sambar 4WD | $14,600 |
| Mazda 4WD | $13,700 |
| Mitsubishi Minicab 4WD | $12,800 |
We also have an article here with price examples for used mini trucks.
Let's dive into the details!
Prices for mini-trucks are pretty much the same everywhere. However, depending on your budget and the purpose for which you're buying, you might find lower prices for these trucks.
Here's something which you can also know about What Is A Mini Truck? Quick Explanation
But, there's a reason.
Some of the factors that affect the price of mini trucks are;
Are you buying a new or used one?
What specific features come with the mini truck?
For what purpose are you buying?
Is it a Japanese or Chinese model?
What is the make, model, and year (if you're budgeting for used)?
What options are available – hitch, snowplow, lift package, or bed liner?
The answers to these questions will define the price of the mini truck. It will also help you understand why the cost is high or low.
For this article, we're focused on prices for new mini trucks. Here's an article with prices on used mini trucks.
Let's dig into some general details about the costs of Japanese and Chinese mini trucks.
Prices On New JAPANESE Mini Trucks
Due to costs, distribution logistics, import laws, and restrictions, etc., Daihatsu (Toyota) is basically the main Japanese mini-truck automaker that services the US market.
Since the Daihatsu engineers always come through on their promise of a superb vehicle, no one complains.
The latest models of this vehicle will cost around $17,000 to $19,000, but that largely depends on factors. Including; vehicle options, specific model, shipping costs, etc.
Specifically, the asking price of a Daihatsu with all the basics will add up to around will be tagged at $17,900.
Including features like:
4 WD,
4-speed automatic transmission,
air and heating system
Prices On New CHINESE Mini Trucks
The Chinese mini truck model is another option for a new mini truck. Vantage Vehicle International and Tiger Truck International are two of the Chinese mini-truck manufacturers.
At least, with the Chinese option, you can select from a wide range of models.
Vantage Vehicle International offers both electric and gasoline models. Depending on the model and available options, you may spend around $13,000 to $20,000 for a gas-powered mini truck.
But, for a Vantage electric mini truck, consider shoving aside about $26,000.
Specifically, the price range of a 2018 Vantage V7X powered by a 998 cc gas engine with a 40 horsepower fuel-injected, power steering and brakes is around $14,000 to $15,000.
While that of a 2017 Tiger Truck Standard Cab powered by a 1.2-liter engine with 60 horsepower, 5-speed manual transmission, power steering, and brakes. Including all other standard equipment, is around $13,000 to $14,000.
What's The Cheapest Mini Truck You Can Buy?
The term 'cheap' is relative. And even when considered on a general note, why compromise quality over cost.
Instead, I'll let you know what mini truck will give you the best value for your money.
Meet The Suzuki Carry
The Suzuki Carry is a standard 4WD vehicle, weighing only about 1500 pounds, with the ability to carry up to 1000 lbs of cargo. It features a 660cc engine, which makes it capable of getting up to 40 miles per gallon in most cases.
The Suzuki Carry is the best selling truck outside Japan and is very popular among many private buyers in the United States and Canada.
This vehicle is more suited to small business purposes and is a very reliable truck for handymen. Maintenance is easy and cheap and the replacement parts are also cheap and readily available.
A brand new Suzuki Carry 4WD mini truck costs around $14,800, while those as old as 10 years go for around $5000 to $8000.
The Best Mini Trucks
We all love Japanese Kei trucks.
I mean, Chinese trucks can be all right too, but you just can't argue with originality. Before we take a look at the best mini trucks that offer you full value for your money.
Here are some of the reasons why the Japanese Kei trucks are the most reliable.
High Performance
Japanese Kei trucks feature vehicles that will give you the best performance. These vehicles are expertly engineered to deliver superior quality performance to serve you for a long period.
With 4WD capacity, navigating even the hardest roads become a breeze.
Besides, they are made by some of the world's leading automakers, so what could go wrong?
Economical and Low Maintenance
These days fuel cost and other living considerations are part of every automobile investment decision. Thankfully, the Japanese Kei trucks are some of the most economical in terms of fuel and cheapest to maintain.
Affordable
Compared to the features, durability, reliability, and the available options, I'd say the Japanese Kei are quite affordable – even more so than their counterparts. They are not only affordable but also offer great value that's worth every buck you spent.
First, they have a larger bed for carrying heavier payloads without compromising performance.
Now about the cost…
How Much Do The Best Mini Trucks Cost?
Here are some used prices on the best mini trucks.
| | |
| --- | --- |
| Best Mini Trucks | Price Range |
| Daihatsu Hijet | $5,000 – $19,000 |
| Honda Acty | $2,650 – $12,000 |
| Suzuki carry 4WD | $5, 900 – $14,800 |
| Subaru Sambar 4WD | $2,186 – $14,600 |
What Is Their Fuel Efficiency?
It wouldn't be the 'best' if it's going to eventually bankrupt you. So let's dig into the fuel efficiency of the best mini trucks listed in the table above.
Subaru Sambar and Daihatsu Hijet
The Subaru Sambar and the Daihatsu Hijet are well known in the auto industry for being great money-savers. Their fuel consumption is around 35-45 mpg.
Suzuki Carry
The fuel consumption rate for a Suzuki Carry powered by a naturally aspirated engine is measured between 30-40 mpg.
While ones with turbocharged engine records between 14.4km per liter and 15.4km per liter. Fuel consumption is pretty much stable with either the 3-speed automatic or 5-speed manual transmission.
Honda Acty
The Honda Acty that comes powered by a 600cc engine with an estimated 45 horsepower can achieve a fuel consumption rate of 45 mpg.
That's really economical.
Besides the 600cc engine is in itself a fuel-efficient engine so no surprise there.
How Much Does The Insurance On A Mini Truck Cost?
Insurance policies for one mini truck will usually be lower in cost than insurance policies for a fleet of trucks. However, for small businesses, the annual premium price range hangs around $750 to $1,200.
Here are some of the companies that offer the best mini truck insurance policies;
Nationwide insurance company
Farmers insurance company
Progressive insurance company
GEICC
How Much Do Maintenance And Servicing Cost?
You shouldn't only think about maintenance and repair when your truck breaks down. You should always take preventive measures regularly.
It helps to put your preventive maintenance of a timetable and on a saving schedule.
As much as preventive maintenance costs money, repairs cost a whole lot more.
Following my advice on a schedule and saving structure, you should be maintaining your vehicle without any form of financial stress. Here is an example of how you can structure yours;
Assume you will need to spend around
| | |
| --- | --- |
| Mini Truck's Age | Maintenance Savings |
| New Mini Truck | 5 cents per mile |
| 1 year old or 10,000 miles | 6 cents per mile |
| 2 years old or 20,000 miles | 7 cents per mile |
| 3 years old or 30,000 miles | 7 cents per mile |
| 4 years old or 40,000 miles | 8 cents per mile |
| 5+ years old or 50,000+ miles | 11 cents per mile |
Of course, this largely depends on how much you can do yourself and when you need to take it to the mechanic.
With this schedule, you won't feel stuck or frustrated with having to deal with emergency expenses.
Also, it's generally not advisable to spend more than 10 cents a mile on maintenance, so consider getting a new truck when you've exceeded the 4-year mark. Unless you don't need a truck that is 100% reliable for every day tasks.
Where Do You Buy A Mini Truck In The States?
Cape Portable Buildings in Missouri and Duncan Imports in Virginia are dealers/importers of new Daihatsu mini trucks.
Other major mini truck dealers include;
US Mini Trucks.com
Dealers on Subaru Sambar, Suzuki Carry and Honda Acty mini trucks at an affordable price
Woody's Mini Trucks
General truck dealers
Poplar Grove, IL, United States
America's Mini Truck Center
Truck dealer
Beresford, SD, United States
Grand Pointe Mini Trucks
ATV dealer
Cullman, AL, United States
www.minitruckdealer.com
General Truck dealer
Los Angeles, CA, United States
TMT AG Mini-Truck-Sales
General Truck dealer
Berryville, VA, United States
West Coast Mini Trucks
General Truck dealer
Las Vegas, NV, United States
On the matter of delivery, most importers/dealers charge a reasonable fee to ship your newly purchased mini truck directly to you.
Was this article helpful?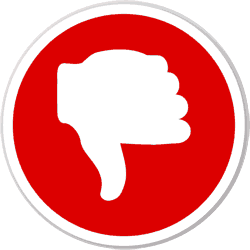 Did you find wrong information or was something missing?
We would love to hear your thoughts! (PS: We read ALL feedback)