The purchase of a used mini truck comes with tiring preparations – hours and hours on research, price and features' comparison. Sometimes, even stopping to think about why you want it in the first place.
Overwhelming? I know. That's why I'm writing this.
This article provides relevant information on what to expect and how you should prepare for it.
Used Mini Truck Prices
It's a common fact that the prices for used mini trucks are similar and within range. What may differentiate them include year, model, mileage, condition, and other related factors.
Generally, used Japanese Kei trucks fall within the following price ranges;
| | |
| --- | --- |
| Years | Price Range |
| 2010 to 2017 | $10,000 – $15,000 |
| 2000 to 2010 | $8,000 – $12,000 |
| 1995 to 2000 | $6,500 – $10,000 |
| 1990 to 1995 | $5,000 – $8,000 |
Meanwhile, this is only a rough gauge.
When purchasing anything, 'budget' is always the elephant in the room. The good thing is at less than the price for a new mini truck, you would have more than enough to purchase higher trim models. Another perk is enough funds to customize the mini-truck of your dreams.
Used Japanese Mini Truck Pricing
It's common to find used Japanese mini trucks of 25 to 30 years for sale. Many used Kei have a minimum of 5,000 miles on it and a maximum of 80,000 miles. While it's not generally advised, some people buy used Kei with over 150,000 miles on it and it still works for them like a charm.
It's not too bad considering that Japanese mini trucks are built to last, and their durability may even exceed 300,000 miles.
Used Chinese Mini Truck Pricing
Chinese mini truck models are not as popular as Japanese Kei in the US. Many used Chinese models are from the year 2002. You might find older ones but they won't be older than 1999.
Dealers of used Chinese mini trucks are mostly individual owners and they sell them through the Internet – Craigslist in most cases.
That's why it's not so easy to define the price for used Chinese mini trucks models.
How Much Do You Actually Save From Buying A Used Model?
Here's a table with the numbers:
| | | |
| --- | --- | --- |
| Mini Trucks | 'Used' Prices | 'New' Prices |
| Daihatsu Hijet | $5,000 – $15,000 | $19,000 |
| Honda Acty | $2,400 – $12,000 | $12,000 |
| Suzuki carry 4WD | From $5,900 | $14,800 |
| Subaru Sambar 4WD | $2,000 – $11,000 | $14,600 |
| Mazda 4WD | From $6,000 | $13,700 |
| Mitsubishi Minicab 4WD | From $5,000 | $12,800 |
But, while you might be saving a bunch, you're highly likely to spend the difference almost immediately trying to get the truck ready for optimal performance.
Still, it depends on which one you buy and the surrounding circumstances.
Why Do The Prices Differ?
The table above shows a vast difference between the prices of mini trucks. Why? Well, there are a few factors that determine the price at which mini trucks are sold.
Consider the following questions;
What is the depreciation value?
Is it Japanese or Chinese?
Which make, model and year?
Who's the dealer?
What options does it come with; hitch, lift package, snowplow, or bed liner?
Price is not your only problem when it comes to buying a used mini truck. You also need to factor in maintenance costs.
This will help you budget accordingly and get the most value.
How Long Does A Minitruck Last?
Mini trucks, like every other vehicle, need proper, regular maintenance and you shouldn't wait till it breaks down first. However, knowing the life expectancy of your mini truck can save you some headaches and spare you some change.
We've done some comparison on the durability of mini trucks.
How Fast Do Mini Trucks Depreciate?
With maintenance and repairs out of the way, where else is your money at risk? Depreciation! This is one cost factor that new and used mini truck buyers don't pay attention to.
During the first year of purchasing a new mini-truck, the value typically drops 30%. Every year after that, it drops at least 5%, per year.
Within the next 3 years that follow the first year, there's a potential loss of only 15% value. So you see, you may lose more in the first year than the next 5 years combined.
I know I said that used mini trucks generally have a risk of greater costs in terms of maintenance and repairs. But, in reality, it is not always the case. Used mini trucks can sometimes be as reliable as new mini trucks. Ideally, most mini truck dealers will offer a transferable warranty to cover the truck for many years.
Used mini truck depreciation hack
The advice would be to target used mini trucks that have passed the first massive depreciation. This means that mini trucks that are about 2 to 4 years old will save you those maintenance and repair costs.
In this case, buying a used car would give you the best value and will be more financially beneficial than a new one.
Can you wait a little bit longer?
Depreciation doesn't occur in mini trucks as fast as they do in regular cars. They're typically more rugged and arguably more durable.
So, I guess it's safe to say that you wait a little bit longer.
First, older ones would have been completely paid off, so no worries over car payments. Second, you'll save money on state license fees and pay way less in insurance.
What's The Best Age To Look For When Buying Used Mini Trucks?
Based on the depreciation factor, along with maintenance and repair considerations, a 5-year-old mini truck would be the average best age for buying a used one.
Cost, depreciation, maintenance, and repairs have been covered.
Now consider the following checklist;
Pen down your mini truck requirements
Determine your proposed budget or price range
Narrow down your options search to a few brands
Determine appropriate financing and insurance options
There are also a couple of other things you should know to help you make the right purchase.
10 Useful Tips For Buying USED Mini Trucks
We have an extensive buying guide for mini-trucks here. And below you find some specific tips for buying a USED mini truck.
There are lots of things to take into account – from the truck's history to the engine and mechanical status to the required future repairs and upgrades.
Since it's quite overwhelming, allow me to calm your nerves with the following tips;
Run a history check
Get the overall details of the truck's background – don't leave any stone unturned. Demand records of maintenance and oil changes, accident history, and information about any recent upgrades. A CARFAX report should go a long way in fishing out hidden background information.
Second, find out what the car was used for – this should help you determine the kind of pressure the mini truck has endured.
And lastly, find out why the owner decided to sell the mini truck so that you don't inherit a load of existing or potential mechanical issues.
Add the repair cost to the overall truck budget
When comparing prices, features, and condition, factor in repair costs (where applicable).
New wheels,
nuts and bolts,
transmission parts,
door parts,
brake parts,
new engine parts,
etc.
Including costs for upgrades and improvements i.e. upholstery, and trims, paint jobs, infotainment system, etc. Never assume costs – be accurate.
Dealerships VS Private seller
A private seller would generally know the mini truck better than a dealer. They would generally provide you with more information on the vehicle's history. You will also have the opportunity for flexible negotiations and testing than with a dealer.
However, with private sellers, no finances options will be available, no warranties and what you buy is what you get.
A dealership, on the other hand, offers warranties, variety of choices. Including expert inspection certifications, more legal protection, and trade-in options. However, be prepared for ambitious sales agents, higher prices, and tight negotiations.
Check out our article here on how you can negotiate a good price on a mini truck.
Check the engine's track record, condition, and oil levels
Certain engine models have a known history of chronic problems. Additionally, some engines are known to wear out after reaching a certain mileage or a certain period. Find out the best engine models before purchasing a used mini truck.
If the engine oils aren't in the right levels, that goes a long way into telling you how the car has been poorly maintained.
Also, demand for oil change records based on the truck's mileage or age. Anything not in line with the manufacturer's recommendations screams engine trouble.
Check other fluids
Other fluids like the brake fluid, transmission fluid, coolant, and power steering fluid should be checked for levels and quality.
Also, examine for leakage and contamination.
Thoroughly examine the interior
While people are focused on the exterior, the interior could have lots of problems as regards space and passenger comfort.
Inspect these things:
The seat joints and fixtures,
upholstery,
airbags,
luggage
space,
seat belts,
window levers.
Ensure that they are all in great condition.
Go for a test drive
One of the best ways to confirm all your 'condition' checks is to take the mini truck for a ride. The ride should be long and rugged enough to get a proper feel for the performance.
Most times, it may be in your best interest to go for more than one test drives at different times within a very short period.
Some of the things to evaluate during a test drive include; doors, windows, headlights, windshield wipers, brake lights, and turn signals. Including; cornering, acceleration, braking, and control.
Test the mini-truck at different speeds and be alert for weird noises.
Involve an expert in the inspection process
Not everyone is a mechanical genius so it may be wise not to check the car on your own. Even if you know exactly what you're doing, a second opinion is not the worst idea. Better safe than sorry.
Besides, you may be overtaken by excitement and compromise your best judgment.
But if a truck mechanic were to be there with you through the process, he may be able to point out things you may have overlooked.
Source for replacement parts
Before the deal is sealed, it may be wise to hunt for a minimum of 3 suppliers of spare parts for your mini truck.
If you can't get the parts you need, I don't see the point in proceeding.
Get an extended warranty (if possible)
On many occasions, dealerships offer extended warranty on mini trucks. Find out if you can get one because it will go a long way to alleviate the financial burden of buying used mini trucks.
Sometimes though, extended warranties are not worth it for their cost.
So, use your best judgment.
Is it a "good buy" or a "goodbye"?
If it sounds too good to be true, sometimes, that's what it is. That's we have natural instincts so follow them. For instance; when the mileage is too low for the truck's age, they better have a good explanation, else, someone is trying to play smart.
If the seller doesn't furnish paperwork for all your demand, it could mean shady business. Know when to walk away from trouble and save yourself some time, money, and energy.
That's hardly the only fish in the river.
Buying from a reputable seller
There's already a lot of considerations, you don't want to add a bad seller to the list.
It cannot be stressed enough how important it is for you to select the right mini-truck from a reputable seller.
Where Do You Buy Used Mini Trucks?
Here are few used mini trucks dealers in the US;
Super Minnie Trucks
Used car dealer
Tishomingo, OK, United States
Duncan Imports & Classic Cars
Used car dealers
Christiansburg, VA, United States
Was this article helpful?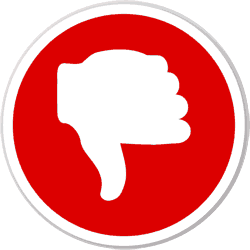 Did you find wrong information or was something missing?
We would love to hear your thoughts! (PS: We read ALL feedback)