How many miles you can get out of a mini truck before the parts start breaking down?
Knowing the life expectancy of your mini truck (before you buy it) can save you some headaches and spare you some change. 
How Long Do Mini Trucks Last?
Mini trucks will typically last around 150,000 miles when properly cared for. If the vehicle is mainly used for transportation and not carrying load it can often last close to 200,000 miles.
When buying a mini-truck, the manufacturers usually include life expectancy as part of the vehicle information.
However, here's an average estimate of the life expectancy of the popular mini trucks;
| | |
| --- | --- |
| Mini Trucks | Average Lifespan |
| Daihatsu Hijet | 150,000 miles |
| Honda Acty | 150,000 miles |
| Suzuki carry 4WD | 160,000 miles |
| Subaru Sambar 4WD | 150,000 miles |
| Mitsubishi Minicab 4WD | 160,000 miles |
| Mahindra Supro | 170,000 miles |
| Tata Ace Mega  | 160,000 miles |
What Are The Best Mini Trucks Out There?
Some of the most popular brands of mini trucks include:
Daihatsu Hijet,
Honda Acty,
Suzuki carry 4WD,
Subaru Sambar 4WD,
Mazda 4WD,
Mitsubishi Minicab 4WD,
Mahindra Supro,
and Tata Ace Mega.
Their major reason for being popular has a lot to do with their incredible performance and intelligent build.
We have written a great guide to the most popular mini trucks out there.
How Durable Are The Engines And The Exterior?
Based on the most popular mini truck brands;
Daihatsu Hijet
The Hijet has small exterior dimensions that can withstand high stress. It features two doors then open on both sides. It has headlights, grille, air intake, and a flush bumper out front. And a low bumper and horizontal tail-lights outback. Overall, the exterior of the Daihatsu Hijet is minimalistic and restrained.
The Daihatsu Hijet is lightweight, relatively small, and run by a 1.3-liter petrol engine. This vehicle engine churns out about 65 horsepower and can go up to a maximum speed of 81 mph.
And with an average lifespan of up to 150,000 miles, the Hijet's a real keeper.
Here are some examples on our article about How much do New Mini Trucks Cost?
Honda Acty
The Honda Acty mini Kei truck houses a short flatbed in the rear. All Honda Acty variants feature identical styling in every aspect. For a Kei truck of its compact exterior dimensions, the Honda Acty features a good amount of interior space.
Honda has been noted as one of the automakers of the most durable vehicle performance. The carburetted version of the Acty engine can produce up to 38 horsepower at 5300 RPM and a torque of 54 NM at 4500 RPM.
The 4WD version can attain a top speed of 65 mph, while the street version of the Honda Acty can reach a 71 mph top speed.
Suzuki Carry
The exterior of the 1st Generation Suzuki Carry is very tall, square and slightly van-like. Its interior features a good amount of interior space considering the decent exterior dimensions.
For such a compact build, its payload capacity of 1880 kg of 3197 kg GVW, 75 mph speed and average 160,000 miles lifespan makes the engine as durable as it gets.
Subaru Sambar 4WD
Apart from the standard-fitted features, the Subaru Sambar has optional specs to meet customers' unique customization preferences. Thankfully, these parts are available and affordable.
The Sambar's engine easily delivers a maximum of 48 horsepower, 5.9 torques, 25% reduced emissions and fuel consumption as low as 5.8 liters per 100 kilometers distance.
With 150,000 average miles and flexible personal-professional usage, the Subaru Sambar has proven its engine durability.
Mazda 4WD
Mazda mini truck is properly equipped as an advanced truck with all the necessary technological requirements. The exterior body is similar to a regular truck – not exactly innovative, but rugged nonetheless. Its front was designed low and big, such that the driver can get a good view of the road.
The Truck's fully-fitted 4.8-liter diesel engine strictly meets all criteria to qualify as an environmentally-friendly vehicle. Made primarily as a commercial truck for heavy load transport, it has a very low fuel consumption.
Beyond the economy, it reaches an average lifespan of 150,000 miles – pretty impressive.
Mitsubishi Minicab 4WD
The exterior design of the Mitsubishi Minicab conforms to the new Japanese Mini-car Crash Safety Standards. Its styling is distinctive, functional, and maximizes cargo bed space.
The cargo box floor allows for easier loading and unloading.
It features a single drop-side body type, in four trim levels: the standard TD, the high-grade TL, and the Mighty. With cab and tailgate protector to facilitate navigations through poor road surfaces. All these fit the description of a vehicle exterior built for durability.
It runs on a 3-cylinder 12-valve SOHC engine that is tuned for low-end and mid-range torque. The Minicab produces a heavy power with outstanding mileage.
Mahindra Supro
The Supro features an unmatched style of Mahindra's signature front grill as well as stylish and attractive wrap-around headlamps. Its cargo box enables heavy payload carriage with ease.
The performance behind this attraction is a 19.2 kW926HP Direct Injection (DI) engine able to achieve a mileage of 23.17 km/l for fuel economy.
The speed is a cool 43 mph and 55 Nm torque so that you can travel for longer.
With 2 fuel options and 170,000-mile average lifespan, it doesn't get any more durable.
Tata Ace Mega
The Tata Ace Mega is built on a strong chassis frame and rugged axle that can carry a lot of loads. It looks trendy and urban with sporty body graphics. The mini truck is good enough for heavy payload capacity. Its tubeless tires further ensure that damages accumulated over time are considerably less.
The Mega engine is a 0.8-liter DICOR two-inline cylinder that is BS-IV compliant. It willingly churns out a maximum of 40 horsepower at 3,750 RPM.
The100 Nm torque between 1,700 rpm and 2,000 rpm avails you more distance. And with an average 160,000 miles lifespan, the durability is beyond acceptable.
Can They Really Handle The Highway?
Mini trucks are mostly used for intra-city transportation and haulage of cargo. As much as it can be used for long journeys of 8 hours or beyond, it is not suited for the highway.
Why? Well, first – lots of inconveniences and risks are involved. Second – they are very light at high speeds so you might just run into an on-ramp.
Since we've seen how durable they are, however, that doesn't cancel out the maintenance factor.
How Much Does Service And Maintenance Cost?
Mini trucks mostly have similar characteristics, durability, fuel consumption, etc., so their servicing and maintenance costs will almost be the same.
Mechanically, mini trucks are solid and can endure for the long term.
Unfortunately, finding new parts is not the easiest thing to do. When you do need them, you will sometimes have to wait patiently to get them directly from Japan.
Our article here provides further information on mini truck servicing and maintenance, as well as other financial implications.
How To Properly Care For Your Mini Truck
Your mini truck deserves some love to guarantee its performance and to keep it in good shape. Just like newlywed couples, you must keep everything in check.
Here are a few important routine maintenance tips;
Engine and transmission maintenance
With usage and time, the clutch of your mini truck may start getting harder to shift. And if it's worn out, it may slip. To maintain high performance, the help of a mechanical expert should be sought for a routine check of the engine and transmission.
Other things to look out for here include; pressure plate and misalignment issues.
Make sure to service your mini truck every time you have your other truck or car serviced.
Checking tires regularly to ensure they maintain good traction
Ensure that the grip is always good. Once the tread is unusable, typically at a depth below 3/16, then that tire is due for a change. Other things to watch out for include; side-bulges and cracks on each tire.
Protection against rust
Every mini truck owner, especially those living in cold and wet climates, experience rust.
When you perform regular cleaning, you could minimize your truck's chances of growing rusty. While checking above the truck, don't neglect to check beneath the truck because those parts are constantly exposed to mud and water.
Especially in areas where salt is used on the roads during the winter season.
Routine battery check
A routine battery check is important for your vehicle's longevity.
However, after a period of 5 years, get rid of that battery if you bought the mini truck used. You don't want to end up with a dead battery.
Screen visibility maintenance
Your mini truck's windshield and blades are important not only to meet statutory road-safety requirements but because it ensures the safety of the mini-truck as well as yours. Routinely check the rubber pads of the windshield wiper blades and replace them altogether if they're causing scratches or if they're cracked.
Also, make sure to always refill on your windshield washer fluid.
Thinking of getting one? Check out our complete guide to buying a mini truck!
Was this article helpful?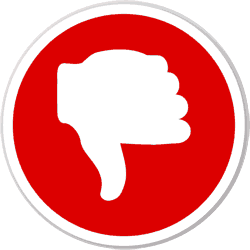 Did you find wrong information or was something missing?
We would love to hear your thoughts! (PS: We read ALL feedback)