The Lexus UX is a sub-compact SUV that offers a comfortable ride, great styling, and great fuel economy that many owners love.
However, though an excellent all-purpose commuter, the UX has received certain complaints from owners owing to issues they experienced while driving their cars.
To know about these issues, join us as we explore them in this article. We also explore the best way to address them.
Common Problems With Lexus UX
Lexus introduced the UX in 2018 and has model years ranging from 2019 to 2023. So far, the UX has had limited reviews from owners. While these reviews are majorly positive, here are some issues owners have reported so far.
However, before we dive into the list, note that aside from the issues with Lexus UX, we have an article on the known problems with Lexus cars.
1. Problems With the Infotainment System
Some UX owners have reported the infotainment system in their 2019 to 2022 UX is not user-friendly, thus giving the feature a low rating score in their reviews.
Some also reported a lack of response from the touch screen in some circumstances, while others reported experiencing a glitching touch screen during usage.
There are reports of issues connecting phones to the infotainment system of the UX using Bluetooth, CarPlay, Android Auto, or other mediums.
Some owners, however, reported spotty connection and others a slow response to inputs when operating the system.
To fix these issues, we recommend that those who find it difficult to use their infotainment system should take their time to master it and get accompanied by it.
There is also the option to consult the owner's manual for guidance or seek help from the right people. These can be people who have mastered the system or your dealership.
However, other complaints we reported above can be owing to software issues, which owners can fix by ensuring their device is compatible with the infotainment system and the software is up to date.
If it is, restarting the system should resolve most of these issues. If there are no improvements, we recommend contacting your dealership for help or visiting a professional to identify the issue.
However, the latest the model year 2023 Lexus UX has seen some improvements compared to the model years 2019 to 2022. These improvements include infotainment systems owners can easily access and use in their UX.
2. Issues With the Fuel System
Some Lexus UX owners found the fuel economy in their UX satisfactory, especially with the hybrid model, while some complained of poor fuel economy compared to other cars in the same category.
However, this can be owing to certain factors, such as driving styles, road conditions, and car weight, among others.
To address this issue, we recommend owners monitor the fuel consumption in their vehicles over a period for accurate calculation, as few owners have reported this issue.
Where there is a certainty the fuel economy is poor, you can monitor your driving style, as speeding may consume more fuel when driving.
Try to avoid roads in poor conditions, unless you have no choice, and ensure you do not carry too much weight in your car as these are some factors that increase the fuel consumption rate in vehicles.
If there are no changes, visit a professional for an adequate diagnosis.
3. Suspension Issues
Some owners have also reported their Lexus EX developed suspension issues at a point, though reports have been very few.
Some have reported rough rides, some noises from the suspension, and others bouncing rides.
Suspension issues may occur due to a worn suspension system, driving habits, poor road conditions, and wrong tire pressure.
Note to address any suspension issue you may notice in your vehicle as soon as you can, as it can affect your driving experience negatively.
To repair, take your vehicle to a qualified mechanic for proper inspection and diagnosis.
4. Powertrain Problem
Another issue that some Lexus UX owners have reported so far is with the Powertrain. The common issue in these reports includes issues with the engine and transmission.
Though few, some owners have reported their inability to start their engines, which may be owing to a dead battery, a problem with the fuel system, or a faulty starter.
There are also reports of engine misfires, which can cause poor acceleration and some reported the engine stalling, causing the car to stop abruptly while on the road.
There are also some reports of the car feeling underpowered owing to reduced engine power.
For the transmission, some owners have reported a grinding sensation in gear and whining, humming, or clunking noises when driving, among others. Note that transmission issues may occur owing to internally damaged or worn clutches.
To reduce the occurrence of these issues, it is crucial to check your car routinely. This includes changing the transmission fluid frequently and to respond quickly to any transmission-related warning signs from your UX.
For any engine or transmission issues you may notice in your Lexus UX, it is best to consult a certified mechanic as soon as possible for proper diagnosis and repairs where necessary.
Note that these issues may be critical and unsafe in certain situations.
5. Slow Acceleration
Some owners and car critics have reported the acceleration of the Lexus UX is quite slow for some model years compared to competitors. These include the 2019 to 2023 model years. 
From research, the 2019 UX250h reaches 60 mph from 0 in 8.6 seconds, while the 2021 Lexus UX 200 F Sport reaches 0 to 60 mph in 8.9 seconds.
The 2023 UX, like the 2019 model year, reaches 60 mph in 8.6 sec. These are substantially slower compared to some competitors.
So far, there are reports that the Lexus UX's poor acceleration is slow regardless of the Powertrain buyers opt for.
However, if your UX is even slower than this, this may be owing to certain factors. They include a blocked air filter, a dirty mass airflow sensor (MAF), a clogged fuel filter, a broken fuel pump, or faulty spark plugs.
To restore performance, owners can clean the fuel injectors, inspect the spark plugs and replace them if necessary. Cleaning or replacing the sensors as necessary can also restore performance.
However, for owners that are incapable of carrying out these processes themselves, visiting a certified mechanic will easily resolve the issue.
Note that the DTE Systems' throttle pedal calibration can also boost acceleration by 10% for a better driving experience if available in your car.
6. Limited Interior Space
Some owners have reported some models of the Lexus UX have limited interior space for passengers and luggage.
Though the front row has enough headroom and legroom, passengers in the rear have limited use of these.
Such is the 2021 Lexus UX, with a front headroom of 37.2 inches and rear headroom of 36.3 inches. The front-row legroom, however, measures 42.0 inches, and the rear legroom measures 33.1 inches.
The cargo space behind the rear seats measures 17.1 cubic feet, which is below average for spacious cargo in this category.
Overall, the Lexus UX's interior is adequate for most daily needs, though it may not be as spacious as some bigger SUVs or minivans.
However, if interior space is important to you, you can look into other compact SUVs with more room to meet your requirements.
We also explored the common issues with Lexus SUVs. Click on the link to know about them.
General Pros and Cons of the Lexus UX
Just like every vehicle, the Lexus UX has its strength and weakness, which we listed below.
Pros
Stylish and contemporary exterior
Affordable owing to its low starting price
Advanced safety features and enough drive assist technology
A smooth ride owing to its well-insulated cabin
Roomy and comfortable seats in the first row
Cons
Problems With the Infotainment System
Issues With the Fuel System
Suspension Issues
Power Train Problem
Slow Acceleration
Limited Interior Space
Aside from the pros and cons, would you like to know about the best and worst Lexus UX years?
What Do the Reviews Say?
The Lexus UX is an impressive vehicle that has received enough reviews from most car critics, customers, and experts so far. The complaints are the same as the aforementioned ones, while the commendation includes the great fuel economy, its portable size, and affordability.
The Lexus has some of the best fuel economy figures in the class, and its small turning radius makes it easy to fit into tight parking spots and navigate crowded streets. The UX is also one of the most budget-friendly choices in the class…
Source: U.S. News
Another expert commended its tech features for its appealing features, premium interior, and reputation for longevity.
For commuters who don't carry friends often, however, the UX has plenty of appeals. Its tech features are strong for the price, and it's one of the market's most efficient luxury subcompact crossovers. The interior feels premium, and the UX comes with the Lexus reputation for longevity.
Source: Motor Trend
However, the complaints include limited cargo space and others.
What ultimately makes this vehicle less appealing than most competitors is its below-average cargo capacity, underpowered engine, and one of the least user-friendly infotainment systems in the class.
Source: U.S. News
What Is the Resale Value on Lexus UX
The resale value of the Lexus UX may vary owing to some factors, such as the year, the model, the driving condition, and local market demands, among others. We listed the resale value for each model in the table below according to the report from Edmunds.
Note that these figures include the lowest and highest possible prices of the model years combined.
| | | |
| --- | --- | --- |
| Year | Mileage | Price |
| 2019 | 57,052 | $22,024 – $31,174 |
| 2020 | 42,789 | $23,884 – $35,855 |
| 2021 | 28,526 | $26,165 – $39,290 |
| 2022 | 14,263 | $28,647 – $42,367 |
Being a luxurious vehicle, would you like to know more about the UX luxurious features by reading our article on the small SUVs with luxurious features?
GO BACK: Problems for all Lexus models.
Was this article helpful?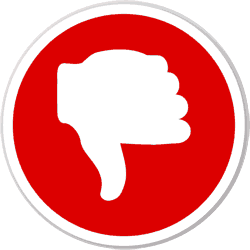 Did you find wrong information or was something missing?
We would love to hear your thoughts! (PS: We read ALL feedback)
ⓘ  The information in this article is based on data from National Highway Traffic Safety Administration (NHTSA) recall reports, consumer complaints submitted to the NHTSA, reliability ratings from J.D. Power, auto review and rating sites such as Edmunds, specialist forums, etc. We analyzed this data to provide insights into the best and worst years for these vehicle models.
---