The small SUV segment is one of the fastest growing in the industry, with consumers flocking to these vehicles for their practicality and versatility. But what if you want something more luxurious? 
A sub-compact or compact SUV is for you if you want a vehicle that can handle rough terrains, look good on the road, and provide maximum comfort.
Here are some of the best small luxury SUVs on the market today.
Sub-Compact SUVs
A subcompact SUV is a vehicle that falls between a regular car and a compact SUV in size. This means it's more nimble than larger SUVs but still offers plenty of room for passengers and cargo.
Today's subcompact luxury SUVs are the perfect combination of size, performance, and comfort. The small size makes them easy to maneuver, while the powerful engines allow them to accelerate quickly on the highway.
You'll also find that they're great for tackling the unbeaten path and even have some cargo space to make them practical.
1. 2022 Lexus UX
The 2022 Lexus UX is ideal for people who seek a sub-compact SUV with luxury features at a premium price. It's a reliable luxury subcompact SUV with some of the segment's most outstanding fuel efficiency ratings. 
The UX is a high-end entry-level car that doesn't let you down. It comprises high-quality components, such as:
Synthetic leather seats
Soft plastic surfaces
Stylish design
Sturdy construction
Due to its small turning radius, it's simple to maneuver through congested traffic and into parking areas. 
Although the UX is among the most affordable options in its class, its interior quality is in no way compromised.
It's remarkable how big the cabin is. There is plenty of room for front and back passengers, and the rear seat can accommodate two full-size individuals.
The seating position works well for those who prefer to sit low in a car. However, it could be better if you would rather sit upright. While the front seats have significant height adjustments, the steering wheel can only be tilted so far.
Some practical physical controls are built into the control center of the feature-rich UX infotainment system.
Let's take a closer look at some of these features: 
Standard infotainment features: 

Six speakers, Bluetooth, four USB ports, HD Radio, satellite radio, a WiFi hotspot, Apple CarPlay, Android Auto, and Amazon Alexa are all included in the list of standard infotainment features.

Available infotainment options:

 An eight-speaker radio, wireless device charging, a 10.3-inch infotainment display, navigation, and an 8-inch digital gauge cluster are among the available infotainment options.

Additional standard features:

 Push-button start, dual-zone automatic temperature control, and proximity keyless entry are further standard features.

Other available features:

 A moonroof and a hands-free power liftgate are optional amenities.
The sound system delivers excellent audio at any level, as we would anticipate from a Lexus.
Additionally, standard active safety measures are available in all trim levels, which is still unusual for a luxury car.
Overall, the UX has a well-designed and well-built cabin with several soft-touch materials. Each panel has some texture, giving interior character and aesthetic intrigue.
However, you should opt for the F Sport trim if you wish to have some added flair.
2. 2023 Land Rover Range Rover Evoque
The fashion-forward subcompact SUV of 2023, the Range Rover Evoque, is sure to draw attention.
The Evoque's appealing features include its distinctive design, crafted interior, and attractiveness of a premium brand. And compared to its lower-riding competitors, its elevated sitting position gives it a more SUV-like feeling.
For 2023 The Evoque retains most of its original features but now integrates Amazon's Alexa. 
All models of the Evoque come equipped with the voice assistant, which operates via Range Rover's Pivi Pro infotainment system.
The interior components are of excellent quality. Although leather is still available as default, the Evoque may be customized with a cool textured cloth interior that spans the seats, door panels, and dashboard.
Additional standard features include:
Dynamic interior lighting
10-way adjustable front seats
Dual-zone automatic climate control
There is a 10.0-inch infotainment touchscreen in every Evoque model.
Although the system is significantly better than models from the previous generation in terms of functionality, customers will still have to adjust to its eccentricities.
While navigation and Apple CarPlay or Android Auto integration are all standards in each trim level, optional features include: 
A head-up display
WiFi hotspot
A Meridian premium audio system with SiriusXM satellite radio
The 2023 Evoque comes with several driver-assistance systems as standard from Land Rover, with further options available as upgrades.
Important safety factors entail:
Automatic emergency braking with motion detection
Lane-keeping assistance and lane-departure indication
Adaptive cruise control with a setting for partially autonomous driving
Regrettably, the Evoque's bulky outer dimensions conceal a somewhat cramped interior, particularly for passengers in the back seat. 
The Evoque's rear seats feel particularly cramped compared to rival subcompact SUVs. However, if luxury is your only concern, the 2023 Range Rover Evoque has you covered. 
Compact SUVs
Finding the right fit can be challenging if you're looking for a new car.
While some drivers opt for rugged SUVs, others prefer a luxury sedan or hatchback. But a compact luxury SUV is perfect if you want something easy to drive yet still spacious and luxurious.
A compact luxury Sports Utility Vehicle is smaller than a mid-size SUV but larger than a sub-compact SUV. These vehicles are designed to offer comfort, space, and handling capabilities similar to those found in larger SUVs.
Here are some of the best compact luxury SUVs you should be looking at. 
1. 2022 BMW X3
With the 2023 BMW X3, the brand's flair for agility and the functionality of a small SUV are skillfully combined.
It offers elegance and utility while drawing inspiration from BMW's historical sedans to add driving excitement to the mix.
Its balanced chassis and finely adjusted handling make it a cooperative companion on a winding road. There is plenty of punch in both of its optional turbocharged powertrains.
The X3's interior is classy, cozy, and conservatively designed. Even though some of its competitors are more stylish, it's still a pleasant spot to spend some time.
The upscale cabin of the X3 is well-equipped – the front seats' 10-way power adjustments, which also include movable side bolsters, make it simple to maintain a comfortable posture. 
Additionally, the rear seats recline, and all seats have comfortable enough padding for lengthy trips.
With carefully selected fabrics and few panel gaps, the whole of the X3's cabin is stylish and expertly constructed. Despite being plastic, the polished woodgrain trim has a realistic feel and appearance. 
The sewn faux-leather dashboard, door trim, and nickel-finished metal trim provide an additional touch of luxury.
All that an actual luxury car's infotainment system should offer is provided with the iDrive system from BMW. 
A 10.3-inch infotainment screen with in-dash navigation, Apple CarPlay, and Android Auto are included as basic features. It is feasible to upgrade to a 12.3-inch infotainment display.
The X3 includes the following features as standard:
Bluetooth connectivity 
One USB port
WiFi hotspot
Every additional infotainment feature, however, is available as an add-on. 
For example, a second USB port and a wireless charging pad are options for individuals who want to simultaneously charge two devices.
Although a full range of driver-assistance systems is available, BMW has the essentials as standard.
Important safety components include:
Forward collision warning
Automated emergency braking
Lane-departure alert
Adaptive cruise control
The X3 is an excellent vehicle overall, but its nimble handling, powerful engines, and minimalist yet stylish interior set it apart from the competition.
2. 2023 Audi Q5
The 2023 Audi Q5 is renowned for its perfect construction, strong performance, and elegant exterior. Other high-end SUVs have sportier looks and comparable tech capabilities, but the Q5 comes with guaranteed satisfaction.
The Q5 offers many digital features and driver assistance, making it more suited to those intrigued by technology than enthusiast drivers.
Audi has changed a few features in the Q5 series for 2023, including adaptive cruise control as a standard feature on all trim levels.
Additionally, Bang & Olufsen sound systems are now standard on Premium Plus trims, while OLED taillights are available on plug-in hybrid vehicles. Quantum Gray has also replaced the shade of Chronos Gray on the Q5's outer color scheme.
Four passengers can fit comfortably in the Q5, with plenty of exclusive features available even on the lowest Premium model.
More luxurious options become available as you advance through the three trim levels, being:
Premium
Premium Plus
Prestige
Customers of even the most affordable Q5 will like the user-friendly infotainment system shown on a dashboard 10.1-inch screen.
The lowest Q5 trim includes a WiFi hotspot, Apple CarPlay, Android Auto compatibility, and the most anticipated infotainment capabilities.
If you upgrade to the Premium Plus or Prestige trims, things become significantly more intriguing because they include Audi's customizable Virtual Cockpit digital gauge cluster.
Audi's Virtual Cockpit offers a large, 12.3-inch view of a navigation map in addition to chosen media, phone controls, a trip computer, a speedometer, a tachometer, or a mix of these.
Each Q5 is outfitted by Audi with a standard assortment of cutting-edge driver-assistance safety technologies. Some of these features include: 
Frontal collision mitigation
Blind-spot monitoring
Lane departure warnings
Front and rear parking sensors
Audi Pre Sense
Audi side assist
Overall, the Q5 fulfills all requirements for features and appropriate sophistication that you'd expect in a luxury SUV. German engineering speaks for itself with driving pleasure and strong design characteristics.
3. 2022 Volvo XC60
The XC60 is Volvo's entry into the compact luxury SUV market.
With its distinctive look, the XC60 stands out from the competition in its class. It has a clean, almost understated exterior design.
Its modest external styling and uncomplicated interior design offer a sense of restraint but put it in direct competition with vehicles like the BMW X3. 
The interior of this Volvo is elegant. Everything is sleek and well-made, and finishing details like leather surfaces and wood trim add to the upscale appearance.
The XC60 now has Volvo's Google-based entertainment system, bringing it in sync with the other vehicles in its lineup that have undergone a similar transformation for 2022. 
Though it's a good system with some of the most outstanding voice recognition in the business, neither Apple CarPlay nor Android Auto is supported. 
The following features are supported:
Standard features:

 A 9-inch touch screen, Android Auto, Google Maps navigation, Bluetooth, wireless device charging, HD Radio, satellite radio, 10-speaker audio, and a WiFi hotspot are all included in the standard entertainment system.

Available features:

A 15-speaker Bowers & Wilkins stereo or a 14-speaker Harman Kardon stereo.

Additional features:

 12.3-inch digital gauges, a panoramic moonroof, and dual-zone automatic climate control are other standard amenities.

Other features include:

Auomated climate control with four zones and proximity keyless entry.
Given that the XC60 is a Volvo, safety is a top priority. You receive the anticipated cutting-edge safety features as standard, and the vehicle's superb crash test results offer more reassurance.
The 2022 XC60 has a five-star overall safety score from the National Highway Traffic Safety Administration because of several safety features, including:
Windshield wipers with rain sensors
Sensors for rear-parking
Intelligent headlights
Blind area detection
Back-up camera
Parking sensors
Surround-view parking cameras
Although it isn't the fastest or most agile SUV in its class, it offers a lavish interior with high-quality cabin finishings and comfortable seats with enough head and legroom in both rows. 
Also, the XC60 is among the best in its class regarding cargo capacity.
If you're a Mercedes-Benz enthusiast, check out our article about the best and worst years of the Mercedes-Benz GLB Class, a luxury compact SUV.
Sources
USNews: Best Luxury Subcompact SUVs for 2022 and 2023
ForbesWheels: Best Compact Luxury SUVs
KellyBlueBook: Best Luxury Compact SUVs of 2022 and 2023
Was this article helpful?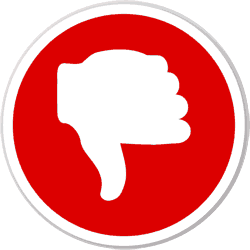 Did you find wrong information or was something missing?
We would love to hear your thoughts! (PS: We read ALL feedback)