Polaris Industries has long been an American titan of high-performance rec vehicle engineering and design.
After deceased success on the water, in the snow, and off-road, Polaris launched Victory Motorcycles, a motorcycle manufacturing operation focused on fusing American cruiser bikes with cutting-edge engine design and technology.
Polaris took what they learned with Victory and resurrected the then-struggling Indian motorcycle legacy, producing some of the finest Indian machines to wear the logo.
This article explores the critical differences between Indian and Victory Motorcycles.
Story and Style: Historical Legacy vs. Modern Innovation
One of the main differences between Indian and Victory bikes starts with the history behind the brands.
Indian is the oldest motorcycle company in the U.S., with roots going back to 1897, 4 years before the Davidson brothers and William Harley even started discussing their plan to invent Harley-Davidson.
Indian motorcycle was started by a bicycle racer named George Hendee, who wanted a motorized bike he could pace the races with for judging.
He solicited the engineering genius of Oscar Hedstrom, and the precursor to the Indian Motorcycle lineup was solidified in 1901. By 1902, these motorcycles were being sold to the public.
After surviving two world wars and providing specialty motorcycles to the military throughout both, Indian motorcycles changed hands a few times before going under in 1953.
After multiple failed and sometimes lazy attempts to resurrect the brand, Polaris, owner, and designer of the Victory Motorcycles line, acquired the brand in 2011, launching the finest line of Indian bikes in at least half a century in 2013.
Polaris designed the first Victory motorcycle in 1997, the V92C. These bikes hit the market streets in 1998.
While victory motorcycles lack the historical legacy Indian does, Polaris had the freedom to design these bikes from the ground up, for better or worse, making them some of the most modern and unique-looking machines to hit the market.
Polaris used what they learned during their lengthy pursuit of designing the most advanced snowmobiles, water crafts, and utility and recreational off-road vehicles to design the modern and high-performing Victory Motorcycles line.
With the Indian line, Polaris's design team absorbed the wisdom through the Victory endeavor. It cross-referenced it with the historical Indian bike concepts to create the perfect blend of advanced engineering with loyalty to the American heritage aesthetic.
In short, while some of the technology employed by Indian is founded on Victory's engineering, the brand's aesthetical approaches are coming from opposite directions. 
Indian's Success is Victory's Failure
One key difference between Indian and Victory Motorcycles is that Polaris's resurrection of the Indian Motorcycle brand was a smash hit.
It gave HD such a run for its money that the Victory line could no longer compete with either Harley or their sibling in-house Polaris brand.
Eventually, Indian motorcycles became such a smash hit Polaris closed the door on the production of Victory motorcycles for good after the 2017 year-model line.
Victory Motorcycles developed a large cult following during its two decades of production.
While HD fans continue to criticize the futurist aesthetic, there was no denying that Victory was the superior-built machine with superior engineering, starting with their innovative V-Twin engine concepts.
In 2015, Consumer Reports announced that Victory scored the highest in the category of Owner Satisfaction.
However, with Victory's parent company acquiring the Indian brand in 2011 and launching in 2013, Victory's sales began to decline.
Because Indian Motorcycles combine the originality and refinement of Victory with the heritage factor and, therefore, the emotional connection Harley-Davidson has on its following, Indian can compete with both brands.
Dealership. Aftermarket and Warranty Support
Eventually, in 2017, Polaris closed the door on Victory bike production for good, anointing that they will continue to produce parts and warranty support for Victory motorcycles until 2027.
Since Victory bikes are no longer produced, most of its dealership locations closed–what few service centers remain are often located inside of other dealerships or combined with Indian service centers.
Meanwhile, Indian motorcycle sales are on the upcurve. Indian adds more bike models to its stable every year and consistently opens more dealerships worldwide.
Therefore, the dealership and service center network for Indian motorcycle owners is much vaster, offering a more overall support system and a deeper line of OEM accessories and options.
Used Market Price/Resale Value
Since Victory motorcycles are strictly available on the used market, they cost significantly less than Indians due to the lack of dealership support mentioned earlier.
Furthermore, exclusivity also boosts Victory models to collector status, helping them retain more resale value than Indian motos.
Even brand new, the 2015 year model Indian Chieftain was at least $4,000 more than the Victory, long before the CHieftain had the slew of special features it has now.
 Even closer in build, concept, features, and aesthetic is the Victory Octane and the Indian Scout—both are low, medium-sized cruisers with aggressive engine specs and class-leading suspension, brakes, and reliability.
When they were both in production, the Scout went for almost $1,000 more than the Octane, likely due to the iconic Indian brand.  
You might also be interested in knowing whether the Indian Motorcycles are still made in America.
Engine and Drivetrain Concepts
Most Indian motorcycles equip the air-cooled, Thunderstroke V-Twin engine, which comes in two sizes depending on year-model and trim package.
The 111 cubic inches Thunderstroke 111 cranks out 120 foot-pounds of torque; the Thinderstroke 116 cranks out upwards of 128.
The Victory equivalent was the 106-cubic-inch cross-country engine, smaller yet capable of 110 ft-lbs of torque power.
Still, while the Cross Country employs a 45mm throttle body, the Thunderstroke 111-equipped Indian Chieftain stocks a 54mm throttle body for a more aggressive response.
Other models, like the Indian Scout and the Victory Octane, use the same engine.
The liquid-cooled, 1179 CC V-Twin inside the Octane was a smash hit, offering nearly double what the equivalent HD engine does in horsepower.
When it came time to redesign the Scout, Polaris took the Octane motor they were so proud of, shaved some weight off by bringing it down to 1133cc, and added the Indian flair to the same core-bike concept.
One of the most significant and noticeable differences between Indian and Victory motorcycles is the transmission—Polaris's motorcycle design team improved on Victory's clunky gearbox action by giving Indian bikes either gear-driven or shaft-driven primary drives. 
Victory used belt drives to send power from the clutch to the transmission. While most Indian and Victory motorcycles come with a six-speed transmission, the Victory Cross Country has overdriven gear for low-range cruising. 
Indian motorcycles are more aggressive, offering passing power and accessible torque in every gear. 
Finally, Victory engines didn't use pushrods, while Indian V-Twins do.
Some say the lack of push rods enhances the longevity of the Victory motors. Still, the decision to include pushrods was part of Polaris's innovative blending of modern performance-focused engineering with classic Indian legacy.
In many ways, the integration of Victory's know-how with pushrod mechanics makes the Indian engine designs innovative and unique in their own right.
Make sure to also read our article about how well Indian Motorcycles hold their value.
Brake System Technology
Indian offers Anti-Lock Brake Systems as a trim option on almost all their models, including the Indian Scout. And while Victory offered ABS on some models, the Victory Octane wasn't available with ABS and only stocked a single disc rotary on the front, despite its quick pick-up time.
The Scout also stocks a single disc up front, but its ABS option prevents lock-ups and slides. 
While a single disc brake is common on American cruisers, both these bikes produce more power than is typical for a cruiser with a medium-sized engine. With sportier handling, they both could benefit from a dual disc up front. 
The lack of an ABS option on the Octane gives it a different feel, especially when riding in a sportier style.  
The Indian Big Twins all come standard with ABS, giving these heavy bikes such smooth stopping power that they feel like a bike half the size.
While the bigger Victory bikes offer ABS as an option, riding a big twin like the Cross Country that isn't equipped with the ABS provides a noticeably different ride quality due to the clumsier stopping power.  
Customization and Upgrade Options
While Victory was around for almost two decades, they didn't start generating serious profit until a few years before they ceased production. Therefore, aftermarket accessory manufacturers were slow to output Victory upgrades and customization options. 
The instant success of the Indian Motorcycle revival caused many of the most popular aftermarket brands to launch production on all kinds of upgrade enhancement packages for the Indian lineup.
And while they're nowhere near the level of HD, Indian motorcycle customization options are steadily increasing as the brand climbs the sales charts higher every year.
Please also reaod about 9 differences between Indian Motorcycles & Harley-Davidsons
Side By Side Motorcycle Specs
To showcase some of the main differences between Indian and Victory motorcycles, we've compared the specs of two of their most similar models, the Indian Chieftain and the Victory Cross Country, as listed on topspeed.com:
Specification
Indian Chieftain
Victory Cross Country
Drivetrain
Engine
Thunder Stroke® 111, V-Twin
Four-Stroke 50-degree V-Twin
Displacement
111 cubic inches
106 cubic inches
Cooling System
Air/Oil Cooler
Air/Oil Cooler
Valvetrain
Two Valves Per Cylinder, Hydraulic Lifters
Single Overhand Camshafts with Four valves per Cylinder, Self-Adjusting Cam Chains, Hydraulic Lifters
Bore
101 mm
101 mm
Stroke
113 mm
108 mm
Compression Ratio
9.5 to 1
9.4 to 1
Fuel Injection System
Electronic Closed Loop Fuel Injection with 54 mm Bore
Electronic Fuel Injection with Dual 45 mm Throttle Body
Maximum Torque
119.2 pound-feet at 3,000 RPM
110.6 Pound-Feet
Driven Clutch
Wet, Multi-Plate
Wet, Multi-Plate
Transmission/Primary Drive
Gear Drive Wet Clutch
Carbon-Fiber Reinforced Belt
Exhaust System
Split Dual Exhaust with Crossover
Split Dual Exhaust with Crossover
Chassis
Suspension: Front
Telescopic Fork, 46 mm Cartridge Forks with Dual Rate Springs
Inverted Cartridge Telescopic Fork, 43 mm Diameter
Suspension: Front Travel:
4.7 inches
5.1 Inches
Suspension: Rear
Single Shock, Pneumatic Adjustment
Single, Mono-Tube Gas, Cast Aluminum with Constant-Rate Linkage, Air Adjustable
Suspension: Rear Travel
4.49 inches
4.7 Inches
Brakes: Front
Dual/ Floating Rotor/ Four-Piston Calipers Dual Front/ 300 MM with ABS
Dual 300 mm Floating Rotors with Four-Piston Calipers
Brakes: Rear
Single/ Floating Rotor/ Two-Piston Caliper/ 300 MM with ABS
300 mm Floating Rotor with Two-Piston Caliper
Tires: Front
Dunlop® Elite 3 130/90B16 73H
Dunlop® Elite 3 130/70R18
Tires: Rear
Dunlop® Elite 3 180/60R16 80H
Dunlop® Elite 3 180/60R16
Wheels: Front
Cast 16 x 3.5 inches
18 X 3.5 Inches
Wheels: Rear
Cast 16 x 5 inches
16 X 5.0 Inches
Rake
25 degrees
29 degrees
Trail
5.9 inches
5.6 Inches
Dimensions
Overall Length
101.2 inches
104.3 inches
Overall Height
60.2 inches
NA
Overall Width
40.2 inches
NA
Seat Height
26.0 inches
26.3 Inches
Wheelbase
65.7 inches
65.7 inches
Ground Clearance
5.6 inches
5.8 Inches
Details
Fuel Capacity
5.5 Gallons
5.8 Gallons
GVWR
1,385 Pounds
1,360 Pounds
Weight – Empty Tank
About 750 Pounds
About 690 Pounds
Dry Weight
815 Pounds
760 Pounds
Price
$22,999
$18,999
Was this article helpful?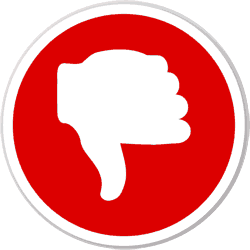 Did you find wrong information or was something missing?
We would love to hear your thoughts! (PS: We read ALL feedback)