Polaris purchased the struggling Indian Motorcycle brand in 2011 and launched its first stable of bikes in 2013.
Since then, Polaris Indian has proven itself as one of the most proficient cruiser engineering teams in the game, producing a diverse lineup of American heritage-style cruisers for various styles of riders, but are Indian motorcycles air- or liquid-cooled?
Here's the Answer to Whether Indian Motorcycles Are Air- or Liquid-Cooled:
Indian motorcycles all employ one of four engines. While the 111ci and 116 ci versions of the Thunderstroke engine are both air-cooled V-Twins, the PowerPlus, the Scout, and the FTR engines are sealed all liquid-cooled V-Twins.
What Indian Motorcycle Models and Years Are Air-Cooled?
Here are the Indian Motorcycles models and years that are air-cooled:
Indian Chief
The Indian Chief is a big twin cruiser equipped with the air-cooled Thunderstroke 111 engine, a striped down cruiser aesthetic, a black mag wheelset, and mid-mounted foot control with drag bars. 
Chief Bobber
The Bobber version of the Indian Chief builds on the Indian Chief's minimalist aesthetic and keeps its air-cooled Thunderstroke 111 engine. The bobber version trades the mag wheels for old-school-styled spoked rims.
It has forward foot controls and a classic-bobber-Esq seat, and mini-ape handlebars.
Chief Dark Horse
The Chief Dark Horse has a bigger, 116 cubic-inch version of the air-cooled Thunderstroke engine, a 4-inch touchscreen-controlled Ride Command System, and mid-frame foot controls,.
It also features the blacked-out hardware, engine heads, wheelset, and handlebars that come standard on most of their Dark Horse trim packages.
Chief Bobber Dark Horse
For $19,499 brand new, the Chief Bobber Dark Horse combines the robust, air-cooled 116 Cubic Inch Engine with the vintage aesthetic and riding position of the Chief Bobber. 
Indian Super Chief
The Indian Super Chief assembles the air-cooled Thunderstroke 111 motor powered-Chief cruiser into an American Heritage style bagger by adding a windscreen, leather saddle bags, foot-resting floorboards, and comfortable handlebars for long-distance riding.
Super Chief Limited
The Super Chief Limited includes a Ride Command touchscreen system and stocks the larger 116 ci version of the air-cooled Thunderstroke 116 moto for more torque.
Indian Springfield
The Indian Springfield is an American heritage-style cruiser motorcycle equipped with a quick-release windscreen locking hard bags and front and rear passenger highway bars.
The base model Springfield is powered by the Thunderstroke 111 air-cooled powerhouse.
Indian Chieftain
The air-cooled Thunderstroke 111 powered-Indian Chieftain is an elegant yet sporty bagger with a low seat position and short seat height for class-leading handling, despite its 18+ gallons of hard, weatherproof, and locking storage cases.
It stocks a modern, fork-mounted front fairing complete with Ride Command Navigation and Bluetooth connectivity.
Chieftain Limited
The Limited edition of the Indian Chieftain comes stock with the more extensive 116 CI edition of the Thunderstroke motor, which is still air-cooled.
The Limited trim package includes more advanced navigation, live traffic and weather updates, extra chrome, and a striking paint finish.
Indian Roadmaster
The Indian Roadmaster stocks the upscaled, air-cooled Thunderstroke 116 CI Engine for extra power and torque.
The Roadmaster comes standard with over 36 gallons of remote locking storage, including a trunk that doubles as a passenger backrest, hard lower body extensions for additional leg protection against the elements, and a 7-inch touchscreen-controlled Ride Commands with live weather, traffic, and navigation.
Roadmaster Dark Horse
The Darkhorse edition of the Roadmaster keeps the air-cooled 116 ci version of the Thunderstroke Big Twin engine and adds a 19″ front tire with the contemporary, half-cut front fender and a classy matte finish.
Roadmaster Limited
The Roadmaster Limited drops the old-school swoop-style front fender for a more slender piece that fits its giant front wheel and adds dazzling paint and chrome finish.
What Models are Liquid-Cooled?
Indian Scout
The Indian Scout is a medium cruiser stocked with a radiator and fan-equipped liquid-cooling system to keep its sealed, 69 cubic Inch, 1133cc engine from overheating.
Furthermore, the Scout utilizes a buttery-smooth 6-Speed gear-driven primary transmission.
Indian Scout Bobber
The Indian Scout Bobber shares the air-cooled engine and frame as the Scout but is stripped down with a more aggressive riding stance and a lighter weight, not to mention its heritage bobber-styled handlebars and classic seating position.
Scout Bobber Twenty
The Scout Bobber Twenty combines the modern performance-focused qualities of the standard Scout with the bobber styling of the original 1920s Scout aesthetic. Despite its vintage design and build, it still employs the sealed 69CI Scout engine and the modern liquid cooling system.
Scout Rogue
The Indian Scout Rogue offers the same liquid-cooled engine and low-sitting frame as the original Scout.
That said, the fenders are cut shorter, and it gets a quarter fairing, mini ape hanger handlebars, a larger 19″ front mage wheel, and a sportier seat for an aggressive and modern style.
Indian Scout Sixty
Even though the Scout Sixty line stocks a smaller, 60 ci, 999 cc version of the sealed Scout engine and a five-speed gearbox to be more comfortable for beginners, it keeps the liquid-cooling system, as liquid cooling is required to stay innovative and closed V-Twin employed by the Scout from overheating.
The Indian Scout Sixty keeps the frame and aesthetic of the original Indian Scout.
Scout Sixty Bobber
Although the stripped-down, Bobber version of the Scout Sixty is the most affordable bike in the Indian Motorcycle stable, riders get the same liquid-cooled, 78 HP-producing engine with a  peak torque of 65 ft-lbs and peak torque RPM of 5,800 rpm.
But the Scout Sixty Bobber features cut fenders and minimalized aesthetics that shave money off the cruiser's weight and price.
We also have a comprehensive article about how much used Indian Motorcycles cost.
Scout Rogue Sixty
The liquid-cooled Scout  Rogue Sixty is the same basic package as the base model Scout Sixty, stuffing the engine, transmission, and specs of the smaller-displacement Scout Sixty inside the modern, aggressive style package of the Scout Rogue.
Indian FTR
The Indian FTR is a Flat Track Racer-inspired standard or naked motorcycle with a liquid-cooled V-Twin based on the Scout motor but upgraded for flat track racing. 
The FTR stocks an assist-and-slip multi-plate clutch, adjustable suspension, a gear-driven gearbox, and a liquid-cooled 1203CC V-Twin engine capable of 120 horsepower.
FTR S (Sport)
The FTR S or Sport Edition adds Brembo Brakes,  extra body and fairing, lean angle, sensitive stability control, and a 4-inch touchscreen.
It's functional Ride Command system stocked with multiple ride modes to the FTR package while maintaining its liquid-cooling system.
FTR Rally
In addition to the liquid-cooled 1203 cc V-twin motor, the FTR Rally stocks Pirelli Scorpion Rally STR Knobby tires, ProTaper handlebars, a Rally Windscreen, a brown-leather Aviator Seat, and a matte-black finish to the FTR's naked bike trim.
FTR Championship Edition
The Red, White, and black championship of the FTR correspond to the original 750cc Flat Track Racer Indian started molding years ago, and its sealed, V-Twin engine has been liquid-cooled from day 1.
It's since been elevated to a 6-speed liquid-cooled 1203cc V-Twin, Akrapovic exhaust package, lean angle sensitive stability control, and a 4.3-inch touchscreen-operated Ride Command Infotainment package.
FTR R Carbon
The FTR R(acing) Carbon edition comes with Metzeler Sportec M9 RR Race tires, Brembo T5 sport brakes, Ride Command, various riding modes, Ohlins adjustable sport suspension, and a carbon fiber frame–still liquid-cooled.
Indian Challenger
The incredibly innovative Indian Challenger is a big Twin bagger stocking Indians' newest motor design, the liquid-cooled PowerPlus V-Twin motor, capable of 122hp and 128 ft-pounds of torque.
The Challenger includes a frame-fixed fairing with an integrated Audio system, Bluetooth connectivity, and the Indian Ride Command infotainment system.
Challenger Dark Horse
The Dark Horse version of the Indian Challenger keeps the same liquid-cooled PowerPlus engine. Still, it adds live traffic, weather overlays, and Apple CarPlay to the Ride Command system and the instantly recognizable Indian Dark Horse Matte trim.
Indian Pursuit Limited
The Indian Pursuit Limited is a tour-ready Challenger that uses the same liquid-cooled PowerPlus engine folded into a fully decked touring motorcycle by adding a locking trunk for 35+ gallons of luggage space, luxuries like heated seats for the driver and passenger, and heated grips.
Pursuit Dark Horse Premium
The Indian Pursuit Dark Horse Premium Package may use the same liquid-cooled PowerPlus engine as the Challenger but adds a matte finish, blacked-out engine, exhaust, rims, and hardware, and all the specialized technology Indian offers to date.
Please also read our article about how much Indian Motorcycles weigh.
Do Riders Generally Prefer Liquid or Air-Cooled Models?
Riders who like the simplicity and ease of maintenance associated with traditional American cruiser V-Twin engine concept prefer air-cooled engines. Riders interested in refined performance and innovative engineering tend to favor liquid-cooled engines. 
What Cooling System Has the Least Problems?
Air-cooled V-Twin engines are open and employ fins that catch air while riding. The lack of radiator and fan machinery air-cooled engines use makes them easier to work on and leaves less from for part failure to cause problems to the system itself.
That said, liquid-cooled motorcycles are cooled more consistently, whether in motion or idling.
As long as the liquid cooling system is maintained and functions correctly, the engine on a liquid-cooled bike has a lower chance of overheating, especially in hot climates and when stuck in traffic.
Make sure to read our article about how reliable Indian Motorcycles are. 
Should I Go for an Air-Cooled or Liquid-Cooled Indian?
If you purchase an Indian motorcycle designed for the style of riding you intend to do, you'll naturally get the ideal type of engine.
Polaris engineers equip modern Indian motorcycles with the machine most suited for the style of riding the bike is intended for.
A track bike like the FTR o a high-revving medium cruiser like the Scout is ridden hard in short bursts, often in restricted or heavily trafficked areas.
Long-distance baggers like the Indian Chieftain and Indian Springfield are intended to be ridden for hours on the open road.
Therefore, it makes sense for the FTR to have a liquid-cooled engine and the Chieftain to have a large-displacement air-cooled V-Twin.
Was this article helpful?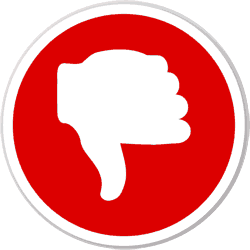 Did you find wrong information or was something missing?
We would love to hear your thoughts! (PS: We read ALL feedback)