The Indian Motorcycle Company was started in 1901 by George Hendee, who needed a motorized bicycle to pace and judge bicycle races.
He enlisted the engineering brilliance of Oscar Hedstrom, and half a century of motorcycle development and refinement followed until the original operation went under in 1953.
After a few failed attempts by multiple business models, Polaris picked up where Hedstrom and Hendee left off, with their sights set on performance and refinement in engineering.
This article dives into how much the new Indian Motorcycles Cost.
Here's the Short Answer to How Much New Indian Motorcycles Cost:
New Indian Motorcycles cost between $9,000-$37,999 depending on the model, features, and trim package. The average price of a brand-new Indian bike is around $21,000. These prices are more costly than the Japanese competition; Indian offer more than American contemporaries like Harley-Davidson.   
Below we take a comprehensive look at the prices of the various new Indian motorcycle models, organized by type of bike.
How Much Do New Indian Motorcycle Cruisers Cost?
Indian cruiser motorcycles range in price, starting at $10,749 and topping out at $19,499, depending on the model, finish, and features package. Here's a list of the new 2023 year model Indian cruisers with the prices and key features:
Indian Scout
The Indian Scout is a medium cruiser with a 69 cubic Inch, 1133cc engine and a 6-Speed gear-driven primary transmission costing $13,249 brand new.
Indian Scout Bobber
The Indian Scout Bobber has an MRSP of $12,249.
It shares the engine and frame as the Scout but is stripped down with a more aggressive riding stance and a lighter weight, not to mention its iconic bobber-styled handlebars and seating position.
Scout Bobber Twenty
With a new price tag of $13,249, the Scout Bobber Twenty combines the modern performance-focused qualities of the standard Scout with the bobber styling of the original 1920s Scout aesthetic.
Scout Rogue
The Indian Scout Rogue offers the same engine and frame as the original Scout.
The fenders are chopped down, and it gets a quarter fairing, mini ape hanger handlebars, a larger 19″ front mage wheel, and a sportier seat for just $12,749 out the door. 
Indian Scout Sixty
At $11,749 brand-new, the Indian Scout 60 has the same frame and style as the original Indian Scout, but stocks a 999CC, 60 Cubic Inch liquid-cooled V-Twin downsized for entry-level riders.
Scout Rogue Sixty
The Scout  Rogue Sixty offers riders the engine, transmission, and specs of the smaller-displacement Scout Sixty inside the modern, aggressive style package of the Scout Rogue, a new bike price of $11,249.
Indian Chief
The Indian Chief is a large-displacement cruiser with the monstrous Thunderstroke 111 engine, a striped down cruiser aesthetic, a black mag wheelset, and mid-mounted foot controls with drag bars. Brand new, the entry-level Chief model goes for $14,999.
Chief Bobber
The Bobber version of the Indian Chief builds on the Indian Chief's minimalist aesthetic, but swaps out the mag wheels for vintage spoked rims moves the foot controls forward, and comes stock with a vintage -bobber-0inspired seat and mini-ape handlebars for an MSRP of $16,499.
Chief Dark Horse
The Chief Dark Horse has a bigger, 116 cubic-inch version of the Thunderstroke engine, a 4-inch touchscreen-operated Ride Command System, and mid-mounted foot controls at a totally new price of $17,499.
Chief Bobber Dark Horse
For $19,499 brand new, the Chief Bobber Dark Horse combines the powerful 116 Cubic Inch Engine with the style and riding position of the Chief Bobber. 
Before we go to the next section, you should also check out whether Indian Motorcycles are still make in America.
How Much Do New Indian Standard Motorcycles Cost?
Indian standard or naked motorcycles cost between $13,4999 and $17,249. We've listed the 2023 Indian Standard motorcycle line models and their respective prices below:
Indian FTR
The Indian FTR is a Flat Track Racer-inspired standard or naked motorcycle with an assist-and-slip multi-plate clutch, adjustable suspension, a 6-speed gear-driven transmission, and a  liquid-cooled 1203CC V-Twin engine capable of 120 horsepower selling for $13,499 brand new.  
FTR S (Sport)
For $15,749, the FTR S or Sport Edition adds Brembo Brakes,  extra body and fairing, lean angle, sensitive stability control, and a 4-inch touchscreen-functional Ride Command system (which includes multiple ride modes) to the FTR package.
FTR Rally
The FTR Rally stocks Pirelli Scorpion Rally STR Knobby tires, ProTaper handlebars, a Rally Windscreen, a brown-leather Aviator Seat, and a matte-black finish to the FTR's naked bike package for an MSRP of  $14,499.
FTR Championship Edition
The Red, White, and black championship of the FTR resembles the original 750cc Flat Track Racer Indian began developing five years ago.
It's upgraded to a 6-speed liquid-cooled 1203cc V-Twin, Akrapovic exhaust package, lean angle sensitive stability control, and a 4.3 inch touchscreen-operated Ride Command system for a brand new price of $16,499.
FTR R Carbon
The FTR R(acing) Carbon edition comes with Metzeler Sportec M9 RR Race tires, Brembo T5 sport brakes, Ride Command, various riding modes, Ohlins adjustable sport suspension, and a carbon fiber frame at a new price of $17,249.
How Much Do New Indian Bagger Motorcycles Cost?
Indian bagger motorcycles range in price between $18,999 and $28,999. Here are the average prices of the 2023 lineup of Indian Baggers:
Indian Super Chief
The Indian Super Chief builds the Thunderstroke 111 engine powered-Chief cruiser into a bagger by adding a windscreen, leather saddle bags, foot-resting floorboards, and comfortable handlebars for long-distance riding at the cost of $18,999 out the door. 
Super Chief Limited
The Super Chief Limited adds a Ride Command touchscreen system and stocks the bigger, Thunderstroke 116 engine for more power at a new market price of $21,999.
Indian Springfield
$22,499 gets you a brand new Indian Springfield-a vintage-style cruiser motorcycle equipped with a quick-release windscreen locking hard bags and front and rear passenger highway bars. 
Indian Chieftain
The Thunderstroke 111 powered-Indian Chieftain is a sleek and sporty bagger with a low seat position and short chassis for premier handling, despite its 18+ gallons of locking, hard-case storage, and a stylish, fork-mounted front fairing complete with Ride Command and Bluetooth connectivity for $22,499.
Chieftain Limited
The Limited edition of the Indian Chieftain costs $27,999. It comes with the larger 116 CI edition of the Thunderstroke motor, integrated navigation with live traffic and weather updates, and a dazzling paint and chrome finish at $27,999.  
Indian Challenger
A brand new Indian Challenger costs $24,499 and comes with the liquid-cooled PowerPlus V-Twin motor, capable of 122hp and 128 ft-pounds of torque.
And a fixed, chassis-mounted fairing with an integrated Audio system, Bluetooth connectivity, and the Indian Ride Command infotainment system.
Challenger Dark Horse
The Dark Horse version of the Indian Challenger adds live traffic, weather overlays, and Apple CarPlay to the integrated Ride Command system and the signature Indian Dark Horse Matte finish options for a new model price of $28,999.
How Much Do New Indian Touring Motorcycles Cost?
Indian Touring motorcycles cost between $22,999 and $33,999, depending on the model and trim package. Here are the specifics:
Indian Roadmaster
At $30,499 new price, the Indian Roadmaster stocks the upscaled, Thunderstroke 116 CI Engine for extra power and torque.
The Roadmaster features over 36 gallons of remote locking storage, including a trunk that doubles as a passenger backrest, hard lower body work for additional leg protection, and a 7-inch touchscreen actuated Ride Commands with live weather, traffic, and navigation.
Roadmaster Dark Horse
The Darkhorse edition adds a 19″ front tire with the modern, half-cut front fender and a refined matte finish for a new model price of $30 999.
Roadmaster Limited
The Roadmaster Limited drops the vintage swoop front fender for a more slender piece that fits its more giant front wheel and adds dazzling paint and chrome finish for the increased new model price of $30,999
Indian Pursuit Limited
Starting at $29,999 new, the Indian Pursuit Limited build the Challenger into a fully dressed touring motorcycle by adding a locking trunk for 35+ gallons of storage, amenities like heated seats for the driver and passenger, heated grips.
The motorcycle also comes features the full Ride Command suite with live navigation, traffic, and climate updates, and extra chrome finish.
Pursuit Dark Horse Premium
For somewhere between $30,999 and $33,999, riders get a brand new Indian Pursuit with the Dark Horse Premium Package for a matte finish, blacked-out engine, exhaust, wheels, and hardware, and all the technological bells and whistles Indian has to offer.
These include heated seats, heated grips, and the most advanced infotainment system in the touring motorcycle class.
What Is the Cheapest Indian Motorcycle Model?
The stripped-down, Bobber version of the Scout Sixty is the most affordable bike in the Indian Motorcycle stable. With an MRSP of $10,749 brand new, riders get the same 78 HP, Peak Torque of 65 ft-lbs, and Peak Torque RPM of 5,800 rpm as the Sixty.
But the Scout Sixty Bobber features chopped fenders and minimalized style that shaves money off the price tag and weight of the cruiser.
Thanks to its weight and manageable engine output, the Scout Bobber Sixty is one of the best Indian Motorcycles good for beginners.
What Is the Most Expensive Indian Motorcycle?
With a price tag of $35,999, the most expensive motorcycle model in the Indian stable is the Challenger Elite, as only 150 of the 2023 year models are available worldwide. Before buying this expensive bike, it's important to know whether Indian Motorcycles hold their value.
Key Specifications of the High-Class Indian Challenger Elite include:
Standard Equipment: Electronically Adjustable Rear Suspension Preload, Smart Lean Technology

®

Engine Type: 6 Speed PowerPlus Liquid Cooled 108 cu in V-twin
Peak Torque: 128 ft-lbs
Audio: 400-Watt PowerBand Audio
Infotainment: 7-inch touchscreen powered by RIDE COMMAND with Apple Carplay

®

Integration, turn-by-turn navigation, and RIDE COMMAND+
Can you Negotiate a Better Price on Indian Motorcycles?
There is always room to negotiate a better price at the Indian dealership, depending on how well you know your facts regarding the motorcycle, the market value, and maintenance costs.
Even if they stand firm on the MSRP, negotiate for service credit, accessories, or merchandise.
Sources
Indian Motorcycles Buyer's Guide | U.S. News (usnews.com)
2022 Indian Motorcycle Reviews, Prices, and Specs
2023 Motorcycles – New Indian Motorcycles
Was this article helpful?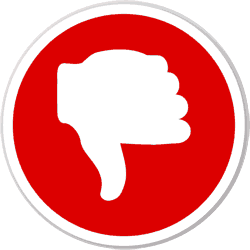 Did you find wrong information or was something missing?
We would love to hear your thoughts! (PS: We read ALL feedback)