In 2013 Polaris resurrected the first motorcycle brand out of the United States, Indian Motorcycles.
Since the company's launch in 1901, the Polaris Indian lineup has been the most sophisticated, high-performance machine to wear the Indian Motorcycle logo.
And because these bikes are reliable and long-lasting, they're readily available on the used market, but just how much do use Indian motorcycles cost?
Here's the Short Answer to How Much Used Indian Motorcycles Cost:
The typical listing price of a used Indian motorcycle is between $8,890-$33,175 depending on the year model, trim, features package, exclusivity, and owner variables like storage etiquette, service frequency, and riding habits/crash reports.
How Much Do Used Indian Cruisers Cost?
According to the Kelley Blue Book Typical Listing Prices, used Indian cruiser motorcycles cost between $8,890 and $18,000, depending on what year, model, ownership habits, mileage, and the bike's condition.
Indian Chief/Chief Classic
The Indian Chief is one of the first models Polaris resurrected, and up until recently, the Chief was an homage to the various Indian Chief models produced between the 1920s and 1950s.
Eventually, the model branched off into multiple models. The throwback edition with the vintage leather and swooping fenders once called the Chief, is sometimes called the Chief Classic, depending on the year.
On the used market, the 2016 Indian Chief Classic is typically listed at $15,230.
In 2018, the classically-styled cruiser was called the Indian Chief, featuring modern amenities like Anti-Lock Brakes, a keyless ignition, cruise control, and the fuel-injected, air-cooled 111 Cubic-inch Thunderstroke engine, but maintained the classic front fender and wide handlebars.
The 2018 Indian Chief is listed for an average of $16,445 on the used moto market.
Chief Dark Horse
The original Polaris Indian Chief Dark Horse is similar to the Chief Classic with its old-school wide handlebars and traditional swooping front fender but features the matte-black Darkhorse finish, blacked-out bars, wheels, hardware, and engine heads.
A 2016 Indian Chief Dark Horse is typically sold used for $14,750. $16,235 will get you a 2018-year model, on average. The 2019 Indian Chief Darkhorse features multiple ride modes and a Rear Cylinder Deactivation feature and is listed for around $17,100 on the used market. 
Indian Scout/Scout ABS
The Indian Scout is a mid-sized cruiser with a 1133cc (69 cubic inches) sealed, liquid-cooled V-twin engine inspired by the Indian Scout of the 1920s. Still, the modern Scout features a 6-speed gear-driven wet clutch.
A used 2015 Scout goes for $9,435. 2016 saw the birth of two versions of the Scout, the original and the Anti-Lock Brake(ABS) model, which averaged $9,600 and $9,735, respectively, don't he used to market.
Used bike shoppers typically pay $11,555 for a used 2018 Scout and $12,170 if it's got ABS.
Due to its commonality, a used 2019 base Scout model costs less on average, with a typical listing price of $11,160, even though a used 2019 Scout ABS model averages $12,915.
Scout Bobber/Scout Bobber ABS
The Scout Bobber was introduced in 2018 as a stripped-down alternative to the base Scout model.
The Bobber utilizes the same frame and engine as its Scout sibling but comes with bobber-styled handlebars and a vintage race-style leather seat.
Its fenders are chopped down, and some of the body is stripped for a lighter weight, not to mention its riding position differs from the OG Scout, offering a more aggressive stance.
And just like the base Scout, the Scout Bobber is available with ABS as an option.
Perhaps its exclusivity is why Kelly Blue Book reports the Scout Bobber's Typical Listing price is $12,080, $13,130 for the ABS model. Used moto-market shoppers can score a 2019 Scout Bobber for an average of $11,670 or $12,295.
Before buying any of these bikes, make sure you know how reliable Indian Motorcycles are.
How Much Do Used Indian Naked Motorcycles Cost?
Naked, streetfighter, or standard Indian motorcycles are typically listed on the used market for an average of $12,000-$15,000, depending on the trim package.
Indian FTR
The Indian FTR is a naked bike inspired by the Flat Track Racer scene, hence the motorcycle model's initials.
Launching in 2019, it features a 1203cc liquid-cooled V-Twin motor designed for dirt racing, capable of 120 horsepower at 10,000 RPMS.
The base FTR features a 6-speed gear-driven transmission, an assist-and-slip multi-plate clutch, and a field-adjustable suspension–a used 2019 Indian FTR costs around $12,015 on the used market. 
FTR 1200 S
The FTR 1200 S is the Sport edition of the already well-equipped Flat Track-inspired bike. The S or Sport edition adds body and fairing gear, lean angle sensors, sensitive stability control, and multiple ride modes.
In recent years, the Sport model has come stock with the Indian Ride Command Infotainment system, accessible to the rider via a 4-inch touchscreen.
A 2019 Indian FTR S model sells on the used market for an average price of $12,955, provided it's been well-kept and has a modest mileage reading. 
FTR S Race Replica
The FTR S Race Replica features all the upgrades of the S model but includes more race goodies and the replica paint finish of the official Indian Flat Track Racing team.
According to Kelly Blue Book, the Typical Listing Price of a used 2019 Indian FTR S Race Replica edition is $14,555. The 2019 model came with some unique features.
How Much Do Used Indian Baggers Cost?
Used Indian baggers cost between $14,000 and $26,000 depending on make, model, engine, and trim package.
Indian Springfield
The Indian Springfield is a tour-ready vintage-styled cruiser that looks like it rolled right out of the 1960s, although its equipped with licking handbags for secure touring, front and rear highway bars for added protection, and a quick-release windshield that pops off when riders want to drop the nagger look and cruise around town.
The average used market listing price for 2016, 2018, and 2019 base model Indian Springfield is $16,390, $18,965, and $20,510, respectively.
Springfield Dark Horse
Staring in 2018, Indian offered a Dark Horse version of the Springfield featuring a matte-black paint finish, blacked-out old-school wide bars, blacked-out engine heads, and a larger front tire with a chopped front fender.
You can find used 2018 Indian Springfield Dark Horses for around $18,895 at most used motorcycle dealerships. A 2019 year model goes for $20,935 used, providing it was stored, serviced, and ridden responsibly. 
Chief Vintage
The Indian Chief Vintage is a cross between a Chief Classic and a Springfield, but with vintage-replica frilled-leather saddle bags instead of the locking hard cases.
The Chief Vintage also stocks the wide handlebars and a quick-release windscreen but adds the old-school swooping front fender and a tassel-flared leather seat to compliment its vintage paint finish.
A first-year 2014 Chief vintage is typically listed on the used market at $14,520. A used 2016 year model costs around $15,950, whereas $17,945 can get you a used 2018 Chief Vintage. Kelly Blue Book claims the average price of a used 2019 year model is $19,145. 
Chieftain
The Chieftain is a bagger motorcycle similar in build, luggage capacity, and power to the Springfield, with the same Thunderstroke 111 Engine. Still, it trades its windscreen for a full-sized fairing equipped with Ride Command navigation and Bluetooth capabilities.
Used 2014 Chieftain's Typical Listing Price: $14,810
Used 2016: $16,585
Used 2018: $20,605
Used 2019: $21,855
Chieftain Classic
Typical listing prices for the Chieftain Classic:
2018: $21,085
2019: $23,310
Chieftain Limited
Average Used Market Price for the Chieftain Limited:
2018: $22,380
2019: $24,425
Chieftain Dark Horse
Average or Typical Used-Vehicle Prices of the Indian Chieftain Dark Horse:
2016: $16,475
2018: $22,290
2019: $25,385
If you want to know how hefty these baggers are, read about how much Indian Motorcycles weigh.
How Much Do Used Indian Touring Motorcycles Cost?
Here's how much used Indian Touring motorcycles cost:
Roadmaster
The Indian Roadmaster starts with the frame and fairing of the Chieftain but adds a locking trunk for extra luggage capacity, which doubles as a cozy passenger back and armrest. It also stocks heated grips, seats, and a more advanced Infotainment suite.
According to Kelley Blue Book, the Typical Listing Prices for Used Indian Roadmaster Year Models are as follows:
2015: $17,290
2016: $20,135
2018: $24, 505
2019: $28,135
What Is the Cheapest Indian Motorcycle Model?
The cheapest and best Indian motorcycle for beginners is the Scout Sixty, stocking the same frame and iconic stylings as the base model Scout, but comes with a downsized 60 cubic-inch version of the Scout's liquid-cooled V-Twin engine and a 5-Speed transmission, downturned for entry-level riders.
This brings the used market price down to an average of $9,555 for a 2016 year model Scout Sixty.
Indian eventually gave its customers the option of ABS on the Scout Sixty, starting in 2018.
Used market shoppers can score a used 2018 year model Scout Sixty for $9,125 without ABS or $9,400 with it. The 2019 Scout Sixty averages $8,890 used and $10,135 used with ABS.
Talking about the cheapest Indian bike, you should also check whether Indian motorcycles are good for beginners.
What Is the Most Expensive Indian Motorcycle?
The most expensive Indian motorcycle that's available used at the time of writing is the Roadmaster Elite. The Roadmaster Elite features most rider and passenger comfort and touring amenities.
Indian has available, with a stacked suite of technological features and extra storage space.
Standard Equipment:

7″ Ride Command® Touchscreen Display with Navigation; Power Windshield; Driving Lights; Highway Bars; Genuine Leather Seats (Separate Rider/Passenger Heat Controls); Heated Grips; Adjustable Passenger Floorboards; 36.2 Gallons of Storage; Tire Pressure Monitoring; Remote-locking Hard Saddlebags & Trunk; Selectable Ride Modes; Rear Cylinder Deactivation; ABS; Cruise Control; Keyless Ignition; 600 Watt Audio System with AM/FM, Bluetooth, USB, Smartphone Compatible Input, and Weatherband; Passenger Armrests; Chrome Front & Rear Bumpers; Pinnacle Mirrors; Premium Floorboards; Paint Matched Engine Badges
A 2018 Roadmaster Elite is typically listed at an average price of $33,175, even used. 2019 is slightly more common, as more Indian bikes were produced that year than the previous. Still, a used 2019 Roadmaster Elite will run you around $32,545. 
How Well Do Indian Motorcycles Hold their Value?
Indian Motorcycles depreciate more gradually than numerous other motorcycle brands, with exceptional typical value retention of 77% after five years.
The exclusivity, reliability, impressive technology, distinctive style, design, and craftsmanship of modern Indian motos enable them to maintain value more than many other motorcycle brands.
Sources
Indian Motorcycle Values & Pricing | Kelley Blue Book (kbb.com)
2020 Indian Roadmaster Elite Motorcycle – Thunder Black Vivid Crystal (indianmotorcycle.com)
Was this article helpful?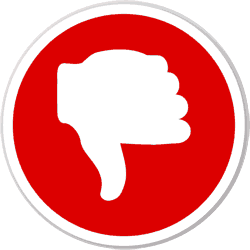 Did you find wrong information or was something missing?
We would love to hear your thoughts! (PS: We read ALL feedback)