Dickie seats (also known as rumble seats in America) are common with vintage cars produced most especially around the 1900s. They are upholstered exterior seats found on the rear deck of some old motor vehicles.
Ever wondered what these cars look like? Let's explore some of them together. Mind you, we have arranged them in no particular order.
1. Allard Clipper
The Allard Clipper is a three-wheeled vehicle produced in 1953 and 1954 by David Gottlieb of Power Drive Ltd. It is a micro car powered by an 8 bhp Villiers 346 cc engine.
Being a two-door car, it works with a single bench seat in the interior and an optional dickie seat on the rear deck.
The dickie seat is designed like a rear trunk. However, unlike a trunk, it opens backward to reveal the rumble seat.
Mind you, the seat does not only accommodate extra passengers; it is also used to carry luggage.
Meanwhile, older cars have unique problems of their own, so explore the common issues with them.
2. Austin 15 hp (1908 -1915)
The Austin 15 hp is another old vehicle that has a dickey seat. Produced by Austin, a British vehicle manufacturer, in 1908, this car was one of the many notable ones that the company boasts of.
The production of this vehicle only spans from 1908 to 1915. Sold for just seven years, you may argue that it had a relative sales success.
Unlike several other old cars, the Austin 15 hp has different options for its cabin seats. It is available as a two-seater or four-seater design.
Because you are most particular about the inclusion of a dickie seat, you'll most likely marvel at the vehicle's two-seater Harrogate design that features the dicky seat.
3. Austin 18/24 (1907)
Another Austin vehicle on this list is the Austin 18/24, introduced by the British auto maker in 1907. It is a large car with enough headroom for a tall driver and occupants.
Mind you, its large size makes it appear less enticing than many other Austin cars, like the Austin 15.
Designed more like a carriage, the vehicle features a soft-top roof with only a windshield and no side windows.
Nonetheless, it is regarded as the first big seller vehicle made by Austin with about 1,566 sales after six years of its launch.
Moreover, this car is known for its three different designs.
Whereas the shortest that features a dickie seat has about 107.9 inches for its wheelbase, the longest are the ones introduced around 1911–1913 with about 127.9 in wheelbase.
4. Austin 10 hp (1910 – 1915)
The Austin 10 hp is another Austin vehicle on this list. Well, it's the last one that we list amongst the 9 cars with a dicky seat.
Austin 10 hp is a small-sized car produced from 1910 until 1915 by Austin Motor Company. Its wheelbase is between 9 and 11 inches with a length of 130-147 inches.
The vehicle was first launched with a 1,125 cc engine. But after an unsuccessful sale stint, particularly attributed to the small engine, it took up a bigger 1615 cc vertical inline four-cylinder engine.
Austin 10 hp is also driven either as a roofless or soft-top car. It offers a two-seater design with a dickie as well as a four-seater body popular called Sirdar.
5. Day-Leads (1913-1924)
The Day-Leads was not a popular car, even during its time. It was a cyclecar built by Job Day & Sons in 1912. This car was the first that the two Brits would make, and they built it themselves using a 998 cc V-twin engine.
However, in 1914, the vehicle took up a more powerful engine.
Aside from the 1914 version, the 1919–1924 editions of the Day-Leads also worked with a 1286 cc four-cylinder engine.
The Day-Leads is a very small car, with a wheelbase measuring only 92.99 inches. Nonetheless, the vehicle also features a dickie seat like many other vintage cars of its time.
6. Triumph 10/20 (1923-1926)
The Triumph 10/20 is another open tourer on this list. Designed like the Austin 18/24, this vehicle features a 2-seat steel paneled design with only a windshield and no side windows.
It was the first Triumph automobile ever made, and it worked with a 1,393 cc (1.4L) 4-cylinder engine.
Introduced in 1923 by the Triumph Motor Company, the Triumph 10/20 came with a 102 inches wheelbase and a length of 140 inches. Of course, it also features a dickie seat.
The vehicle also has an optional 4-seater design, and it was the first British car to feature hydraulic brakes.
7. Triumph 1800 Roadster (1946)
The Triumph Roadster is another British car produced by Standard Motor Company in 1946. This vehicle is available in two variants–the 1800 Roadster (18TR) and the 2000 Roadster (TRA).
While the vehicle came with one of the most alluring designs during its time, it is quite interesting that the two Roadster variants featured a more unique dickey seat.
The Triumph Roadster offers two-row seats capable of accommodating up to five adults. It also provides an additional seat for two passengers at the rear.
Note that the additional seat is a dickie seat supported by an optional folding windscreen. You'll find this in both the 1800 Roadster (1946–1948) and the 2000 Roadster (1948–1949).
As usual, you can close a dicky seat just as you close a trunk.
However, for this particular vehicle, you'll have to open the designated windshield upward and the rumble seat backward to reveal the seat on the rear deck.
You can also explore some problems with buying a classic car.
8. Triumph Dolomite Roadster Coupe (1934-40)
Another vintage car on this list is the Triumph Dolomite produced from 1934 to 1940. It was first introduced as a sports car in 1934 until the saloon and coupe designs were introduced around 1939.
So, the Triumph Dolomite was released in two variants: the Dolomite Straight 8 (1934–1935) and the Dolomite Sports saloons/coupes (1937 – 1940).
The Triumph Dolomite Roadster Coupe is an open version of the 14/65 Triumph Dolomite. It was introduced in 1938 as a roofless car that works with a 1,767 cc (107.8 cu in) engine.
This vehicle features a single bench seat that can't accommodate more than three passengers.
To make a room for additional passengers, the Roadster Coupe also offers a dickie seat on the rear deck.
9. Triumph Super 7 & 8 (1927-34)
The Triumph Super 7 was introduced in 1927 and it remained so until it became the Super 8 in 1933. Like the other Triumph vehicles, it was also produced in two variants: the four-seat saloon and the two-seat coupe.
While many Triumph vintage vehicles were usually produced in small quantities, the Triumph Super 7 had about 17,000 quantities. In fact, it was the company's first car to be produced in large quantities.
It is also interesting to note that the car was not as long as many of its predecessors. With just 81 inches wheelbase and a length of barely 96 inches, we could as well call it a compact car.
In spite of its small size, the vehicle also features a dicky seat that can accommodate two passengers.
Did we also mention that, like the other Triumph vehicles, the Super 7 & 8 also have different body designs?
Aside from the two-seater model designed with a dickie seat, there is also a two-door 4-seat model and quite a few other designs.
Final Thoughts
It is important to note that "dicky" (otherwise known as dickie or dickey) is popularly used by the Brits. The American English variant is rumble seat.
Ultimately, these seats are more common in vintage cars, and you will hardly find a modern vehicle featuring one.
Was this article helpful?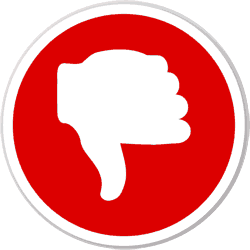 Did you find wrong information or was something missing?
We would love to hear your thoughts! (PS: We read ALL feedback)