Tesla's customers are aware their cars come with safety features that are not available in some cars.
While these features have been quite effective so far, you may have questions about their capabilities and how much they offer compared to competitors.
To gain some insight, read along as we discuss how safe your car is in certain conditions and if they offer better safety measures in comparison with other brands. We will also discuss certain Tesla safety features.
This Is How Safe Teslas Are Compared to Other Cars:
Tesla has proven to produce some of the safest electric cars so far. A study from Chicago Mobile Telematics has submitted that drivers of Teslas are 50% less likely to crash in their EV than in normal cars. Also, Tesla has received a top safety rating from the Australasian New Car Assessment Program (ANCAP). 
Are Teslas Safer Than Normal Cars?
Tesla EVs have proven safer mainly with their lesser accident rates compared to normal cars.
From the Chicago Mobile Telematics data, using EV drivers owning multiple vehicles as a basis of research, it reported about 50% lesser crash possibility in Tesla than in normal cars.
Below is how safe Tesla is using the ratings from the Insurance Institute for Highway Safety (IIHS) and the National Highway Traffic Safety Administration (NHTSA) for the safest cars in 2022.
Meanwhile, regarding safety, you should know the clever ways Teslas avoid accidents.
Are Teslas As Safe As Volvos?
Volvo cars have had a longstanding heritage in safety in the auto industry so far.
This automaker has proven competitively safe by qualifying for high safety ratings from IIHS and NHTSA for many of its models in 2022.
So far, the company received 13 Top Safety Pick Plus or TSP+ IIHS awards for 2022 for its models with the highest level of safety. 
However, though Tesla may not have been as safe as Volvos in the past, this is not the situation of recent. This automaker also got 2 TSP+ awards for 2022, thus as competitive as Volvo in safety. 
Though, unlike Volvo, Tesla has too few models to get the same number of TSP+ awards., But it also scored well on all the six crashworthiness tests IIHS performed on two of its models. 
Also, the NHTSA has rated both companies 5 stars for certain models, another proof that Teslas are as safe as Volvos.
Are Teslas As Safe As Mercedes?
Mercedes makes some of the safest cars in the world that other companies can't easily compete with. 
These cars are quite safe with over 20 models in all categories earning 5 stars from NHTSA and a few models, the TSP+ award from IIHS. 
However, despite not having many models earning 5 stars from NHTSA, Teslas have proven to be as safe as Mercedes. NHTSA proved this by giving certain models 5 stars, and 2 TSP+ from the IIHS.
Are Teslas As Safe As BMWs?
Another car brand that makes exceptionally safe cars is BMW.
This automaker'S BMW 3 series has earned a 5-star overall safety rating from NHTSA.
However, Tesla has proven as safe as BMWs by earning the same awards as some BMW cars from NHTSA and IIHS.
Are Teslas Safer in a Car Crash?
Teslas can be safer in car crashes depending on certain factors. While claims are supporting Teslas are safer in car crashes, some have submitted otherwise.
Carrying out a survey, Cambridge Mobile Telematics reported that there is a reduced likelihood of people who have Tesla crashing.
The survey found a 20% reduced likelihood of Tesla drivers using their phones when driving and a 9% reduction in driving above the speed limit.
Also, using autopilot, Tesla has reported its cars are safe not just for passengers but also for other cars on the road.
So far, in the fourth quarter of 2022, the company has reported, on average, one crash for every 4.31 million miles where drivers employed autopilot. And one crash for every 1.59 miles for drivers who do not employ autopilot.
However, while Tesla believes the auto-pilot reduces crashes in its cars, the NHTSA has reported that Tesla accounted for 70% of reported crashes that involve drive-assist autopilot since June 2022. But NHTSA claimed it made the report from incomplete data that lacks proper context.
Thus, while Tesla has recorded a lesser likelihood of crashing than other cars, this may not be the case for those employing the autopilot feature.
Which Tesla Model Is the Safest?
Model Y has proved to be the safest car of all Tesla models because of its many safety features. Not only have these features proved effective, but they have also excelled in their trials.
These features include lane assist, speed assist, cabin camera, and others.
Recently, the model claimed a Top Safety Pick+ from IIHS with 5 out of 5 stars. This rating is so far applicable to the models from 2020 to 2022.
Also, according to Tesla, the Model Y has achieved an overall highest score among other vehicles Euro NCAP rated under its newest rating method. Model Y earned an overall 5-star safety rating from the organization, making it the safest Tesla model so far.
How Many Airbags Do Teslas Have? 
All Tesla models have airbags in different locations and numbers specific to the model. Tesla has designed these airbags to enhance the safety features of your car in case there is an accident.
Below is each model and the number of airbags they have:
The model S: 6 airbags

The model X: 12 airbags

Model 3: 7 airbags

Model Y: 7 airbags
Check out Tesla & Airbags: 8 Common Questions (Answered) for more details. 
Is Tesla's Autopilot Safer Than Human Drivers?
There is no proof that the Tesla autopilot is safer than human drivers, though Tesla claims it is. So far, the reports of accidents that have resulted from the Tesla autopilot compared to human drivers have been quite higher.
As we mentioned above, NHTSA has reported that auto-pilot is accountable for 70% of total crashes that involve driver assist systems.
Using the data from June 2021 to May 2022, the NHTSA recorded Tesla cars representing 273 of 392 crashes from 11 automakers and 1 supplier. However, NHTSA has cautioned the public about this report being inaccurate. 
Also, most Americans have reported feeling less safe with the self-driving feature in cars. 
According to a self-driving survey that Policygenius carried out among 1,500 car drivers, it reported 73% of these drivers would feel less safe driving in cars using self-driving features.
And another 73% feel less safe with other cars using self-driving features on the same road as them. 79% of them, however, wouldn't pay more for cars with this feature.
We should note that the reason for these drivers' feelings may not be based on the NHTSA report, as the organization has reported its data inaccurately. Instead, it might have been because they do not trust the inability to have full control over their cars when driving.
But, despite the convenience self-driving provides in cars, we believe the safest means of driving remains human drivers (at least for now).
Aside from the aforementioned reasons, human drivers also have better control of the vehicle when there is going to be a crash.
NHTSA has reported that autopilot will abort vehicle control in less than one second to the first impact. Thus, not leaving enough time for the driver to take control of the car if there is going to be a crash.
Are Teslas Safe for Babies?
With the cabin temperature regulator system in all models, Tesla designed its cars to be safe for babies. Available data shows that about 37 children die every year because parents left them in hot cars for a long period.
Others, however, have experienced serious injuries because of this. 
But with the temperature regulator system, the air conditioning of your Tesla automatically comes on when the cabin temperature exceeds 105 degrees.
Also, all Teslas come with the child safety seat attachment point that adheres to ISOFIX or LATCH. Equip your car with the right seat for your baby, depending on the age and weight for optimum protection during a drive.
Also, Tesla recommends babies ride in the second row and the third row only with the child safety seats. Note that Tesla advises owners to ensure their baby is not sitting in the car with an active airbag in front of them as it can lead to death or serious injury.
However, despite these safety measures for babies to ride in Teslas, some drivers have claimed in a video that Tesla's Full Self-Driving software does not recognize babies when driving.
Using mannequins the size of children, they claimed the car did not slow down nor avoid the victims.
Thus, while Teslas are safe for babies to drive in, they may not be safe where the car needs to stop for children while using the Full Self-Driving feature.
To learn about how to keep your Tesla's cabin cool if you have kids in the car, please read about Tesla's Cabin Overheat Protection feature.
Are Teslas Safe for Teenage Drivers?
With the speed limiter feature, Teslas are safe for teenage drivers. The feature limits the speed and acceleration when active. Owners can set the maximum vehicle speed of this mode to between 50-90 mph for their teen's safety.
According to reports, Tesla developed this feature in dedication to the son of a Tesla owner who died due to what might have been excessive speed. 
With the speed limiter, teens can drive safer with limited speed. Note owners need to ensure they register the speed limit properly for effectiveness.
Also, from research, owners can employ the Valet mode in their Teslas to ensure safety for teen drivers. They can achieve this by extending the mode to a teenage driver profile.
This mode offers reduced acceleration by 50%, a maximum speed limit of 70 mph, disables the touch screen when driving, disables the autopilot feature, and more.
Note that the Valet mode is only available on some performance models.
Check out our article about the Tesla Valet Mode for more information about this feature.
Do Teslas Have Any Parental Control Settings?
Tesla offers parental control settings in their cars. With the Speed Limit and the Valet modes, parents can limit the top speed and acceleration of their vehicles.
However, while the speed limit mode offers non-restrictive options, the valet doesn't.
With the speed limit mode, you can choose the top speed you want the car to travel. Speed can be between any number from 50 mph and 90 mph and your car will not exceed the limit.
The Valet mode, however, limits the speed of the car to 70 mph with no option.
For acceleration, both modes set the car to chill for safer driving.
Note that accompanying the valet mode are more limited features some parents may want for better control of their children's driving.
They include locking the glove box and trunk, restricting access to personal information, denying access to voice commands, navigation, autopilot, and touchscreen, disabling smart summon, and others.
Depending on preference, parents can employ the Valet mode or Speed Limiter mode to control their car performance.
To get the best out of your Tesla, learn about the different Tesla modes that offer a wide range of features for drivers and passengers.
Sources
Was this article helpful?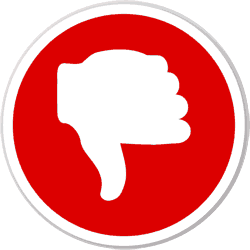 Did you find wrong information or was something missing?
We would love to hear your thoughts! (PS: We read ALL feedback)