Sports Utility Vehicles are the most popular cars on the road today, but that doesn't mean they're all created equal. Some SUVs have sliding doors, while others don't.
Generally, it's not common for an SUV to have sliding doors. Nonetheless, we've got you covered if you're looking for SUV-like vehicles that fit this spec.
Sub-compact SUVs
The sub-compact SUV market is one of the fastest-growing in the auto industry.
These models are often smaller than traditional SUVs but offer similar features and functionality. They're more fuel efficient than larger SUVs and are affordable for many drivers.
2015 Mazda Mazda5
The Mazda5 is a hidden gem with many features unsurpassed by any comparable sub-compact SUV.
It offers a cheaper alternative to larger, more costly SUVs because it has sliding side doors and six seats.
Many windows provide an excellent view outside for passengers, and their small size makes parking and maneuvering easier.
Its responsive handling ensures that driving enjoyment is not compromised. Additional features include:
Traction control
Electronic stability control
Anti-lock brakes
However, there are some drawbacks. The four-cylinder engine may become overworked on hills or when carrying heavy cargo – resulting in the vehicle feeling less potent than other larger options.
While the vehicle's lack of performance might not suggest an all-out SUV, it's the closest you'll get to finding a sporty, sub-compact SUV with sliding doors.
Nonetheless, the Mazda5 offers unexpectedly good fuel economy and excellent handling.
Ford B-Max
It's challenging to match the Ford B-MAX's practicality when transporting your children from one point to another.
The vehicle provides a pleasurable driving experience, excellent specs, and affordable operating expenses.
While you're never going to be able to fit seven passengers inside this sub-compact SUV, by adding two sliding rear doors that are a breeze to move in and out from, Ford has indeed increased its value.
Even though this vehicle is not suitable for an off-road adventure, it provides drivers with confident steering and smooth riding for daily commutes.
The inside is not particularly luxurious but offers decent value for money.
Compact SUVs
Compact SUVs are designed for families who need a vehicle with lots of cargo space and seating capacity without sacrificing fuel economy.
These vehicles are ideal for those who need extra room but still want a fuel-efficient ride.
2019 Ford Grand C-Max
The Grand C-Max is among the smallest seven-seaters available, yet despite its relatively small size, it offers a good amount of functionality.
It is, therefore, the perfect vehicle for smaller families.
As an inexpensive and economical option, it has about the right amount of pulling power for a diesel engine. Still, despite some ingenious modifications, it is not as roomy as some larger SUVs.
The Grand C-MAX has a third row of compact seats in the boot and sliding rear doors.
Seven passengers can be accommodated by pulling out the additional seats from the boot flooring. Although when these seats are up, there is little storage space.
Mid-size SUVs
The popularity of mid-size SUVs is easy to understand – they offer enough space for families but still have a small footprint that makes them easy to park and maneuver around town.
These vehicles are great all-rounders, offering ample space and versatility while being relatively affordable.
Toyota Sienna
There are many fascinating features available on the Toyota Sienna. It ranks among the top mid-size minivan options because it has an all-wheel-drive system.
To provide the finest travel experience, this vehicle boasts a roomy cab, an appealing interior, and comfy seating.
It is simpler to climb into and out of the vehicle thanks to its sliding doors. Like a minivan, it has a ton of cargo capacity as well.
With this vehicle, navigating off-roads won't ever be a challenge. It has a high ride height of 6.9 inches, comparable to many modern SUVs.
This car has the most outstanding attributes to carry out all your favorite off-road adventures, so if you enjoy rafting, hunting, or other adventure activities, you should consider it.
Chrysler Pacifica
The Pacifica is not classified as a full-blown SUV, but compared to other mid-size SUVs, this vehicle is an excellent choice with superior capabilities.
Here's why:
Sliding doors
A four-wheel drive system
9-speed automatic transmission.
The Chrysler Pacifica's 5.1-inch ground clearance helps protect its floor from dents and damage to the frame.
Due to its high ground clearances, the vehicle can operate effectively in various road conditions, especially off-roads.
This vehicle is one of the first mid-sized SUVs with a completely automated all-wheel-drive system that sends the engine's power to the back to the wheels.
2022 Kia Carnival
The Kia Carnival appeals to a broad audience by luring buyers who desire a spacious vehicle that can accommodate as many as seven passengers.
The Kia Carnival is considered a multifunctional vehicle that serves multiple uses.
This SUV has a 3.5-liter V6 engine. In addition, the eight-speed automatic transmission allows this vehicle to haul up to 3500 pounds. A well-cared-for Kia Carnival can drive up to 200, 000 miles or more in its lifetime.
Though, there are several factors that determine how long a Kia Carnival lasts.
The attributes of the Kia Carnivals, along with their size, high ground clearances, and respectable towing capacities, are what define a more than capable SUV.
Full-size SUVs
Full-size SUVs are the most popular type of SUV, and some of the models on this list are among the most popular vehicles with sliding doors overall.
As you might expect, these vehicles are heavy-duty and offer more cargo space than other SUVs, but they may cost more to buy and maintain.
Dodge Grand Caravan
The Dodge Grand Caravan is fitted with the sought-after seating capability.
This feature means that, depending on whether you're transporting people or cargo, it is straightforward to rearrange the seats by either stowing them in or drawing them straight out.
The vehicle fits seven people comfortably, and there is plenty of room for them to spread out and move around, no matter how much luggage is loaded.
The Grand Caravan's appeal results from how easily you can customize it to fit most wallets.
However, despite all of its customizable options, the Grand Caravan only provides one dependable drive system – a front-wheel-drive 3.6-liter V-6 engine paired with an automatic transmission.
If you're considering purchasing this vehicle, take a look at some of the common problems experienced with the Dodge Grand Caravan.
Nissan NV Passenger
With outstanding comfort levels, flexible seating options, and improved security features, the Nissan NV Passenger builds on the NV commercial van line.
The NV Passenger's practicality is improved by features including a low step-in height, simple entry and exit without obstruction from seat belts, and rear split doors for easy access.
Designed to be economical and durable enough to withstand all-purpose use a full-size SUV endures, the Nissan NV Passenger is available in three well-equipped trims:
The Nissan NV Passenger is powered by either a 4.0-liter V6 engine with a five-speed automatic transmission or a 5.6-liter V8 engine with a seven-speed automatic transmission.
Ultimately, the Nissan NV Passenger is regarded as top of the range because it offers a mix of practicality and comfort with its modern, tough exterior and passenger-focused interior.
Sources
Autobytel: 10 Cars With Sliding Doors
Suvpeda: SUVs With Sliding Doors in 2022 (With Pictures)
HeyCar: Best cars with sliding doors 2022
Was this article helpful?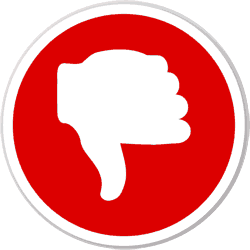 Did you find wrong information or was something missing?
We would love to hear your thoughts! (PS: We read ALL feedback)