The Ford F150 is the best-selling vehicle in the United States and one of the most iconic vehicles ever made.
It is a part of the Ford F-Series that has been in production since 1948 and is currently in its fourteenth generation. 
Besides its immense commercial success, the Ford F-150 enjoys rave reviews from critics who have praised its class-leading engine and towing capabilities. 
It is an American vehicle through and through and enjoys widespread acceptance amongst auto consumers.
That also explains why it is the first choice for buyers who are on the lookout for pickup trucks.
This article focuses on the costs of used Ford F150 models and what to look out for.
Here's the short answer to how much a user Ford F150 costs?
The Ford F150 is renowned for holding and retaining its massive value. A used 2020 Ford F150 XL with 25,000+ miles on the odometer costs between $45,000 to $48,000. Some model years, however, sell for as low as $35,000. The year, age, mileage, maintenance records and location can affect the price of used F-150s.
How Much Does a Ford F150 From 2010 to 2021 Cost?
Below is a list showing estimated costs for used Ford F150 models between 2011 and 2021:
| | | |
| --- | --- | --- |
| Model Year | Price | Mileage |
| 2011 Ford F-150 | $19,259 | 91,796 miles |
| 2012 Ford F150 | $21,685 | 74,806 miles |
| 2013 Ford F150 | $22,372 | 79,718 miles |
| 2014 Ford F150 | $25,995 | 69,832 miles |
| 2015 Ford F150 | $33,990 | 45,350 miles |
| 2016 Ford F150 | $34,980 | 53,634 miles |
| 2017 Ford F150 | $35,998 | 55,000 miles |
| 2018 Ford F150 | $39,998 | 40,000 miles |
| 2019 Ford F150 | $40,998 | 26,000 miles |
| 2020 Ford F150 | $43,000 | 10,365 miles |
| 2021 Ford F150 | $51,997 | 4,393 miles |
What Ford F150 Years Are the Best to Buy?
The Ford F-150 has been an elite pickup truck for decades.
However, some model years are much better than others.
You can check a list of engine sizes for each Ford F-150 model here. 
Below are some of the best Ford F150 model years you can find on the market.
1. 1993 Ford F150
The 1993 Ford F150 was released in the early 90s and received special praise for its efficiency, durability, and enormous towing capacity. Hence, it is not so strange to find a 1993 Ford F150 still traversing roads and running heavy-duty errands. 
It also boasts one of the fewest complaints among Ford F150 models with just 7 on record. If you are looking to buy a vintage F-150 truck, the 1993 Ford F150 is most definitely a safe bet. 
2. 1994 Ford F-150
The 1994 Ford F150 is also one of the best F150 model years. It has very similar specs to its predecessor, the 1993 Ford F150, and a major advantage is its reliability and engine power. 
There are several stories online of people who still own a 1994 model and are still going strong with it nearly 30 years later. And according to many of these stories, all it takes is consistent maintenance and care. 
On CarComplaints, the 1994 Ford F150 has only received 12 complaints, which is one of the fewest on the platform. 
3. 1996 Ford F150
The F150 began its evolution on a large, apparent scale with the 1996 Ford F150. The engineers blessed this model with a little increase in the engine horsepower and towing capacity. While it is no match for the modern models in these respects, it is still pretty impressive for a 90s pickup truck. 
Another impressive addition to this model was the second fuel tank and while it did no good for its gas mileage, it enhanced the vehicle's range. 
Much more than these, the 1996 Ford F150 boasts reliability and longevity and many of its variants are still on the roads today. 
It has received some of the fewest complaints on CarComplaints with just 16 problems listed on record.
Related: Ford F-150 In Snow & Winter Driving? (Explained)
4. 2009 Ford F150
The 2009 Ford F150 is a magnificent upgrade from the 1990 to early 2000s models. It sports a 248-horsepower engine with a rugged, monstrous body with lots of space and comfort in the cabin. With lots of basic bells and whistles to go along with it, it is a splendid mix of vintage and modern. 
It has received only about 114 complaints on CarComplaints, which is one of the fewest for an F150 produced in the 2000s. 
5. 2012 Ford F150
The 2012 Ford F150 came with a long list of exciting features, including the hill assist, neutral tow assist, and an automatic 4×4, amongst others. The model also allows you to customize it however you please. 
It also focuses on the needs and pain points of consumers who want a hauling truck or a comfortable cabin for their family.
So, it wasn't much of a surprise when reviews started trickling in and they were overwhelmingly positive. And until now, the 2012 Ford F150 remains one of the most highly rated used Ford F150s on the market.
Related: Ford F-150 In Snow & Winter Driving? (Explained)
Which Year Should You Avoid?
The Ford F150 has also had its fair share of not-so-great model years and below are the very worst ones:
1. 2004 Ford F150
The 2004 Ford F150 is probably the worst Ford F150 truck to hit the auto market. If you could sit the engineers down to discuss their worst fails, there is a good chance the 2004 Ford F150 comes up. 
Backlash against the 2004 F150 grew with incessant reports of engine failure, which negatively affected the Ford brand. 
Other complaints include corroded gas tank straps which affected over a million trucks and resulted in gas tank detachment from the undercarriage. It has the most overall complaints on CarComplaints with 1,168 problems so far. 
2. 2005 Ford F150
Like the 2004 F150 wasn't enough disappointment, Ford followed it up with the 2005 Ford F150. This model was plagued with engine and window issues, which evoked doubts about its quality and reliability. 
In addition, data from the NHTSA shows that over a million F150 trucks had issues with airbag deployments, which raised questions of safety. There were reports of injuries and bad crashes because of this problem and it triggered a mass recall. 
As we mentioned before, these issues affected its reliability and the average lifetime mileage for a 2005 F150 was set at only 103,000 miles. 
3. 2006 Ford F150
The 2006 Ford F150 was renowned for being the third consecutive F150 model with massive complaints about the engine and related components. These were major issues that cost up to $4,500 to repair, and the failure often showed up as early as 63,000 miles on the odometer. 
Without a doubt, the 2006 F150 is one of the used model years you should stay away from. 
4. 2013 Ford F150
The 2013 model year wasn't particularly great for the Ford F-150. It received minimal praise for its build and incorporated tech features and dealt with tons of criticisms about its engine and internal components. 
One of the most commonly reported problems was engine quivers, which was a source of headache to many drivers. Some owners also made complaints about its engine stopping and dying while driving. 
These are very disappointing problems and have earned the 2013 F150 a place on this list. To make matters rather worse, it has received 407 complaints and counting on CarComplaints. 
2010 Ford F150
Not to be overly harsh, but the major saving grace of this truck is that it doesn't suffer as many engine problems as previously mentioned models. However, it bears a barrage of other frustrating problems, including shattered and leaking rear windows. 
Besides those, the 2010 F150 has troubling issues with its transmission, including vibration problems and outright transmission failure. What many drivers found particularly upsetting was that these issues developed as early as 35,000 miles.
While it isn't exactly the worst model available, the 2010 Ford F150 certainly deserves a spot on this list.
Related: 10 Reasons Why The Ford F-150 Is So Popular (Explained)
4 Things to Look for When Choosing a Ford F150
Having maintained its spot as America's best-selling vehicle for over 40 years, it is no surprise that the Ford F150 is always in demand. This is true for both used models and brand new models of the iconic truck. 
Below are things to look for when choosing a Ford F150:
1. Maintenance Records 
You can get a used vehicle through various channels, including regular dealerships, private parties, and online platforms like CarMax and AutoTrader. 
If you are getting your Ford F150 from a private party, the prices are usually very good and tempting. However, we advise that you demand maintenance records from the private seller.
This would give you information about the state of the car and what to expect. 
However, if you are buying from a company, getting maintenance records is standard practice for successful deals. Hence, we advise that you remain insistent on getting the records.
You should also take it on a test drive while you are at it, just to be sure there will be no regrets. 
2. Mileage
Usually, pickup trucks are used to tow and haul cargo over long distances.
So, we advise that before choosing a used truck, make sure that the mileage works for you. 
For instance, the Ford F150 has an expected lifetime mileage of up to 300,000 miles. So, if you are going to be using your F150 as a workhorse, you should probably go for one with less than 100,000 miles on it.
3. Engine Type and Size
Over the years, the Ford F150 has been offered with different engines, including 3.0L, 3.5L, 3.7L, and 5.0L, amongst others.
So, you might want to determine what your needs are and consult with a trusted technician to determine the best one for you.
We have a full overview here of all engine sizes for Ford F-150.
4. Bells and Whistles
If you are more of a technophobe and you care very little about intuitive tech features, you may find much older F150 models appealing.
However, if you are a tech enthusiast and you want all the bells and whistles in your truck, newer models are your best bet, even though they'd cost more.
So, regarding this, we'd advise you to make a list of what you consider non-negotiable and make sure your choice F150 has it.
It'd be a shame to buy an F150 model and find out it is lacking several features that you consider important.
Was this article helpful?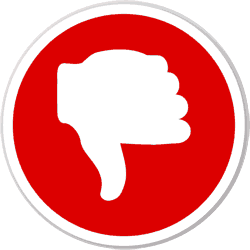 Did you find wrong information or was something missing?
We would love to hear your thoughts! (PS: We read ALL feedback)