Are you wondering if all Ferraris are street legal? There are the track-only cars. But let's not discuss these here. I mean really, it's obvious there aren't allowed on open roads.
Are All Ferraris Street Legal?
Not all Ferraris are street-legal. The LaFerrari comes in a track-only version and so does the 599GT Fiorano.
2 Ferrari models that are not street legal
Ferrari FXX K
At $3 million this track-only car is categorized as a hypercar version of the LaFerrari.
And only 40 were ever made.
It produces 1,036 hp and has enhanced aerodynamics assist immensely as it utilizes its 664 Lb-ft of torque through a 6.3-liter V12 engine which has been paired to an electric motor. Braking is provided with front 15.7-inch carbon-ceramic Brembo discs and rear 15-inch rotors.
It's rumored to be able to complete a Nürburgring lap in 6:35.
Ferrari 599XX
This is a track-only version of the 599GT Fiorano which has been recorded to have completed a Nürburgring lap in 6:58.16.
This car has a 6.0-liter V12 engine and can produce 720 hp and 506 Lb-ft torque. Its aerodynamics are intense with a stripped interior.
It comes in 600 pounds lighter than its 3,953 Lb street cousin. It also beats the 599GT Fiorano with 108 hp and 58 Lb-ft torque more. It did a sprint from zero to 62 mph in 2.9 seconds without the launch control and limited to 29 units.
Can you make the FFX model street legal?
There was a dream that one day the designers of the Ferrari FXX K Evo would convert it to be street legal.
One listed for sale on James Edition by Knight International is a 2016 Ferrari FXX-K that has been upgraded to Evoluzione specification.
The Evo version produces 23% more downforce than the FXX-K and 75% more than the LaFerrari. It has only 124 miles on the clock and is in immaculate condition. The owner says brakes will be replaced as terms of sale. The price tag would probably be a lot higher than the $3 million FXX K.
Knight International is even offering to convert the car to street-legal trim to make it even more desirable.
There seems there might be two of these converted cars in the world.
You should also be reading our article which talks about Are ROXORS Street Legal? Rules Per State
The second one seems to be a naturally-aspirated 6.3-liter V12 which produces nearly 900 hp at 9500 rpm, and accelerates from 0-60 in a claimed 2.8 seconds, with carbon-ceramic brakes to help haul it down from a nearly 250-mph top speed. Its only been driven 1,300 miles since new, which is low mileage for a streetcar, but a bit high for something originally made for track only.
Labeled as the only streetwise FXX models.
However, there was a modified Edo Competition found in Germany which had been modified to be street-legal. The Edo Competition has been turned from a wrecked Enzo street car into a street-legal FXX tribute and dubbed the ZXX.
Is the Ferrari 458 street legal?
We are not even going to look at the 458 GT models here. That's an article all on its own, to get the most out of the 458 GT's for track racing, there were always changes being made.
Ferrari brought out the 458 Italia as the successor to the F430. Also available as the 458 Speciale and the 458 Spider.
Meanwhile, find out if LED lights inside cars are legal.
These cars are street legal.
Originally designed as a sports prototype, it is not street legal by default.
There is the only road-legal Ferrari 458 Challenge in the world. It is a race-ready version of the Ferrari 458 Italia, built to compete in the one-make Ferrari Challenge race series. It's a legitimate race car, so it's a special moment seeing this car on the road.
When it debuted in 2010, Ferrari said that it was capable of lapping its famous Fiorano test track in 1:16.5 which is just 0.2 of a second slower than the insane Enzo-based FXX.
Body panels were replaced with carbon fiber replacement parts, and all the glass was switched for polycarbonate panels with sliding slots for windows.
Except for the Alcantara dashboard, the cockpit was different to its road-going cousins. It sported a racing cage with a racing spec seat. The body features along with side mirrors and a number plate made it look a little like a 458 EVO.
The owner had to make some compliance changes to make it road legal, but at the same time made upgrades to the output from the car's 4.5-liter V8. When the 458 Challenge rolled out of Maranello it was making 569 horsepower and 389 pound-feet of torque, but this one allegedly makes somewhere in the realm of 700 hp.
The owner seems quite serious about creating a sensation by making a road-legal Ferrari race car even faster.
What is the fastest street-legal Ferrari?
The Ferrari 599 GTO, a road-legal version of the 599XX track day car is the fastest Ferrari you can take out on the public roads.
It looks aggressive and carries that look through with track car performance on the road. It's 6-litre V12 generates 670 hp and 457 Lb-ft of torque.
It beats the V12 Berlinetta which delivers a 0-to-100 km/h acceleration time of just 3.35 seconds and a max speed of over 208 MPH.
It prides a Fiorano lap time of just one minute and 24 seconds — making it the fastest road-going model in the history of Ferrari.
Approximately 125 were produced for the United States market. Ferrari has produced only two other models that used the GTO designation: the 1962 250 GTO and the 1984 288 GTO with the third being the 599 GTO.
Unlike the previous GTOs however, the 599 GTO was not every registered in any racing series.
How do you get these cars registered as street-legal?
For a car to be street legal it has to conform to the local legislation in terms of roadworthiness. In the United States that becomes a challenge since each State controls its standards within its jurisdiction. There are, however, a couple of general characteristics that are common to all of them. Those are:
Horn – be audible for at least 200 feet
Engine hood – hood scoops or air intakes can be no more than 4 inches higher than the hood surface
Windshield – no tinting of the front windshield
Windscreen wipers – an obvious requirement when driving in rain or snow
Mirrors – minimum two mirrors required, on the driver's side and for interior rear-view; and were the interior rear-view mirror would be obstructed two outside mirrors and the interior rear-view
Steering wheel – types of the steering wheel is limited so that one cannot legally use a "butterfly" type or "fighter jet joystick" – instead it must be a circular wheel at least 13 inches along the outside diameter
Seat belts – mandatory
Brakes – no limit on the types, just that it's mandatory to have a functioning park brake
Tires – reduce the danger of discharging debris onto the car behind – tire condition is considered differently across states
Mufflers and exhaust systems – includes consideration of emission control systems at certain levels of efficiency – noise pollution below certain levels and must be situated so as not to burn a person when they get hot
Lights – headlights, tail lights, stop lights, turn lights using the correct housings, correct bulbs, and correct colors and approved by DOT – includes headlights which must have at least 22 inches of ground clearance
License plates – location of the license plate must be lit and not obstructed so that the plate is visible from 100 feet
Reflectors – the mandatory side (amber) and rear (red) reflectors
Bodywork – restrictions, and requirements in terms of bumpers, evasion devices, low riders, lifts, etc
It is recommended that local requirements are sourced from an authority before proceeding to use a vehicle in that district.
Can Le Man cars be made street legal?
Le Man cars can be made street legal but they are not built for the public roads in any way. They have plastic windows and the engine will typically have to be replaced or modified to reduce the noise levels.
There are those supercars which have been inspired by Le Mans designs. Yes, the Le Mans would have headlights and many of the other requirements lending to being street legal. The fact that they have plastic windows and their emission levels, would just make it too expensive to convert.
So, yes, they get the conversions and could be made street legal. No, it's not practical and not a good idea.
Their sound levels may also become an issue. Essentially you are looking at a total build. It might be better to just buy a different car.
Was this article helpful?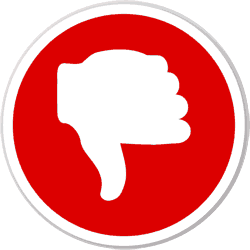 Did you find wrong information or was something missing?
We would love to hear your thoughts! (PS: We read ALL feedback)