You want a Ferrari, but you would also like to know that you paid a fair price for it. Wouldn't it be good to be able to compare prices for the same car between the USA, Uk, and Italy?
Ferrari doesn't make it easy to compare pricing online. However, we were able to track a few car dealers and compare the pricing of used cars to get an idea of what prices of Ferrari look like when compared in USD, GBP, and EUR.
Price comparison of some Ferrari models across USD, GBP, and EUR.
Are Ferraris Cheaper In Italy And Europe Than The U.S?
Several Ferrari models are cheaper in Italy and the U.K than in the U.S. A good example is the Ferrari California T model. It costs around $220,000 in the U.S and only around $125,000 in the U.K (£100,557) in Europe. 
We have removed vehicles where they have no comparison, or where the comparison is across various models or years so that they do not make sense.
READ ALSO: Here are some good nicknames for Italian cars.
Does it make sense to import a Ferrari to save some money?
There should be a caution highlighted here.
Yes, you can legally import any foreign-market car into the States as long as its more than 25 years old. Break this rule and you might find your car seized and destroyed. It doesn't matter if the car is safer or more economical because it's still new.
The Imported Vehicle Safety Compliance Act (IVSCA), which contains the 25-year import rule, prevents individuals from importing new foreign-market vehicles without undertaking a lengthy – and costly – testing and federalization process.
The bottom line here is that it's all about the local economy.
Many foreign auto manufacturers provide models in the States, but they already have fabrication happening within the borders of the United States.
4 things to consider before you decide to import a supercar
Ok, so now we know that the US Government is very sticky about which vehicles come into the country from overseas. So how do we handle it if we still want to take this route?
1) Plan your arrival
You have two options for delivery into the States
Load the car in a container.
Ship it by sea. It will take 14 to 60 days to arrive
Load the car on a plane, then fly it over.
(It will take 3 to 10 days to arrive)
It's best if you arrive in the USA at the same time as the car.
2 Gather the correct documents
DOT HS-7
CPB Form 3299
Copy of passport
Copy of vehicle title
POA for the clearing agent
Bill of landing
If you are importing a car that is under 25 years old, the car must either fit US emissions standards or you must apply for a special use permit from the EPA.
Without it, at best, you will not be able to use the car on US roads; at worst, the car will be seized and (or) destroyed.
3) Receive the car
Make sure you have contacted the agent who will clear, unload, prep and deliver the car to you.
4) Driveaway and enjoy the car
There are some basic requirements, rules, and regulations for driving an imported car in the US:
You are allowed to temporarily import a vehicle for a term of no longer than a 1-year maximum.
Once the vehicle enters the country, you must now abide by each state's local laws. In California for example, you have 14 days to register the vehicle.
All states require insurance on your vehicle.
What's the cheapest place to buy a Ferrari?
It's not necessarily what place to find the cheapest Ferrari. It's about how to choose the right car and keep those costs down.
Ferrari has some pretty hefty rules they make owners sign these days. So, the newer cars are going to cost a lot, and that's assuming you acquire the right purchase status. The trick seems to be going after the classics and older cars.
There are many dealers across a country (not just in the U.S.) who will facilitate a purchase.
It's important to take your time here.
There could also be an answer in buying a rebuild if that's for you. The car would either have been in an accident or the owner has done some modifications which Ferrari wouldn't approve of.
If you are purchasing in Europe or the United Emirates, look for American owners who have driven their car through Europe and now cannot get the car imported into the USA. They will be looking to make a deal.
What's the cheapest Ferrari you can get?
The 1988 Ferrari Mondial is one of the cheapest Ferrari models for sale today. You can find it for only $33,995. But it's also one of the more unreliable models which is why the price is low.
Here are the cheapest Ferraris for sale right now that came up during our research:
| | |
| --- | --- |
| Ferrari Model | Price |
| 1988 Ferrari Mondial | $33,995 |
| 1995 Ferrari 348 Spider | $42,500 |
| 1985 Ferrari 308 GTS | $55,000 |
| 1999 Ferrari 355 F1 Spider | $55,000 |
| 1995 Ferrari 456 GT | $57,995 |
| 2001 Ferrari 360 Spider | $59,000 |
But, just because you can doesn't mean you should!
And if it's because you would battle to raise the purchase price, you need to remember that it costs a lot to own a Ferrari. This maintenance cost is pretty hefty. This is not an impulse buy. Take your time, and delay the purchase if that's what it's needed.
Those Ferraris are cheap for a reason.
The laws of demand and supply are telling you that no one else wants those cheap cars. It would be wise to ask why. Often these cars are renown for their unreliability.
How common are Ferraris in Italy?
Ferraris are not common in Italy. Even though they are produced in Italy they are also considered a supercar over there and they are not commonly used on a daily basis in the public.
Nope, you won't find a lot of people driving Ferrari in Italy.
The economy just won't allow it. Those that can afford this type of living standard have moved out to Monaco, Milan or Switzerland anyway.
The Italians also blame the high tax rates the Italian Government impose.
How much does it cost to rent a Ferrari in Italy?
Renting a Ferrari in Italy is very possible. But it would cost you between 850€ and 1300€ per day. Depending on the model you choose.
| | |
| --- | --- |
| Ferrari Model |  Renting Cost Per Day |
| California |                   850 € |
| California T |                   970 € |
| 458 Italia |                   950 € |
| 458 Italia Spider |                   950 € |
| 458 Speciale |                1 200 € |
| 488 GTB |                1 000 € |
| LaFerrari |              13 000 € |
| Portofino |                1 150 € |
| 488 Spider |                1 980 € |
| GTC4 Lusso |                1 100 € |
| 812 Superfast |                1 500 € |
5 tips for getting the best deal on a Ferrari
1. Look for cars that have been driven
It's the wealthy old man who takes the car out every five years to do its maintenance and then sticks it back undercover in the garage. Those cars stay shiny and are sold at a ridiculously high price.
Cars that have spent some time on the road will have those small nicks and scratches. They will have had some work done on them and will cost half the price.
As with any car, the two biggest price detractors for a Ferrari are mileage and condition.
2. Check the year of the car

The Ferrari 458 is an awesome car, but they did have some issues on the way. Perhaps you might think about getting the later version, its probably going to give you fewer glitches.
Transmission failures can set you back.
You can expect much lower prices on the 2010 and 2011 model Ferrari 458 Italia's. These types of issues are why it's a good idea to have an independent specialist look at the car before you make the purchase.
The 2012 model would probably be a better buy.
New transmission software was installed to correct whatever was wrong with the two earlier models.
The 2010 and 2011 had other issues as well.
For instance, the faulty crankshaft would cause engine seizure because they were improperly machined. The company had given owners the option to have a new crankshaft and bearings installed or a new engine.
3. External concerns
When purchasing a 458 Italia check the trunk latch in the 2010-2014 models. Because it will sometimes release while the car is standing. It then needs to be reset before you can open the trunk again.
You can try just restarting the car, which sometimes rests the latch, or you could go see your dealer who can reset it for you.
Check the maintenance records to see whether this problem has occurred before.
4. Find out the maintenance schedule
Ferrari has a 7-year no-cost routine maintenance program.
These services encourage Ferrari owners to remain good stewards of their cars. The schedules have no mileage limit and are transferable to new owners.
5. Get connected with other Ferrari owners
Your first contact should be that Ferrari specialist. They are professionally trained, certified Ferrari auto technicians. You will need the dealer's technicians to do your services.
But look for an independent technician to look at the car before you make the purchase. That independent opinion will just give peace of mind, and will also keep the dealer honest regarding what you are told about the car.
You will learn more than the obvious.
Aside from the fun of discovery, you will also learn from another owner's experience. Discover those practical things, like, where to find a good place to park so that the paintwork doesn't get scratched.
Sources:
Ferraridealers.com, caranddriver.com.
Was this article helpful?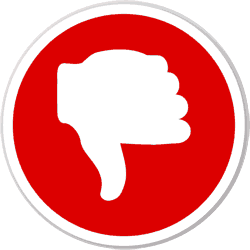 Did you find wrong information or was something missing?
We would love to hear your thoughts! (PS: We read ALL feedback)