It's no secret that touchscreen infotainment systems are taking over in modern cars. These are now super modern and have the capability to control most components in the car.
Having said that, there are still shoppers out there who are either scared of using new technology or just want a low-tech car. There are cars that don't have touchscreen infotainment systems, but that are still loved and popular.
It is now getting extra hard to find car models that do not have a touchscreen infotainment system from the factory. Car automakers want to keep up with consumer trends which seem to be swaying toward more tech.
In this article, we'll be taking a look at some popular cars without touchscreen displays installed from the factory.
1. Jeep Wrangler Sport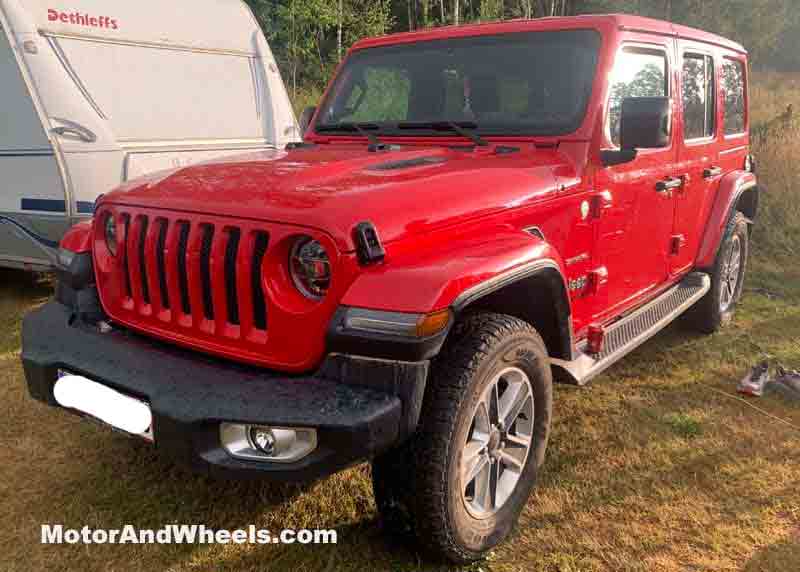 The 2018 Jeep Wrangler is one of the most trusted cars in the off-roading market and it has a lot going for it. It has a lot of features, but a rather limited infotainment system with no touchscreen display on the base model.
The dashboard area of this Jeep looks really cluttered with a variety of buttons. These control the temperature, air outlet vents, traction control, and defrost.
This was a newly redesigned version of the Jeep Wrangler Sport from previous models. Jeep did a great job with this design and pumped it with more features for Jeeps lovers.
If you find yourself in hilly situations, the Wrangler is your best bet with the V6 engine and hill-assist technology. This engine is also quite smooth when coupled with the 6-speed manual or 8-speed automatic transmission.
A new design from Jeep also sees the Wrangler with a fuel-efficient body design. The official numbers from Jeep say it can get you 17 MPG for city driving and 25 MPG for highway driving.
With cars like the Wrangler, you'll get limited handling on normal roads and may experience a rougher ride overall. This is no surprise because the Wrangler was particularly designed for off-road driving.
For the base 2018 Wrangler Sport, you get a standard 5-inch display without touchscreen capability. For a higher end Wrangler Rubicon, you can get the 7.0- and 8.4-inch touchscreen displays.
All the models of the Wrangler get both Apple CarPlay and Android Auto compatibility as standard. This is a breath of fresh air for most drivers of the newly designed Wrangler Sport and Wrangler Rubicon models.
Jeep has mentioned that you can also upgrade some features that aren't available on the base Wrangler Sport model. This means you can add the 8.4-inch touchscreen display to the base model.
Upgrading the interior features and safety technology on the Wrangler will definitely cost a bit more. With that said, it is still a welcomed option for those who like to have more options.
2. Mitsubishi i-MiEV
The Japanese automaker Mitsubishi has produced one of the smallest electric cars in the Mitsubishi i-MiEV. This small car is loved for its price and has a limited number of tech and no touchscreen.
To bring down the price of this small city car, Mitsubishi decided to make it very low-tech. It features a small dash area with a tiny LED display that shows the clock and some audio controls.
With this low-tech option, you also do not get Bluetooth, AUX ports, or USB ports. This means the i-MiEV is very limited in terms of media capabilities.
For a higher-priced model in this range, you can get an upgrade that has Bluetooth, USB ports, and a navigational system. The higher model also gets a rear-view camera at an extra price.
Mitsubishi has certainly stripped this model of the most common tech you'd find in modern small electric cars. This is evident with the lack of detailed consumption and trip counters on the small LED display.
Small cars are more efficient when it comes to mileage and the EPA rating for the i-MiEV is 62 miles on a full charge. Using the factory 3.3-kilowatt charger, you can get a full charge in about 6 to 7 hours.
It is always best to use a fast charger for electric vehicles. On the i-MiEV, the charge time drops to 4 hours when using a fast charger.
With such basic safety and tech features, a long-distance trip in the i-MiEV will be long and maybe a bit boring. Long-distance trips usually need media playing and multiple smartphone charging points.
The interior space in the i-MiEV is limited to five adults but can only hold about 2 adults in the back seats. The front seats are a lot more spacious, with adequate headroom and legroom.
Long-distance trips will be uncomfortable for tall adults in the back seats with limited headroom and legroom. The trunk space will be sufficient for a gym bag and some grocery bags at only 13.2 cubic feet.
For the price of the i-MiEV at $16,345, you don't get all the bells and whistles but it certainly will get you from A to B. This might be why it is the go-to car for technophobes, seniors, and those that just want an affordable city car.
Related: 7 Cars Without Infotainment Systems
3. Honda Fit
Another great small city car is the 2020 Honda Fit, which has a limited number of tech features. The base Honda Fit LX does not get a touchscreen display and you'll have to upgrade to the Sport to get it.
At only about $17,145 for the base LX trim, this is why it is one of the most loved city cars at the moment. It features the most safety and tech features you'd expect in a car of this size.
Even though the Honda Fit is a relatively small car, it still gets a good number of safety tech and scores. The NHTSA has given the Fit a five-star rating for overall safety, which is a bit more than competitors.
When upgraded to the EX and EX-L models, you also get automatic emergency braking, adaptive cruise control, lane-keeping assist, and forward collision warning.
Such a myriad of safety tech features has gotten the Honda Fit full scores from four crash tests from the IIHS. This puts the Honda Fit on par with competitors such as the Nissan Versa and Toyota Yaris.
From sales numbers of the Honda Fit LX base model, it's easy to see that most people don't mind the lack of a touchscreen. Not everyone is tech-enabled and some people even argue that touchscreens on cars are a driving hazard.
For zipping around town or running errands, the Fit has a 1.5 four-cylinder engine which outputs around 128 horsepower. It is not available in all-wheel-drive versions and only has rear-wheel drive.
Even though it looks pretty small in stature, it houses 5 passengers with adequate legroom and headroom. The trunk space can hold two small carry-on bags or plenty of grocery bags.
Fans of the Honda Fit are divided when it comes to the exterior design of the car. The interior design, on the other hand, has stellar plastic materials and a modern design throughout.
Small cars are also preferred for their fuel efficiency, and the Honda Fit is no different. Throughout the models, you can expect to get about 36 MPG for city and highway driving.
EPA ratings for the Honda Fit make it one of the most fuel-efficient in the subcompact car segment. Fuel efficiency, price, and safety make the Fit a go-to vehicle for most small-car lovers.
Related: 11 Honda Fit Statistics You Should Know (Facts & Numbers)
Final Thoughts
Touchscreen displays and modern infotainment systems are now the bells and whistles of the motor industry. These technologies are now getting bigger, better, and faster and consumers are loving them.
For seniors or technophobes that want a simple car to get to town and back, the best tech is not a prerequisite. Not only do they find these distracting, but they also find them hard to configure.
We don't really know if the auto industry will move towards more of this tech or start limiting it in their cars. What we do know is that there are consumers who want more of these features and those that want less of them.
It is now a growing concern that bigger touchscreen displays are now starting to get really distracting. This is a growing concern in the motor industry because we all want safer and more efficient cars.
The hope is that the number of safety technologies will both increase and be more efficient. This will both decrease the number of road accidents and make sure passengers with touchscreen displays are safer.
Related: 4 Cars Without GPS & Navigation Systems (With Pictures)
Was this article helpful?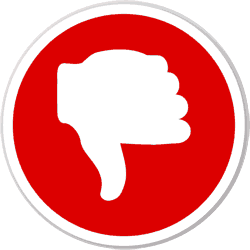 Did you find wrong information or was something missing?
We would love to hear your thoughts! (PS: We read ALL feedback)