Many new cars have transmission problems these days as their miles rack up. How do you feel when you spend unbudgeted expenses on your car transmission system after driving for a few hundred or thousands of miles? Guess not so good, right?
Though not all cars, popular cars that have long miles without transmission issues exist. These cars have at least 100,000 miles and more without issues. Curious to know about them, it's good you are here.
Read along with us as we dive into some of the popular cars without transmission problems while we discuss their features and others.
1. Toyota RAV4
Toyota RAV4 is a very popular Toyota model. The model sold over 400,000 units in North America in 2017 alone. However, the car has gone through upgrades for better quality since then. Toyota introduced an 8-speed transmission for this model in 2019.
Toyota made the 8-speed transmission available in the model to improve the durability and mileage of the cars. The  8-speed transmission has received no complaints so far. Toyota RAV4 model transmissions can last a minimum of 120,000 miles or more without problems.
So far, Toyota RAV4 owners have reported a lack of transmission problems in the 2020-2022 models. From research, these models are the best without transmission issues so far. However, consumers should avoid 2006, 2007, 2008, and 2013 Toyota RAV4 models.
Overall, the RAV4 has 200,000-250,000 miles on average and more if owners give their cars proper care and maintenance. If you prefer SUVs, you can explore some SUVs without transmission problems.
2. Toyota Camry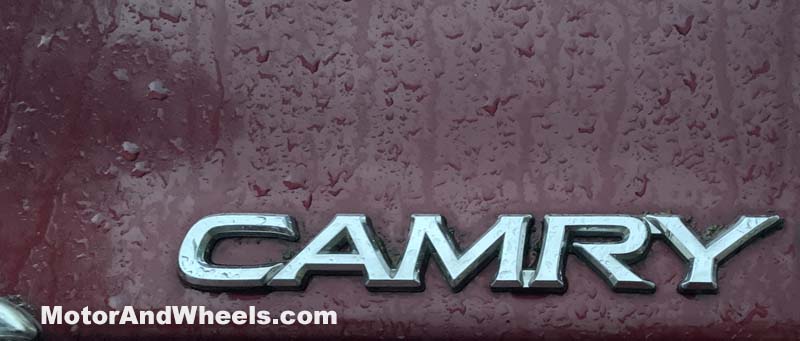 The Toyota Camry is a sedan model consumers know for its reliability and durability from years past. Its ability to manage fuel, coupled with its quality, gives it unique features which consumers love.
Toyota Camry has no transmission issue owing to the well-designed Toyota 8-speed transmission. The average transmission mileage of a Toyota Camry is 100,000 miles, while some can last over 200,000 miles owing to proper maintenance and servicing. 
Also, some Camry models which Toyota produced in certain years have reliable transmission compared to others. According to the copilot's report, models from the years 2004, 2013, 2014, 2015, and 2021 proved to have no transmission issues. However, consumers should avoid models from the years 2007, 2008, and 2009.
Overall, the Toyota Camry can last 200,000-300,000 miles without a problem. If you maintain your Toyota Camry properly, you can get more miles from it with no issue. Some owners have reported over 500,000 miles in their Toyota Camry.
Furthermore, explore some problems with automatic transmissions.
3. Toyota Sequoia
The 2022 Toyota Sequoia does not offer many upgrades from previous models. However, it has off-road and on-road capacities as a large SUV. Toyota Sequoia trims are suitable for big families with a cabin that can accommodate up to eight people.
While Sequoia's latest models boast of better transmission systems, endeavor to avoid models made in the year 2001 to 2008. These models have reported a significant number of faults compared to the others. However, models produced from the year 2009 have seen many improvements, and consumers have proved they are reliable.
Toyota Sequoia transmission from the year 2009 can last up to 150,000 miles or more without problems if owners give it proper care.
You'd also want to know why automatic cars are more expensive.
4. Toyota 4Runner
Toyota 4Runner boasts simplicity, reliability, and off-road capacities. They have a high-reliability percentage among other SUVs. The vehicle is available in eight trim levels.
The automatic transmission in Toyota 4Runner can last over 100,000 miles without developing faults. For a longer transmission lifespan, replace your Toyota transmission fluid after 30,000 miles. However, you can replace the filter after 30,000-50,000 miles. 
Also, when opting for a 4Runner to buy, go for the fifth-generation models made from 2017 to 2022. These models have reported no transmission issues so far. However, if you are considering buying used cars, 4Runners produced in the year 2010 to 2016 have reliable transmission systems, but not like the years 2017 till 2022.
According to US News, Toyota 4Runners have a predicted reliability score of 81 out of 100. Toyota cars are popular for their longevity and the 4Runner is one of them with an average longevity of 300,000 miles without developing faults overall.
5. Hyundai Sonata
Hyundai Sonata is a mid-size car with an attractive and comfortable interior. This Hyundai model proves one of the popular choices for consumers who have an interest in sedans with ample space.
Also, the car possesses technology features that give consumers the treatment of luxury cars, though it's not. The Hyundai Sonata has four trim levels and two engine options to fit your needs.
Over the years, Hyundai Sonata has proven itself a car without transmission issues. Your Hyundai Sonata can last 150,000-200,000 miles or even more without transmission problems.
This is if owners take proper care of their transmission system. Taking proper care involves managing and servicing the car, as advised by your manufacturer.
However, buyers of Hyundai Sonata cars should avoid the models from 2006, 2011 to 2015. The models the Hyundai company produced during these years have proved to develop faults. Models from 2016 to 2022 have no transmission problems so far.
Related: Hyundai Sonata Problems: 14 Common Issues (Explained)
6. Hyundai Elantra
Hyundai beautifully designed the Hyundai Elantra to provide its consumers with excellent, smooth, and quality rides. The car includes interior and exterior features that captivate the interests of its customers.
The car has a 6-speed continuously variable transmission that is reliable and without faults. So far, Hyundai Elantra has no transmission problems, starting with the models produced in 2019. The car's transmission can last 150,000 to 200,000 miles without problems.
According to Hyundai, it offers a 100,000 miles/10 years powertrain warranty to its customers on faults that developed from engines or transmissions.
This shows Hyundai's high level of confidence in its model's transmission system. However, the 2019-2022 models of Hyundai Electra have proved to be the best model for Hyundai Elantra so far.
Related: Do All Cars Come With Airbags Today? (Explained)
7. Honda Accord
The Honda Accord is a spacious, long-lasting, and reliable sedan. Over the years, Honda Accord has developed from a basic car to a lovely family car. Apart from the nice exterior looks the latest model possesses, it also includes an interior with lovely features.
Honda Accord does not record transmission problems in most of the models. However, models from 2003, 2008, 2009, and 2013 don't have a reliable transmission system.
Also, Honda Accord automatic transmission system can last 100,000-150,000 miles if owners maintain and service them according to the manufacturer's recommendations.
8. Honda Civic
The Honda Civic has a reputation for being economical and durable for consumer satisfaction. It is one of the best cars in the world.
Honda Civic does not have transmission problems. Your Honda Civic transmission system may last up to 150,000-200,000 miles without problems if you maintain it well.
However, users have reported the Honda Civic models years 2001, 2003-2011, and 2016 are not reliable and faulty. Models from 2017 to 2022 have been reliable transmission systems so far.
Related: Honda Civic problems: 4 Common Issues (Explained)
Additional Information
In most cars, a good transmission lifespan depends on proper maintenance. Proper maintenance of your transmission includes routine checks, change of transmission fluid, using the gear correctly, and using the correct transmission fluid.
Maintaining your transmission in most cars primarily requires the change of transmission fluid every 15,000 miles in manual cars, and every 30,000 miles for automatic cars.
Also, you may need to change your transmission fluid when you notice these signs in your car:
Difficulty when shifting
Slipping gears
Unnatural noise from the car when shifting
While this may be accurate in some cars, it may not be in others. It is the reason it is essential to consult your owner's manual for accurate guidelines and instruction.
Sources
Longest-Lasting Cars, SUVs, and Trucks to Reach 200,000 Miles and Beyond. | iseecars.com
Was this article helpful?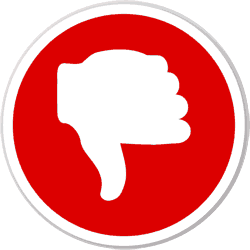 Did you find wrong information or was something missing?
We would love to hear your thoughts! (PS: We read ALL feedback)