When planning a trip in your car, knowing where you're going is an important aspect. A GPS navigational system can help get you there in the fastest and most efficient way.
Modern vehicles now come standard with a built-in navigational system to help you plan your trips. These are often seen on an infotainment screen that's on the dashboard for easy viewing.
Navigational systems in cars are nothing new in the industry, having been made popular in the last decade. There are still some cars that don't come standard with a GPS system installed from the factory.
Even though a vehicle does not include a GPS, it is still possible to use a smartphone app to get directions as needed.
In this article, we'll be listing a few cars without GPS and a navigation system. Some models will include a variant that has a GPS, with only the base model not including a GPS and navigation.
With that said, let's get into it.
1. Hyundai Accent
The Hyundai Accent is up there with some of the most fun-to-drive cars on the market. Although its lacking basic features such as navigation, it still offers good tech.
Hyundai Accents don't come with a long list of trim levels. For a five-door sedan, you have the option between the SE and GS models.
All the Accents come with a standard dashboard that does not include a navigation system. Most owners opt to connect their phones to the in-built Bluetooth system.
Once connected by Bluetooth, they can then listen to navigation directions from the car's speakers. This is a workaround, but it is still not as convenient as an in-built navigation system.
It is no secret that an in-built navigational system is useful for planning trips and checking traffic. More advanced GPS and navigation systems now let you plan your trip from the comfort of your home.
You can even plan your stops along your journey and estimate how long your trip will take. All this information is then synced from your phone to the car's infotainment system.
All the Hyundai Accent models get a basic tech package which is different from other Hyundai models. It includes standard AM/FM radio, CD player, Bluetooth and USB, and auxiliary ports.
Bluetooth connectivity comes in handy when making hands-free calls and phone contact synchronization. A smartphone navigation app will work well when relaying information through the car's audio system.
Even though the Hyundai Accent gets a pretty basic tech package, it is still a great model from the Korean automaker.
Related: 9 Cars Without Rear Wipers (With Pictures)
2. Kia Rio
The Kia Rio needs no introduction in the small car segment because of its affordability and small stature. Although the company's planning to improve the Kia Rio's technology, it still doesn't include a navigation system.
Because the Kia is such an affordable car, most bells and whistles will be minimal. This includes fancy infotainment systems and navigation functions.
Thanks to its direct-injection engine, the Rio gives a steady ride quality and is fuel efficient. Not only does it have low ownership costs, but it can also last long when taken care of.
In the 2015 base LX, the Rio gets adequate but basic finishings such as cloth upholstery and a nice dashboard. The dash area features all the buttons and a small screen to control the radio and other functions.
The EX and SX models of the Kia Rio get improved interior designs with metallic finishes and better upholstery.
Later models from Kia use the company's UVO infotainment system for cars with touchscreens. The system can be updated to include a GPS and navigation system for better smartphone compatibility.
The UVO information system developed by Kia also has Apple CarPlay and Android Auto. The two apps sync seamlessly with various smartphones and offer improved hands-free functionality.
An infotainment system is not available for earlier models of the Kia Rio. Older models also lacked a touchscreen on the dashboard.
Most owners of the older-generation Kia Rio's who wanted to have a display touchscreen would have to get aftermarket installations. An aftermarket DIN is able to get the touchscreen and infotainment system on older model Kia Rios.
A Kia Rio infotainment navigation system installation can cost upwards of $250, including parts and labor. This will allow older model Kia Rios the advantage of modern navigation systems with smartphone compatibility.
Related: Kia Rio Problems: 5 Common Issues (Explained)
3. Mazda3
Some older models of the Mazda3 from 2012 to 2015 did not have in-built navigation systems. The Mazda3 is one of the best-selling models from the automaker followed by offering such as the Mazda CX-3
Mazda has been known to produce some of the best cars in the industry, and this is no different with the Mazda3. Mazda also releases sedans, SUVs, and small city cars at a great value for money.
When it comes to the infotainment systems on Mazdas, the quality is just as good as the luxury cars out there. However, older models of the Mazda3 did not have an in-built navigation system such as you'd find in later models.
The design of the Mazda3 is very appealing to buyers because of its sporty and sleek looks. In 2014 the Mazda3 was redesigned to attract a larger and younger crowd.
Owners of older models of the Mazda3 were not able to find aftermarket parts to install a navigation system. This was due to the design of the dashboard area and expensive costs.
A GPS navigation system promotes safe driving and is very convenient for trip planning. This is why the Mazda Connect infotainment system was developed.
Benefits of GPS & Navigation Systems
Saves fuel costs
Safer for passengers
Dependable than smartphones
Looks modern and high-tech
The Mazda Connect infotainment system is now available as standard on most of the modern Mazda3 models. It offers an improved interface and functions more responsively.
Infotainment systems with in-built GPS are often slow and unresponsive, which can be inconvenient at times. With Mazda Connect, all these issues are addressed together with the upgraded smartphone compatibility.
This has resulted in a smooth and responsive system that integrates well with the components of the vehicle.
Related: 17 Cars With Best Adaptive Cruise Control (With Pictures)
4. Nissan Micra Visia
Next on the list is the Micra Visia from Nissan, a small city car that packs a punch. The Micra Visia is an entry-level car, and as such, does not include a satellite navigation system.
The Nissan Micra is a small and compact city car that is loved by first-time car buyers and new drivers. The latest Micra Visia now has an improved dashboard with a redesigned infotainment system.
This supermini has ample space in the interior and plenty of cargo room in the trunk. For tall adults, the legroom and headroom are sufficient in the rear seats.
For really long trips with all the seats occupied, the Micra Visia is not the best. It is more suitable as a daily driver and for weekend shopping trips.
The lack of basic infotainment technology that has an in-built GPS is a disadvantage for the Micra Visia. Modern technologies like navigation systems are now standard in most superminis.
There are a lot of things that Nissan did well with this model of the Micra and they kept improving on later models.
The fuel economy of the car is what owners were most impressed with.
Small cars are now the go-to option as an affordable mode of transport and are great for efficiency. This supermini from Nissan got an average of 30mpg for city driving as well as 60mpg for highway driving.
It comes equipped with a five-speed manual or a CVT automatic gearbox that is suitable for a supermini. It can comfortably get you from zero to sixty in about just 11,5 seconds.
A Micra Visia ticks all the right boxes when it comes to drivability and affordability. With the lack of standard modern technology, it falls behind competitors such as the Suzuki Swift.
Owners without the in-built GPS have opted for aftermarket dashboard installations. These are great when you've got the money for them, but can also be inconvenient.
An in-built navigational system and GPS are a great addition to your car. This makes your vehicle more appealing and also increases its resale value.
Nissan models upwards of the Micra now receive 7-inch touchscreen infotainment systems. These are often responsive and also support Apple CarPlay and Android Auto.
Before going out to choose the right model of vehicle for you, it's best to do some research first. This lets you have a clearer idea of what the car's features are and which ones you don't need.
Was this article helpful?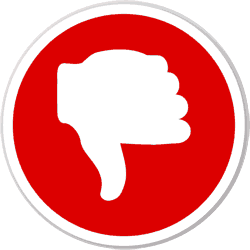 Did you find wrong information or was something missing?
We would love to hear your thoughts! (PS: We read ALL feedback)