With infotainment systems now gradually becoming more advanced, we are seeing a lot more cars featuring Bluetooth support.
More affordable cars are now even supporting both Android Auto and Apple CarPlay.
In this article, we're listing out some affordable cars with Bluetooth features together with their prices. Meanwhile, you can also explore some popular good cars without Bluetooth.
Let's go.
1. Chevrolet Cruze – $18,870
The Cruze is a small car with a big attitude and plenty of awesome features to boot. Media features include Bluetooth connectivity for phone entertainment systems.
Connecting a mobile device to the Cruze is a straightforward procedure and gets you connected in no time. This is mostly due to the intuitive myChevrolet app.
The myChevrolet app is available both for android and Apple smartphones. Once downloaded, it will show all available features of the Chevy Cruze and let you set up Bluetooth connectivity.
To set up Bluetooth, the app will ask you to open your smartphone's Bluetooth to establish a connection. The pairing takes a few moments and will then sync the car's infotainment system to the phone.
As soon as the pairing is done, you can then use the infotainment system in the car to connect compatible apps. This can also be a good way to establish hand-free calls through the infotainment system for safety.
The Cruze also supports both Apple CarPlay and Android Auto for accessing all your multimedia apps and makes navigation a breeze. Voice commands are also clearly heard and followed quite well.
2. Hyundai Elantra – $20,200
This affordable sedan from Hyundai has one of the most intuitive multimedia systems around.
When your phone is connected, you can make hands-free phone calls, play music, and even check directions.
The process of pairing your phone to the car's Bluetooth is quick and fast. You can then choose if you'd like the phone to auto-connect to the car if you're close enough.
Auto-connect is a convenient way to connect the car and the phone automatically. You don't have to go through the whole process again and the connection continues if you're close enough to the car.
It is important to note that the car will need to be turned on in order for the Bluetooth to pair or establish a connection with other devices.
The car does not need to be running, it can just be set to the on position on the ignition.
The 2022 Hyundai Elantra features Apple CarPlay and Android Auto support. This will allow you to use the apps in your phone on the car's infotainment system such as media and navigation apps.
Voice commands can also be used to control certain components and requests such as calling a person or enabling climate control.
You'd have to speak clearly when giving commands as the car sometimes does not understand the voice.
You should also explore some cars without GPS and navigation systems.
3. Mazda CX-3 – $20,790
Other than its lavish looks, the 2021 Mazda CX-3 is affordable and packed full of modern-day features.
Its infotainment system is responsive and supports Bluetooth connections with various media devices.
The car's infotainment system makes setting up a Bluetooth connection quick and intuitive. Mazda calls its native infotainment system MAZDA CONNECT and it is quite responsive.
The touchscreen display is where you'll have to pair your smartphone to the car's system. It is a quick process and the car can let you know if the connection was established successfully.
Mazda Connect system now supports Android Auto and Apple CarPlay.
With an Android or Apple device, you'll be able to control most commands through the car's infotainment touchscreen.
i-ACTIVSENSE is Mazda's suite of driver assistance features for safety and comfort. When your car is connected to the smartphone by Bluetooth, you can also change setting such as climate control and navigational information.
Most of the driver-assist features in the CX-3 come as standard even on the base trim. This gives value for money which can't be said for some of its competitors.
4. Suzuki Swift – $20,500
This humble and affordable city hatchback may not win any awards soon, but it sure gives some competitors a run for their money.
The Suzuki Swift has features that other manufacturers charge more for.
Bluetooth connectivity comes standard across all its trim levels and the higher trim levels even have Apple CarPlay and Android Auto support.
This is a huge milestone for this Suzuki because it is thought to be an entry-level car with not many features. However, it now even comes with a 7-inch touchscreen display, reversing camera, and a crisp digital speedometer.
Once your smartphone is paired to the car's infotainment center, you can use navigation apps and media apps on your phone. The phone will also auto-connect when the phone is close enough for a connection.
Older models of the Swift did not come with the infotainment system that you get in the 2021 model.
To get features such as Android Auto you would've had to opt for a third-party infotainment system which can be costly.
It's important to note that when the Swift's battery is removed, the infotainment system has a mini reset and all connections are lost. You will then have to start all over again pairing your devices to the car's Bluetooth system.
For its price range, the Suzuki Swift sure has a lot of features to offer. Since infotainment systems have evolved so much, some cars now come with built-in Wi-Fi hotspot systems.
5. Kia Sportage – $24,090
Kia is now one of the fastest-growing car manufacturers around the world due to its quality models and great support.
Kia Sportage trims have a range of infotainment features including Bluetooth connectivity.
Bluetooth connectivity comes as standard across all the trim levels for the Kia Sportage. A connection with a smartphone can be done in just a few minutes and the phone will auto-connect when in range.
This small SUV packs a punch with a range of safety features and driver-assist technologies. It also beats some of its competitors with higher-priced models.
Apple CarPlay and Android Auto come as standard capabilities in the 2022 Kia Sportage range. There are currently four trim levels of the Sportage and none of them charge extra for Android Auto and Apple CarPlay.
The car syncs seamlessly with the smartphone and the car's touchscreen displays information clearly. You can then use all your compatible smartphone apps and have hands-free calls.
It is important to note that Apple CarPlay is not the wireless version that you get in other cars. This means your smartphone will have to be connected to the car by USB cable.
Fortunately, this is not the case for Bluetooth connectivity as it is a wireless connection. You'll be able to wirelessly sync your contact and messages without needing a USB cable.
6. Peugeot 3008 – $32,605
The Peugeot 3008 is a fun car to drive and it has a lot of stylish design elements to it.
Among its many features is the intuitive infotainment system that supports Bluetooth and USB connections.
It offers plenty of cabin space for passengers and storage bins for small items such as cupholders. The center console has a modern but minimalistic design with a large display and wireless charging pad.
The 10-inch infotainment touchscreen is responsive, but the software design is quite outdated compared to other systems. When choosing to interact with it, you are taken away from navigation and radio.
A good way to overcome this is with a Bluetooth connection to a phone. You can then set up everything on your phone and the display can keep showing navigational and other vital data.
The 10-inch touchscreen display features a high-definition interface and GUI is responsive enough. Its touchscreen has to be used together with a visible button to get around the interface.
With a smartphone connected via Bluetooth, you have much quicker access to features like maps, climate control, and navigation.
Fortunately, the 2022 Peugeot 3008 currently supports both Apple CarPlay and Android Auto for seamless smartphone integration.
You can use all your multimedia apps, make phone calls, and use third-party navigation apps such as Google Maps.
The Peugeot 3008 is a great choice as a family SUV and has all the right safety and driver-assist features. Long-distance trips will be a pleasant experience due to the comfortable interior and infotainment system.
7. Toyota Prius – $24,625
The Toyota Prius has been around for quite some time and is now getting some modern upgrades that make it a good competitor.
It has a small size and is great for city driving with plenty of media and safety features to boot.
This hatchback is not the most comfortable to drive but the included features make it more bearable. Compared to older models of the Prius, this one has a range of safety and tech features at an affordable price.
Bluetooth connection to a smartphone or media device is quick and simple through the car's center console. The pairing can be a bit slow if there are a lot of devices within the car's paired devices list.
Many owners of the Prius have struggled to get the Bluetooth connection working on some smartphone devices. Reports state that the Bluetooth connection just suddenly stops when streaming media through a smartphone.
What worked to fix the issue was completely unpairing the phone and car completely and turning the car off for a few minutes.
After that, start the pairing process all over again as if the car was new.
This works to completely reset the Bluetooth pairing settings and reconnect the phone from scratch. You can also try to use a different device just to figure out if the issue is with the car or the smartphone.
Fortunately, the 2022 Toyota Prius supports both Apple CarPlay and Android auto for quick and simple integration.
You can use your phone apps such as media and navigation and also use hands-free calling for increased safety on the road.
Was this article helpful?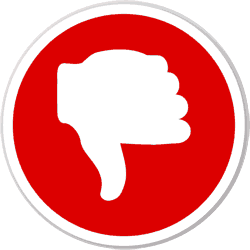 Did you find wrong information or was something missing?
We would love to hear your thoughts! (PS: We read ALL feedback)