There is a crude, lighthearted charm that comes with a doorless driving experience.
You get to connect with the elements in a way that you wouldn't normally envisage when you're behind the steering wheel of an enclosed vehicle.
For a luxurious doorless driving experience, we've compiled 9 vehicles you'd not want to miss.
1. Jeep Wrangler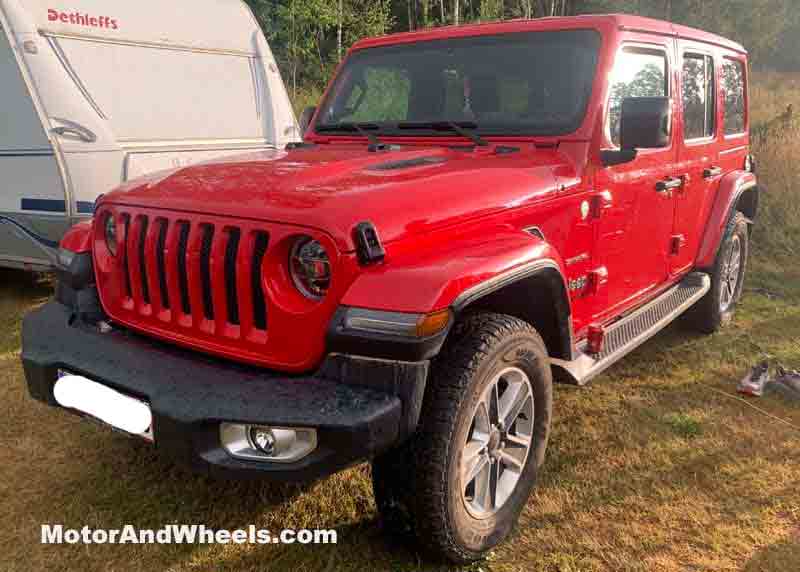 Jeep Wranglers are compact and midsize four-wheel-drive, off-road SUVs manufactured by Jeep. It is currently in its fourth generation and  favorite of off-road enthusiasts.
The Wrangler is well known for its versatility and durability. Its unmatched and smooth towing capacity is also quite exceptional. Let's not forget its untainted safety.
Drivers can employ a portable tool kit in the glove box to detach the doors and roof. It can also come in handy to fold the windshield.
This process isn't a difficult one. It usually only involves detaching three bolts, two on the hinges and one on the door check. You could lift each door off the vehicle with ease in a matter of minutes.
You don't have to worry about where to place the removed doors. This is because there's enough room to stow it in the cargo area of the Wrangler.
If you are in a state where driving without doors is legal, you should definitely get a Jeep Wrangler.
2. Mini Moke
The Moke was first made to serve as a parachute-droppable lightweight vehicle for the British Army. The design provided for low ground and small wheels clearance. This made it unsuitable for an off-road military vehicle.
They then converted it to a low cost, easy to manage, civilian vehicle. This caused it to gain wide acceptance as a lightweight, frivolous, utility vehicle.
People admire the Mini Moke for its unassuming, straightforward, doorless design and its flexibility.
It also features a two-speaker USB radio, a heated windscreen and sliding plastic waterproof seats.
The car is often described as being more of a golf car than an automobile, anyway. It is also ideal for sandy adventures as the doorless sides enable easy hop in/hop out. This comes in both left and right-hand drive.
Other features include:
in-built headsets
1.1-liter four-cylinder petrol engine,
double overheat cams
and modern fuel injection.
What's more, it has handy but convenient trunk space.
For what it's worth, it prides itself for having been featured in James Bond movies, which is only a bonus. It may be old, but if you are someone who loves simple yet durable doorless vehicles, check out a Mini Moke.
3. 1964 Meyers Manx Dune Buggy
Its meek innovation made it a constant sight in average neighborhoods because it was fun and unique. However, today they aren't as easily sighted as they once were, except as vintage vehicles with new engines.
Drivers could easily hop into the Meyers Manx dune buggy with a quick leap. The car had no designed doors. You'd simply hop in and out and drive. It also had a really casual design and was great for city driving.
However, even without the doors, the sides were still enclosed. This was why one had to hop in to begin with.
The fiberglass body made the vehicle lightweight. It also had a short chassis, a rear engine, and a low hood. These features caused it to be apt for navigating sandy terrains such as the desert.
The dune culture is very much thriving. Little wonder it pulls a very strong demand. This doorless car set the stage for dune buggies.
This is because they built other dune buggies using the Meyer Manx as a reference.
4. The Willys Jeep
The 1945 Willys Jeep was the world's first mass-produced civilian four-wheel-drive car with over 1.5 million produced.
This Jeep has a separate body and frame, rigid live axles with leaf springs both front and rear. It also has a tapering nose design with flared fenders, a fold-flat windshield, and can be driven without doors.
Most people fancy driving this baby without doors simply for satisfaction. It gives the choice of high and low gearing and offers bodies with a removable hard or soft top.
This vehicle was available in several configurations.
There are 2 door SUVs, and convertible 2-door pickup trucks with front engines. There's also the choice of rear wheel drive or 4-wheel drive. It is also available as a pickup or a wagon.
5. Ford Bronco
This car became famous as soon as it arrived. It came with a fold-down windshield and a choice of pickup, wagon, or doorless configurations.
All featured four-wheel drive. The full pickup and wagon tops must have been reasonably easy to remove. We see early Broncos photographed topless much more often than the second generation full-size Broncos.
The later models feature a fixed roof and B-pillars, with a removable section over the rear seat and cargo area. However, from the 1991 to 1996 models, there were no instructions for top removal. They changed the bolts to a torx tamper-proof design requiring special tools.
Your guess is as good as ours. Ford had the intent of dissuading users from removing the top for safety reasons.
The company discontinued the Bronco after the 1996 model year. However, the good news is that the Bronco is back. The 2021 model marks the first year for its sixth generation.
It has a fresh look but still preserves the removable doors and furrowed build that keeps us hooked to the Bronco.
In a nutshell, Ford's Bronco is one to reckon with for its doorless design.
Related: 4 Most-Common Problems With Ford Bronco (Explained)
6. Jeep Gladiator
You want to go on a long time family trip? This rugged truck is great for off-road driving and spacious enough for the lot of you.
Like the Wrangler, this Jeep model is modular, with the doors and roof designed to be detached. It also has a 5-foot cargo bed which leaves plenty of space for everything else. The cargo bed essentially replaces the cargo space found in a four-door Wrangler.
Its trims include forms like the Sport, the Sport S, the Overland, and the Rubicon, while also adding the Mojave. All trims feature four-wheel drive and a 3.6-liter V6 engine that gives you 285 horsepower and 260lb-ft of torque. One can select either a six-speed manual transmission or an eight-speed automatic.
Ford equipped modern Gladiators with decent technology like Bluetooth, voice control, a rearview camera, and a 5-inch central display. Its improved off-road features enhance its crawling and climbing agility. Adventurous drivers won't be held back when taking this baby for a spin.
The removable doors are a fun feature and a beloved regularity in the Jeep line-up.
7. Land Rover Defender 90 (1994-1995)
After selling Defender 110s in the U.S. during the early 90s, Land Rover switched to the shorter 90 model. They fitted the models with 3.9litre V-8 engines and a manual transmission.
It was to be an upscale alternative to the Wrangler, and early ones came with soft tops and roll cages. Eventually a rare factory fiberglass removable hard top became available, as did the full metal hardtop wagon variant.
Related: 3 Land Rover Models With The Most Recalls (Check Before Buying!)
8. Jeep Renegade
Jeep really outdid themselves once again with the Renegade, which turns out to be another qualitative crossover. It's truly a smooth subcompact SUV with a frisson to own it.
Removing the doors helps to reduce the overall weight, which lowers the drag on the Renegade. This also makes it more flexible for navigating through tight places.
However, read up a little before detaching your Renegade's doors. There's the extra wiring to worry about which you do not want to mess up.
Make sure to also check out our list of problems with the older Jeep Renegade models.
The Renegade has a superb off-road capability with two-wheel/four-wheel drive. The base model is the Sport, equipped with head and power adjustable mirrors to improve visibility in cold weather.
The company also equipped it with a 5-inch touchscreen display, a 60/40 rear seat, and a removable cargo floor and separable doors. The Renegade Sport has a USB port and features a six-speaker sound system.
The Sport has distinct features that offer additional options such as the roof rails, privacy glass, and 17-inch alloy wheels. The Uconnect 7.0 group is more technological-inclined with dual-zone automatic climate control, satellite radio and smartphone integration.
It also features a 7-inch touchscreen. Its upgraded display, auto-dimming rear mirror and keyless ignition are but a few of the upgrades added.
9. Jeep Cherokee
If the Jeep Cherokee were a man, he'd have a line of white bearded pictures in Jeep's hall of fame. It was one of the first vehicles to disembark from the habitual body structure of the Jeep. It was first put together as a station wagon but metamorphosed into a smooth and sporty compact crossover SUV.
Like most Jeeps, the Cherokee also has easily detachable doors. The first step to removing them is to open your doors as wide as possible to reveal the door bolts. There's usually a rubber lining which you'd have to slide away.
After disconnecting the wiring harness connectors, you can remove the mounting bolts and off comes the door. However, you must do this gently and carefully to ensure the doors don't drop to the floor clumsily. You wouldn't want damaged doors just because you want to drive without them.
That being said, removing the doors should be a two-man job.
The Cherokee's suite of safety features will put the mind of the most cautious drivers at ease. This begins with a "high-strength" steel frame. The Cherokee has many airbags.
In short, Jeep prioritizes the safety of Cherokee drivers, that it spared no expense in utilizing modern technology.
Blind-spot monitoring and rear cross-path detection notify you if there is a vehicle nearby that you're unable to see. This top-notch technology imbedded into the Cherokee even corrects your steering wheel for you.
Jeep didn't stop there.
The car features electronic stability control and a full-speed forward-collision warning system with active braking. If you approach another vehicle too quickly, the sensors will notify you and sometimes stop you before an accident occurs.
Drivers who are safety conscious should would love the Jeep Cherokee.
Related: Are Rental Cars All-Wheel Drive? (Checked And Explained)
Final Thoughts
Driving without doors may sound unsafe and erratic. Still, there's no doubt it gives that thrilling experience you can't feel when behind the wheels of an enclosed vehicle.
Also, while it isn't illegal to drive without your doors, you may break other laws without knowing it. One of such laws is driving without your side mirrors. Some cars have their mirrors attached to their doors and detaching the doors would mean detaching the mirrors as well.
Such cars are only suitable for driving off-road, not in the city.
Sources
Door and Roof Removal: Bronco vs. Wrangler | caranddriver.com
Was this article helpful?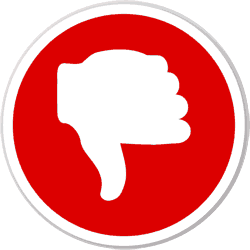 Did you find wrong information or was something missing?
We would love to hear your thoughts! (PS: We read ALL feedback)