Jeep wranglers have been around for years, giving you plenty of options to choose from. These beloved and iconic cars boast amazing off-road and on-road capabilities.
But with the many options, the question remains, which models are the best and which ones should one avoid?
If you're considering buying a Jeep Wrangler, this article should answer your questions.
We've previously gone over the 0-60 MPH times for all Jeeps – including the Wrangler.
Best Years for Jeep Wrangler
Let's start by covering some of the best years. Consumers have praised these models for being secure and having great features.
2018 Jeep Wrangler (4th Generation)
The 2018 Jeep Wrangler is arguably the best model on the board.
This model has it all. From unbelievable handling, great style, reliability, and modernized tech, the manufacturers went all out with this one.
It drives well in any location, whether you're in a mud pit, navigating through rocks, or cruising on a paved road.
Moreover, it has proved easy to drive, comfortable, equipped with excellent fuel efficiency, and enhanced handling and control.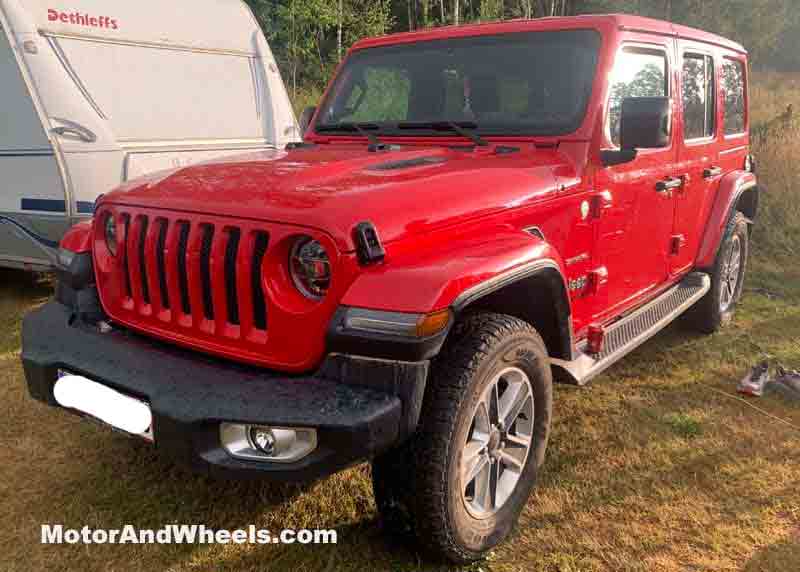 The 2018 Jeep Wrangler may not be the newest model in town, but there's no denying it holds great power that will be useful for years to come.
This is the model to get if you're looking for a Jeep Wrangler with all the sort-after features.
2015 Jeep Wrangler (4th Generation)
Next on the list, we have the 2015 Jeep Wrangler. This car has been rated as one of the most reliable vehicles on the market. It's comfortable and smooth, with a durable drivetrain.
The biggest reason car dealerships and manufacturers offer drivetrain warranties is that they tend to blow fast. However, the 2015 Wrangler surpassed those limits.
This model also maintains that stylish appearance we all love in a jeep but adds a touch of performance.
While the 2015 Wrangler doesn't have the modern touchscreen we see in newer models, it has air conditioner controls and digital radios.
You could stay warm or cool at any time, which was a big concern with many Wranglers from:
the 80s,
90s,
and a couple of early-2000 models.
2010 Jeep Wrangler (4th Generation)
This model is considered one of the best because of having a dependable drivetrain. With the introduction of the powerful V6 engine system, cars could accelerate upwards violently.
This improvement enabled most Jeeps to last up to 100,000 miles without reporting any issues.
The transmission system was also strong and dependable, making this vehicle great for daily commuting.
2010 was the year that Jeep prices started rising. Currently, most used 2010 Wranglers cost between $10,000 and $27,000.
2003 Jeep Wrangler (3rd Generation)
Most Jeep lovers claim that 2003 is the year that completely changed and shaped the Jeep Wrangler.
The Rubicon was released in 2003 and came with Jeep's signature elements, such as the circular headlamps.
This car also has improved off-road handling capabilities. Combined with the spiffy look and upgraded technology, the 2003 Wrangler still remains a popular vehicle to this day.
1997 Jeep Wrangler (3rd Generation)
This may come as a surprise, but Jeeps don't always have the best safety features we experience today. Before 1997, a lot of off-roaders complained of braking issues both on rocks and asphalt.
In 1997, Jeep Wranglers came out with safety as the main focus. The Wrangler could be used as both a commuter vehicle and for off-roading activities.
The enhanced braking system ensured drivers didn't have to worry about bad or sluggish braking.
Jeep Wrangler Years to Avoid
Now let's talk about the Jeep Wrangler years to avoid. These are the years that most consumers complained about.
We also have a list of the most common Jeep Wrangler issues.
2013 Jeep Wrangler (4th Generation)
The 2013 Jeep wrangler had some engine problems with misfiring cylinders. The water pump would also malfunction prematurely, leading to the Jeep overheating.
Consumers complained of spending too much on repairs and maintenance even before the vehicles clocked 63,000 miles. This is quite unusual for a modern car.
By the time the car had lasted about 85,000 miles, drivers had complained of problems with the front joints as they needed replacement.
2012 Jeep Wrangler (4th Generation)
Almost all sources admit that the 2012 Jeep Wrangler is not the best. It lacks stability, control, and comfort.
There have been about nine recalls of this vehicle, which is a lot for a single car. The engine had to be overhauled to restore car performance, not to mention issues with airbags, heating, and the AC system.
Also, despite being a solid vehicle, drivers complained of drivetrain issues, making it unsuitable for off-road activities.
Repair costs were another issue, with drivers spending too much on engine heads, radiators, and module replacement. The cost of maintaining this vehicle was quite high compared to its forerunners.
2008 Jeep Wrangler (4th Generation)
This model came with several issues, and there were about nine recalls. The airbags and fuel system were faulty, and the steering system had various problems.
Some issues were so severe that requiring a total overhaul to fix the car. For instance, the engine posed a huge problem to customers.
2007 Jeep Wrangler (4th Generation)
Considering that the biggest selling point for Jeeps is their off-roading capabilities, this model was quite a disappointment.
While it performed well for on-road driving, it did pretty bad for off-road driving, giving drivers a bad experience.
It's also worth mentioning that many essential components in this vehicle were subject to recalls. From engine problems to braking and steering issues, this vehicle wasn't exactly the best.
1987 Jeep Wrangler (2nd Generation)
Because of their high center of gravity, Wranglers used to roll over frequently.
The 1987 model received the worst stability scores.
Almost all drivers found them uncomfortable on rocky terrain. However, we can't criticize it much because it's a retro vehicle. Still, it didn't do great compared to other SUVs in that period.
Jeep Wrangler Generations
Now, let's talk about the different wrangler generations and the improvements they've gone through.
1st Generation Jeep Wrangler (YJ): 1986 – 1995
The YJ was on the scene from 1986 to 1995. It debuted at the Chicago Auto Show, highlighting several improvements from the Jeep Cherokee. For example, the YJ had anti-roll bars and an upgraded suspension.
This was the generation where the Jeep became more comfortable and safer. Drivers could now use it for daily commuting and off-road activities.
This is also the generation where we got to see the square headlights, which didn't please some Jeep fans.
2nd Generation Jeep Wrangler (TJ): 1996 – 2006
Learning from past mistakes, Jeep manufacturers were determined to make this generation better. They upgraded the suspension to a coil spring one and reinforced the body and frame to reduce flex and enhance strength during off-roading.
Jeep brought back the round headlights while the engine options remained unchanged. On the inside, TJ came with enhanced safety features, such as the addition of both driver and passenger airbags.
This generation also came with the Rubicon trim inspired by Rubicon Trail.
3rd Generation Jeep Wrangler (JK): 2006 -2018
The biggest improvement we saw with this generation was the introduction of four doors. As much as the two-door models are still popular, they don't have enough room to accommodate a small family.
Jeep introduced stability control, making the vehicle more capable and safer by adding an extra five inches of width. They also introduced a plastic front fender which divided fans.
For the first time, Jeep built a wrangler keeping the aftermarket in mind.
These vehicles used affordable and non-critical parts, ensuring owners would have an easy time if they wanted to make upgrades.
4th Generation Jeep Wrangler (JL): 2018 -Present
The present generation are more focused on adding practical touches to the car to make it more straightforward. For example, the windshield, soft top, and hardtop are much easier to remove because the bolts needed are fewer.
Jeep also added a couple of inches to the four-door and two-door models, making them wider and longer.
Some technological upgrades include an 8.4-inch touchscreen display and a push-to-start button.
And, of course, we have to mention added engine options. The 3.6L Pentastar V6 is the standard, but you can get a 2.0L four-cylinder or the 3.0L EcoDiesel engine.
Consumers can also choose between an eight-speed automatic and a six-speed manual transmission.
Which Jeep Wrangler Generation Should You Buy?
You may want to consider getting the Wrangler JL or the fifth generation. It's considered the smartest, thanks to the various tech upgrades.
The sway bar disconnect increases the Jeep's capability, the 4xe is electric, the V8 Rubicon enhances the vehicle's performance, and the car has Apple CarPlay for entertainment.
What Year Is the Most Reliable Jeep Wrangler?
The most reliable Jeep Wrangler is the 2021 model. It features high-reliability ratings with a life expectancy average of about 350,000 miles.
With recommended maintenance, expect to get an average of about 20 years of service. This model has only experienced a few issues regarding the steering and the drivetrain.
In addition, the 2021 model received a 4/5 star in crash rating from the National Highway Traffic Safety Administration (NHTSA).
What Are the Most Common Problems With Jeep Wranglers?
Some of the issues you may encounter with Jeep Wranglers include the following:
Oil leaking
Draining battery
Airbag problem
How Many Miles Will a Wrangler Last?
This answer will depend on how well the owner maintains their car. Typically, it can last between 280,000 miles and 400,000 miles.
Maintaining your vehicle will help you go beyond 200,000 miles. That means replacing damaged brake lines, suspension, worn-out timing chains, and other parts on time.
Because the vehicle has been designed for off-road activities and rough terrain, you can expect it to last a long time.
What Are the Closest Competitors to the Jeep Wrangler?
For decades, the Jeep Wrangler has been dominating the world of off-road SUVs, and with good reason.
But that doesn't mean it hasn't faced some serious competition.
Here's a list of the closest competitors:
Toyota Highlander
Jeep Grand Cherokee
Ford Explorer
Subaru Outback
Honda Pilot
Toyota 4Runner
Kia Telluride
Land Rover Defender
How Long Do the Transmissions Normally Last on These Models?
A jeep wrangler's transmission has been designed to last between 120,000 and 180,000 miles before needing to be replaced. Still, transmission issues can occur based on the model year.
Anytime you notice shifting issues, have the mechanic check the transmission immediately to safeguard your car.
Resources
How reliable is a jeep wrangler?
NHTSA safety ratings for the Jeep Wrangler
Was this article helpful?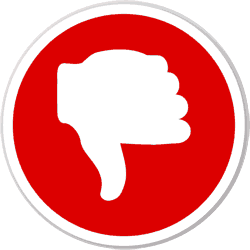 Did you find wrong information or was something missing?
We would love to hear your thoughts! (PS: We read ALL feedback)
ⓘ  The information in this article is based on data from National Highway Traffic Safety Administration (NHTSA) recall reports, consumer complaints submitted to the NHTSA, reliability ratings from J.D. Power, auto review and rating sites such as Edmunds, specialist forums, etc. We analyzed this data to provide insights into the best and worst years for these vehicle models.
---