The Jeep Renegade is an affordable, practical, and efficient compact SUV. It is one of those cost-effective cars that most first-time buyers should opt for.
Most people choose the Renegade for its versatility, durability, and a myriad of driver-assist features.
Still, Renegades models that came before the 2022 Renegade have a few issues. That doesn't mean the Renegade is perfect, though. But it's way better than other models.
That said, in this article, we will share some common problems with the Jeep Renegade.
Is the Jeep Renegade a reliable car?
The Jeep Renegade is not an entirely bad car. It has a predicted reliabilityscore of 80 out of 100, which is still not bad. The Renegade is not as popular as the Jeep Wrangler.
But it can still perform well. You'll enjoy driving it around, especially the Trailhawk trim, which is quite remarkable. The Trailhawk can navigate any terrain or tricky weather conditions.
But if you are looking for a fast SUV, you shouldn't buy the Renegade.
Let's look at some problems of the Jeep Renegade:
1. Suspension Problems
One of the first issues with the Jeep Renegade is its fickle suspension. Since 1996, Jeep Renegade registered a couple of suspension complaints.
A car owner revealed the tie rod of a Renegade broke while driving down the road. The driver could not steer the vehicle, which resulted in the car veering off and slamming into a telephone pole.
One driver said the Renegade didn't send any warning. But it came to a complete stop. When the driver stepped on the accelerator, it felt as if it was not receiving any gas.
Another driver revealed the Renegade made a loud sound that lifted the front end. While still trying to process that, the vehicle did something else the driver didn't expect.
The Renegade, which was only traveling at 40 to 45, veered off and hit a pole.
Jeep recalled the Jeep Renegade to attend to its rear suspension issue.
Signs your Jeep Renegade has suspension problems:
You will notice that your Renegade bounces,
Your vehicle may drift to one side,
Your car will make a weird sound when you drive over a speed bump or turn.
Possible solution
Book your Jeep Renegade in for service once you see any of the above signs.
The first sign of trouble is the best time to bring your Jeep Renegade for suspension and steering service.
It would help if you also considered replacing components of your suspension, such as shocks and struts. That will improve the control and handling of your Renegade.
Check also: Common problems with the Jeep Commander models.
2. Electrical Problems
The Renegade's electrical system is also causing great concern for some car owners. A couple of drivers have registered several electrical complaints about the Renegade.
The problems range from non-rotating engines and multiple electrical failures. Expect to deal with any of those problems as soon as your vehicle reaches 16,550 miles.
Other drivers complain about the infotainment system that malfunctions at times. Some car owners say the infotainment screen of their Renegade will go blank without warning. If they try to play audio or access driver-assist features, they won't be able to do any of those things.
Cause
The firmware in the UConnect causes the problem. This problem is primarily due to a technical glitch that only a technician can fix.
Solution
This is not a serious problem, though. Jeep drivers with firmware issues can request a reset or an upgrade to fix the infotainment problem.
3. Heavy Oil Consumption
Some drivers complain about the Jeep Renegade's 2.4L Tigershark 4-cylinder engine for having a flaw that consumes too much engine oil.
The total engine oil consumption in the vehicle of Jeep Renegade's capacity is usually 1 quart (0.946 liters) in 2,000 miles for the 1st 50,000 miles.
For vehicles with more than 50,000 miles, the acceptable oil consumption for engines should be 1 quart (0.946 liters) in 750 miles.
The 2.4L engine of the Renegade can hold 5.5 quarts of oil. This compact SUV could consume up to a quart of oil every 1,000 miles.
What exacerbates the issue is that the engine could stall if the oil level is way below 3.5 quarts. As a result, oil levels would typically fall without the low oil indicator light showing. That means you are likely to damage the engine of your Renegade.
Causes
Experts suspect a design flaw is responsible for causing the Renegade to consume too much engine oil. They rule out defective piston rings, which cause oil to seep past the rings and burn off during combustion.
Possible solution
Jeep is yet to fix this issue. But if your Jeep has this problem, you can take it to your local Jeep dealer for them to take a look at your vehicle.
4. Transmission Problems
Some drivers of the Jeep Renegade complain about transmission issues.
According to those car owners, the Jeep Renegade has shift delays, or the gear sometimes grinds during acceleration. The transmission results in vehicles shaking on the road or even making whistling noises.
This could be pretty dangerous or annoying. The 2019 model tends to have transmission problems.
But there are a few latest models with this issue, too.
The Renegade has a standard nine-speed automatic transmission.
However, it still requires you to hunt around for the correct gears. Other drivers find shifting the Renegade relatively slow, especially if you want to access more turbo power.
Another concerned car owner said the Jeep Renegade sometimes surged forward. Then the driver will start hearing hard and rough shifts as the "automatic" transmission shifts, which he noticed as he drove the Renegade.
One reported to NHTSA that the 2020 Jeep Renegade Sport started showing transmission problems in the snow.
The vehicle lost control when the driver switched the car to 4WD snow mode. The driver said error messages popped, and the vehicle got kicked into FWD.
The Renegade went sliding. Luckily the driver slid into the upward side of the hill and not over the edge.
To remedy this problem, Jeep had to do software updates on those. Unfortunately, the recall process was not fast enough. Most drivers had to wait months on end for Jeep to recall their vehicles.
Jeep has addressed several issues with the transmission. However, in Manufacturer Communication Number 18-118-16, Jeep advised technicians to reprogram the PCM to eliminate false alerts.
Causes
Technicians investigated the issue and found that these transmission faults were due to a loose connection.
They also suspected electrical manufacturing problems.
Common signs
Sudden or abrupt stopping of the car in the middle of the road;
Other users reported a stalling of the Cherokee. Or unusual jerking forward.
The gears may shift to 'neutral' or 'park mode';
Rough downshifting and upshifting;
Higher gears may also shift or slip to lower gears.
Possible solutions
Jeep recommends that you check your Renegade's transmission for wear and regularly for wear and tear.
Additionally, you should check the transmission fluid in your Renegade and replace it only with Jeep-approved fluid.
Renegade can resolve this problem with a PCM reprogramming, too.
5. Engine issues
The engine problems in the Jeep Renegade vary from one model to another. Still, most drivers report rattling noises, stalling, excessive oil consumption, and other issues.
The 2017 Jeep Renegade seems to have engine issues.
Renegades with the 2.4-liter engine are likely to have problems with the fuel pump assembly under certain conditions.
Once the fuel pump fails, the Renegade will start stalling. Once that happens, your Renegade needs a new engine or an overhaul.
Drivers should also consider replacing crucial parts of the Jeep Renegade.
One owner of the 2017 Jeep Renegade had, on several occasions, while driving at various speeds, seen the "check engine" light. The driver took the car to an independent mechanic. The mechanic diagnosed that the coolant fan was off-centered, and the fuse needed to be replaced.
However, that couldn't solve the problem.
See how the Jeep Renegade ranks among compact SUVs with the most horsepower.
Signs
Your vehicle may stall
Your Renegade may consume excessive oil.
Knocking or rattling noise from the engine.
6. Excessive Exhaust Emissions
The Jeep Renegade has failed various emission tests because of its excessive emissions.
This issue has been confirmed by many of Renegade's drivers.
Many states of the U.S. regularly conduct emissions tests on all legally registered vehicles. If your vehicle's exhaust emissions are above permissible levels, your car will fail the test.
Once your Renegade fails the emission test, you must pay for repairs to reduce exhaust emissions.
Cause
Smoke is not always a good indicator of something wrong with your Renegade. Some of the causes include the following:
A leaking valve that covers the gasket may be responsible for producing
An oil may drip on a hot manifold,
Your engine has a problem.
7. Irregular vehicle shut-offs
Another problem you should expect of a Jeep Renegade is that it occasionally shuts off. Not all Jeep Renegades have this issue, though.
This problem seems to be prominent in the 2015 Jeep Renegades.
Your Jeep should run like a well-oiled machine, and when it shuts off without warning, it may leave you stranded on the side of the road.
The next day may drive fine like nothing happened the other day. Only to die when you slow down and stop. Experts advise that you should contact a mechanic immediately if your engine shuts off at low speed.
One of the drivers who own a 2015 Jeep Renegade owner said the Renegade constantly shut off without warning.
The driver had this occur three times before driving the Renegade to a local repair shop for service.
Unfortunately, the mechanic could help the driver.
Causes
Possible causes of the shut-off include the following:
Low fuel pressure, defective fuel injectors, and broken fuel pump;
The car has a malfunctioning auto transmission;
Your Renegade has a bad oxygen sensor.
Your vehicle may have clogged or restricted EGR Valve;
Your has loose or worn-out wires in the wiring harness;
Your vehicle has a faulty idle air control actuator;
Solution
Sadly, Jeep technicians cannot pinpoint the solution to the problem. (Should there be any new information, we will update it here.)
However, if this problem persists, call a highly skilled mobile mechanic to come to look at your Renegade.
The mechanic will determine the source and cause of the shut-off condition.
Final Thoughts
Lastly, you can still drive a Jeep Renegade. Especially if you are looking for an affordable compact SUV, there is no better car than a Renegade.
You will love everything about it, from the Renegade's spacious cargo that accommodates five passengers and user-friendly driver-assist features.
The best Jeep Renegade we recommend is the Renegade with a turbocharged engine and an 8.4 inches touch screen. To ensure that your Renegade lasts long, we recommend you service it regularly.
If you are looking for a decent value proposition, consider the 2019 Jeep Renegade. It would be best if you went for the Limited and Trailhawk trims, and you will enjoy driving an affordable Jeep.
GO BACK: Problems for all Jeep models.
Was this article helpful?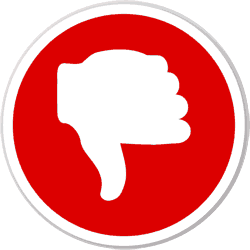 Did you find wrong information or was something missing?
We would love to hear your thoughts! (PS: We read ALL feedback)
ⓘ  The information in this article is based on data from National Highway Traffic Safety Administration (NHTSA) recall reports, consumer complaints submitted to the NHTSA, reliability ratings from J.D. Power, auto review and rating sites such as Edmunds, specialist forums, etc. We analyzed this data to provide insights into the best and worst years for these vehicle models.
---