While the Jeep Compass has plenty to offer in terms of durability, power, and safety features, no vehicle has it all.
Familiarizing yourself with some of the most common Jeep Compass problems that owners are likely to encounter can help you to better understand how the vehicle operates.
We've researched high and low to find some of the most commonly reported issues with the Jeep Compass that occur for owners today.
1) Suspension Issues
Fortunately, there are no reported suspension issues with newer makes and models of the Jeep Compass.
However, there was a larger suspension issue with an older make of the Jeep Compass, dating back to 2007.
It is important to note that suspension issues on the 2007 Jeep Compass do not typically occur until the vehicle reaches at least 58,000 miles or more.
Possible Causes and Solutions
The 2007 Jeep Compass experienced a plethora of issues, ranging from suspension trouble to difficulty managing the control arm of the Jeep itself. Most of the reported suspension problems related to the Jeep Compass were connected to the vehicle's bushing failure as well as its control arm.
The suspension issues in the 2007 Jeep Compass did not come with a cheap repair cost.
The minimum to fix the suspension issues on the 2007 Jeep Compass is approximately $600.
Overheating Transmission (CVT)
While this is not so much of an issue with newer models of the Jeep Compass, owners of the 2011 Jeep Compass may have experienced CVT transmission overheating.
When the CVT, or the continuously variable transmission, overheats, a warning light will appear.
Owners typically reported this issue with their 2011 Jeep Compass vehicles once they had hit 72,000 miles or more.
2) Failure to Start
In the 2018 Jeep Compass, some users online also reported that the Jeep failed to start.
This issue did not occur immediately after purchasing the 2018 Jeep, and typically occurred only once the Jeep had surpassed at least 25,000 miles in total.
Possible Causes and Solutions
Ultimately, it was discovered that the cause of the failure to start with the 2018 Jeep Compass was directly linked to the Jeep's battery itself.
Due to faulty wiring and connection within the vehicle, the battery was not properly connected at all times, causing the Jeep to die out and require a restart, or in some cases, a jump.
The solution for the failure to start issue in the 2018 Jeep Compass was to purchase a new battery and replace the original battery from the Jeep manufacturer.
3) Wheel Bearing Failure
Because the Jeep Compass is an all-terrain vehicle, it is not uncommon to encounter issues such as wheel bearing issues or, in some cases, even wheel bearing failure.
Almost all models of the Jeep Compass experience wheel bearing failure at some point or another.
For owners of a Jeep Compass, wheel bearing failure will typically cause rumbling noises that come directly from the wheels of the vehicle anytime you are driving faster than 30 MPH.
Possible Causes and Solutions
Traditional wear and tear can easily lead to wheel bearing failure in any Jeep Compass, regardless of the model and year of the Jeep Compass itself.
Wheel bearing failure is more prevalent among Jeeps that are used on a variety of terrain, including rough terrain.
Wheel bearing failure is simply the result of the wheel bearings on the vehicle being worn out, which can be replaced individually and manually or by visiting a local mechanic.
4) Grinding Brakes
Experiencing grinding brakes can occur over time in any vehicle, especially over many months of wear and tear without ongoing maintenance.
With the 2012 and 2014 Jeep Compass models, noisy brakes were all too common.
For those who owned the 2012 Jeep Compass, grinding brakes typically began to occur as early on as hitting 8,900 miles. For owners of the 2014 Jeep Compass, it was possible to get to around 12,700 miles before the grinding brakes began.
Possible Causes and Solutions
Unfortunately, noisy and grinding brakes are a common issue among most makes of Jeep Compass models, regardless of the year.
However, the 2012 and 2014 models' grinding brake issues were much more prominent and widespread.
Eliminating the issue of grinding brakes in any Jeep Compass is possible by installing an anti-vibration bracket, which belongs to the rear brake caliper.
5) TIPM Failure
The TIPM, or the Totally Integrated Power Module, is responsible for managing the overall distribution of power throughout the Jeep Compass.
Unfortunately, the newer the model of the Jeep Compass, the more likely it is to encounter a TIMP issue with the electronic device.
If the dashboard lights are flickering on and off or if the headlights of a Jeep Compass are shutting off and on, the TIMP device is likely failing or shutting down.
Possible Causes and Solutions
Unfortunately, this issue can happen in any vehicle that includes a TIMP device as well as electronic and technological features, including the Jeep Compass.
This may be due to a faulty chip as well as faulty wiring in some instances. Most repairs may require up to $1,600 in total to repair TIMP failure, especially in newer models of the Jeep Compass.
Most Jeep Compass owners report experiencing TIMP issues and TIMP failure at around 110,000 miles.
6) Cabin Water Leaks
When you purchase a new vehicle, the last thing you are likely to expect is for it to leak, especially while you are driving it or whenever it is in use.
However, both the 2007 and 2014 models of the Jeep Compass have a much higher chance of experiencing both front and rear roof leaks.
Possible Causes and Solutions
Unfortunately, the leaks that are prevalent among both the 2007 and 2014 Jeep Compass makes are due to the Jeep manufacturer's own fault.
The best way to go about fixing any rear or front leaks in a 2007 or 2014 Jeep Compass is to first inspect all of the plugs and grommets (or have them inspected by your preferred mechanic).
Once you have inspected the grommets and plugs throughout your Jeep Compass, you can then begin resealing all of the seams attached to your roof as well as your Jeep's sunroof drain tubes (if applicable).
Always check the sunroof drain tubes if your Jeep Compas model includes them and you are experiencing an unexpected leak.
7) Tigershark Engine Failure
Jeep Compas models manufactured and sold between the years 2017 and 2020 are most likely to experience this issue, or the issue of engine failure due to an oil consumption defect in the Jeep Compass' Tigershark engine itself.
The Jeep Compass vehicles that are affected by this defect are more likely to stall out due to the oil consumption defect.
The oil consumption defect is the reason that 2.4L Tigershark engines are dying out or stalling unexpectedly.
Possible Causes and Solutions
Typically, oil consumption defects are due to a manufacturer issue and can be addressed by contacting Jeep directly.
8) Auto Start-Stop System Issues
Some Jeep Compass owners (2018 models) also experienced auto start-stop issues with their Jeep Compass, with sometimes little to no warning whatsoever.
In some cases, the auto start-stop system completely shut down and malfunctioned.
Possible Causes and Solutions
The issue with the auto start-stop trouble that owners of the 2018 Jeep Compass experienced was closely interlinked with another related engine stalling issue, which can also be found in various 2020 models of the Jeep Compass.
For those who experience the issue of the auto-start-stop system failing or shutting down, contacting the Jeep manufacturer directly is highly advisable, as this is typically a manufacturer's responsibility.
General Pros and Cons for the Jeep Compass
Pros
Friendly UI:
In new makes and models of the Jeep Compass, the user interface is easy to use, making even the most advanced technological features that come in newer models of the Jeep Compass accessible to all.
Comfort/Space:
There is plenty of room for the driver and all passengers of the Jeep Compass, regardless of the make or model you own.
All-terrain compatibility:
The Jeep Compass is designed to take on a variety of terrain, providing you with the ability to traverse just about anywhere in your Jeep whenever you are on the go.
Even if you have not upgraded your Jeep Compass to the sporty "Trailhawk" model, you can still take advantage of the traction management system, or "Select-Terrain", which is available for most Jeep Compass vehicles today.
With the built-in "Select-Terrain" management system, you can choose between multiple driving modes: Automatic, Mud, Sand, Snow, and even Rock, to help you cover as much terrain as possible with little to no resistance whatsoever.
Included infotainment system:
With many Jeep Compass models, a built-in infotainment system is also included.
With the base model, enjoy a 7.0-inch screen that also includes Uconnect for easy connections to various media sources and/or streaming services. Additionally, both Android Auto and Apple CarPlay connectivity are also included with all models of the Jeep Compass.
Travel in style:
Just because someone owns a Jeep does not mean they need to travel around while appearing as though they do not have a sense of style.
The Jeep Compass provides the rugged, durable, reliable features that you crave and desire in a Jeep without slacking on the exterior and overall look and style of the Jeep itself.
For those who prefer a tougher and more rugged exterior appearance, it is also possible to upgrade the Jeep Compass models (newer versions) with the Trailhawk package, which is entirely optional.
Cons
Lack of cargo/storage:
Unfortunately, most Jeep Compass models lack cargo space for those who may travel frequently.
If you require additional cargo space for:
traveling with bikes,
hunting gear,
outdoor chairs,
and more,
you may find yourself struggling for space, especially if you choose to travel in your Jeep Compass with additional passengers.
Transmission lag:
At times, owners report that the Jeep Compass' nine-speed transmission lags in its response time. This can be due to a number of issues, from simple wear and tear to additional manufacturer issues.
Lack of power:
Some owners of Jeep Compasses report that the vehicle's four-cylinder engine is not as powerful as it should be, although this is often considered subjective, as the Jeep Compass does deliver adequate power compared to similar vehicles available on the market today.
Outdated powertrain:
Unfortunately, it is also known that some makes and models of the Jeep Compass include outdated powertrain.
While some Jeep Compass vehicles can get up to 32 MPG on the highway, they are also only capable of producing 180 horsepower, which may not be adequate for those who intend to travel on truly rugged terrain or for those who intend to use their Jeep Compass in order to tow another vehicle or large item.
Standard interior:
For those who are looking to cut costs, it is possible to do so with the basic models of the Jeep Compass. However, this reduced cost will come at a price — a much lower quality interior. The basic interior included with standard makes and models of the Jeep Compass is not anything special, although there is nothing negative about the interior itself.
If you are looking to spruce up the interior of your Jeep Compass, however, it is possible with the Customer Preferred package.
The Customer Preferred package is available directly from a Jeep Compass manufacturer and will typically run around $1,995 for the complete upgrade with stitched leather steering wheels and more.
If you are interested in even more upgrades, you can also opt for the Luxury Seat upgrade package for the Jeep Compass, which includes upgraded leather seats. This will run an additional $595 for the leather seats along with $1,995.
Upgrades add up:
While the MSRP value of the Jeep Compass may appear affordable at first glance, it is not always so once you begin implementing the add-ons and features that are suitable for you and your traveling needs.
If you are interested in adding FWD, the Compass High Altitude with FWD will set you back around $30,895, as opposed to the Jeep Compass Sport basic model, which starts at $22,150.
Knowing what model(s) you are interested in and that is right for you can help you in your search for a Jeep Compass that is truly fitting for your needs.
For those who are interested in the Preferred Customer package, with an 8.4-inch touchscreen, Android Auto, as well as Apple CarPlay (among other features), the cost will add an additional $1,195 to begin.
What Do the Reviews Say?
Overall, the Jeep Compass is a well-liked vehicle, with an overwhelmingly positive rating from voters on Edmunds.com. Newer models of the Jeep Compass include advanced technologies and safety features, helping it to stand out from other all-terrain vehicles on the market.
"Great features, luxury feel very spacious, leather seats back up camera."
– cargurus.com
"This jeep is perfect for the size that I wanted since trading in my Trax. It also has more power compared to my Trax. The interior is great and comfortable with the leather seats and right now it is winter and snowing so having good heat in the car is wonderful. The safety features are great all around. This Jeep has it all parking assist, lane assist, blind-spot monitoring, etc., and luxury on the inside. The technology that is in my Jeep is everything that I always wanted and more with a 360 camera, 10.1 touchscreen, rain-sensing windshield wipers, auto trunk liftgate."
– Edmunds.com
What's the Resale Value of the Jeep Compass?
The resale value of the Jeep Compass ranges between $16,764 and $28,132, depending on the make and model of the Jeep Compass that is being purchased or sold.
Currently, the MSRP value of the Jeep Compass ranges between $24,995 and $33,990.
Below is an estimated chart of the current resale prices of the Jeep Compass.
| Age of Jeep Compass (in Years) | Depreciation | Overall Residual Value | Resale Value |
| --- | --- | --- | --- |
| 1 | $2,503 | 92.63% | $31,464 |
| 2 | $4,863 | 85.68% | $29,104 |
| 3 | $7,046 | 79.26% | $26,921 |
| 4 | $7,062 | 79.21% | $26,905 |
| 5 | $9,854 | 70.99% | $24,113 |
| 6 | $11,066 | 67.42% | $22,901 |
| 7 | $14,188 | 58.23% | $19,779 |
| 8 | $15,499 | 54.37% | $18,468 |
| 9 | $18,454 | 45.67% | $15,513 |
| 10 | $20,699 | 39.06% | $13,268 |
Sources
Was this article helpful?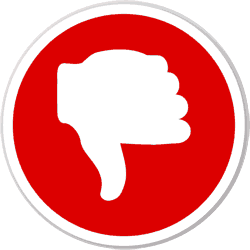 Did you find wrong information or was something missing?
We would love to hear your thoughts! (PS: We read ALL feedback)
ⓘ  The information in this article is based on data from National Highway Traffic Safety Administration (NHTSA) recall reports, consumer complaints submitted to the NHTSA, reliability ratings from J.D. Power, auto review and rating sites such as Edmunds, specialist forums, etc. We analyzed this data to provide insights into the best and worst years for these vehicle models.
---