Door handles have always been important parts of vehicles as they help the driver and passenger(s) gain entry.
Over the years, designers have come up with handsome door handle designs that undoubtedly contribute to the car's aesthetics. So, not only do they help you gain entry, but they also add a fine touch to your vehicle's looks.
Nowadays, we even have cars that do not at all have/require door handles. They include non-standard door designs like scissor doors, butterfly doors, suicide doors, swan doors, canopy doors, gullwing doors, and dihedral doors, amongst others.
Below, we have a list of cars without door handles and traditional door designs.
1. Tesla Model S
The Tesla Model S hit the market in 2012 as an electric five-door liftback. It is manufactured and marketed by Tesla Inc., and it has been frequently regarded as Tesla's very own flagship.
Sales figures for the Tesla Model S hit a 250,000 milestone in 2018, and in 2019, it was named MotorTrend's Ultimate Car of the Year.
The new Tesla Model S is one of the few cars in the world with no door handles. That comes as no surprise, and it's to be expected from a trend-setting company like Tesla. The model S has a retractable door handle, and it only retracts when the car itself notices its owner around it with the key fob.
So, the door handle literally does its own thing, and all you have to do is go close to the car with your key fob and Voila!
The retractable door handle feature is only one of the mouth-watering features on the Tesla Model S. You have the auto-pilot mode, which is one of the best in the world. There is also a central stack touchscreen that allows you to control parts of the car with incredible ease.
If you are in the market for a car without visible or unconventional door handles, the Tesla Model S is a top choice.
2. Hyundai Ioniq 5
You also find a hidden door handle on the Hyundai Ioniq 5 model.
It's a rather smooth design that is totally flush with the door and you just have a tiny square at the center of the door handle.
Once you want to open the door the door handle pops out.
2. Tesla Model 3
The door handle on the Tesla model 3 is also a piece of art.
We have a more thorough list of answers about Tesla's many door handles here.
3. Ford Mustang Mach-E
The Ford Mustang Mach-E is one of the best all-electric vehicles currently in production. It is also classified as a crossover SUV, and the bunch of critics' praise revolves around its acceleration, space, extended driving range, and stable handling.
To get inside a Mustang Mach-E model, you'd have to do it in a totally unconventional way.
The front doors have a grab handle of some sort, and there are no handles at all on the passenger doors. Once you are 10ft. away, the Mach-E recognizes your key fob and there will be illumination on the E-latch button.
After this, you'd need to press the button, which would lead to a slight opening and a visible pull handle. The pull handle is right below the E-latch button and will help to open the car fully.
The incredible E-latch system also goes hand in hand with other features like the newly introduced BlueCruise system. The BlueCruise system is a partially automated driving system that can handle steering, acceleration, and braking on select highways.
Considering the Mach-E's overall sophistication, there is no doubt it is one of the best cars without door handles you could ever lay your hands on.
Related: 3 Most Common Problems With The Ford Mustang
4. Range Rover Velar
The Range Rover Velar is a compact luxury crossover SUV manufactured by the British company, Jaguar Land Rover. First unveiled in 2017, the Range Rover Velar has a turbocharged four and six-cylinder powertrain and off-road ability that dwarfs that of most other crossovers.
You also get a great-looking interior, super-intelligent tech features, heated front seats, and a surround-view parking camera system.
Besides these, the Range Rover Velar also doesn't have a door handle, at least not visibly. To get into a Velar, all you have to do is get your key out and press the unlock button. Once you've done that, there will be some illumination, and the door handles will slide out in the coolest way ever from inside.
Apart from the very cool "slide-out" feature, the handles are also very comfortable, which explains why the manual describes them as "flush deployable." A drag co-efficient of 0.32 makes things a lot better and certainly positions the Range River Velar as one of the best cars on earth without door handles.
5. Cadillac CTS-V Coupe
The Cadillac CTS was in production between 2003 and 2019, and sales spanned three generations.
Here are the best and worst years for Cadillac CTS-V.
Classified as a mid-size luxury or executive car, the CTS has a sedan, sport wagon, and coupe variant, with the latter two introduced in 2010.
With a 556-hp V8 engine and 551lb-ft of torque, the CTS-V Coupe was a high-performance variant until it got discontinued in 2015. The Cadillac CTS-V Coupe also has a unique and gorgeous exterior with a futuristic design and sleekly fitted dual exhaust pipes that always triggers a second look.
Still speaking of its exterior, there are no door handles at all on the Cadillac CTS-V Coupe. What you have is a push-button technology that just cranks open your car without door handles, kind of like a spaceship.
READ ALSO: best and worst years for Cadillac CTS.
The CTS-V combines push-button technology with its amazing speed, fog lamps, climate control, heated seats, rear-view camera, amongst other features. Not many cars can boast of a stellar stack of features like this.
However, we should mention that there are currently no new CTS-V Coupe models, but you can always get a pre-owned model.
Related: 5 Cadillac Models With Most Recalls (Check Before Buying)
6. Chevrolet Corvette
The Chevrolet Corvette is one of the most popular Chevy models in existence.
First introduced in 1953, the Corvette spans eight generations sequentially named C1-C8. It is widely known as "America's sports car" and is perhaps the most popular sports car in history.
Named MotorTrend Car of the Year in 2020, one of the more impressive features of the Corvette is that it always keeps up with the times.
That very much explains why its newer models balance myriads of high-tech features, including automatic climate control and rear parking sensors, amongst others.
It also enjoys super-quick acceleration, expansive cargo space, a posh interior, and a push-button in place of door handles. The push-button is placed visibly around the door, and all you have to do to open the door is have your key fob on you while you push the button.
This makes for better aerodynamics and adds a touch of class to the car. The feature dates back to 2008, when traditional door handles were first deleted on the Chevy Corvette.
The push-button feature, alongside its super-fast, 495 horsepower V8 engine, amongst others, makes the Chevy Corvette a worthy choice if you fancy cars without handles.
Related: 11 Chevrolet Corvette Facts & Statistics You Should Know
7. McLaren MP4-12C
The McLaren MP4-12C is also known as the McLaren 12C, and it was in production between 2011 and 2014. It is one of the fastest cars ever made according to tests by TopGear and was named the Middle East Car of the Year in 2012.
A twin-turbocharged V8 engine, seven-speed SSG Graziano dual-clutch transmission and a host of tech features are not all there is to the 12C.
It also has a dihedral door design, and it is the first car to sport this door-opening system.
Cranking the door open involves putting your fingers beneath the door access panel and sliding them from beginning to the end till it swings open. Isn't that cool?
What's even cooler is the way the door opens majestically, like a peacock showing off its glory; it's a truly beautiful sight.
Was this article helpful?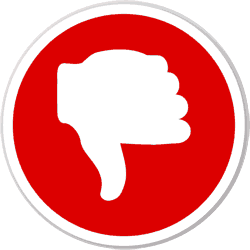 Did you find wrong information or was something missing?
We would love to hear your thoughts! (PS: We read ALL feedback)