Manual handbrakes have always been regarded as an important component given their proximity to the driver's hands.
As one would expect, manual handbrakes are common in older vehicle models, and they've been around for a while.
Below is a list of popular cars without manual handbrakes:
1. BMW 1 Series
The BMW 1 Series is a line of subcompact executive cars and has been in production since 2004. Now in its third generation, the BMW 1 Series is often praised for its high-tech features and eye-catching exterior. It is also available in worldwide auto markets and prides itself in elegance and sportiness.
Like most new BMW models, the BMW 1 Series has an electronic parking brake that ultimately prevents movement when it is parked.
This would mean that you get more room on the center console, and you can trust the system's reliability.
If you are looking to cop a car without manual handbrakes, you may want to check out the BMW 1 Series.
2. Volvo XC40
The Volvo XC40 is a compact crossover SUV.
We've seen some really good years for Volvo XC40 but also a few to avoid.
It was officially launched in September 2017, and while initial models had petrol and diesel engines, a hybrid model was later introduced in 2019.
An European Car of the Year Award winner, the Volvo XC40 is undoubtedly one of the very best in the luxury compact crossover SUV section. In addition to its plethora of exceptional tech and safety features, the Volvo XC40 also comes with an electronic parking brake.
This means more space, fewer complications, and the only downside is, it might take some time to get used to.
That's especially for people who have driven with manual handbrakes all their lives.
Related: Volvo & Depreciation: Numbers + Examples You Should Know
3. Volkswagen Tiguan
The Volkswagen Tiguan is classified as a compact crossover SUV, and debuted in 2007. It entered its second generation in 2016 and has reportedly sold over 6 million units worldwide, making it one of the global best-selling vehicles in Volkswagen's line-up.
Besides its commercial success, the Volkswagen Tiguan is also known for its style, versatility, sporty handling, and impressive features.
The electronic parking brake system is one of these features, and it comes standard for the Volkswagen Tiguan.
The electronic parking brake feature is both easy to use and safe. It is also efficient and offers the driver reassurance through the indicator lights.
It also comes with the Auto Hold feature, which stops your car from accidentally rolling backwards; this would come in handy when you are driving on a hill of sorts.
If you are looking for a vehicle that completely jettisons old-school manual handbrakes, the Volkswagen Tiguan is one.
4. Peugeot 3008
Peugeot began production of the Peugeot 3008 in 2008. Classified as a compact crossover SUV, the Peugeot 3008 was developed as a replacement for the Peugeot 4007 and 4008.
Now in its second generation, the 3008 has gained immense commercial success with millions of units sold globally.
It features a robust yet elegant exterior look, a roomy cabin, and a premium safety and infotainment system, making it a top-tier SUV. The Peugeot 3008 also notably sports an electronic parking brake system which helps prevent accidental backward motion.
To activate it, all you need to do is press the start/stop button after switching off the engine. If you are looking to set yourself free from the struggles of having a manual handbrake, the Peugeot 3008 is a great option.
Related: 3 Peugeot Models With The Most Recalls (Check Before Buying)
5. Volkswagen Golf
The Golf is one of the oldest and most popular Volkswagen models, and people around the world would agree. Manufactured since 1974, the Volkswagen Golf spans eight generations, and as one would expect, it has sold over a million units.
A proud recipient of the European Car of the Year and World Car of the Year Award, the Volkswagen Golf has made giant strides in innovation.
It boasts a stack of exquisite features, including:
a spacious backseat,
posh cabin,
great fuel economy,
and an electronic parking brake system.
The electronic parking brake system replaces the ancient manual handbrakes and can you can easily apply it whenever the car is stationary.
It saves time, physical energy, and is a lot more trustworthy than manual handbrakes.
So, if you are on the lookout for a car without a manual handbrake, get yourself a modern Volkswagen Golf model.
Related: 5 Volkswagen Models With The Most Recalls (Check Before Buying!)
6. BMW X1
The BMW X1 is a series of luxury crossover SUVs produced and sold by BMW. It made its debut in 2009 and is now in its second generation.
Check our list of typical problems with the X1 models from BMW.
It is also currently the second smallest SUV produced by BMW- a position it assumed since the BMW X2 was launched.
With hundreds of thousands of units sold, especially in the U.S. and Europe, the BMW X1 is, by all metrics, a successful model.
Its success is further amplified by the myriads of rave reviews it has received from pundits and critics.
The X1 boasts an efficient engine, athletic handling, and racks of exciting tech and safety features. An electronic parking brake is also standard on the BMW X1, and it performs the same functions as a manual handbrake, except it does it better.
Having established that, we have no doubt that the BMW X1 is one of the best cars without manual handbrakes you can find anywhere on the market.
7. Lexus NX
The Lexus NX is a compact luxury crossover SUV marketed by Lexus, a division of Toyota.
It was officially launched in 2014 and entered its second generation in 2021.
The vehicle was well-received, with sale figures going through the roof in Russia and all over Europe and the U.S.
A comfortable interior, plush seats, and high-end safety and infotainment features are amongst the highlights of the Lexus NX. Besides these, the NX also sports an electronic parking brake system which you can apply manually or automatically.
The parking brake, once applied, ensures that there's zero chance of your car randomly wandering off after getting parked. The lovely thing is that it does this with no complications or physical exertion, as is common with manual handbrakes.
If you are looking to get a car where you don't have to spend time and energy pulling handbrakes, the Lexus NX is worth your cash.
8. Lexus RX
The Lexus RX is one of the most popular Lexus models to hit the market.
Classified as a mid-size luxury crossover SUV, production kicked off in 1998, and it has been sold across four generations so far.
It has sold millions of units in the U.S. alone, with the hybrid model also pulling hundreds of thousands in units sold.
Besides its commercial achievements, Lexus RX models have also been met with positive reviews from critics, pundits, and customers alike.
Among its praise-worthy features are its gorgeous interior, excellent safety and infotainment features, impressive gas mileage and V6 powertrain. The Lexus RX also has an electronic parking brake system, which drivers can operate in manual or automatic mode.
This feature is particularly useful when the car is parked and stationary, and you want to ensure it doesn't move for any reason at all.
Truth is, a manual handbrake can also do that, but the electronic parking brake does it more efficiently without struggle.
In Closing
The rise in technological advancement has led to a replacement of manual handbrakes on new models with electric handbrakes.
So, if you used to own an old model and you are transitioning to a more recent one, here's the deal-you'll most likely have to press a button as opposed to jerking a manual lever.
Our research has shown that most modern vehicles have carried out this replacement, and some brands have even implemented it across all models.
While some customers consider this a welcome development, others have termed it an "unnecessary invention."
Was this article helpful?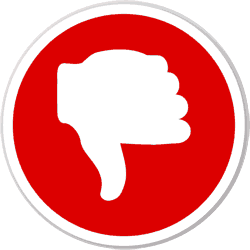 Did you find wrong information or was something missing?
We would love to hear your thoughts! (PS: We read ALL feedback)