It is important to understand that fuel efficiency has little to do with the size of your gas tank.
Although a larger tank helps you store more fuel than a smaller one, it doesn't guarantee impressive gas mileage.
Anyway, let's discuss cars with the biggest fuel tanks and their respective fuel efficiencies.
What's the Relationship Between Gas Tanks and Long Ranges
A normal-sized sedan will approximately hold 13 gallons of fuel and a larger vehicle can hold up to 15 or more gallons. This apparently means that the size of a vehicle practically determines its gas tank size.
Clearly, this means SUVs will take the lead when it comes to large fuel capacity. The funny part, however, is that as the gas tank grows, its weight increases, thus somewhat reducing its fuel efficiency.
Rather than going for a big tank, a better strategy to getting the best fuel efficiency might be to make the tank smaller. To improve fuel efficiency, a car needs to be as light as possible.
With that in mind, you should find out if SUVs use more gas.
Anyway, here are five cars with the biggest fuel tanks.
1. 2022 Audi Q7
The Audi Q7 has a 22.5-gallon fuel capacity, and it is standard on all their engine options (both the 2.0-liter inline-four cylinder with 248 horsepower and the 3.0-liter V6 mild hybrid with 335 horsepower).
This Audi achieves 20 MPG in the city, 25 MPG on highways, and 22 MPG combined. 
According to 'Car Connection', they rated the Audi 3/10 on fuel economy for the most common trims. This clearly means this vehicle is not good on gas.
However, they recommended the turbo-4 trim as the best as it achieves 20 MPG city, 25 MPG highway, and 22 MPG combined.
The turbo 4 trim hits a 450-mile range in the city and 562 miles on the highway. This range is also standard in the Premium 45 TFSI and Q7 Premium Plus 45 TFSI configurations.
The Q7 Prestige 55 TFSI trim achieves a slightly lower mileage overall, which has been rated at 18 MPG in the city, 22 MPG on the highways, and 20 MPG overall. As a result, it only covers a range of 405 to 518 miles.
2. 2013 Toyota Hybrid Camry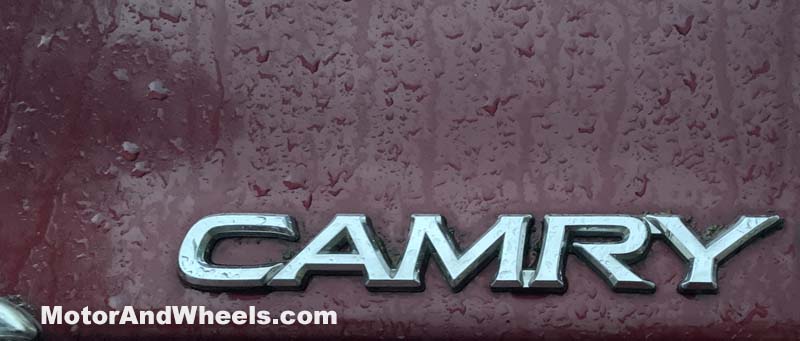 The Toyota Hybrid is a great sedan and a suitable choice for road trips. The Camry hybrid is equipped with a four-cylinder engine paired with an electric motor that produces 200 horsepower.
A continuously variable automatic transmission and front-wheel drive are also standard. The hybrid has a fuel tank capacity of 17 gallons and with this large fuel tank; it has earned the gold medal for long-distance cruising.
According to the EPA, the Camry Hybrid achieved 42 mpg in the city and 38 mpg on the highway with its base trim. When compared to its counterparts, the Camry hybrid gets better fuel efficiency, as you could save up to $550 annually on fuel costs.
Add its impressive range of 680 miles and you've got the most affordable choice on our list, both in purchase and maintenance costs.
Granted, its long range is influenced by its hybrid system. Hence, you should know how electric cars would affect gas prices.
In conclusion, this hybrid is a grand car with good power delivery and decent acceleration. 
3. 2013 Lexus ES 300h
The 2013 Lexus ES is equipped with a four-cylinder engine and an electric motor that delivers 200 hp. Like the Camry hybrid, a continuously variable automatic transmission and front-wheel drive are standard.
The fuel capacity of the ES is 17.2 gallons and even though it is not as quick as the non-hybrid version, the ES saves you about $650 on fuel costs annually.
Additionally, according to the EPA, the hybrid achieves 40 mpg in the city and 39 mpg on the highway. Its total range per its full tank reaches 688 miles in the city and 670.8 miles on the highway.
4. Jeep Grand Cherokee
The Jeep Grand Cherokee is a mix of performance and luxury. It comes standard with so many tech features like the adjustable lumbar heated armrest, LED exterior lighting, and heated leather-wrapped steering wheel. 
Interestingly, when you equip the Jeep Grand with the optional 3.0-liter turbo diesel engine, you are sure to get one of the best EPA ratings of 30 mpg.
The Grand Cherokee can hold as much as 24.8 gallons of fuel and can go as far as 738 miles on a full tank.
5. 2018 GMC Yukon XL
The Chevrolet Suburban and the GMC Yukon are practically brothers as they share a lot of hardware, even in their engine types. Speaking of the engines, the Yukon is equipped with a standard 5.3-liter V8.
According to the EPA Ratings, the Yukon XL achieves 14 mpg on city driving, 21 mpg on highway driving, and 16 mpg combined.
This vehicle can hold as much as 31.0 gallons of fuel and would go as far as 651 miles on a full tank. With SUVs dominating this list, you'd need to know more about SUVs and their gas tanks.
6. 2018 Ford Expedition Max
The Ford Expedition Max has a wide range of trims. However, the king wheelbase version of this vehicle comes standard with a 3.5-liter EcoBoost Engine that produces 375 hp and 470 lb-ft of torque.
The Expedition has a better fuel efficiency of 23 mpg highway and 20 mpg combined because of its turbochargers. With these turbochargers, one full tank will last 650 miles before needing a refill.
7. 2018 Chevrolet Suburban
The 2018 Chevrolet Suburban comes standard with the 5.3-liter V8 engine that delivers 355 hp and 383 lb-ft of torque.
Its tank can hold as much as 31 gallons of fuel but even at this, it is not so great on fuel economy. That's because it records a mediocre EPA rating of 16 mpg on city driving, 23 mpg on highway driving, and 19 mpg combined.
Further, with 31 gallons of fuel, the Suburban can travel for more than 680 miles without needing a refill.
This driving range, however, depends on the trim level. For instance, the 1500 SUV 4D LS 2WD 5.3L achieves a driving range of 496 miles on city driving and 713 miles on highway driving.
For their gas mileage, this trim returns 16 mpg city and 23 mpg highway.
Also, if we take a look at the 1500 SUV 4D LS 4WD 5.3L, this trim has a full driving range of 465 miles for city driving and 682 miles for the highway. Its gas mileage returns a 15 mpg city and 22 mpg highway.
8. 2019 Land Rover Range Rover
Range Rovers are usually a good mix of luxury and performance and you have the privilege of choosing among their various trims. All their trims come standard with a highly capable 3.0-liter turbo diesel V6 engine.
The Rover is configured to hold roughly 22.7 gallons of fuel and, with its engine, it achieves 17 mpg in the city and 23 mpg on the highway. With this model, you can enjoy a long-distance cruising range of 635 miles.
If you want smaller cars with large tanks, there are some compact SUVs with impressive gas tank capacities.
9. 2021 Infiniti QX80
The 2021 Infiniti is currently available in three different configurations, namely the luxe, premium select, and sensory versions.
The fuel economy between these three versions differs a bit, according to EPA Ratings.
However, the standard QX80 is equipped with an eight-cylinder, 5.6-liter engine that gets 14 mpg in the city and 20 mpg on the highway for a combined total of 16 mpg.
This rating is a fair one, and its large tank will take you on a decent journey.
This tank approximately holds 26 gallons of fuel and it achieves 390 miles full range before a refill. According to Edmunds, filling up this vehicle will roughly cost around $103.
For year-specific characteristics, explore the best and worst Infiniti QX80 years.
10. The 2015 Kia Optima Sx Turbo
A kind reader sent us the hint about this one.
The Kia Optima SX Turbo has a 18.5 gallon tank. Not bad for a car of that size and budget!
Final Thoughts
Ultimately, despite their terrible gas mileages, large cars with large tanks still have pretty long ranges. It's noteworthy that they have more operational costs.
That being said, the only advantage of their long ranges is that you can drive on lonely roads for long periods without needing a refill.
For city driving, cars with smaller tanks are more functional.
Sources
10 SUVS With The Longest Range Per Tank | Autobytel
Top 10 Vehicles With The Longest Driving Range | Cars.com
Was this article helpful?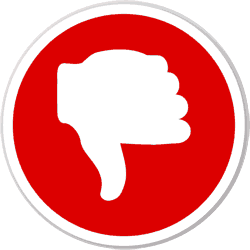 Did you find wrong information or was something missing?
We would love to hear your thoughts! (PS: We read ALL feedback)