Seats are meant for comfort while in a vehicle, and high seats increase the comfort level, especially for seniors (the elderly).
Most cars with high seats are easier to get in and out without much stress, this is more beneficial for seniors seeing that they are not as strong as younger people.
In this article, we shall explore cars with high seats for seniors and how much they cost. Meanwhile, seniors may also like SUVs with the most comfortable seats.
1. Kia Soul
The Kia Soul is a distinctive crossover with its boxy exterior shape. Do not be easily deceived by its seemingly small outward appearance.
It possesses ample cabin space with accompanying high seats to give good visibility from inside the 'box'.
The Soul's spacious interior has a good front headroom of 39.4 inches, a front leg room of 41.1 inches, and a wide front shoulder room measuring 55.5 inches.
Its high bucket seats also come with some adjustment features to allow one to move them to taste. These features are height-adjustable driver seats, 6-way manual driver seat adjustments, and 4-way manual passenger seat adjustments.
The Soul's door handles are solid and firm to help with the ease of getting in and out of the vehicle.
It also comes with a height-adjustable driver seat. Seniors are assured of comfort as the seats are high and the interior roomy along with easy-to-use infotainment features.
The Kia Soul's starting price is $19,890 MSRP. Meanwhile, explore some electric cars with high driver positions.
2. Hyundai Kona
The Hyundai Kona is a sleekly crafted vehicle that boasts lots of interior space that promises comfort and convenience.
This smoothly designed crossover is quite easy to go in and out of as it has a good ground clearance and the handles help greatly in either boarding or alighting from the vehicle.
To enhance comfort, the Kona comes with high bucket front seats and still features height-adjustable driver and passenger seats.
This helps further to increase seat height to the already high seats. The seats also come with a 6-way manual driver and passenger seat adjustments for convenience.
The Kona has an impressive front headroom of 39.6 inches and front leg room of 41.5 inches, these aids easy entrance and exit from the car.
It also has a satisfactory front shoulder room of 55.5 inches, while its front hip room measures 53.3 inches to ensure comfort. The Kona costs $21,990 MSRP.
3. Mini Countryman
Having received mostly positive reviews for its generous cabin space, the Mini countryman offers a significant amount of comfort. Both rows of seats have enough room to accommodate adults conveniently.
Although the driver's side lacks a grab handle, the Countryman's high seats ease getting in and out of the classically built car. Thanks to its high seats, this vehicle provides good road visibility, particularly for the driver.
With a sufficient front headroom of 39.9 inches and 40.4 inches of front leg room, it is agreeable that the Countryman is a comfortable car.
Furthermore, its abundant front shoulder room measures an impressive 54.8 inches to boost overall comfort for driver and passenger. In addition, the Countryman's front seats come with the height adjustable feature, just in case.
Owning the Countryman costs $29,600 MSRP. Alternatively, you can explore cars where you seat really low.
4. Audi A6
The Audi A6 is definitely one car that should not be left out on the list of cars with high seats for seniors. This Audi's refined upscale interior is the definition of what comfort should be.
It is fitted with high front bucket seats that come with myriads of features to amplify comfort and convenience.
These features include
Height-adjustable driver and passenger seats
8-way power driver and passenger seats, and
A driver seat with power adjustable lumbar support
Others are 2 memorized driver seat settings, and multi-level heating driver and passenger seats for warmth. This would be particularly useful for seniors who may be easily vulnerable to cold-related medical conditions.
The front head room measures a satisfying 38.0 inches, with the front leg room measuring a plenteous 41.3 inches, and a front shoulder room of a whopping 57.8 inches.
With an A-grade for comfort already established, the A6 is packed full of driver-assist and safety features to make it very convenient.
The starting price for the magnificent Audi A6 is $55,900.
5. BMW X4
Talk about modernity and refinement, you talk about the BMW X4. The X4 is a comfortable luxury compact SUV filled with many technological features-as would be expected. Its wide doors make it easier to ingress and egress without straining.
The X4's interior is designed for comfort as it comes fitted with high seats for adequate visibility and has loads of technological features for all-around convenience.
Its high leather seats give it a reasonable 40.3 inches front headroom and a comfortable 40.7 inches front leg room. The X4 also offers ample front shoulder room measuring 57.5 inches.
The high sport front seats have many power and manually adjustable features such as a 10-way power driver and passenger seats.
Others are
2-way manual driver and passenger seat adjustments
Height adjustable driver and passenger seats, and
Thigh extension driver and passenger seats.
The driver seat also comes with 2 memorized seat settings.
Seniors are especially going to enjoy this vehicle as it is designed to meet maximum standards of safety, comfort, and luxury. The BMW X4's price range is $53,400 – $64,650 MSRP.
6. Volvo XC40
A roomy cabin and standard tech, comfortable and convenient for both driver and passenger are 2 things that cannot be disassociated from the Volvo XC40.
This energetic-looking Swede luxury crossover offers loads of features that seniors would definitely find attractive and useful.
With the front headroom measuring 39.0 inches and the front leg room at 40.9 inches, it is clear how comfortable the XC40 can be. Also, its satisfactory front shoulder room is measured at 56.7 inches with 54.7 inches measured front hip room to certify seating comfort.
Furthermore, to cement its reputation as a very comfortable ride, the XC40 boasts lots of seat features that include both power and manual engagements.
The XC40 boasts high seats with its front seat dimensions measuring an impressive 39.0 inches headroom, 40.9 inches leg room, 56.7 inches shoulder room, and 56.7 hip room.
Tons of its bucket seat features include an
8-way power driver seat
Height adjustable driver and passenger seats, and
2 memorized driver seat settings.
Others are driver and passenger seats with power adjustable lumbar support and seat thigh extension for both driver and passenger as well.
To own this energetic-looking beauty, it costs $36,350 – $46,500. There are also SUVs with the highest driver seat positions.
7. Mercedes-Benz GLA-Class
The Mercedes-Benz brand is closely associated with comfort and luxury which mostly stimulates positive attraction from car enthusiasts.
The Mercedes-Benz GLA-Class is not an exception when it comes to assuring comfort as an apple does not fall far from the tree.
Although the GLA-Class has some problems, it comes with uncompromised comfort, safety, and infotainment features that assist in giving you the best feel of what a Benz entails.
The GLA-Class comes fitted with luxury high seats that provide gratifying comfort and clear visibility for drivers.
Its front headroom is measured at a moderate 34.9 inches, a satisfactory 41.0 inches measured leg room, and enough front shoulder room 55.9 inches wide.
These high and comfortable leather bucket seats also offer myriads of adjustable features such as an 8-way power driver and passenger seats.
More seat features are
Height-adjustable driver and passenger seats
Driver and passenger seat thigh extensions, and
3 memorized driver and passenger seat settings
Also, the driver and passenger seat with power-adjustable lumbar support is featured in the GLA-Class.
This technologically savvy automobile is endowed with loads of safety and convenience features to present optimum comfort.
Its unmistakable wide doors enable easy entry to and exit from the vehicle. The GLA-Class price range is $37,500 – $56,650.
8. Toyota Avalon
The Toyota brand is always affiliated with reliability and the Avalon is one of its very reliable large sedans. It has relatively high seats for a sedan, with a variety of seat adjustment features.
It is also equipped with many standard safety and convenience features.
The Avalon's high seats provide excellent visibility from inside the vehicle as the driver and passenger are comfortably seated. Its front headroom is measured at 38.5 inches a surprisingly 'tall' amount for a sedan.
Its front leg room measures an above-average 42.1 inches, its front shoulder room measurement is a satisfying 58.3 inches, and its front hip room is a handsome 55.8 inches.
These already comfortable high seats also offer features that serve to maneuver the seats to one's taste.
Such features include
Height-adjustable driver and passenger seats
8-way power driver and passenger seats, and
Multi-level heating driver and passenger seats.
Both front seats also boast the power-adjustable lumbar support feature.
The Avalon is as safe as it is comfortable seeing it has lots of safety features alongside enough infotainment fittings to provide a relaxed atmosphere.
It costs $36,825 – $43,525 to buy this reliable and comfortable piece of well-crafted vehicle.
Sources
2023 Hyundai Kona SE Specs & Features | Edmunds
Was this article helpful?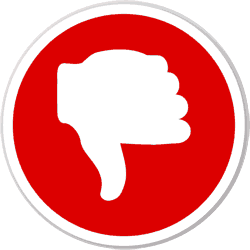 Did you find wrong information or was something missing?
We would love to hear your thoughts! (PS: We read ALL feedback)