SUVs with high driver seat positions make owners feel confident and not threatened when driving alongside bigger lorries.
Aside from the majestic feeling they offer, the prominent positions also present a clear view of the road ahead when driving.
We picked the best SUVs in this category using seat heights and ground clearance – compared to the size of the car.
1. Mazda CX-5
The 2022 Mazda CX-5 offers one of the highest seating positions in the compact SUV class.
Owing to its high cabin, the driver's seat is higher than you can find in most small SUVs.
This gives drivers access to excellent road visibility when they drive. Not only are its front seats high, but they're also comfortable.
Drivers have the convenience of a front leg room of 41.0 inches, headroom of 39.3 inches, shoulder room of 57.1 inches, and hip room of 55.2 inches.
Adding to the seat height is a ground clearance between 7.6-7.9 inches, depending on the trim level. So far, such ground clearance is not common among compact SUVs.
Where there is a need for more height, drivers can adjust the 6-way/4-way manual driver seat to their preference. It can go higher for small drivers and lower for taller ones.
Other than driver's seat position, you should also know what SUVs have the most comfortable seats.
2. Honda CR-V
The 2022 CR-V is another compact SUV with one of the highest driver seat positions. Thus, owners can enjoy great visibility behind its wheels.
You also don't need to worry about seating comfort while you drive because the CR-V offers enough.
The front leg room measures 41.3 inches, the headroom 40.1 inches, the hip room 55.1 inches, and the shoulder room 57.9 inches. This is usually enough room for most drivers.
Other than the height of the driver's seat, there's a ground clearance of 7.8 inches for the 2WD and 8.2 inches for the AWD.
So far, its 8.2 inches of ground clearance is one of the highest in its class and has little competition.
Also, drivers can adjust the seat of their 2022 Honda CR-V to their preferred height using a lever by the seat. Smaller drivers will only have to pull on it repeatedly until they get their desired seat height.
It's adjustable in both ways so taller drivers don't have to worry either.
3. Kia Soul
The 2023 Kia Soul is a sub-compact SUV with one of the highest driver seats position.
Though a small SUV, it offers excellent visibility in the front without a squabble. That's why it's among our list of small SUVs with the best visibility.
Also, drivers can enjoy a comfortable ride even in an upright seating position.
With enough headroom at 39.9 inches, leg room at 41.1 inches, and shoulder room at 55.5 inches, most drivers will not have issues fitting in their seats.
The Soul's ground clearance, however, is not so high as there's only so much you can expect from a sub-compact SUV. Still, its 6.7 inches of clearance doesn't affect the commanding driver's seat much.
Also, for an optimum seating position, owners can adjust the seat height of their Kia Soul depending on their needs. The Kia Soul is also among the cars with high seats for seniors.
4. Toyota Corolla Cross
The 2022 Toyota Cross is another SUV with one of the highest driver seat positions. Aside from the height, drivers can also enjoy a spacious cabin and seating comfort.
For a comfortable seating driving position, there is enough headroom at 38.6 inches. Though other brands did better, the headroom in Corolla Cross is acceptable even for tall drivers.
The front-row leg room is 42.9 inches, the shoulder room is 52.7 inches, and the hip room is 52.6 inches.
Ground clearance stands at 8.1 inches and also adds to the height of the driver's seat to give it an enhanced view they'll appreciate.
Drivers can also adjust their chairs for comfort. Using the lever, they can raise and drop the height of their Corolla Cross seats. Alternatively, you can explore cars where you seat really low.
5. Ford Edge
The 2022 Ford Edge is a mid-size SUV with one of the highest driving positions and comes with enough space for comfort.
The Edge has 40.2 inches of headroom and 42.6 inches of legroom in the front row. It also includes 60.3 inches of shoulder room and 55.9 inches of hip room.
Ordinarily, a tall driver doesn't need to worry about sitting too tall in their 2022 Edge.
However, while the 2022 Ford Edge has a high driver-seat position, GetJerry reports that some CR drivers felt too tall even when driving in the lowest position.
Adding to the driver's seat is the ground clearance of 8.0 inches. Now, that's not bad at all for a mid-size SUV. Still, some rivals offer more than this.
Also, drivers can increase the height of their seats to get an optimum height in their 2022 Edge. All they have to do is pull the lever on the seat cushion up.
For tall drivers, pushing the lever down will give them the desired result.
While you're here, check out popular SUVs with cooled seats.
6. Toyota 4Runner
This mid-size SUV is another vehicle that offers superb driver seat position. It's so high that some drivers find it challenging to enter and exit their 4Runner.
However, most drivers should be comfortable behind the wheels of the 2023 4Runner.
After all, it has a front-row headroom of 39.3 inches, leg room of 41.7 inches, shoulder room of 57.8 inches, and hip room of 56.5 inches.
Also, with a ground clearance of 9.6 inches, the 2023 4Runner driver seat gains more than enough height even for small drivers.
Tall drivers may have a hard time driving in the 4Runner as there are limited options for adjusting the seat height.
7. 2023 Jeep Grand Cherokee L
The 2023 Jeep Grand Cherokee L is a mid-size SUV with a very high driving seat position, one of the highest so far.
Not only is this position fulfilling the needs of smaller drivers, but it is also great for visibility. Also, most drivers do not have to worry about comfort, the tall ones included.
The front-row headroom offers 39.9 inches, the legroom offers 41.3 inches, the shoulder room offers 59.2 inches, and the hip room offers 57.4 inches.
For the ground clearance, there is no official update yet. However, from research, the 2023 Grand Cherokee L has around 8.0 inches, according to car experts.
While it lags compared to rivals, it's enough to increase the driver's seat height.
Also, with the 12-way power driver seat, owners can adjust their seats for maximum comfort.
Drivers can increase seat height by moving the designated seat switch upward, while taller drivers simply do the opposite.
8. Lexus LX
The 2022 Lexus LX offers one of the highest driving positions in the full-size category. The driver can seat upright without sacrificing convenience.
However, with a headroom of 37.8 inches, taller drivers may not be too comfortable.
On the good side, there's legroom of 41.1 inches, shoulder room of 61.4 inches, and hip room of 59.6 inches.
The ground clearance is also good. At 8.9 inches, drivers can seat higher and enjoy great visibility behind the wheels.
Also, owners can increase the height of their LX with Active Height Control. This feature allows the vehicle to ride at a height specific to the environment. Talk about versatile driving.
You'd find the controls on the center console.
To use,
Press the button to activate and deactivate the feature
Using the same button, you can select from the options, high, normal, and low
The high option gives your car the highest height possible
The normal adjusts it to a minimal height, and the low to the lowest.
This setting offers drivers the best driving experience in any environment. The LX further takes care of its rear occupants that's why you'd also find it on our list of SUVs with heated rear seats.
9. Mercedes-Benz G-Class
The driver's seat position in the 2022 Mercedes-Benz G-Class is quite high. Behind its wheel, drivers have a commanding and upright seating position with great visibility.
Also, there is enough comfort with 41.9 inches of headroom, 38.7 inches of leg room, and 57.8 inches of shoulder room.
For ground clearance, 11.5 inches means it has one of the highest driver seat positions for any SUV.
Ultimately, drivers can adjust the driver's seat in their G-Class to get a comfortable seating position.
Sources
Best Cars, Best Trucks, and Best SUVs | U.S. News and World Report
New Cars, Used Cars, Car Reviews, and Pricing | Edmunds
Was this article helpful?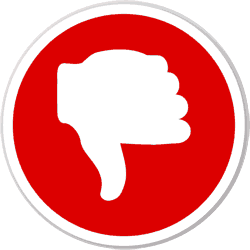 Did you find wrong information or was something missing?
We would love to hear your thoughts! (PS: We read ALL feedback)