Other than the bells and whistles of modern cars, there's just a great feeling when they have peanut butter seats. Such an interior not only looks luxurious but also lasts longer.
In this article, we're taking a look at some cars with peanut butter seats and interiors. These range from luxury cars all the way to pickup trucks and SUVs.
Let's get straight into it.
1. 2022 Nissan Rogue
Even though it had its fair share of troubles along the way, the Nissan Rogue is still admired by many. This version comes with a luxurious interior made of peanut-brown seats and interior.
The peanut-butter leather seats are quilted, and the color adds some class to the spacious cabin. Customers can add this color to their version without adding too much overall cost.
Depending on which version a customer goes for, there will be brown seats and not a brown dashboard. Only the highest premium unit comes with both brown seats and a dashboard.
The premium version of the Nissan Rogue also comes with a set of extras, like premium accessories. Other additions include modern aesthetics and safety features to rival some big competitors.
For this model of the Rogue, the SL trim gets all the bells and whistles at an increased price. The Platinum trim also gets semi-aniline leather seats which bring out the color of the interior really well.
There aren't a lot of complaints from customers about getting stains out of the aniline seats. The material is soft but durable enough for a quick wash with a cloth and some soap.
Another point to get across is that the Nissan Rogue has a lot of competitors to get through. So, the inclusion of these brown leather seats will set it apart from most competitors.
2. Toyota Avalon
The Avalon is still going strong and is one of the Japanese manufacturer's highest-selling cars. The premium or higher models also have brown leather seats for more comfort and aesthetics.
Later models of the Toyota Avalon feature an exquisite interior design that catapults it right into the modern world. In the interior, you are greeted with a big infotainment screen and all the knobs and dials are readily accessible.
You can also choose to have synthetic leather upholstery in various colors. For the upgrades, you can opt for the genuine leather heated front seats in peanut butter color.
The 2022 models of the Avalon also offers a Limited trim, which came with all the bells and whistles for a higher price point. This trim gets 18-inch wheels with an alloy finish and brown leather seats and interior.
Not a lot of complaints are being filed for the stain resistance of the leather upholstery. This means they might be easier to clean stains off.
All the Toyota Avalon trims come with front-wheel drive and a 3.5-liter V6 engine from the factory. It does have quite a big engine, but the acceleration leaves much to be desired.
Much like most Toyotas out there, you get a promise that you'll get a reliable model. This goes for the interior design elements as well because they last just about as long as the car does.
Another point that fans of Toyota have seen is that they mostly include leather seats in their premium cars. As the Avalon is mostly a family car, it is a great surprise that it comes with peanut butter leather seats.
Make sure you check out the 11 facts to know about the Toyota Avalon here.
3. Audi Q7
It is no surprise that a German sports sedan would make it onto this list. German automakers make some excellent vehicles with modern-looking interior designs.
The Audi Q7 is one such sedan made with peanut butter seats and interiors. Depending on which trim level you go for, you can have the whole interior or just some of it covered in brown.
It features a clean and modern design with all the buttons and screens you'd expect in a German sedan.
Audi chose to go with an Okapi-Brown color for the Q7's interior. This color adds some luxury to the interior, especially if you choose the trim that covers the seats and the dashboard area.
Cricket leather is the type of leather for upholstery and it is known to last a long time while providing good comfort. With that said, it has been difficult to get some tough stains out of it.
Even though the steering is leather-wrapped, it is not in Okapi brown like the rest of the interior. This might be a cost-saving decision by Audi, but it is rather soft and firm in the hands.
The Q7 also goes against competitors like BMW and Mercedes-Benz. This is why they might always be releasing some of the most competitive luxury models out there.
You might want to check how good the Audi Q7 and some other Audi cars are for road trips.
3. Lexus LC 500
The LC 500 from Lexus is also one of those fun-to-drive and sleek-looking cars around. It doesn't sell as much as its competitors, but gets praise for its all-round performance.
Higher trim levels of the LC 500 get a brown semi-aniline leather interior covering on almost all the interior. The aniline leather also covers the steering wheel, which is rare in other competitor vehicles.
You can immediately tell that a lot of craftsmanship went into the LC 500's interior. It has a good driving position and lots of modern technologies.
In the front seats, you can see a few parts made with faux-suede material for more comfort and softness. This material is too soft and will leave owners with trouble if they have to get tough stains off.
Owners and reviewers also praised the Lexus' spacious cabin and modern looks. It's not too outlandish and not very subtle either.
Semi-aniline leather is mostly used in luxury vehicles because of its strong and durable features. On the other hand, faux-suede is strong but attracts unwanted stains if used in certain areas of the car.
It has always been known that Lexus makes luxurious cars with great designs. This is proven by this model's interior and exterior design.
The color choice for the interior was a great move by Lexus, especially with the steering wheel. But the faux-suede leaves a lot to be desired because of the difficulty of getting stains out.
4. Ford Maverick Lariat
It isn't every day that you find a pickup truck with luxury interior designs as you get with the Ford Maverick Lariat. This vehicle comes with a boxy design and looks and behaves like a truck, but the interior says something else.
This is also a four-door truck with some of the latest designs and innovations from Ford. They gave it a spacious interior that looks and feels premium all the way.
As you'd expect from a truck of this size, it has plenty of storage bins and plenty of passenger space, legroom, and headroom for tall passengers. The truck bed is also just as generous.
For the peanut butter interior, you'll have to go for the highest trim level. Unfortunately, the color is only for the seats and not for the entire interior.
However, this is still one of the few trucks out there with leather interior seats. Most companies just opt for fake leather upholstery as trucks are mostly used for commercial work.
The Ford Maverick Lariat's peanut butter seats are also easy to clean and maintain. The leather is soft and strong but needs some work to get tough stains off.
This model of the Maverick Lariat also goes up against competitors such as the Hyundai Santa Cruz and Honda Ridgeline. These are tough competitors, but this Ford vehicle also appears competitive.
There are also allegations that this model from Ford was inspired by a pair of Levi's sneakers. These are not confirmed yet, but the sneakers themselves look a lot like the vehicle's interior in terms of the colors used.
You will also love to check out our article on 5 popular cars with swivel bucket seats.
Was this article helpful?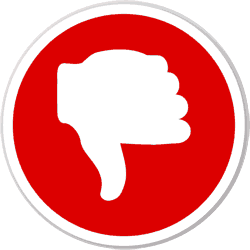 Did you find wrong information or was something missing?
We would love to hear your thoughts! (PS: We read ALL feedback)