Audis are regarded as some of the most reliable and comfortable vehicles in the world. The German automaker retains its impressive history across all sectors of the industry.
With a range of sedans, hatchbacks, and SUVs, there's an Audi to suit almost everyone's needs. It's a go-to luxury vehicle manufacturer alongside other well-known competitors.
Models such as the Audi A1 all the way through to the later Audi SQ8 all deliver exceptional quality and versatility.
Check also: best and worst years for Audi A1.
But the question is, do they perform just as exceptionally for long road trips?
In this article, we'll be discussing whether Audis are good for long road trips.
How Comfortable Is an Audi For Long-Distance Road Trips?
A comfortable road trip usually means a smooth ride over many miles with plenty of space for luggage. Audi has a large range of models in its portfolio.
Not only do they offer small hatchbacks, but they also provide an extensive selection of SUVs to fit big families.
The smallest Audi is the A1, which offered great luxury in an affordable price range. It has plenty of space in the front seats, but not so much for rear passengers.
For long-distance road trips, the A1 will be fairly comfortable but could've done better with the space in the rear seat. Rear seat passengers who are tall will feel a bit cramped.
Tall adults will have their knees brushing up against the front seats. This will be the same for their heads against the roof.
Space is not an issue for the bigger cars in the Audi range, such as the Audi Q7 and Audi Q8.
These bigger SUV models are very reliable. Here we have a good rundown of the good and bad years for the Audi Q8.
These models are two of the biggest in the portfolio and offer class-leading space, technology, and ergonomics.
With up to 7 people seated, the Q7 is large enough for a comfortable family road trip. It features plenty of headroom and legroom, even for tall adults to stretch out and enjoy a long trip.
All Audis have plenty of cupholders, door bins, and big enough space in the front of the gear lever for your phone. This makes Audis some of the most comfortable cars for road trips.
The latest technological advances in the Audi are evident in the infotainment systems in their lineups, with modern phone connectivity options for seamless integration and multimedia features.
Long road trips are synonymous with great music to make the journey much more enjoyable.
Audis have some of the best stereo systems in the range and offer crisp, clear sound.
Calls are just as smooth and audible through the infotainment system, without having to have the phone in your hand.
How Much Stuff Can You Pack in the Trunk of an Audi?
Another factor to consider when going on a long trip is whether the trunk of your car has sufficient space for all your bags.
After planning your destination and route, a road trip also entails plenty of luggage to pack. A big trunk means you can pack in as much equipment and luggage as you can.
For a small Audi such as the Audi A1, the trunk space is relatively sufficient to pack in about five carry-on suitcases.
The latest Audi A1 sports up to 335 liters of trunk space. It's not the biggest trunk in the small car segment, but should do.
Bigger models in the Audi range will have plenty more trunk space. This is because SUVs and large sedans are targeted at large families, so it makes sense that the space is enough.
The big Audi Q7 has a seven-seater offering for large families, also offering a big trunk for luggage needs.
Even with all seven seats occupied, the Q7 has plenty of space for long trips.
We have a good list here of the best Audi Q7 years and some to avoid.
With only 5 passengers in the Q7, you can utilize the huge 865 liters of trunk space for equipment and suitcases. The opening to the trunk is also quite big, making large awkward items easy to fit.
Compared to competitors in the large SUV segment such as the Volvo XC90, the Q7 comes up slightly more spacious. If you only have 5 seats occupied, the third row can be folded over to give a massive 2,050 liters in the trunk.
For large families, the Audi Q7 is a no-brainer when thinking of long road trips. The A1, on the other hand, is enough for a small family of four.
You'll be surprised as to how few problems there are with Audi SUVs in general.
Does It Have GPS?
Planning out a long road trip requires that you know your destination and organize your route efficiently. This is where a good navigation system comes into play.
Audi has excellent modern infotainment systems that can make planning out your route easy and fun. The built-in GPS system can be updated to include the latest maps and traffic information.
In an Audi, the innovative infotainment system is called the myAudi app. This is Audi's way of making the car's infotainment system connect seamlessly with your smartphone.
The myAudi app provides real-time information on routes and traffic updates. In the comfort of your home, you can use your smartphone to get all the necessary route information and plan your destination.
Your smartphone is seamlessly connected to the car's infotainment system. When you get into the car, your destination and any stops you planned are all there on the dashboard.
To get up-to-date maps on your car, you'll have to download map updates and install them in your Audi. This process is relatively easy and should be completed in about 60 to 90 minutes.
The Audi navigation maps are available for most regions in the world. The updates require that you have the latest firmware for your Audi. Other systems will require paid updates.
The system update can cost up to $300 depending on which Audi model you have.
All Audi models have one version of the navigation system or the other. The infotainment system also allows Apple CarPlay and Android Auto compatibility.
This phone connection will allow apps like Google Maps to work on the infotainment system.
Related: 9 Great Sedans For Long Drives! (With Pictures)
Can You Drive Cross-Country in an Audi?
Cross-country drives are fun and can be exciting in the comfort of an Audi. Not only are Audis fast, but they can also accommodate really long road trips and even cross-country drives.
A cross-country drive can take up to six days, depending on which route you choose to take. The journey will take longer if you factor in rest stops.
A trip from New York to Los Angeles is on average about 2,750 miles. The drive will be about 40 hours on average with no stops.
If you want to make the trip faster, sportier Audis like the Audi RS3 or the Audi R8 will get you there quicker.
The RS3 is equipped with a 2.5-liter turbocharged five-cylinder engine, getting it from zero to sixty in 3.9 seconds.
If you want to take your time and enjoy the trip and scenic routes in a cross-country drive, more comfortable Audis are your best bet.
The Audi A6 is one of the most comfortable cars in the range for a long road trip.
The A6 is comfortable and smooth enough to be a contender for competitors, such as the Mercedes-Benz S-Class and BMW 7 Series.
With features such as softer ride quality and upmarket sound systems, the A6 range can get you cross-country in comfort. On top of that, it features a dual-screen infotainment system and plenty of cabin room.
So if you want to get cross-country as fast as possible, the sporty and fast Audi RS3 is an ideal choice.
Audis are more than capable of handling a long cross-country road trip. Whether you want to get through it fast or take the scenic route, there's an Audi model to suit the trip.
Related: 5 Audi Models With The Most Recalls (Check Before Buying!)
How Reliable Is an Audi Over Long Distances?
When it comes to reliability over long distances, there are usually questions about how well-equipped your vehicle is.
The German manufacturer makes their lineup as reliable as possible for long-distance drives. For example, the Audi A4 was named the most reliable car back in 2019.
The A4 is one of the most recognizable Audis out there and the model has been upgraded over many years. This is for good reason, considering how long they last.
If treated well with regular maintenance, the A4 and other Audis can last you up to 200,000 miles.
If you don't get into accidents and treat the car well, reliability is high in an Audi car. Accidents can decrease reliability and cost you a lot of money in repairs.
Repair costs increase with expensive models and the type of damage.
If traveling over long distances, it is best to undergo a maintenance check before going on the journey. Audis do have common problems just like any other cars out there.
Knowing what problems your Audi model usually experiences can go a long way in preventing them.
Most Common Problems for Audis
Gearbox issues
Braking system
Air conditioning
Engine issues
Electrical components
All these issues are relatively easy to diagnose by a certified mechanic or Audi dealership. The A4 has built a reputation for being very dependable and this has only improved with the latest model.
Most problems will usually occur after an accident with a car. On average, Audis can last you up to 13 years if properly taken care of.
How Long Can An Audi Drive With No Breaks?
How long you can drive an Audi without breaks depends on the specific model's gas tank, the fuel economy and your endurance as a driver.
For example, the 2022 Audi A4 has a 15.3 gallon fuel tank. The car's EPA mileage estimates are 23/34 mpg for city and highway driving, respectively.
On a full tank, you can drive the car for 351.9 miles without breaks in the city, although we doubt anybody can endure such long driving hours in city conditions.
If you're driving on the highway, the Audi A4 can take you as far as 520.2 miles on a full tank.
Related: Audis & Depreciation: Numbers + Examples You Should Know
Does An Audi Offer Good Mileage Over Long Distances?
It's no secret that Audis are expensive, even though not the most expensive of brands out there. Among some of the most premium vehicles, Audi is one of the leading brands in terms of fuel efficiency.
The Audi A1 Sportback, Audi A3, and Audi A6 are some of the most fuel-efficient models from the German automaker. These models have great fuel economy over long-distance drives.
Check also: best and worst years for Audi A3.
Even though Audis are regarded as luxury cars, they do tend to have good mileage over long distances.
For example, the 2022 Audi A3 sedan can get you up to 29 mpg for city driving and a good 32 mpg for highway driving. The A3 is one of the most fuel-efficient models that run on gas.
In the SUV range, the 2022 Audi Q7 doesn't fare so well. It gets an average highway mpg rating of 25 mpg. This is not a big surprise if you look at the size of the Q7 and its big engine.
When driving over long distances, fuel economy is one of the factors that must be considered. The longer the journey, the more fuel the car is going to use.
Audi models all have different fuel efficiency ratings across the range. Smaller vehicles like the A1 are lighter and prove to be best for city driving. Lighter cars are typically fuel efficient and have higher MPG ratings.
Bigger vehicles, on the other hand, will have bigger engines and therefore lower MPG ratings.
The Q7 is quite a big SUV and therefore has increased CO2 emissions. Higher CO2 emissions usually result in lower fuel economy.
A high MPG vehicle not only reduces maintenance costs but also saves you money through fuel savings.
Audis are among the leading brands in fuel savings. The latest Environmental Protection Agency reports show that 32 Audi models are emitting less than 225 grams per mile of CO2.
Real-world MPG ratings are usually different from those specified by the manufacturer. But Audi is closing the gap on this, showing more accurate MPG ratings when compared to real-world statistics.
How Many People Can Comfortably Go on a Road Trip in an Audi?
Regarding seating capacity, the more seats there are, the better. For a long road trip, comfort is one of the highest priorities.
The Audi A3, for example, can seat up to 5 passengers. The front seats offer plenty of space and support for long journeys.
For taller adults, the rear seats are a bit small for the segment. The rear seats can recline and slide is a good feature, but tall adults will struggle.
Legroom is not great for tall adults because they might feel a bit squashed. This is also the case with the headroom in the Audi A3.
The largest Audi in the SUV range, the Q7, has much more room for up to seven seats.
The third-row seats are a tad bit smaller but comfortable enough for up to 5 adults.
In the Q7, you can have heated front seats, which are power-adjustable. For most passengers, the second row has plenty of space compared to the more confined third row.
Long road trips are also comfortable for little ones who need a child seat. The Q7 has 5 LATCH car-seat connectors. Three connectors are available for the second row and only two for the third row.
The LATCH system was given a rating of excellent, which means it's easy to understand and operate.
With that said, the larger Audi Q7 can comfortably seat up to 5 adults and 2 children. This is great for large families with multiple kids.
The smaller Audis can comfortably accommodate 4 adults on a long trip. Due to limited legroom and headroom, the smaller Audi models will not be as comfortable for tall adults.
What Are the Best Cars for Long Road Trips?
Here are some of the best cars for long road trips:
Nissan Altima
Honda Accord
Kia Soul
Audi Q7
Toyota RAV4
Was this article helpful?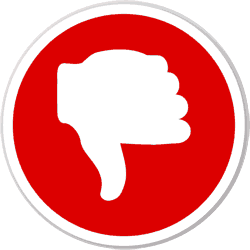 Did you find wrong information or was something missing?
We would love to hear your thoughts! (PS: We read ALL feedback)